The first day of spring isn't officially until March 20th but we've had some really lovely spring-like afternoons here and there already.   I thought I'd share some of the first blooms of spring in my garden!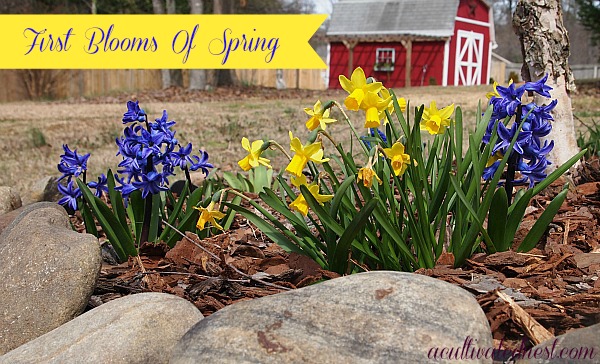 I've taken advantage of the few warm afternoons we've had and started cleaning up my garden. Doing a little bit as time as weather permits is the only way to keep on top of things without getting stressed out by how much there is to do in the yard (at least for me). I've been focusing on one bed in particular. It has some of my earliest spring blooming flowers.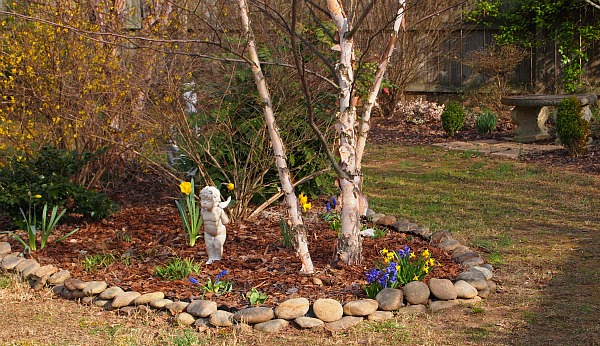 Disclosure: This post may contain affiliate links to Amazon and/or Etsy, which means that I may earn a small commission from some of the links in this post. Please see our Disclosure Page for more information.
It's funny how spring bulbs bloom at different times in different places in the same yard. This bed always blooms first. A bed I have in front yard always blooms last. Some of my neighbors already have tons of daffodils. Some of mine have bloomed and some are just beginning to  push up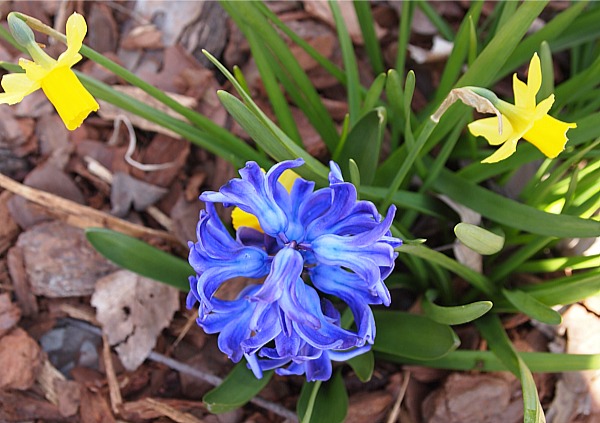 Don't the first blooms of spring just make you smile!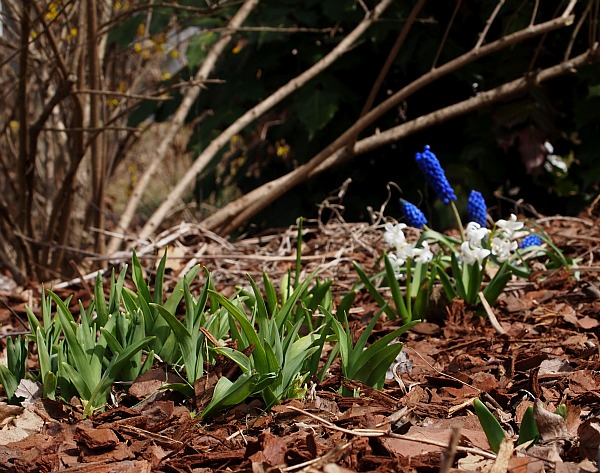 Even the daylillies are starting to pop up.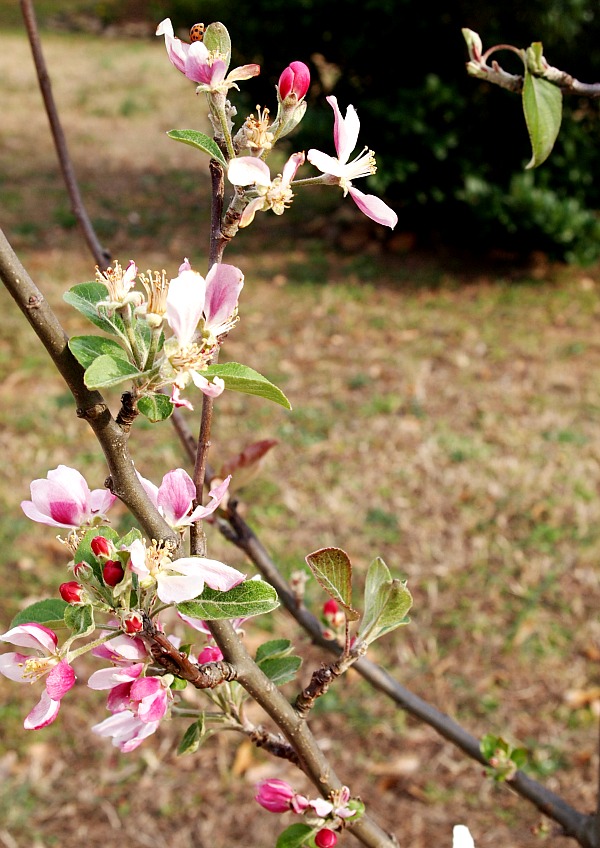 My dwarf peach tree has blossoms! I hope I get some peaches this summer. I got one last year – the squirrels & chipmunks got the rest!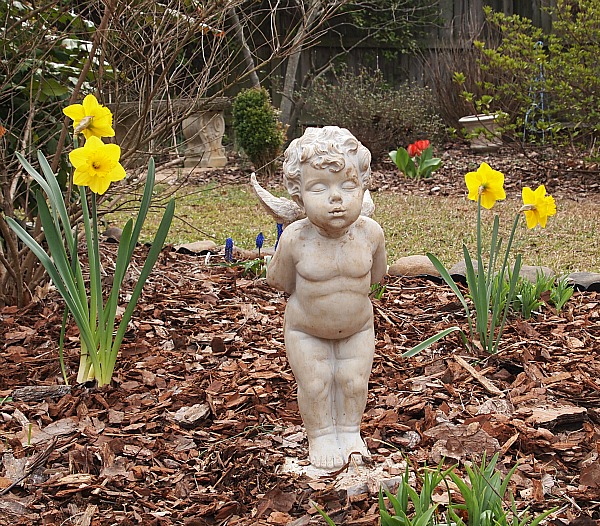 Spring bulbs are really magical! One day there's nothing, maybe the tips of some green leaves and the next day you look and all of sudden you  have some blooms!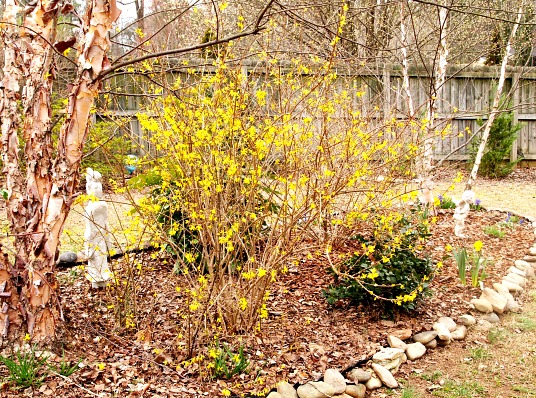 The forsythia is beginning to bloom and that's a sure sign that spring is on it's way!
Is your garden starting to bloom or are you still dealing with snow?