Delicious Appetizer Recipes for Thanksgiving.
Thanksgiving is a day filled with food, family, and friends! I wanted to make sure that my guests were fed all day long, so I gathered some new appetizer recipes, and I wanted to share them with you! Get new & delicious ideas for some Tasty Thanksgiving Appetizers to add to your menu this November. I can't wait to share these with my guests!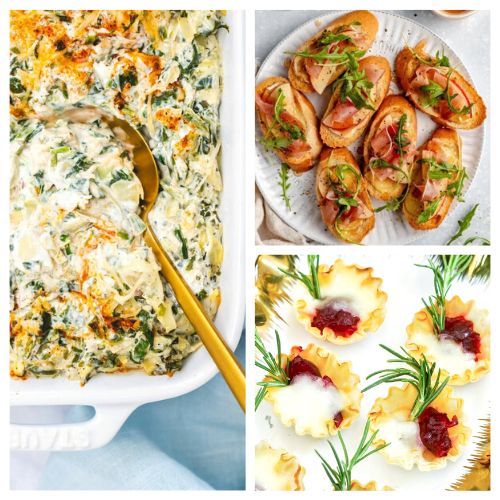 Disclosure: This post may contain affiliate links to Amazon and/or Etsy, which means that I may earn a small commission from some of the links in this post. Please see our Disclosure Page for more information.
xxxxxxxxx
20 Tasty Thanksgiving Appetizers
How many? Prepare at least 2-3 appetizers per person that is coming to your house. Unless you only have a few appetizers, then prepare more to keep people busy while the main meal cooks.
Dual Temperature Dishes. I like to make appetizers that are at different temperatures to give people options but also so I know I have enough dishes, oven space, and crackpots.
Keep it simple. You are going to be very busy preparing the main meal and visiting with people, so keep your appetizers simple. Prepare them ahead of time; if you can, this will make it even easier on you the day of your gathering.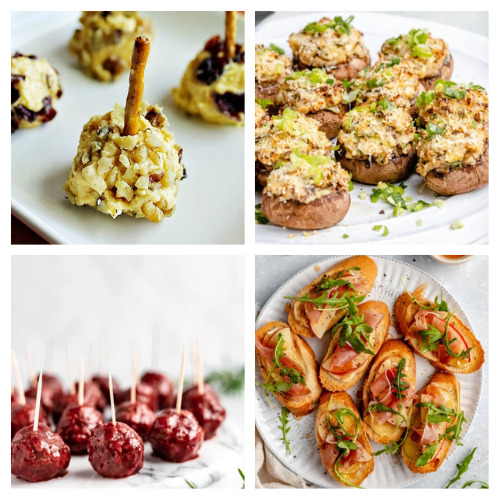 1. Mini Pumpkin Pie Cheese Ball Bites from A Cultivated Nest
2. Scallion Jalapeño Popper Stuffed Mushrooms from Ambitious Kitchen
3. Slow Cooker Sweet & Spicy BBQ Cranberry Turkey Meatballs from Ambitious Kitchen
4. Apple & Brie Crostini with Hot Honey from Ambitious Kitchen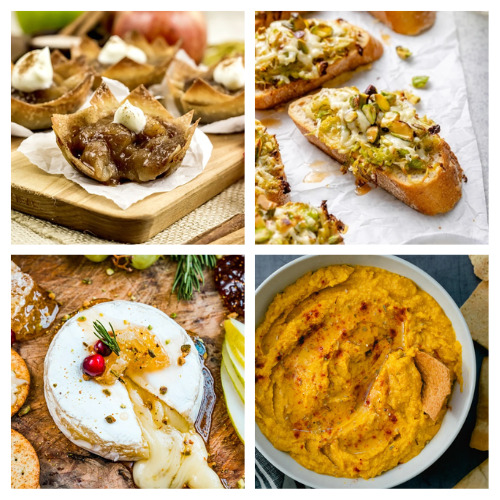 5. Mini Apple Pie Wonton Cups from A Cultivated Nest
6. White Cheddar Brussels Sprouts & Pistachio Crostini with Hot Honey from Ambitious Kitchen
7. Baked Brie from A Couple Cooks
8. Easy Pumpkin Hummus from A Couple Cooks
9. Spinach Artichoke Dip from A Couple Cooks
10. Pumpkin Yogurt Fruit Dip from A Couple Cooks
11. Easy Pinwheels from A Couple Cooks
12. Cranberry Honey Mustard Sauce from Meme Inge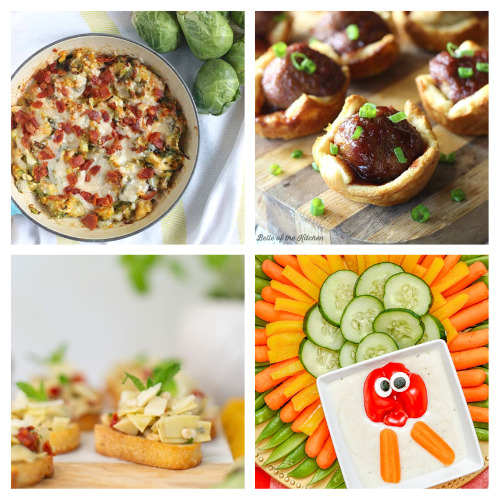 13. Cheesy Brussels Sprouts Dip from Meme Inge
14. BBQ Meatball Crescent Cups from Belle of the Kitchen
15. Artichoke Bruschetta from Lovely Indeed
16. Turkey Veggie Platter from The Soccer Mom Blog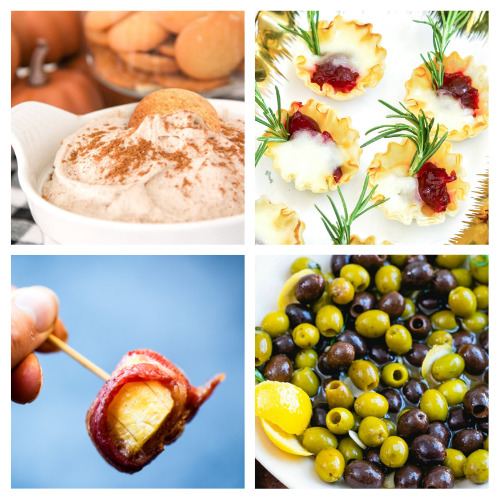 17. Pumpkin Dip from The Soccer Mom Blog
18. Baked Cranberry Brie Bites from The Soccer Mom Blog
19. Sweet and Spicy Bacon Wrapped Plantains from Ambitious Kitchen
20. Marinated Olives from A Couple Cooks
What Thanksgiving appetizers are you making this year?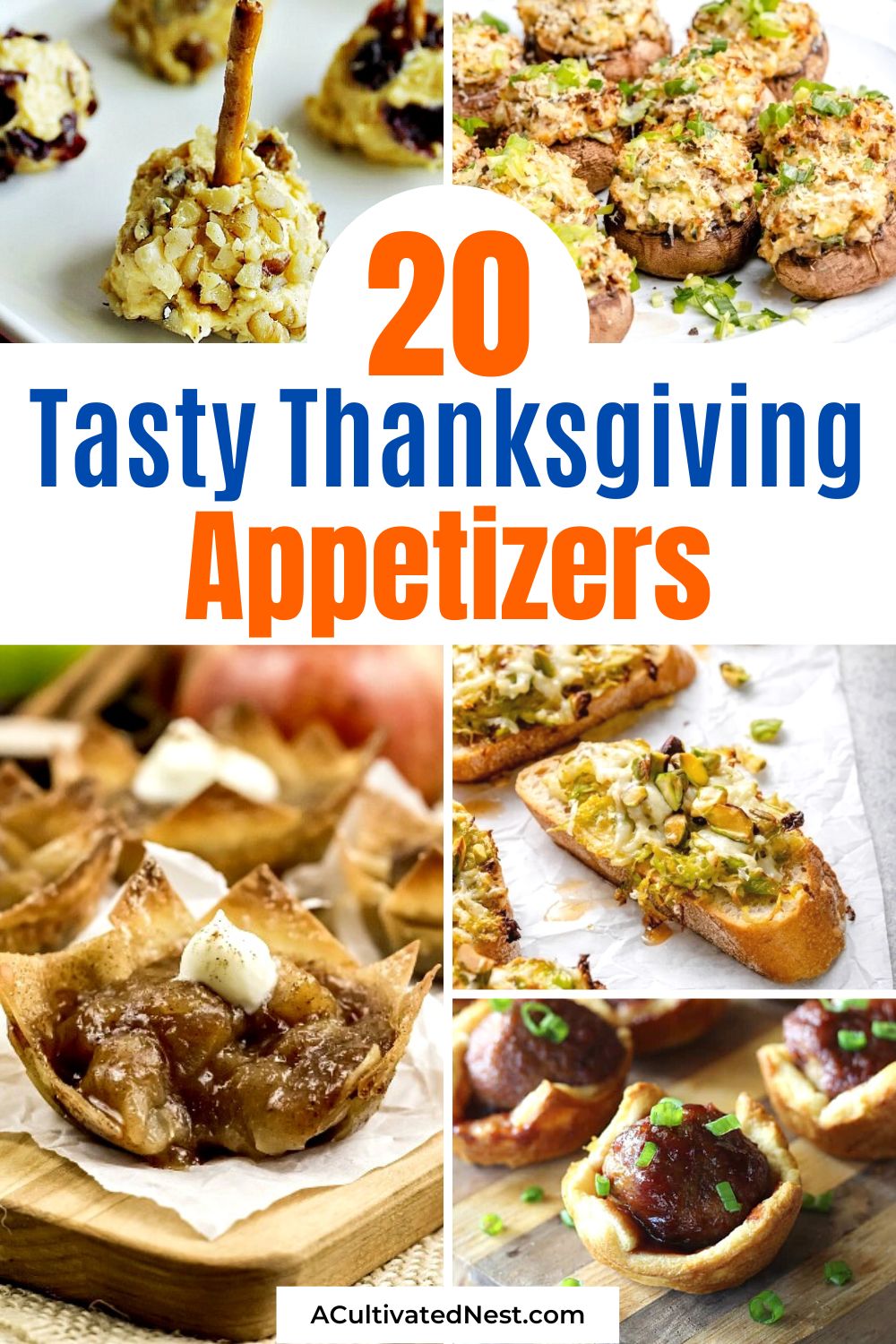 You might also be interested in: 20 Traditional Thanksgiving Dinner Recipes