A lot of people only think to stock up on lip scrubs and lip balms during the winter. But cold weather isn't the only thing that can damage your lips and keep them from looking and feeling their best! During the summer your lips can also get dried out by hot temperatures, thirst, pool chlorine, and more! But you don't have to use the same lip scrub you used during the winter. Instead, make a fun summer-themed scrub! Here's how to make a Strawberry Margarita Lip Scrub!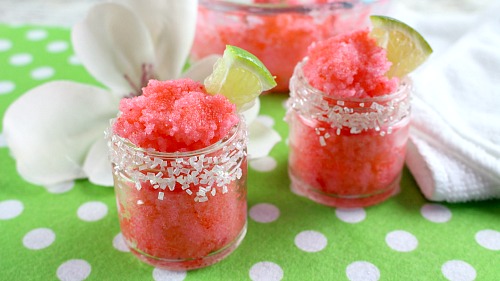 Disclosure: This post may contain affiliate links to Amazon and/or Etsy, which means that I may earn a small commission from some of the links in this post. Please see our Disclosure Page for more information.
To make this a true "margarita" lip scrub, and to reduce the chance that my jar of scrub starts growing bacteria, I added tequila to act as an antiseptic. If you don't want to add tequila, there are several essential oils that are supposed to be antiseptic, like lemongrass and lavender. So feel free to put a few drops of an antiseptic essential oil in your strawberry margarita lip scurb instead (though be aware it may change the scent of the lip scrub a bit).
Strawberry Margarita Lip Scrub
This recipe will yield 1/3 cup of strawberry margarita lip scrub (enough to fill 3 lip balm containers)
Ingredients
3 Tablespoons coconut oil
1/4 cup granulated white sugar
3-4 drops strawberry flavoring
6-8 drops lime essential oil
1/2 Tablespoon lime zest
2 drops Vitamin E oil
Optional – 1/4 teaspoon tequila (acts as an antiseptic)
Directions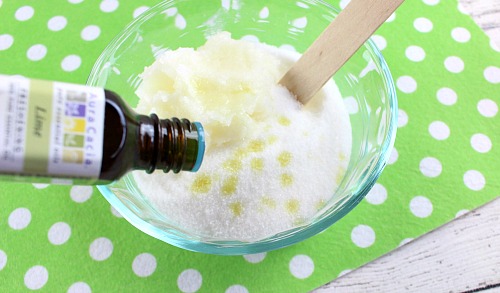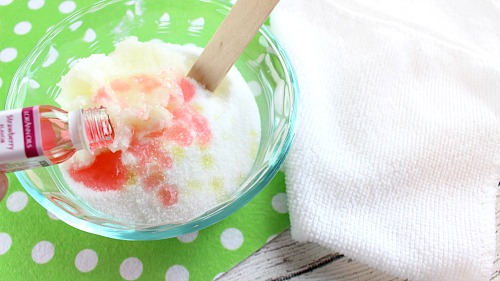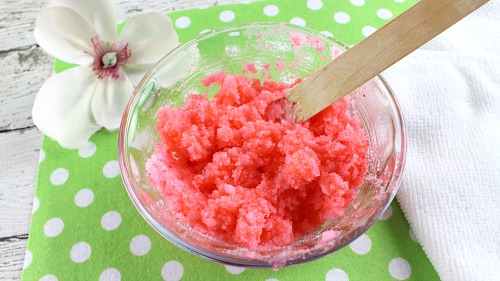 1. Add all ingredients into a mixing bowl and stir well until blended.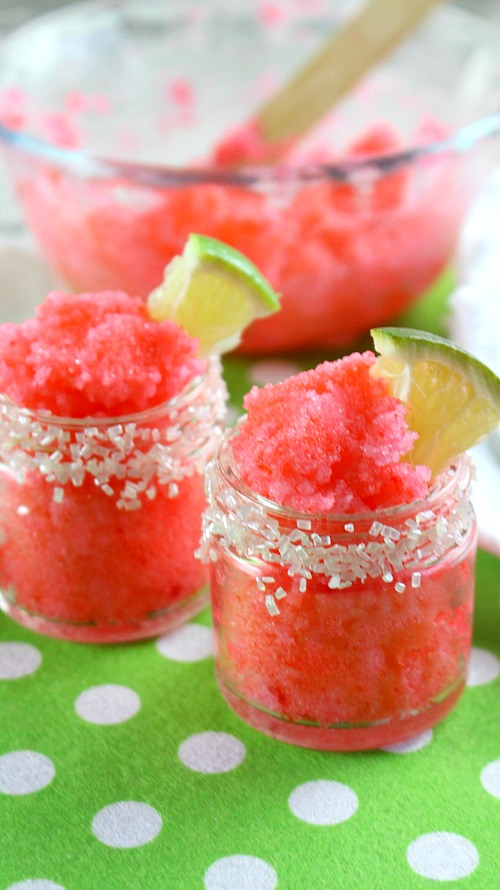 2. Transfer to an airtight container(s) and store up to 3 months.
How to Use
1. Wet lips and generously apply the strawberry margarita lip scrub. It smells so good you will be tempted to lick it off!
2. Massage your lips in a circular motion, allowing the sugar in the scrub to exfoliate and the coconut oil to moisturize.
3. Rinse well and pat dry.
4. Apply your favorite lip balm or moisturizer. I like to use my pretty homemade mica lip balm!
Do you remember to use lip scrubs during the summer?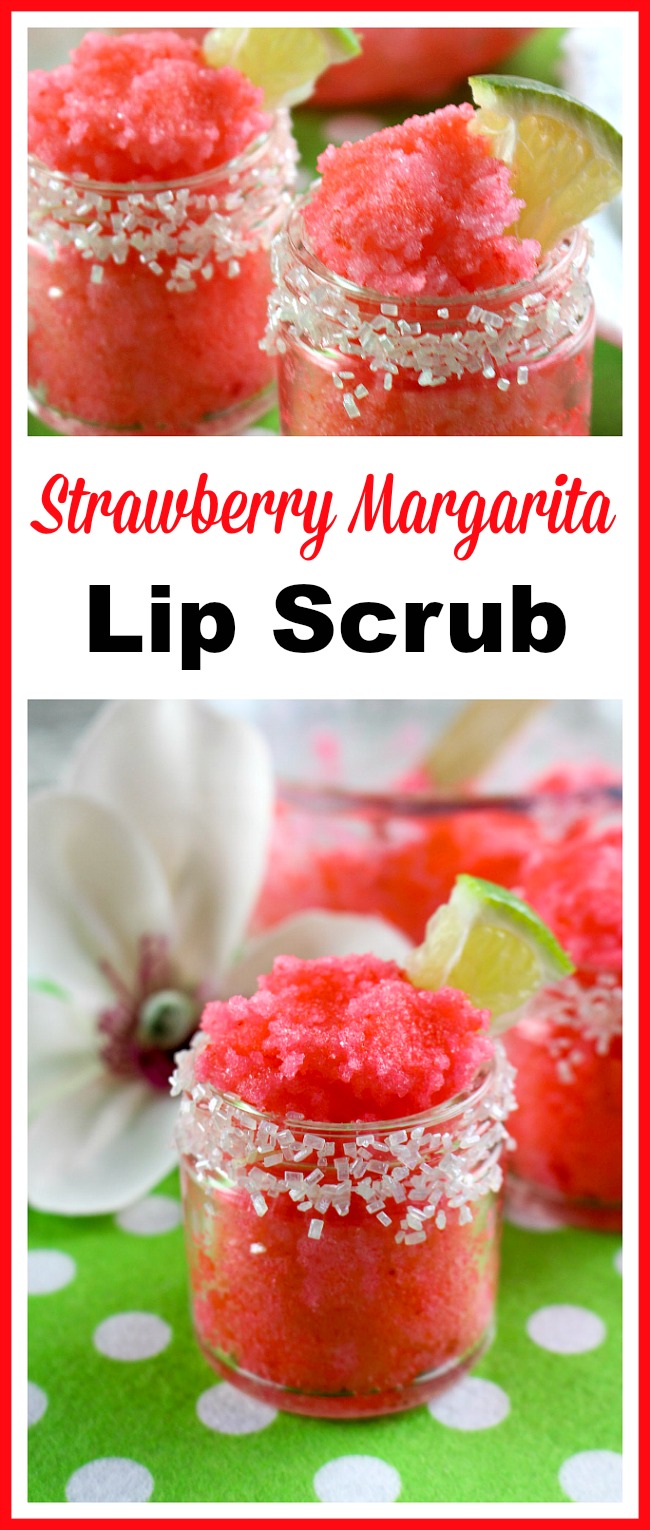 This post contains affiliate links to Amazon. Please see our Disclosure Page for more information, and thanks for supporting this site!
You might also be interested in: