Easy DIY Glitter Bath Bombs.
There are 2 things that I think the world could use more of, glitter and bath bombs! Glitter just makes everything more sparkly, playful, and fun. I enjoy bath bombs because we all work so hard and take very little time for ourselves. When you draw a hot bath and toss in a bath bomb, it's easy to relax, rejuvenate and give yourself a much-needed break. I'm excited to teach you how to make these Sparkly Homemade Glitter Bath Bombs so you can sit back and enjoy them!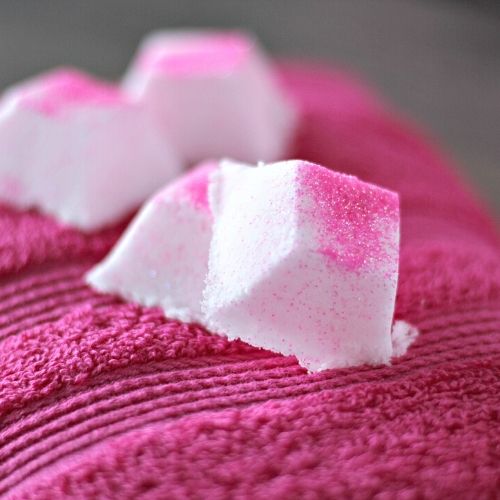 Disclosure: This post may contain affiliate links to Amazon and/or Etsy, which means that I may earn a small commission from some of the links in this post. Please see our Disclosure Page for more information.
I don't know about you, but I also enjoy making DIY gifts for my friends, family, and co-workers. They tend to love receiving them almost as much as I love making them. So if you're looking for a DIY Valentine's Day gift for someone, you should really consider these. They are also great for birthdays, anniversaries, new neighbors, promotions, or any other reason why you are giving out gifts.
Sparkly Homemade Glitter Bath Bombs
Materials
1/2 a cup of baking soda
1/4 a cup of citric acid
1/4 a cup of Epsom salt
3 Tablespoons of coconut oil
5 drops of essential oil of your choice (lavender is calming, orange is uplifting, eucalyptus helps open up the sinuses- pick any essential oil that you like)
Body glitter
Silicon diamond mold (I used this one)
Directions

1. Start by putting your baking soda, citric acid, Epsom salt, coconut oil, essential oil, and body glitter into a large mixing bowl.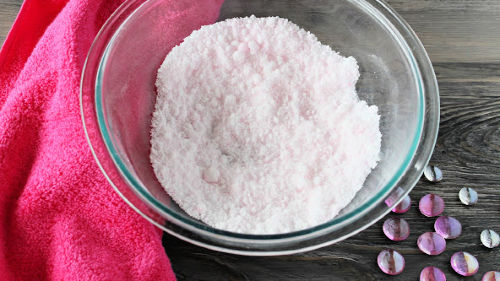 2. Whisk together.
3. Fill the bottom of your molds with body glitter.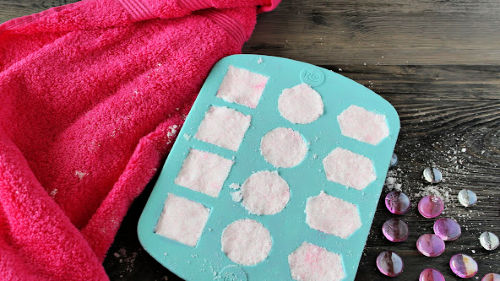 4. Fill each mold with the mixture.
5. PACK FIRMLY.
6. Let sit for 30 minutes.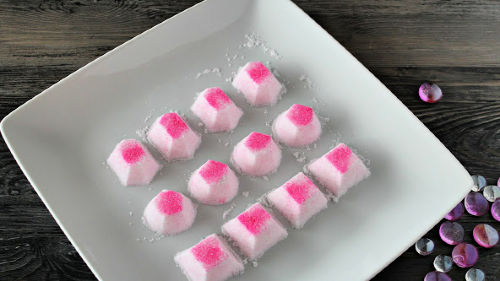 7. Gently remove from molds.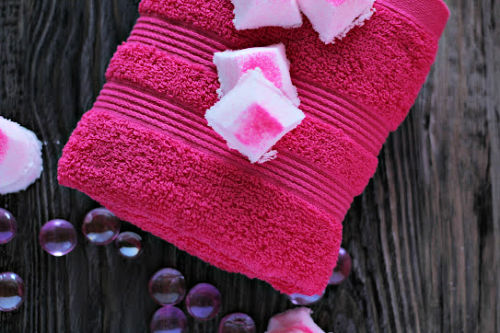 Store in an airtight container until you're ready to use them. When it's bath time, drop a few in and enjoy your sparkly and relaxing glitter bath!
What scent of essential oil are you most excited to try in your bath bombs?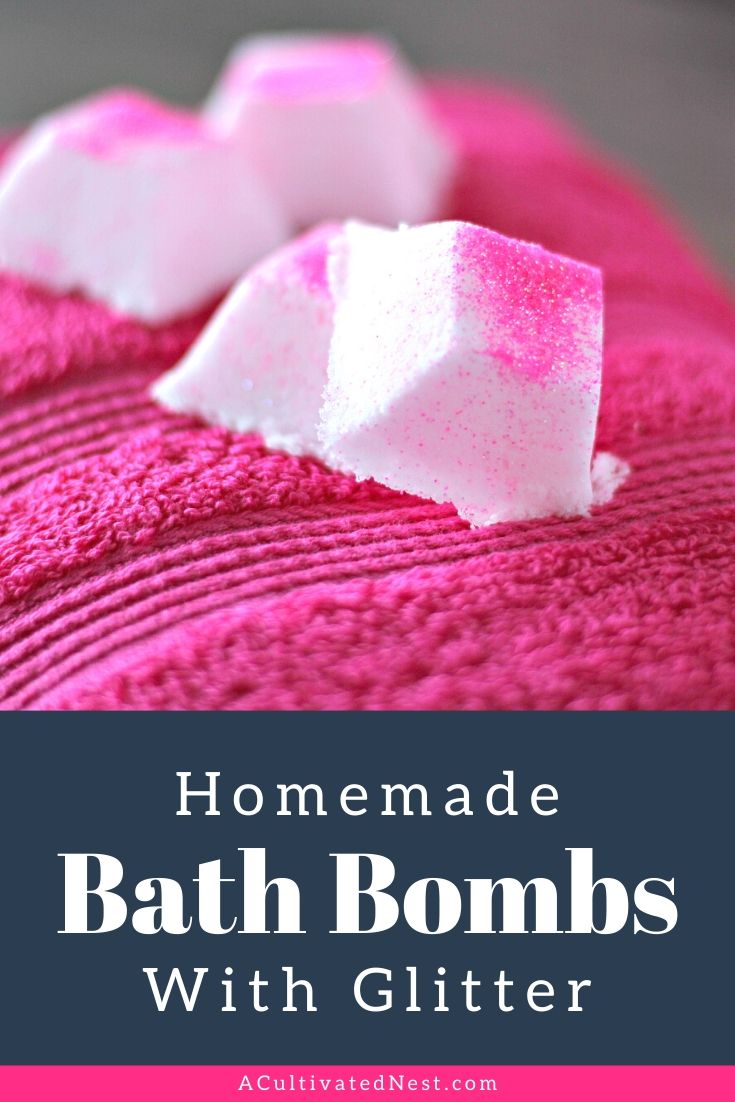 You might also be interested in: 20 DIY Valentine's Day Bath Bombs