Here are a few ideas to help you cultivate your nest:
A playhouse chicken coop via Backyard Chickens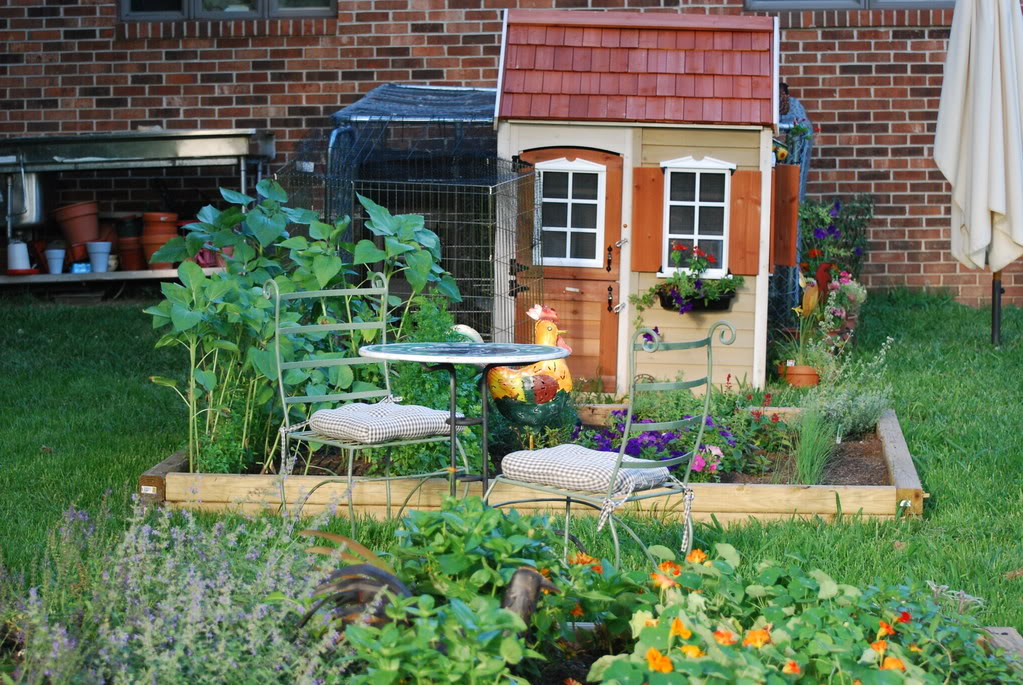 You know I've been thinking about getting chickens for quite some time now.  Although when I went to walk Maxie yesterday we saw a hawk lift off with a squirrel in our front yard! There have been so many more hawks around these past few years due to all the construction that has destroyed their natural habitat/hunting grounds.  So I don't know if I'd be able to free range my chickens. Anyway, I keep looking at coops and this one is just so cute and  seems incredibly easy to make.  Don't miss the Starclucks bistro set – also very cute!
Disclosure: This post may contain affiliate links to Amazon and/or Etsy, which means that I may earn a small commission from some of the links in this post. Please see our Disclosure Page for more information.
Check out this checkerboard ceiling via Not Just  A Housewife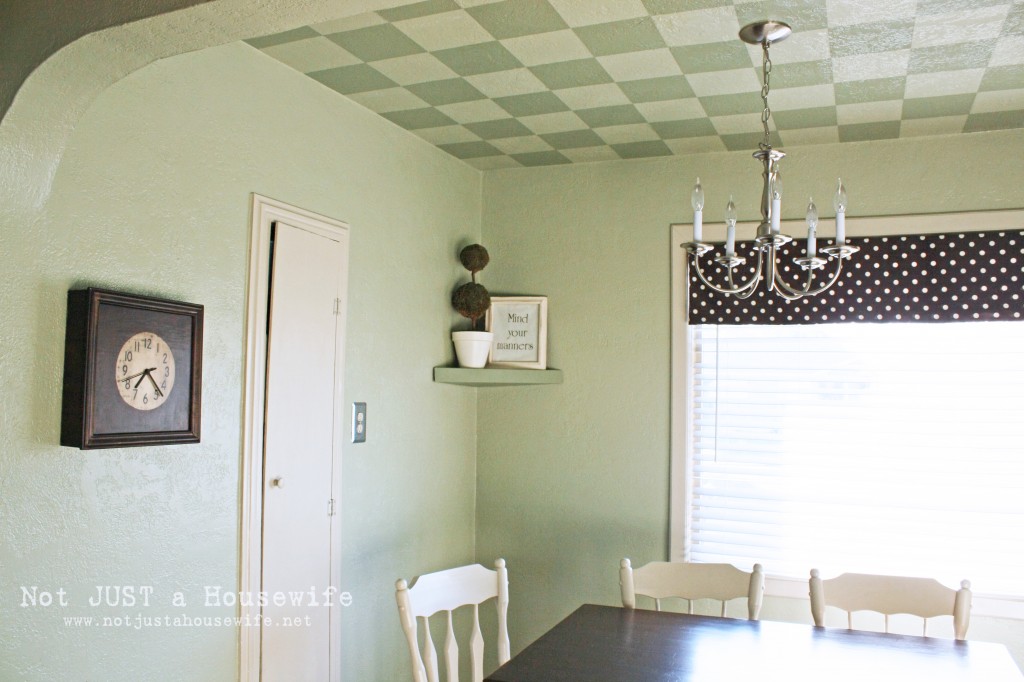 I painted a checkerboard pattern on my deck a few years ago and that was hard. I can't imagine doing it overhead!  My neck hurts just from thinking about it. It looks great and I love that she did something you don't see everyday.
How pretty is this painted knife block via Infarrantly Creative
I just love it when you can do little things like this to personalize items in your home.
Here's a really interesting article on growing The $1 Garden by Jonathan Nunan at Backwoods  Home Magazine
The article is about how much food his Mom was able to grow from 10 cent seed packages from Dollar Tree. I also grew some veggies from Dollar Tree seeds this year and was pleasantly surprised at how wonderfully everything is growing.
Hope these "seeds" inspire you and have a great weekend!