I love Christmastime, and (obviously) so do my kids! Which means as soon as the weather gets appropriately cold, they're begging to watch Christmas movies, listen to Christmas music, and do Christmas crafts! And I am quite happy to join in, even if it's not officially the Christmas season yet. I just can't help myself! If your kids want to do a Christmas craft, or you just want to keep them busy over their holiday break, why not have them make this Santa Christmas Paper Plate Craft for Kids!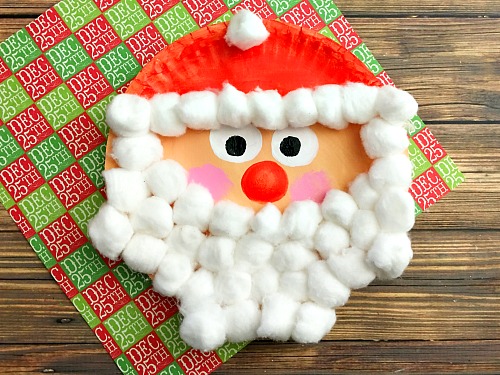 Disclosure: This post may contain affiliate links to Amazon and/or Etsy, which means that I may earn a small commission from some of the links in this post. Please see our Disclosure Page for more information.
What I love about crafts like this Santa Christmas paper plate craft is that they're inexpensive, a lot of fun, and take a decent amount of time. Not too long, but also not so little time that the kids are done and looking for something else to do in minutes.
When my kids finished their Santa plates, we found a place to put them up in their rooms. We also considered putting a ribbon on the back of the plates and hanging them on their bedroom doors, but they eventually chose to put their Santa plates with their other artwork.
Santa Christmas Paper Plate Craft for Kids
Materials
Paper plate
Cotton balls
Cream, red, white, black, and pink craft paint
Hot glue/hot glue gun
Directions
1. Lay out a piece of old newspaper before you get started.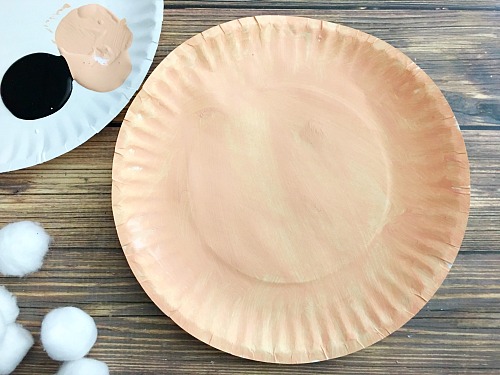 2. Paint your entire plate cream and let dry.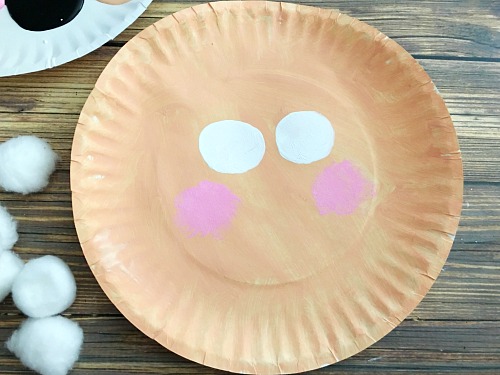 3. Now paint two white circle eyes onto the top center of your plate for the whites for the eyes.
4. Paint two pink cheeks, below and slightly to the side of each eye.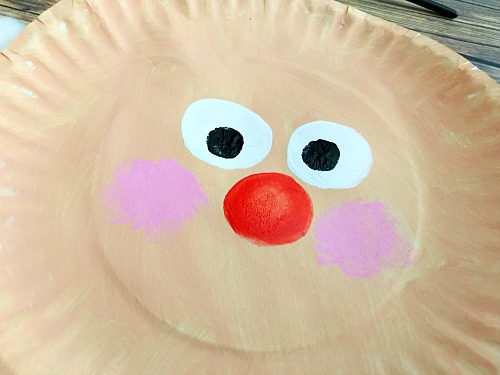 5. Paint a red nose right under the eyes and between the cheeks. Put black dots in the white circles to finish the eyes.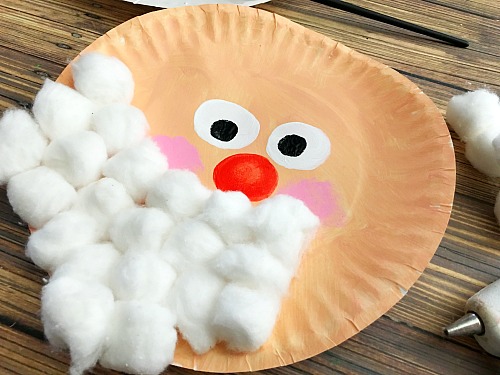 6. Carefully glue your cotton balls onto the bottom half of your plate and halfway up the sides for the beard.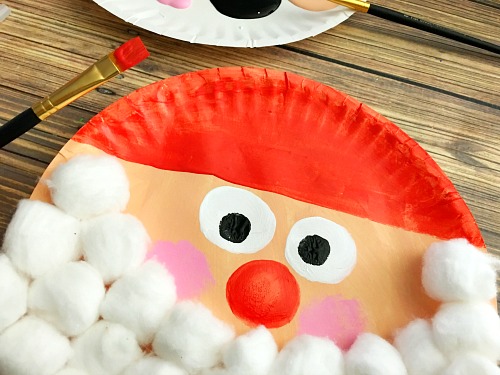 7. Paint the top quarter of your plate red for the hat and let your plate dry.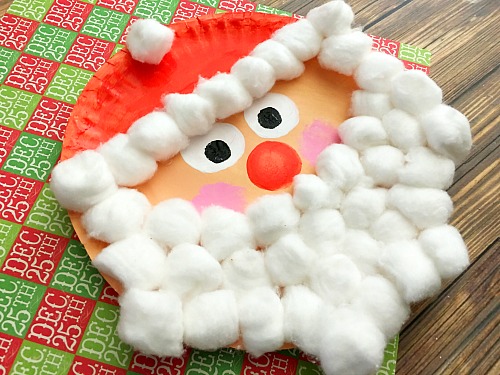 7.  Then glue on a straight line of cotton balls right under your red hat. Add one to the top of your hat, then fill in any bare spots with more cotton balls.
Then your Santa Christmas paper plate craft is finished and ready to be put on display!
How do you keep your kids busy during their Christmas break?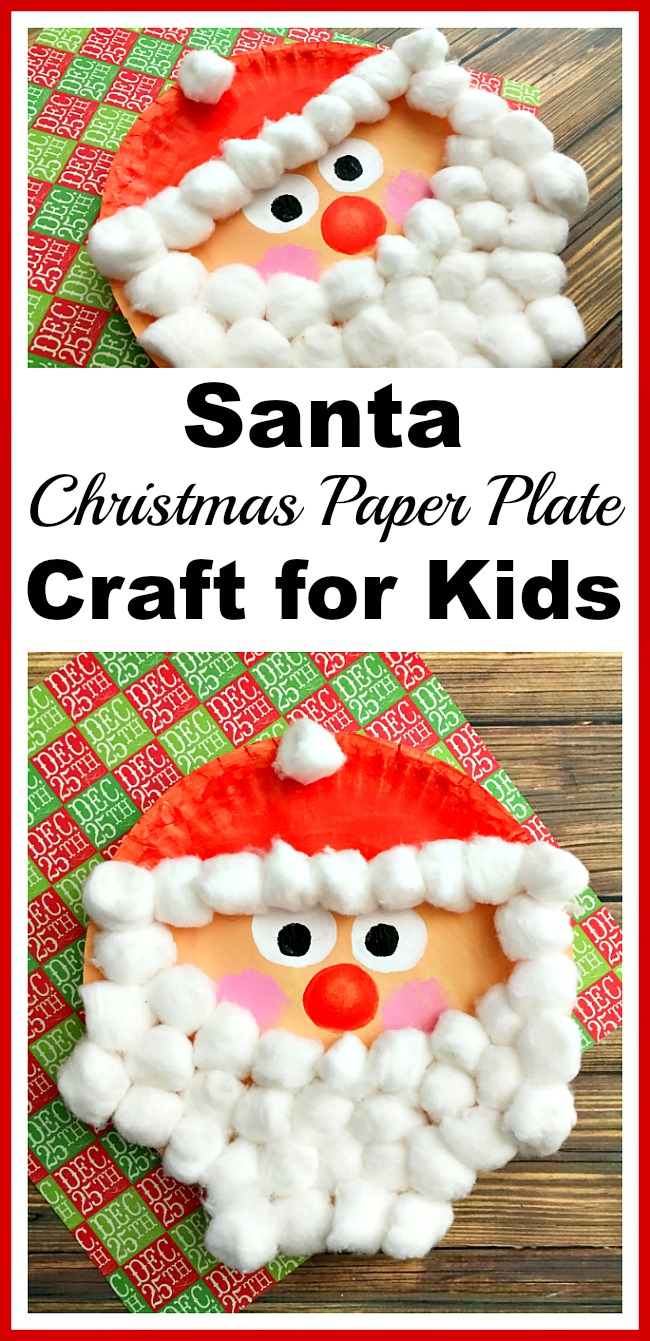 This post contains affiliate links to Amazon. Please see our Disclosure Page for more information.
You might also be interested in: