Frugal Replacements to Disposable Products.
Disposable items have become a major part of everyday life. So much so, that we often don't stop to think how much we're spending on them, or how much they're contributing to landfills. Luckily, many of them can be easily replaced by much longer lasting, and inexpensive, versions. Some you can make yourself, and others you may need to purchase. But either way, you'll save a lot of money in the long run, and do something good for the environment while you're at it! Check out these 12 Disposable Products You Can Replace with Reusable Ones!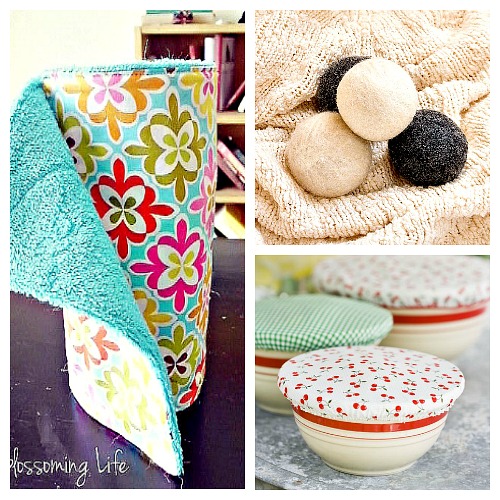 Disclosure: This post may contain affiliate links to Amazon and/or Etsy, which means that I may earn a small commission from some of the links in this post. Please see our Disclosure Page for more information.
Even reducing one or two disposable products will go a long way to helping your budget and the environment! Check out these great ideas!
12 Replace Disposable Products With Reusable Ones
1. Paper Towels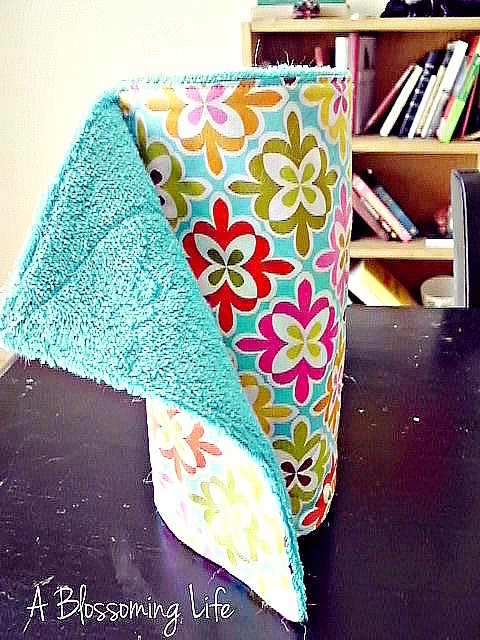 Have you ever stopped to think how many paper towels you use in a year? Why keep buying and throwing away paper towels when you can easily make your own "unpaper" towels! The unpaper towels in this tutorial from A Blossoming Life can be Velcroed together, so you can roll them up like traditional paper towels. Or switch to using rags. You can also find bamboo-based washable and reusable "paper" towels on Amazon.
2. Napkins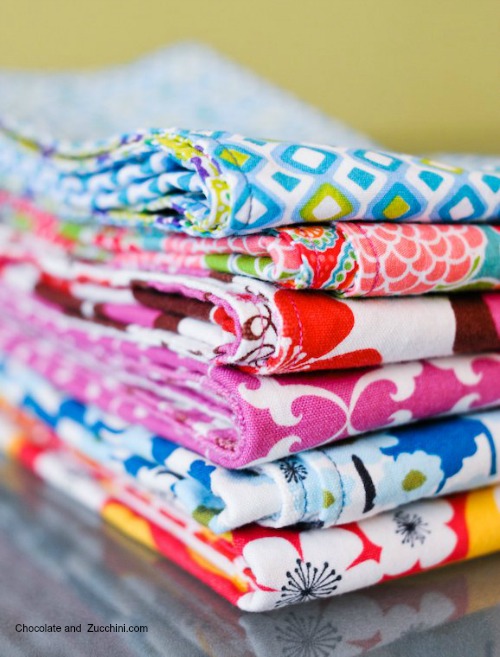 If you're using paper napkins for every meal, then that's a lot of napkins winding up in the trash. Instead, make or buy cloth napkins! You could even monogram or otherwise customize napkins for the different members of your family. Chocolate And Zucchini has a great tutorial on how to make some really pretty homemade cloth napkins. You can also find tons of pretty cloth napkins on Etsy.
3. Makeup Remover Wipes
If you wear makeup, then you're probably a fan of makeup remover wipes. But have you ever thought about how many of those you throw away? Or what's in those wipes? An eco-friendly solution would be this reusable makeup eraser cloth. It's chemical free, so it's good for you and the environment!
4. Cleaning Wipes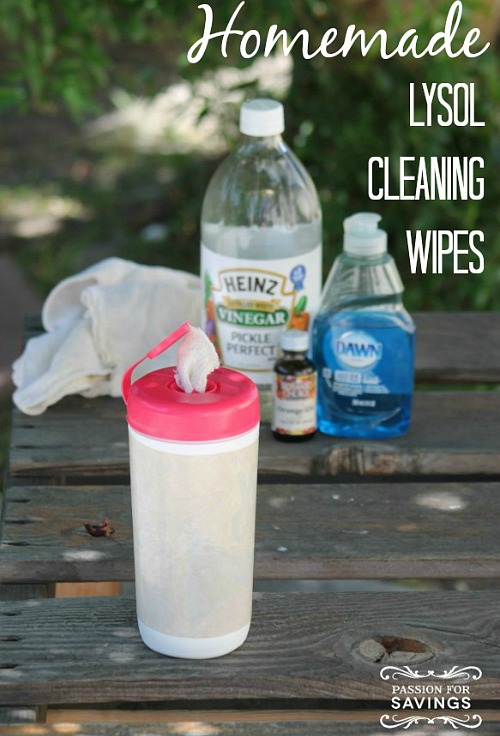 Commercial cleaning wipes are very handy, but their cost can add up, and they're made with lots of chemicals. Instead, make your own with old towels, upcycled shirts, etc. Passion for Savings shows how to make homemade cleaning wipes with just a few safe ingredients.
5. Sandwich Bags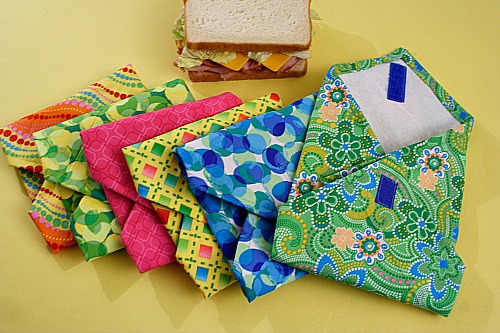 It's so easy to just stick a sandwich in one of the commercial plastic sandwich bags. But if you're packing sandwiches often, you may want to consider switching to a fabric sandwich bag instead. Just pack, eat, wash, and reuse. They're pretty easy to make, too, as you can see in this DIY sandwich bag tutorial from Chica and Jo. Or you can buy pre-made reusable sandwich bags on Amazon.
6. Baking Mats
I love to bake, but I do feel a little guilty every time I have to toss parchment paper from a baking session in the trash. The solution- silicone baking mats! They work just like parchment paper, but are reusable! Plus, if you use them you don't have to spray your pan with oil before you bake, making your homemade desserts a little bit healthier.
7. Fabric Softener/Dryer Sheets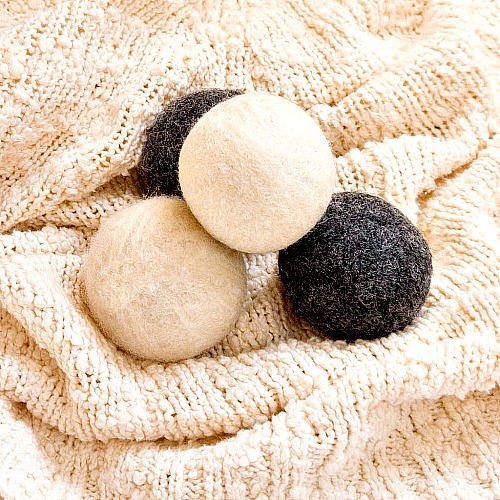 If you use fabric softener or dryer sheets, a cheaper and healthier alternative would be to use  wool dryer balls like these from Pop Sugar. Or you could make some aluminum foil dryer balls (we've done this and it worked well). It only takes a few minutes to make foil dryer balls if you follow the tutorial by Creek Line House. Or if you don't have the time for any of that, just buy some wool dryer balls on Amazon!
8. Tissues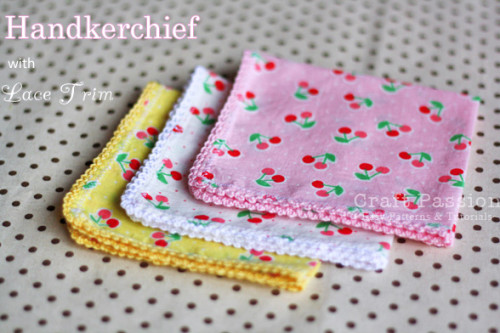 Tissues are another thing that you don't think about, but that you use hundreds of each year (a single box holds 100+ tissues). So how about using handkerchiefs instead? You could even make your own, in any style or color you want. The lace trim handkerchiefs in Craft Passion's handkerchief tutorial are really cute! Not great at sewing? Tons of creatives have beautiful handmade handkerchiefs for sale on Etsy!
9. Straws
We use straws frequently for smoothies in my family. If your family also often uses straws, you may want to consider getting stainless steel straws . What's great about them is that you can clean them and reuse them for years.
10. Disposable Dusters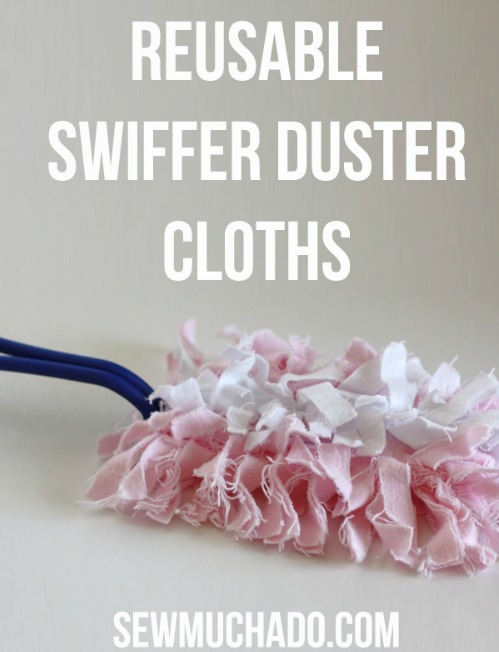 Brands like Swiffer make their money off of the fact that you have to continuously replace the dusters on their products. Instead of doing that, save some money by making or buying reusable dusters. You can buy some really pretty reusable dusters on Etsy. Or you can make your own duster for your Swiffer handle by following Sew Much Ado's easy tutorial.
11. Plastic Wrap Replacement – Bowl Cover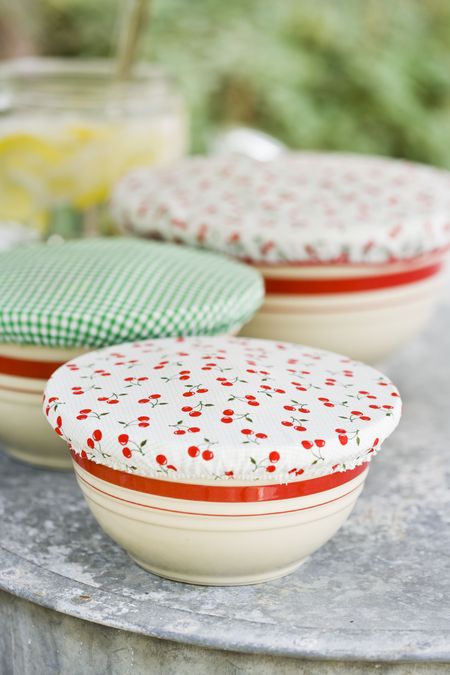 Commercial disposable bowl covers tend to look like plastic shower caps, but they get the job done. But why use those when you could make your own bowl/food covers that look prettier and that are reusable? You can easily sew your own bowl cover  by following the Farm Chicks' great tutorial! And if you're tight on time, you can buy some pretty reusable bowl covers on Amazon.
12. Water Bottles
Buying bottled water can be bad for a number of reasons. The bottles can contain BPA, they contribute to landfills, and the water may be of the same quality as your home tap water. So instead of paying for another 24 pack of plastic, consider buying bottles that you can refill and wash. My daughter loves her BPA-free plastic Thermos water bottle , and we also use aluminum SIGG bottles.
As you can see, it's easy to replace the disposable products in your life with reusable ones. Not only is it better for the environment and your budget, but you can often make or buy ones that look much prettier!
Have you replaced any disposable products with something reusable?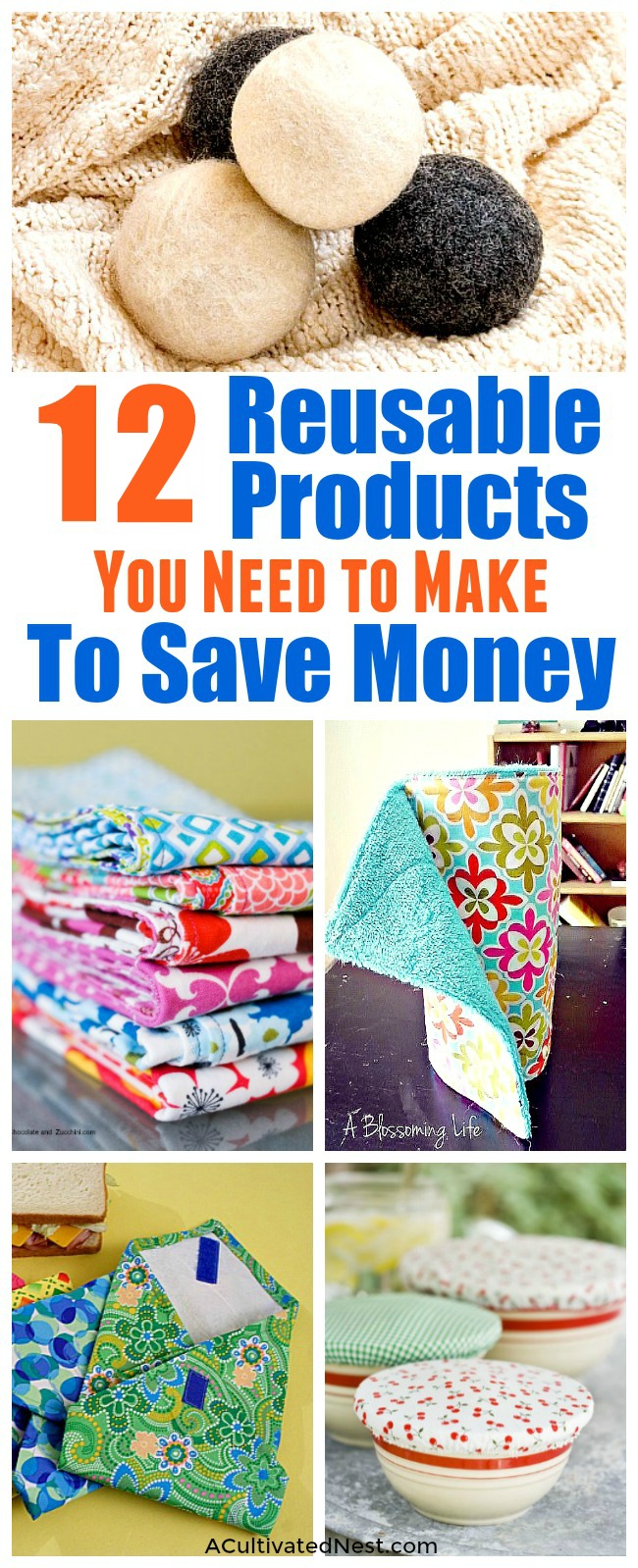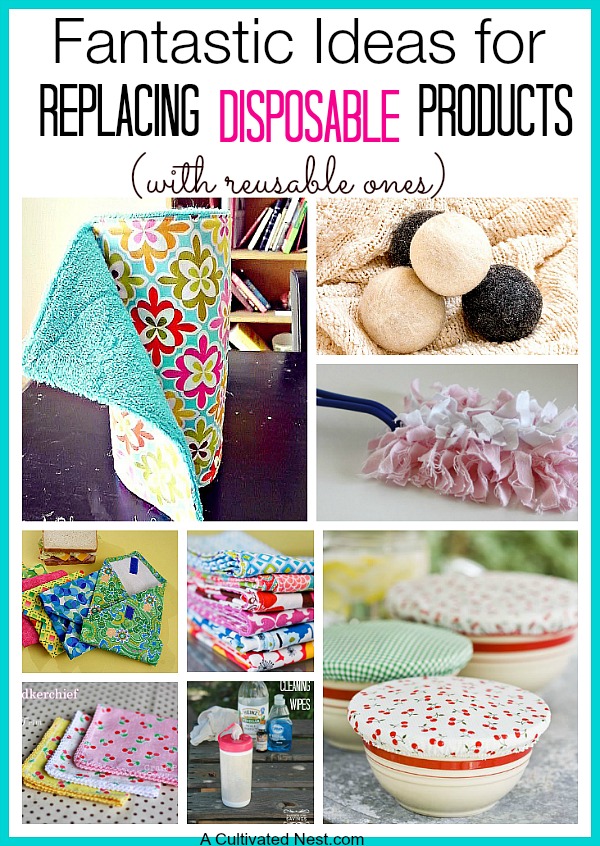 You might also be interested in: 14 Snacks You Can Make Instead of Buying