Hello everyone!  I want to share one of my Christmas presents from my husband today. It's no secret that I love books. I've always loved reading! I was one of those kids that looked forward to summer vacation just so that I could read what ever I wanted for as long as I wanted! A day spent gardening and reading would be a perfect day for me (especially if someone else cooked dinner)! My husband added to my pretty book collection with Pride and Prejudice and Mansfield Park.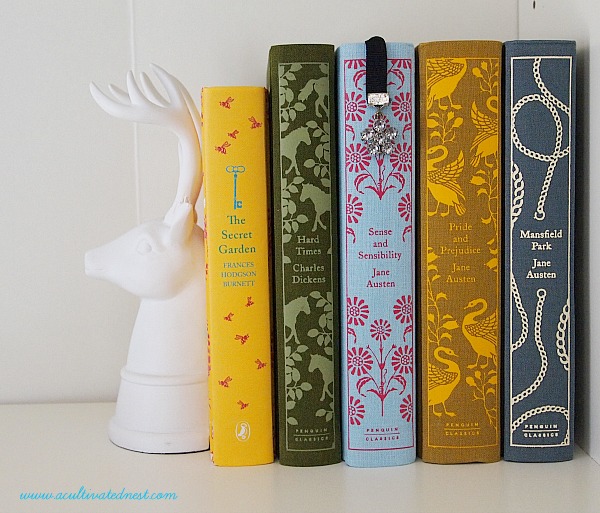 I showed you the Puffin Classics edition of  The Secret Garden before here in this dining room vignette. The others are Penguin Classic editions which you can find on Amazon.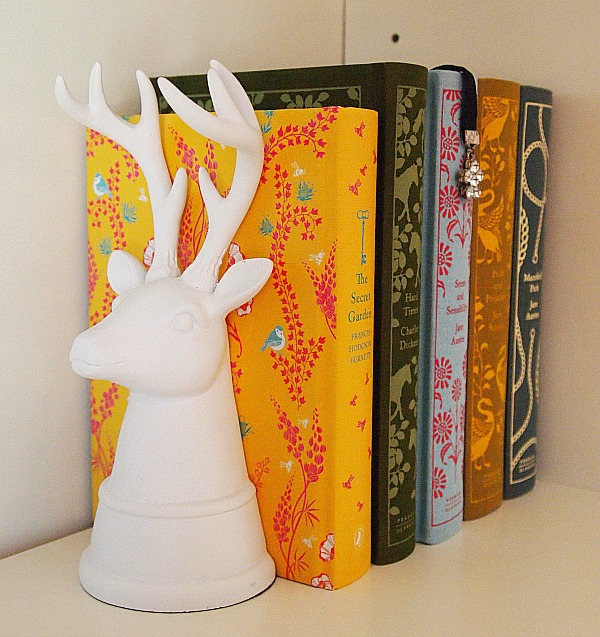 Disclosure: This post may contain affiliate links to Amazon and/or Etsy, which means that I may earn a small commission from some of the links in this post. Please see our Disclosure Page for more information.
Aren't they pretty!!  Is it wrong to want a book just because of it's cover 🙂 Actually I'm a huge Austen fan – I just finished Austenland: A Novel  (anxiously waiting for the movie to come out on DVD next month).  Now I'm inspired to re-read all my Austen (for the millionth time) except Northranger Abbey.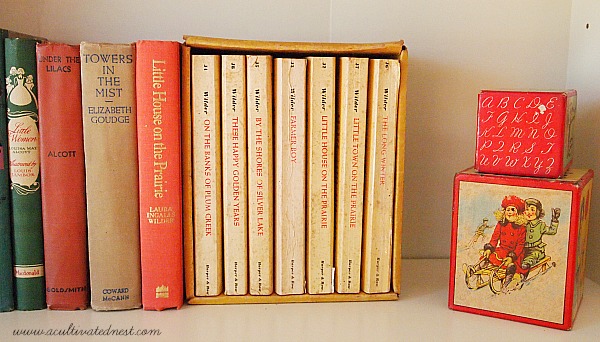 But first I have to do my annual re-reading of the Long Winter by Laura Ingalls Wilder on Monday when it's supposed to be 11° in Atlanta!!! I always try to read it on the coldest day and I don't think it's going to get much colder than that! At least I hope not.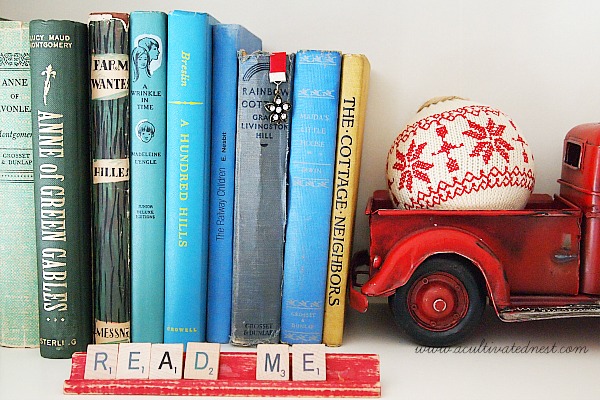 Another fun thing that my daughter and I got for Christmas was latch hook kits. She just loves it!  I was surprised since it's such an old fashioned kind of craft.
We've been working on our kits every afternoon but that will change soon. School starts back for her next week and although I've enjoyed my blog break (and really really needed it), I feel renewed and am looking forward to getting back to regular blogging again. 🙂
I'll have an easy to do winter wreath to show you next week that I'm excited about!