Keeping kids busy in the spring can be difficult. Not as difficult as during summer break, but spring still presents its own challenges, especially with the frequent spring storms keeping kids inside! But that's what crafts are made for! Chase away the blues on a rainy spring day with this Paper Plate Flowers Kids Craft!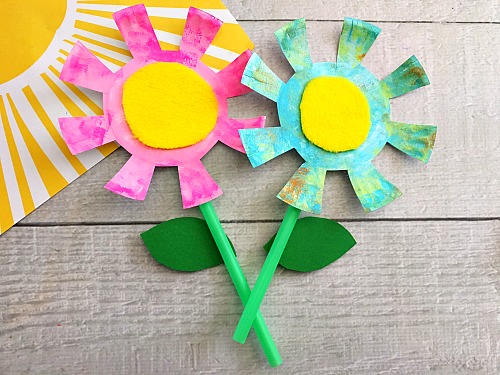 Disclosure: This post may contain affiliate links to Amazon and/or Etsy, which means that I may earn a small commission from some of the links in this post. Please see our Disclosure Page for more information.
I realized a while ago that paper plate crafts were going to be a frequent activity in our home, so I bought the plates in bulk. Between all those plates and my decent supply of craft paints, I never have to worry about having enough craft supplies to keep my kids busy! I was even thinking about having a crafting party with their friends. Considering how easy it is to customize these cute paper plate flowers, I think this is definitely a craft that I'll feature at the party!
Paper Plate Flowers Kids Craft
Materials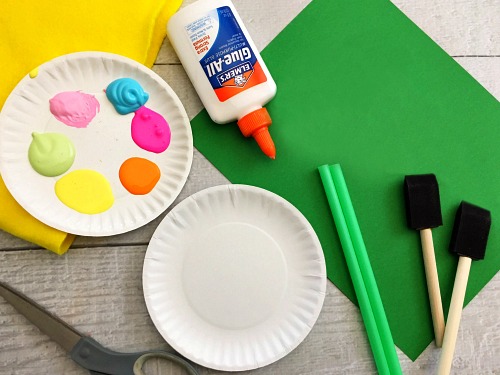 Small paper plates
Yellow fleece or felt
Bright colored craft paint
Foam paint brushes
Green drinking straws
Green card stock
Scissors
Craft glue (or hot glue, for older kids)
Directions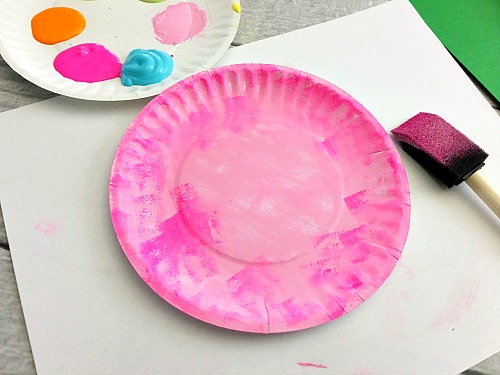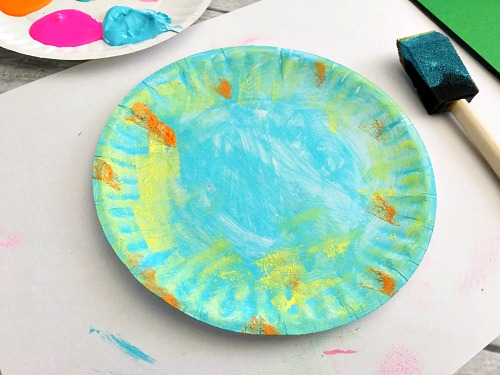 1. Paint each plate a different color or a mix and let dry.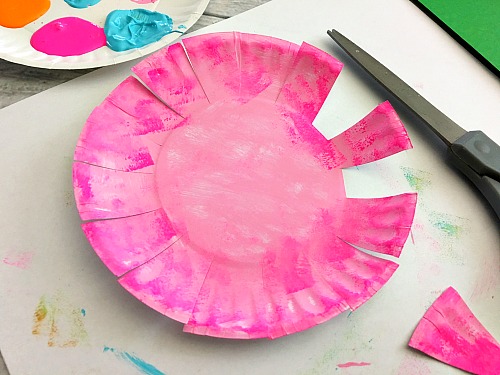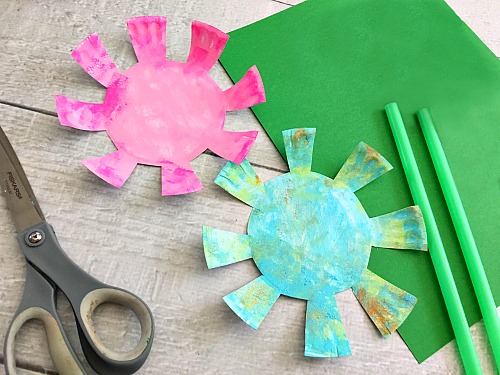 2. Cut slits on the outside circle of your plates every 1/2″ or so.
3. Cut out every other piece to make your plates look like flowers.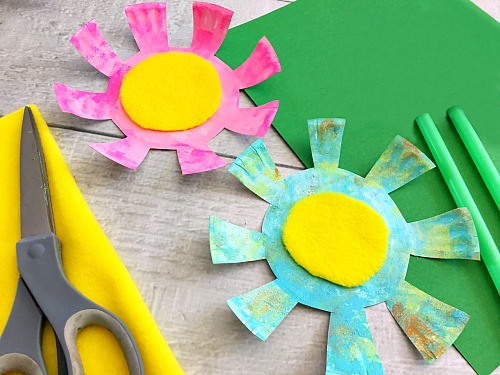 4. Cut a circle from your yellow fleece and carefully glue it to the center of your flowers.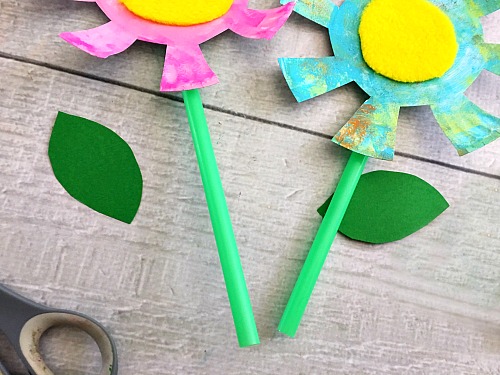 5. Carefully glue your straw onto the back of the flowers to look like stems.
6. Cut out leaves from your green card stock and glue them onto the green straws. If you're having a hard time getting the leaves to stick with craft glue, you may want to use hot glue (set to a low temperature, so you don't melt the plastic straws).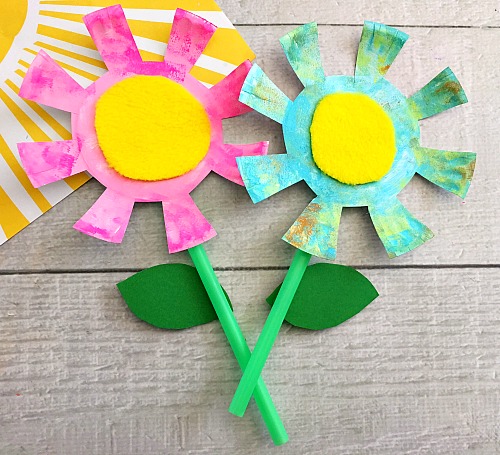 Then your paper plate flowers are finished and ready to be displayed! Hang them in your kids' room, or put a green floral foam block in a pot and stick the straw stems into the foam.
Have your kids done any fun crafts this spring?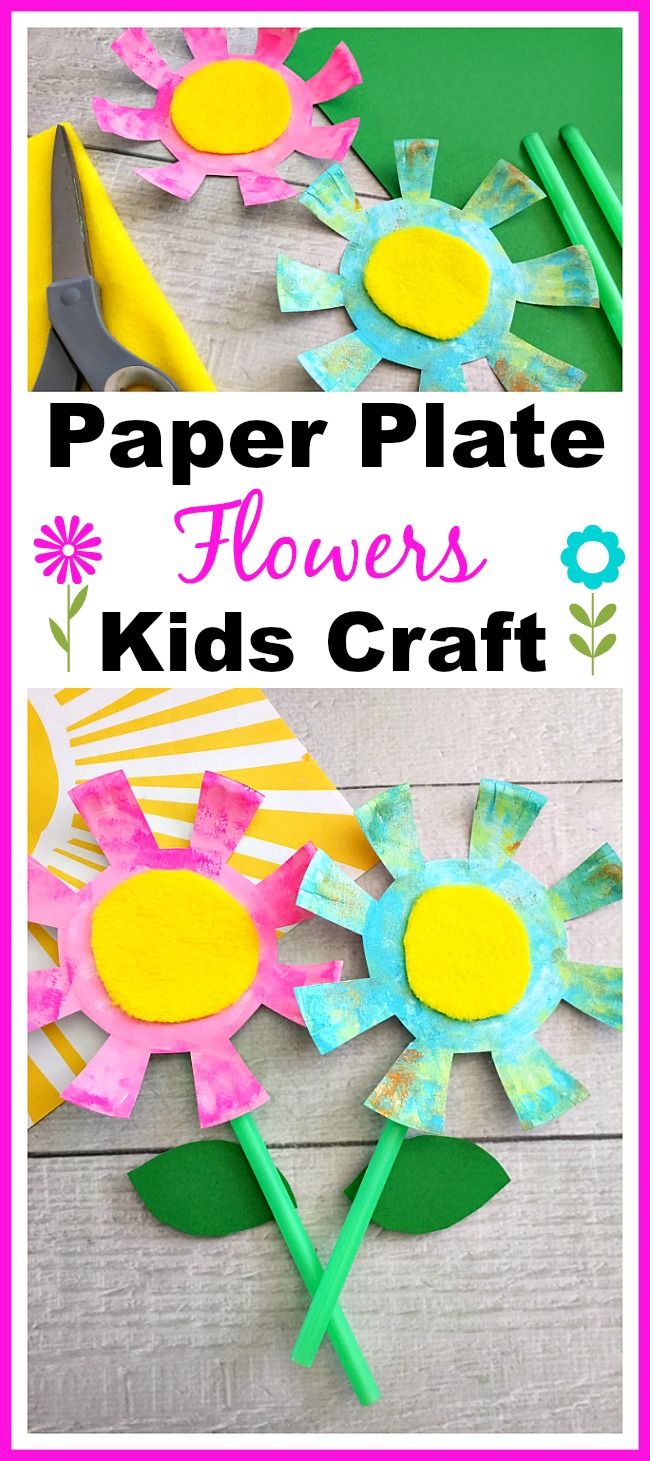 You might also be interested in: Cute Bunny Paper Plate Craft for Kids