I don't know about you, but I feel like my home can never be organized enough! But professional organization systems can be pretty pricey. Luckily there are ways to get your home organized and under control by using something inexpensive and easy to find- bins! Bins come in all sorts of shapes, sizes, and colors, making them perfect for organizing pretty much every area of your home! For inspiration, here are 8 Clever Ways to Organize Your Home with Bins!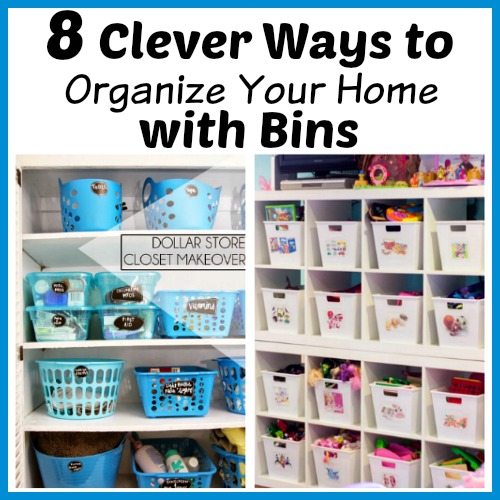 Disclosure: This post may contain affiliate links to Amazon and/or Etsy, which means that I may earn a small commission from some of the links in this post. Please see our Disclosure Page for more information.
From my experience, when trying to organize your home with bins different types of bins are better for different applications. Solid colored bins are good for things that don't lay nicely in the bin, and thus would otherwise look messy. See-through bins are good for areas where you're trying to organize a lot of things, and being able to see into the bins helps you find things faster. Colored bins can be used to organize things by color, match your decor, or just make an area look more lively (kids especially like colored bins)! Bins should generally have lids if you want them to stack, and can have grab handles if you plan to store them low or fill them with heavy things.
I like to get some of my bins from the dollar store. If I want bins that are sturdier (to hold heavier things) or want more bins to choose from, I get them from Amazon.
8 Clever Ways to Organize Your Home with Bins
1. Closet Organized with Dollar Store Bins from Homemade Ginger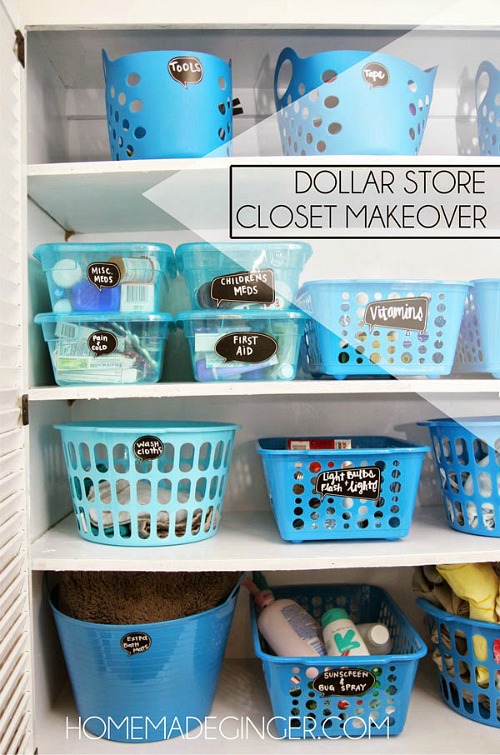 2. Kids Craft Supplies Organized with Colorful Bins from The Organized Mama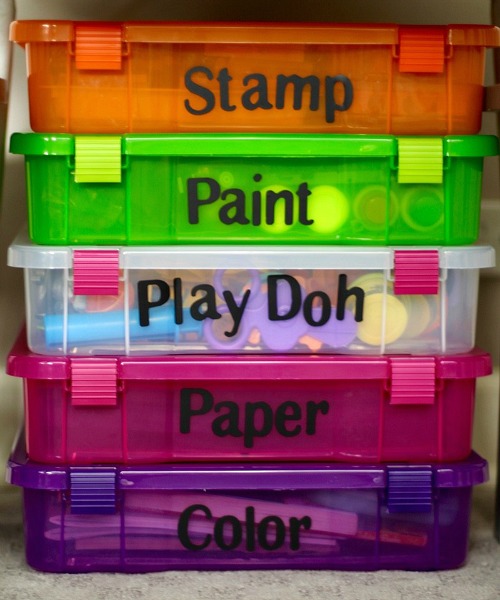 3. Bathroom Cabinet Organized with See-Through Bins from Visual Meringue
4. Craft Room Organized with See-Through Bins from Eclectically Vintage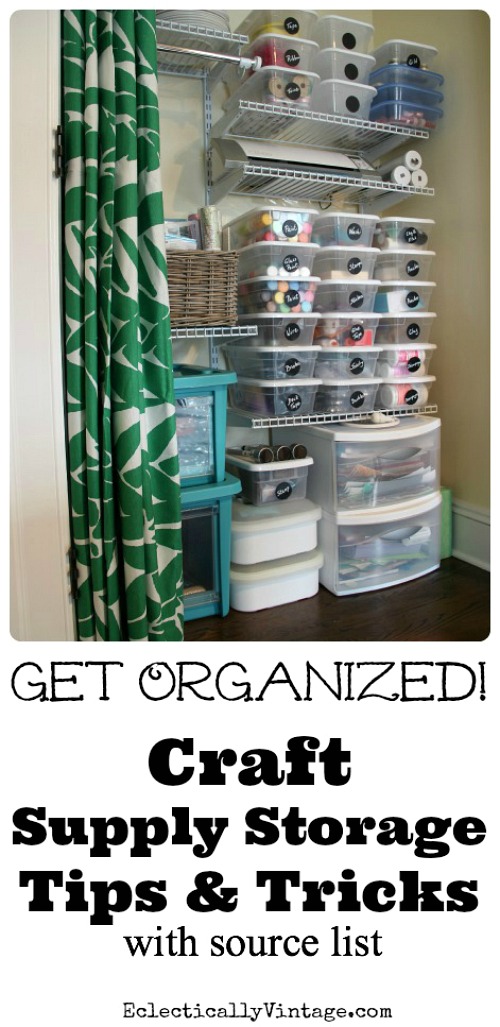 5. Bathroom Shelving Organized with Blue Bins from Marty's Musings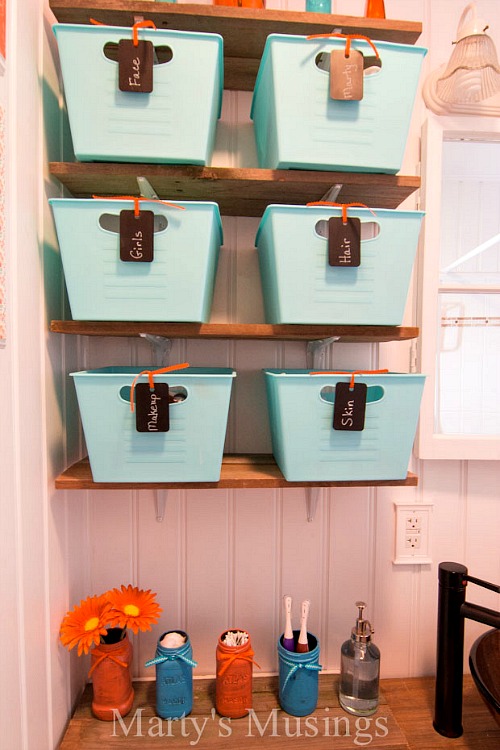 6. Pantry Organized with Labeled Bins from Polished Habitat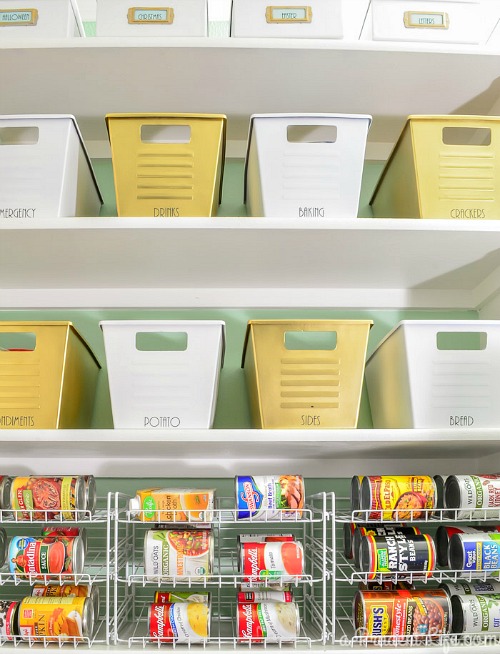 7. Playroom Organized with Labeled Bins from I Heart Organizing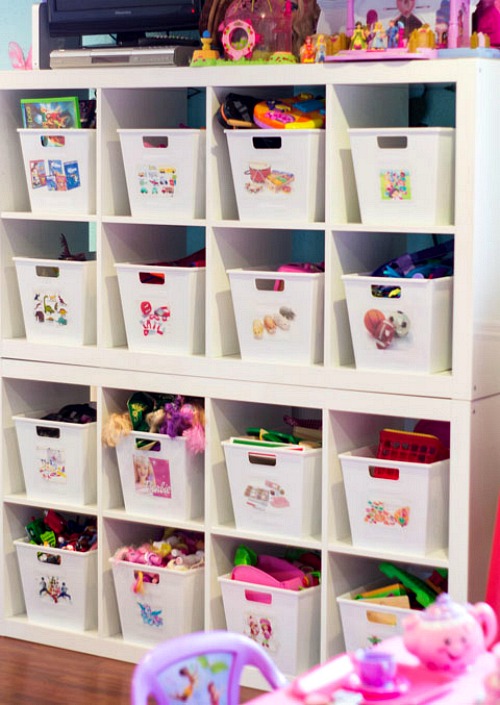 8. Freezer Organized with Dollar Store Bins from Practically Functional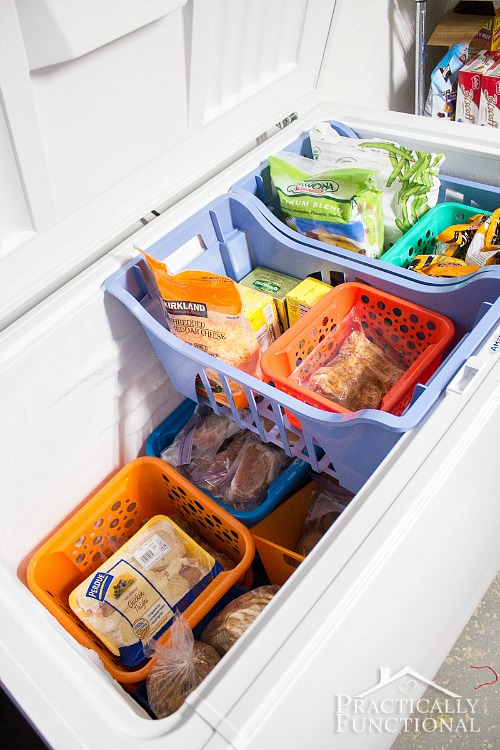 Do you use bins to organize your home?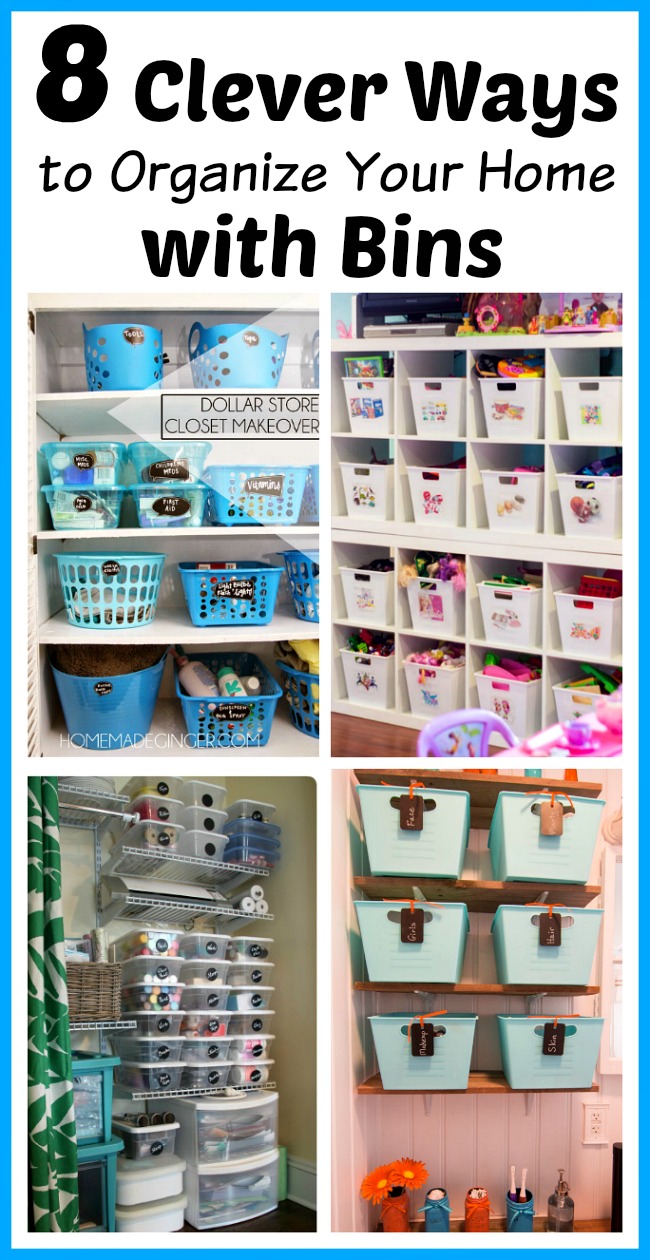 You might also be interested in: