Hi everyone! We're still plugging away at projects here. But I wanted to share with you a new seating area in my vegetable garden. Some of you may remember that my daughter and I built a paver patio in the veggie garden a few years ago (link here).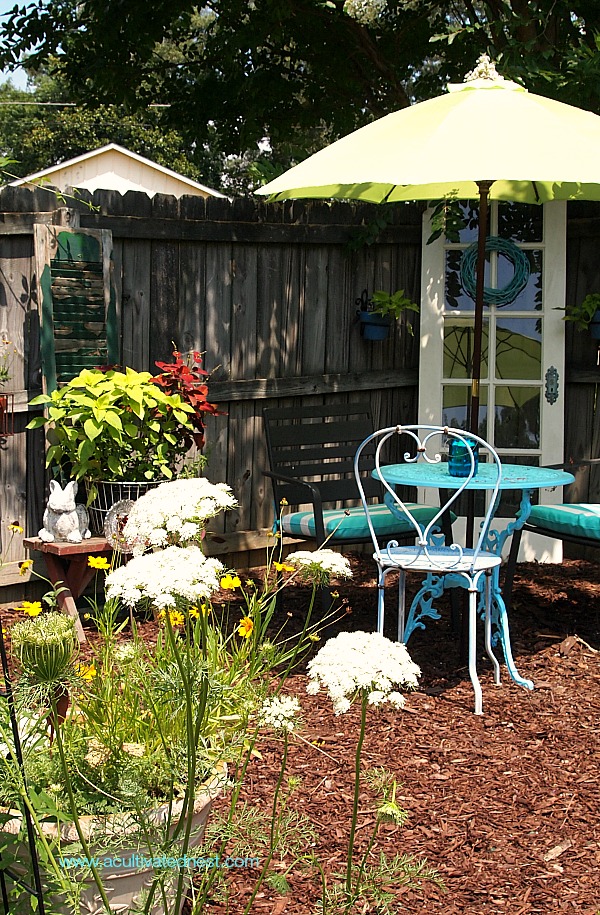 Disclosure: This post may contain affiliate links to Amazon and/or Etsy, which means that I may earn a small commission from some of the links in this post. Please see our Disclosure Page for more information.
Anyway, we moved my potting bench into the garden onto that patio when we re-did our back door area (link here). Plus I took out my strawberry bed and my reclaimed door garden shed. So I had a big open space that I felt needed to be filled with something. So I decided to stage it as a little seating area. I used furniture I already had. I only bought some new seat cushions from Target and solar light/plant hanger from Big Lots.
Let me show you around. I'm really happy with how it turned out!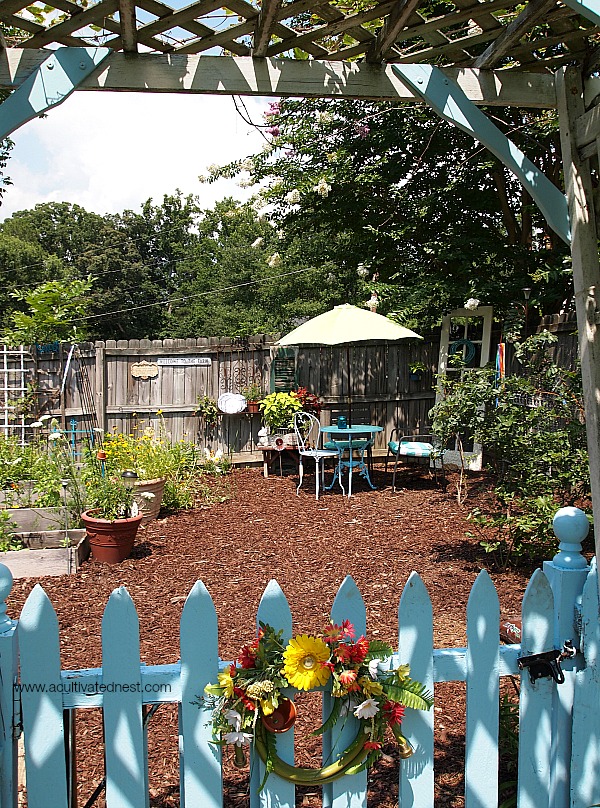 As you walk into the vegetable garden you go past our blueberry bushes to your right (we took down the blueberry hut as well link here if you want to see what it looked like).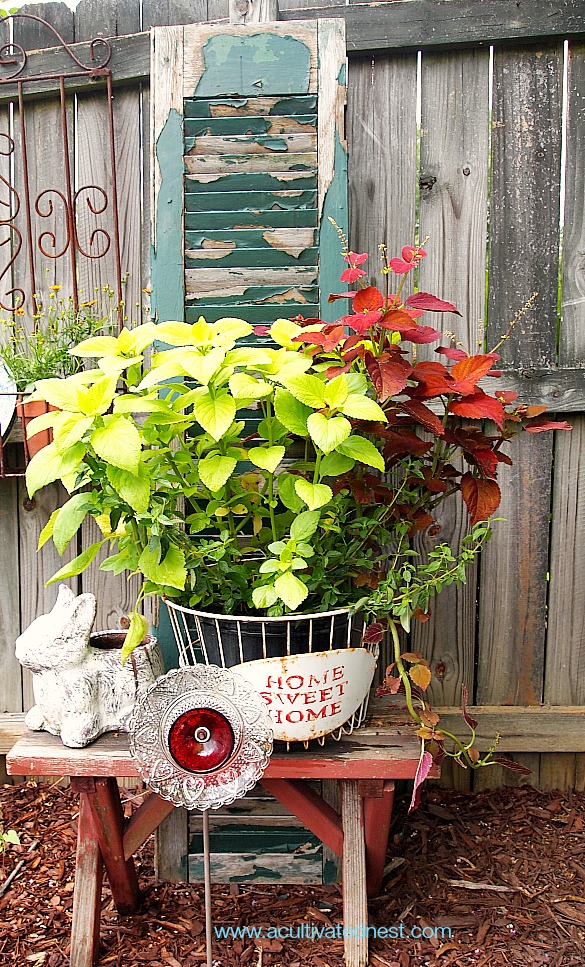 This little bench is from a picnic table set we first had when we moved to this house. The shutter I've had for a while. I have two- one I actually finished re-painting and it hangs in my screened in porch. Don't remember where I got the wire basket from but I painted Home Sweet Home on the front.  It's filled with some coleus (which I really like because they are super easy to propagate). The dish flower is from Cracker Barrel.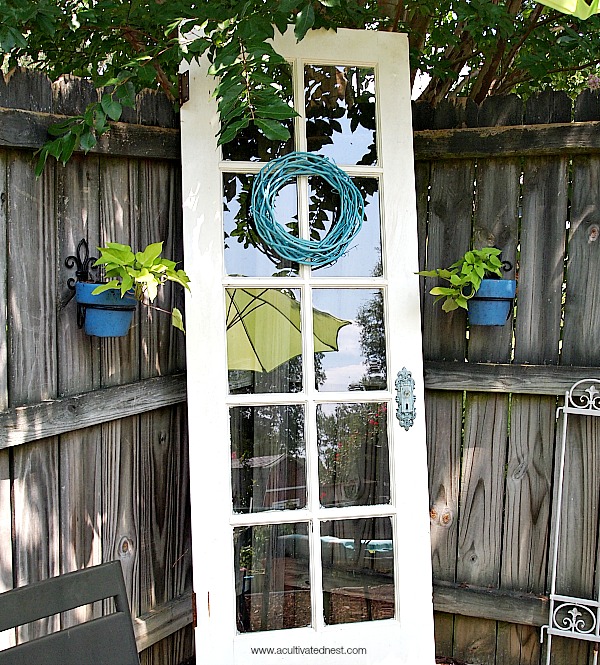 This is the door from my garden shed which I'm repurposing as garden art. I was going to hang a window box on it but decided that I didn't want to damage it since I'd like to reuse it at some point.  The blue pots in iron hangers I've had forever. They're planted with some potato vine. Love their chartreuse color!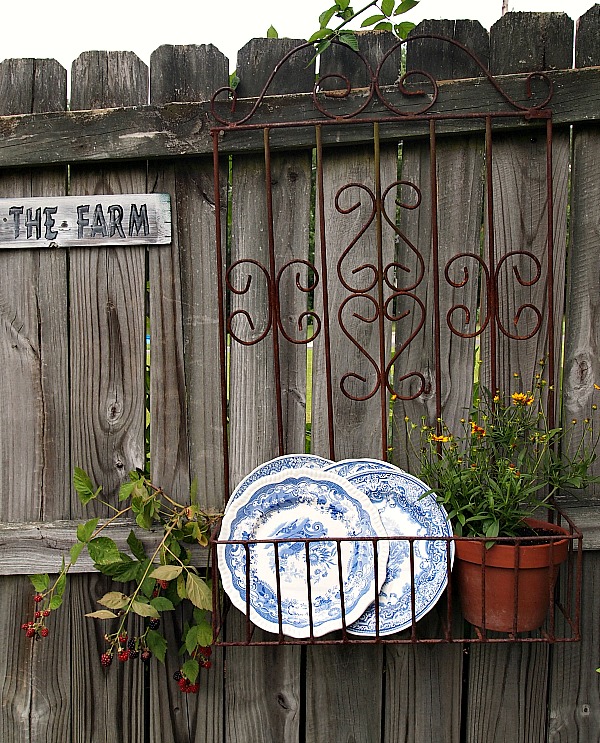 I used to keep some garden tools in this iron planter. Now it's filled with some blue transferware that I don't use any more. The blackberry vine is from blackberry bushes I have growing on the outside of the fence.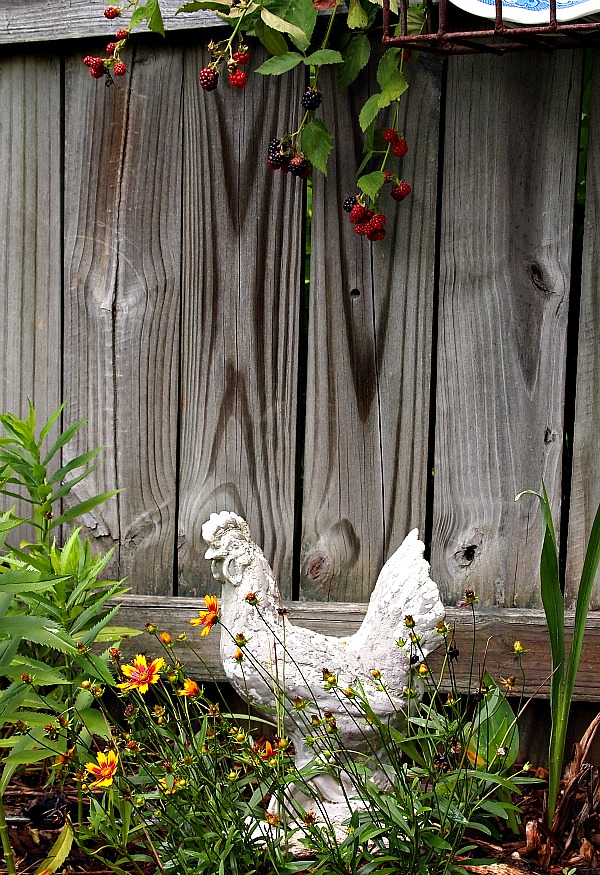 The only chicken I have 🙂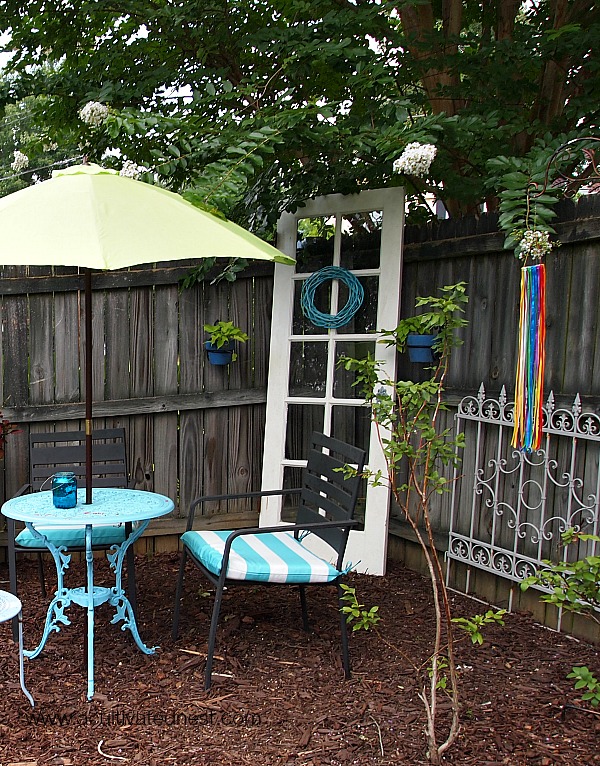 The view is pretty nice from this seating area and it's a great place to take a break from weeding!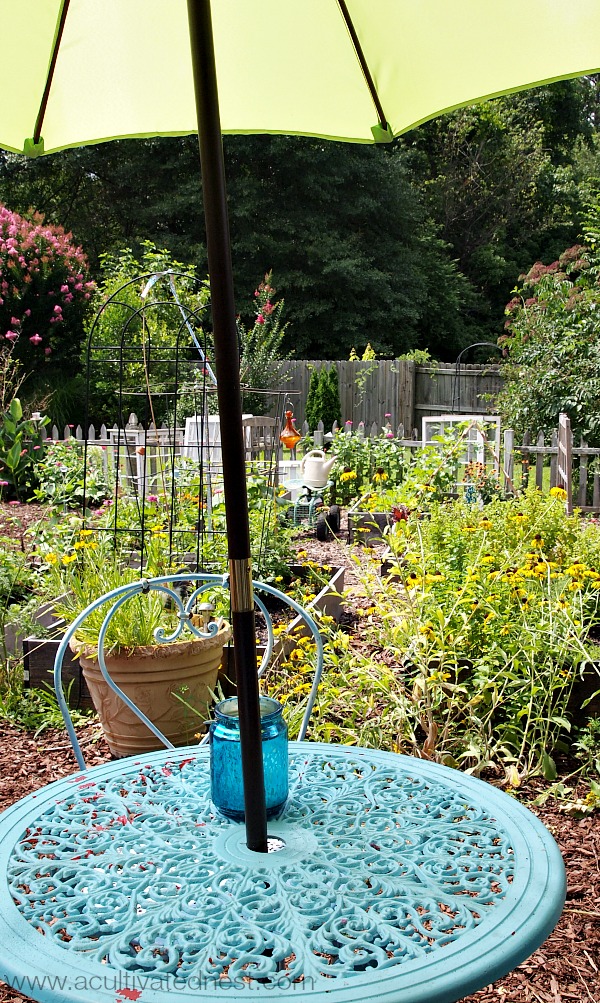 Tour of the garden coming soon!