As some of you may remember, I took the red toile curtains that were in my living room and put them in my office/craft room. At first I had planned on making some curtains out of drop cloths. I hung the drop cloths to see how I would like them and after living with them for a few weeks I decided they just weren't for me.  Whatever I was going to do them, paint them etc was going to take time and I have a lot going on right now and don't need one more unnecessary project. So I bought some red buffalo check tablecloths on ebay and in about 10 minutes I had new red check curtains for my living room!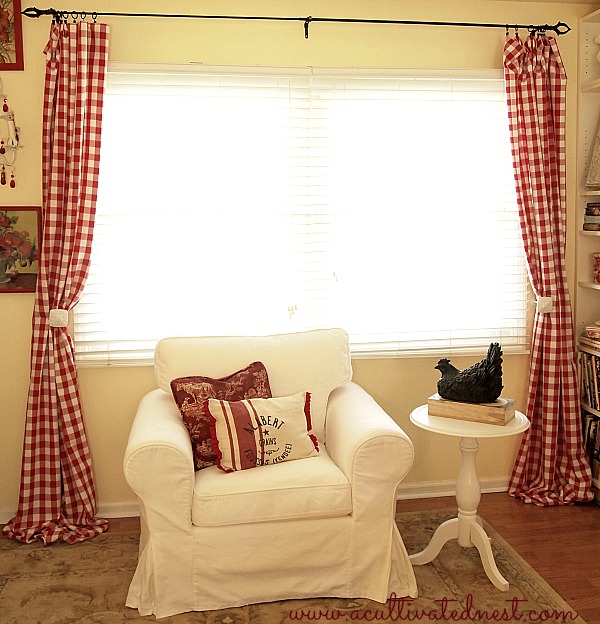 Love, love, love them!! Yes, these cute curtains are tablecloths! These are not the same material as the tablecloths I found at TJMaxx that I used in my dining room. Those are a cotton/poly blend. These I got on ebay and they're 100 poly and I love how they hang! They're so silky!
Disclosure: This post may contain affiliate links to Amazon and/or Etsy, which means that I may earn a small commission from some of the links in this post. Please see our Disclosure Page for more information.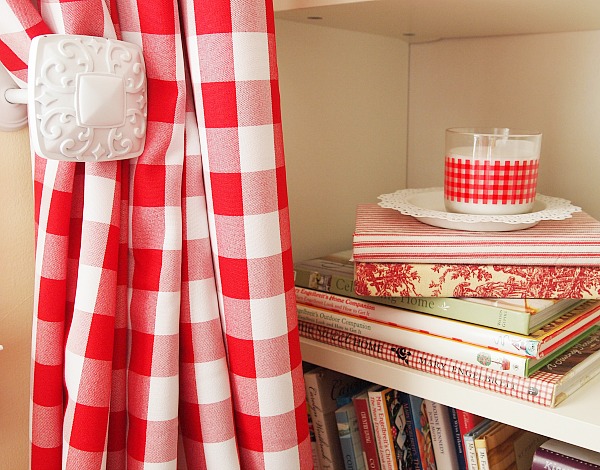 They were $19.99 each with free shipping! So $40 dollars for new curtains that I absolutely love is just amazing!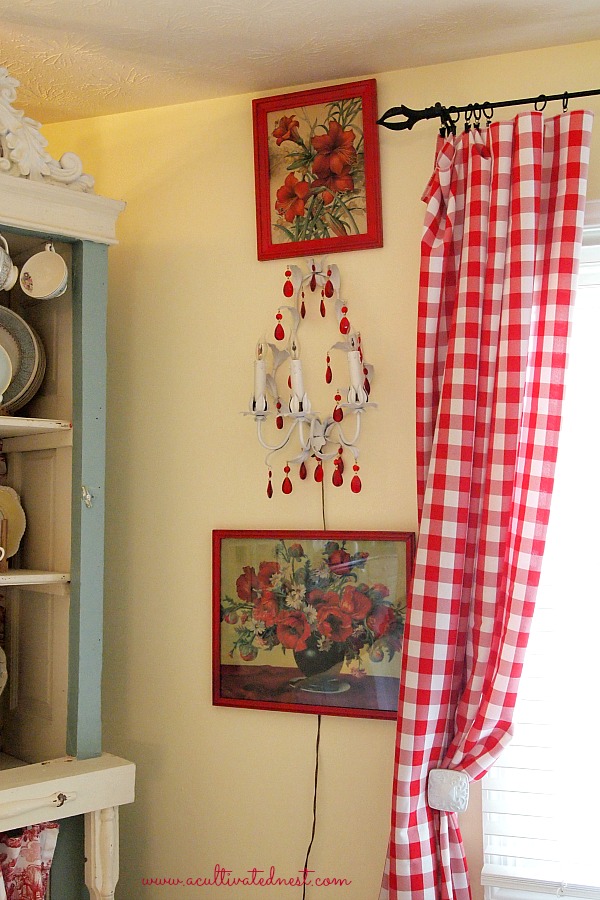 They're already hemmed so all I had to do was hang them  with curtain rod clips from Target. So there was no sewing involved and they went up in 10 minutes!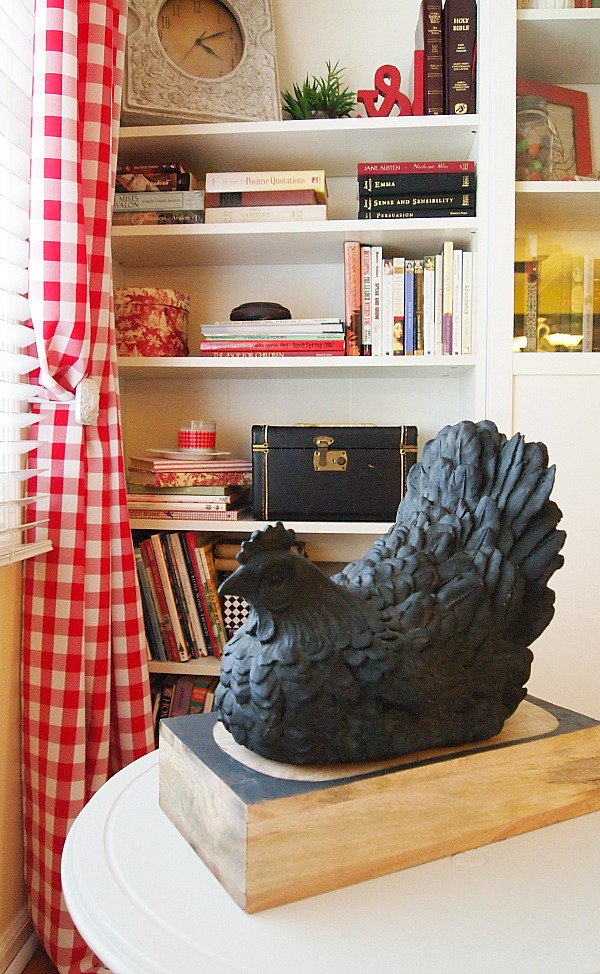 This is definitely an easy and affordable way to get great looking curtains. You can line them if you prefer but I just left mine as is. You can make a rod pocket if you like but clips are so easy.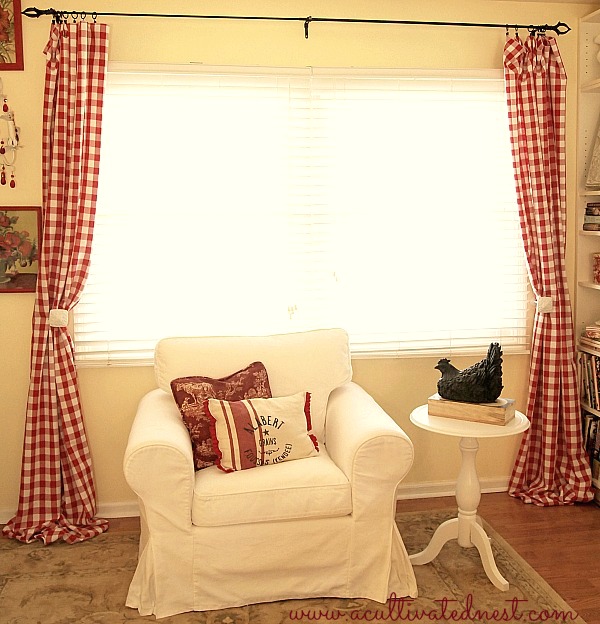 Aren't those curtains just totally me! White furniture with red accents is my favorite look so I don't know why I even try to go with neutrals sometimes! 🙂 I guess I see it so much of it on Pinterest and it looks so pretty in other people's homes.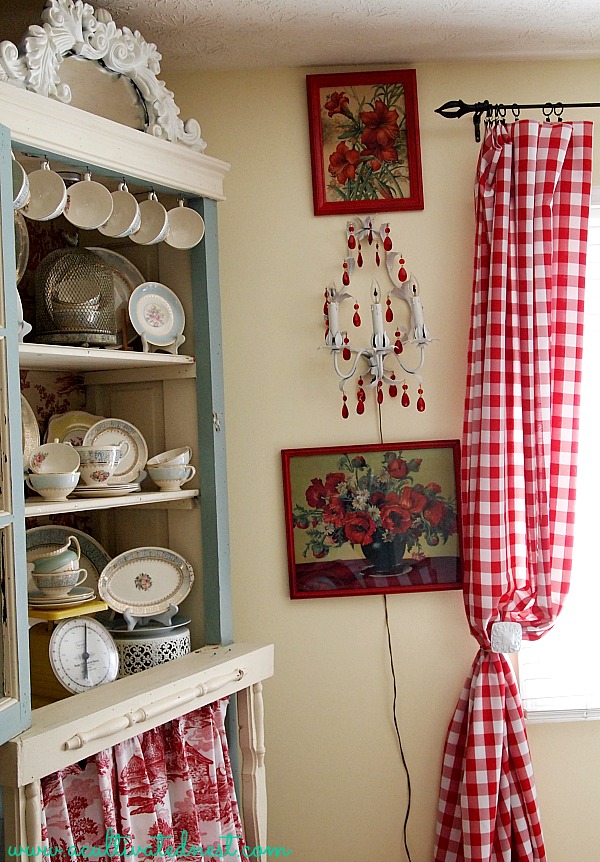 I just gotta have my red!