Since it's officially summer I thought I'd share my foyer decorated for summer! My foyer is teeny so there's not much room for furniture. But a couple of years ago I found a skinny hall tree that I painted red and I just love it! It's one of my favorite thrift store finds. You can see what it looked like before I painted it here.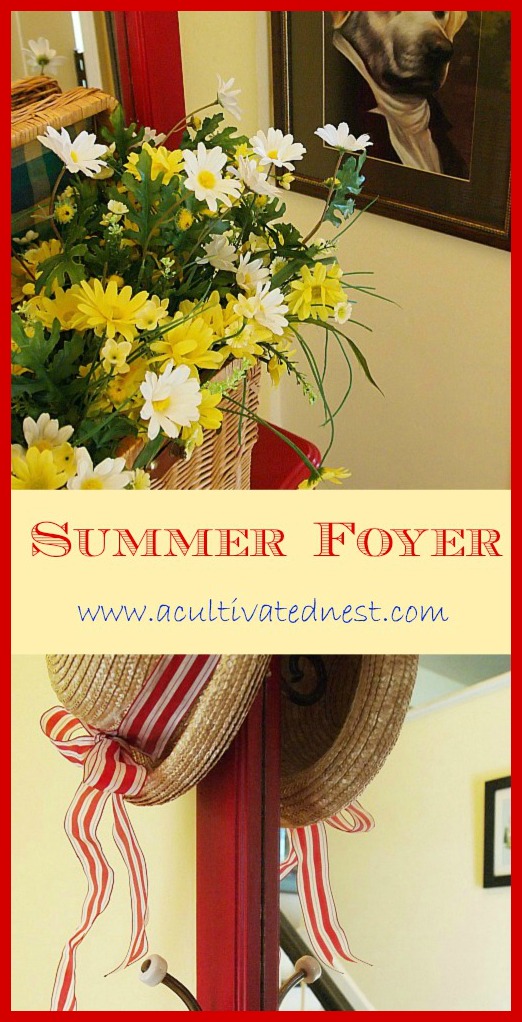 The halltree gives me just enough space to do a little seasonal decorating! One of the things I love is that it already has a mirror inset in it – so it helps to reflect the light and expand the view of my small foyer.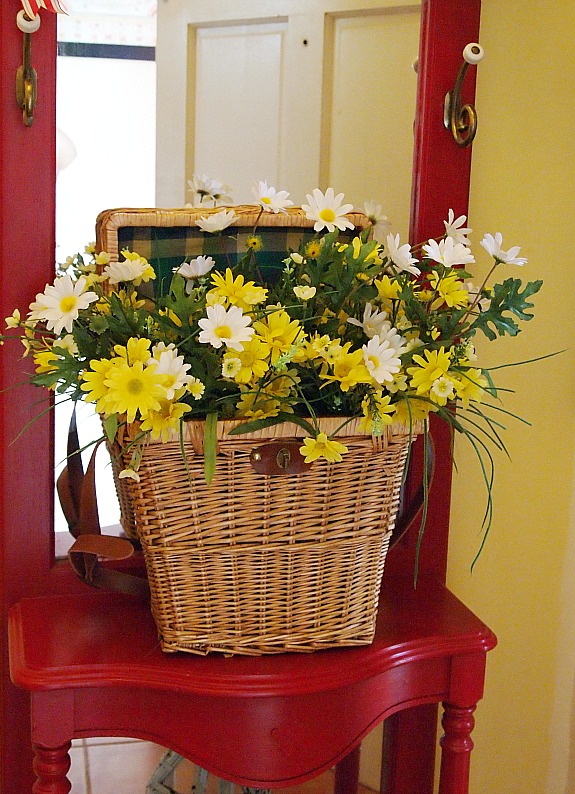 Disclosure: This post may contain affiliate links to Amazon and/or Etsy, which means that I may earn a small commission from some of the links in this post. Please see our Disclosure Page for more information.
I found this basket at Goodwill a few years ago. A reader said it was a fishing basket? The inside is lined with a pretty blue plaid material and it has leather straps.  I like to fill it with faux summery flowers and use it on my halltree  (in fall I'll add a few fall flowers and take out the white daisies and probably put a wreath, bunting or something on it instead of the hats).  It's an easy and pretty way to decorate this spot in my home.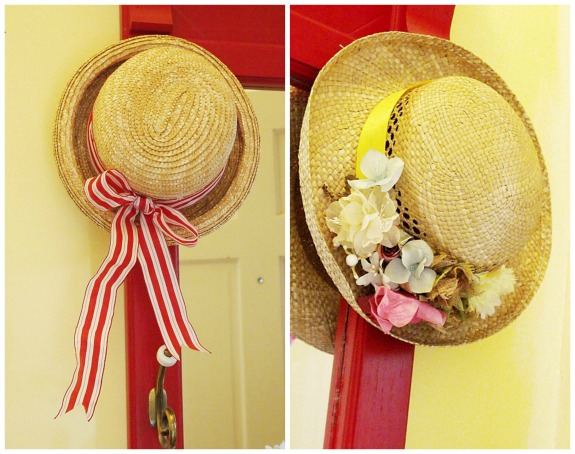 I always knew I would hang summer hats off the hooks that are on my halltree. I found these straw hats at the thrift store and embellished them with ribbons, flowers and bits of this and that.  I have two more empty hooks and I'd love to get an Edwardian or Victorian summer hat to hang!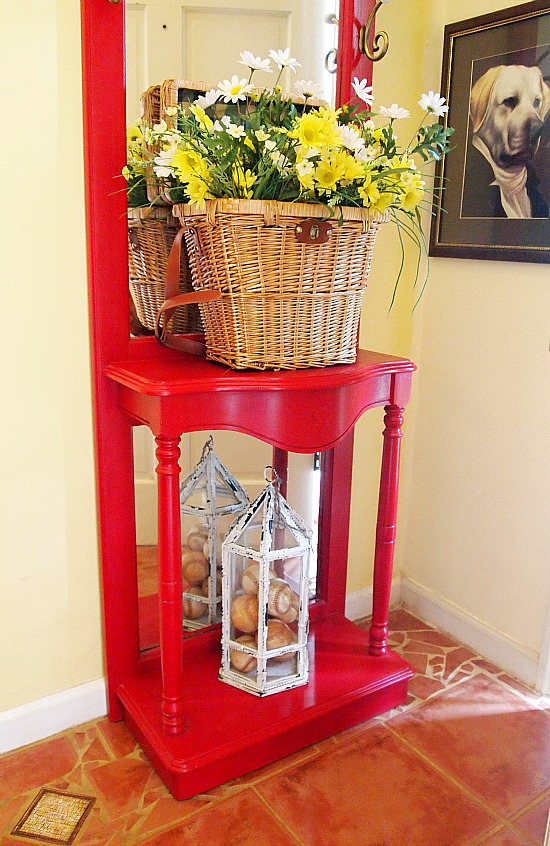 On the bottom is a little area to put something. This year I put a lantern filled with baseballs.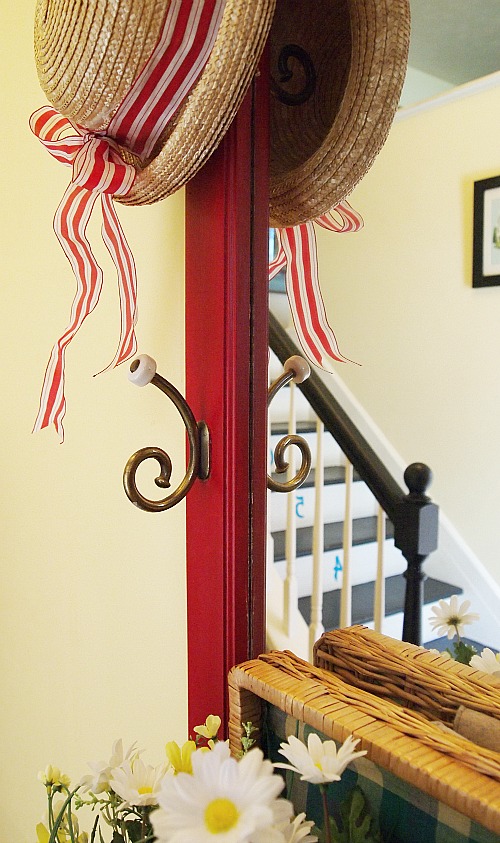 So that's what I did in my foyer to give it a welcoming summery look!
I wish I had a big foyer but my feeling has always been to make the most of what I've got. So even if it's a small space – I try to make it as pretty as I can!