There's no better way to take care of your skin than with all-natural beauty products! That's why I love to make my own beauty supplies. They're safe, healthy, and inexpensive! If you want to give your face a good clean, you should make your own face mask. One of my favorites is this DIY Matcha Tea Face Mask!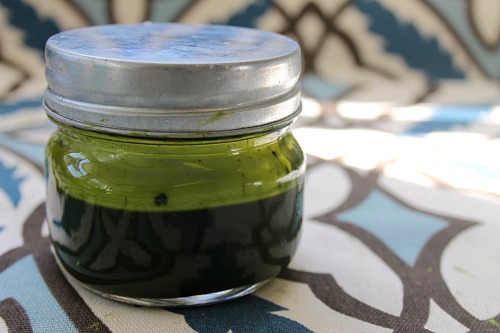 Disclosure: This post may contain affiliate links to Amazon and/or Etsy, which means that I may earn a small commission from some of the links in this post. Please see our Disclosure Page for more information.
Lemongrass & frankincense essential oils are two of the very best you can use on your skin. They help to remove any puffiness, and get rid of acne, sunspots or blemishes. Both are anti-aging oils & are very effective. Using them in this all-natural face mask in addition to the Matcha tea is a powerful combination! Matcha tea is known for its high antioxidant level and it's a great source of chlorophyll, polyphenols, and it even helps with mental clarity and focus! Even the base of this mask, organic coconut oil, is fantastic for your skin, so whip some of this up and enjoy!
Matcha Tea Face Mask
Yields one mask. Just multiply it if you're making it up ahead of time. I made 4 masks worth, and that is what is shown in the photos.
You will need:
Small glass jar for storage
1 tsp. coconut oil
2 tsp. Matcha tea
2 drops lemongrass essential oil
2 drops frankincense essential oil
Water, if needed
Whisk
Optional- mixing bowl and scraper
Directions: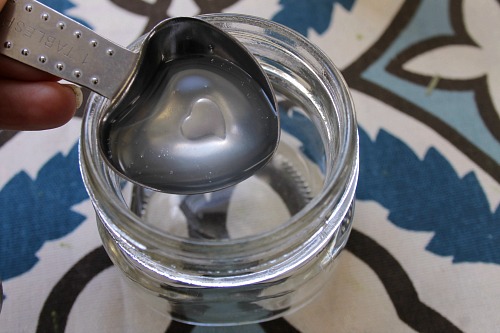 1. Loosen up your coconut oil in the microwave for 15-20 seconds if it is fairly solid. Then measure out the amount needed into your jar. If you prefer (especially if you're making a big batch) you could mix the ingredients in a mixing bowl instead, then scrape everything into your jar at the end.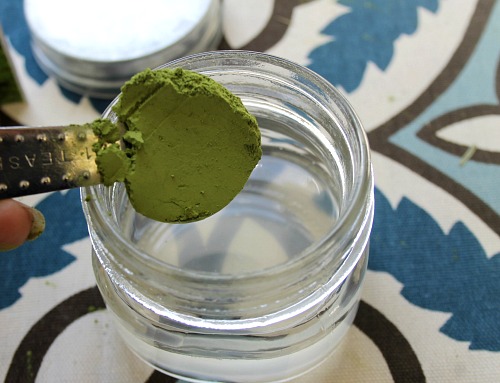 2. Next, add in the Matcha tea and whisk it and the coconut oil together really well, making sure to get the clumps out of both the tea and the oil. It will be slightly runny, but after a little time, the coconut oil will thicken back up and be perfect for the mask consistency.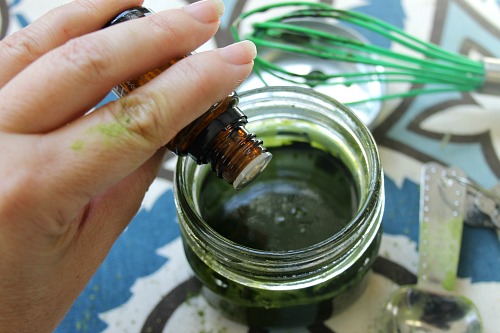 3. Add in your essential oils and whisk again.
4. If you feel like the consistency is too thick, just add a little bit of water to thin it out. Let the mask sit a little while for the coconut oil to firm up a bit, then enjoy!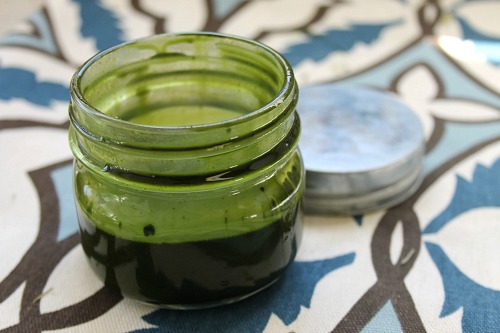 If you like, you could add a cute label to your jar. A ribbon might be a nice touch too, especially if you're giving this Matcha tea face mask as a gift.
To use: Rub your homemade face mask all over your face and let it sit for 15 to 20 minutes before rinsing it off. It will leave your skin feeling very soft and moisturized!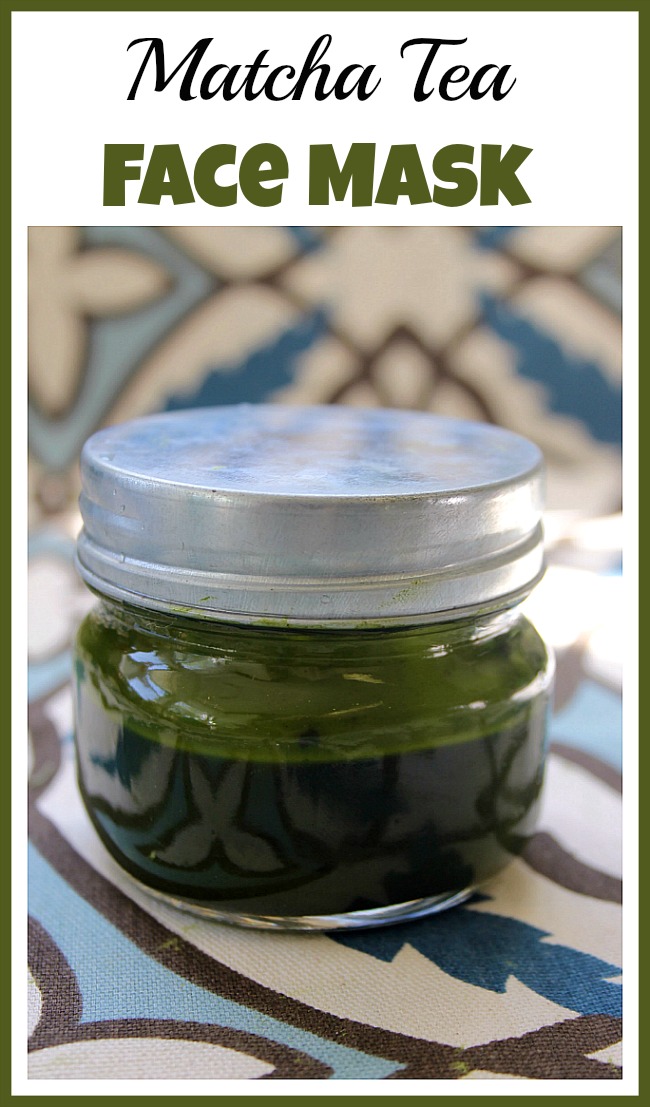 This post contains affiliate links to Amazon. Please see our Disclosure Page for more information.
You may also be interested in: