If you check in with my Facebook page you know that I've been working on some new curtains and other small changes in my kitchen. So….Team Rick rack and Team Pom Pom want to know which I chose for my yellow gingham kitchen curtains…red pom poms or red rick  rack? …………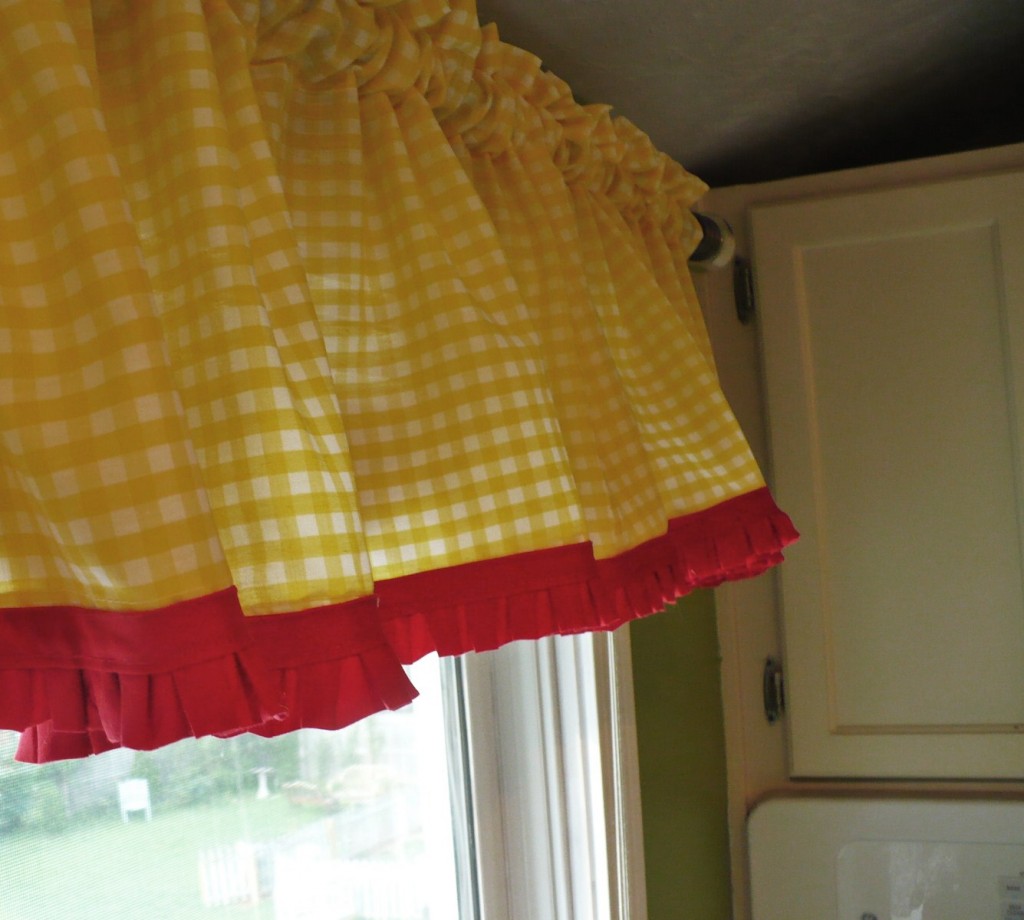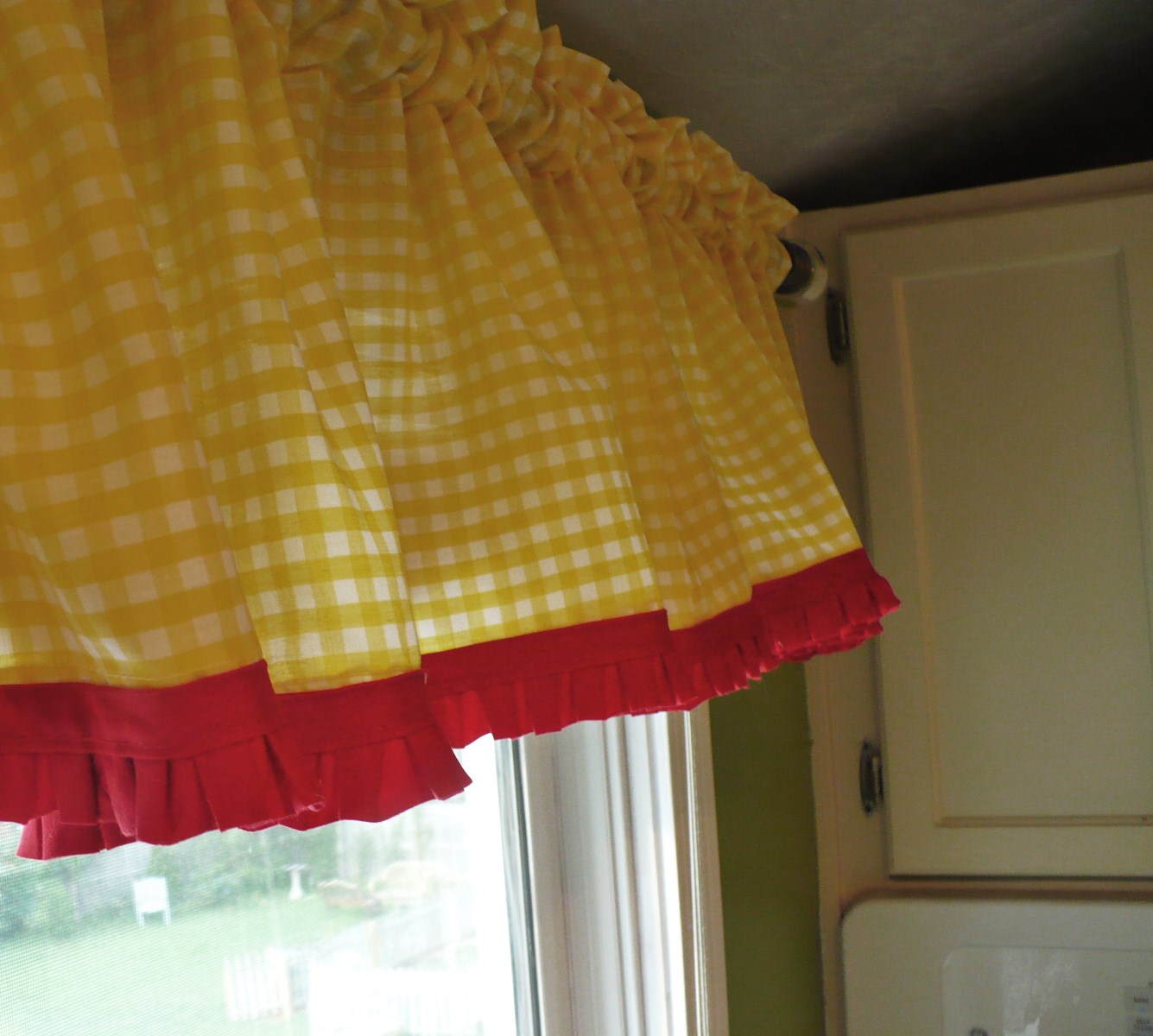 Neither!
I wasgoing to go with the pom pom fringe but didn't have enough of it. Then, looking through all my trims,  I found that I had this little pleated one in white and red and I thought it looked cute with my curtains and I had just enough. So red pleated trim was the winner!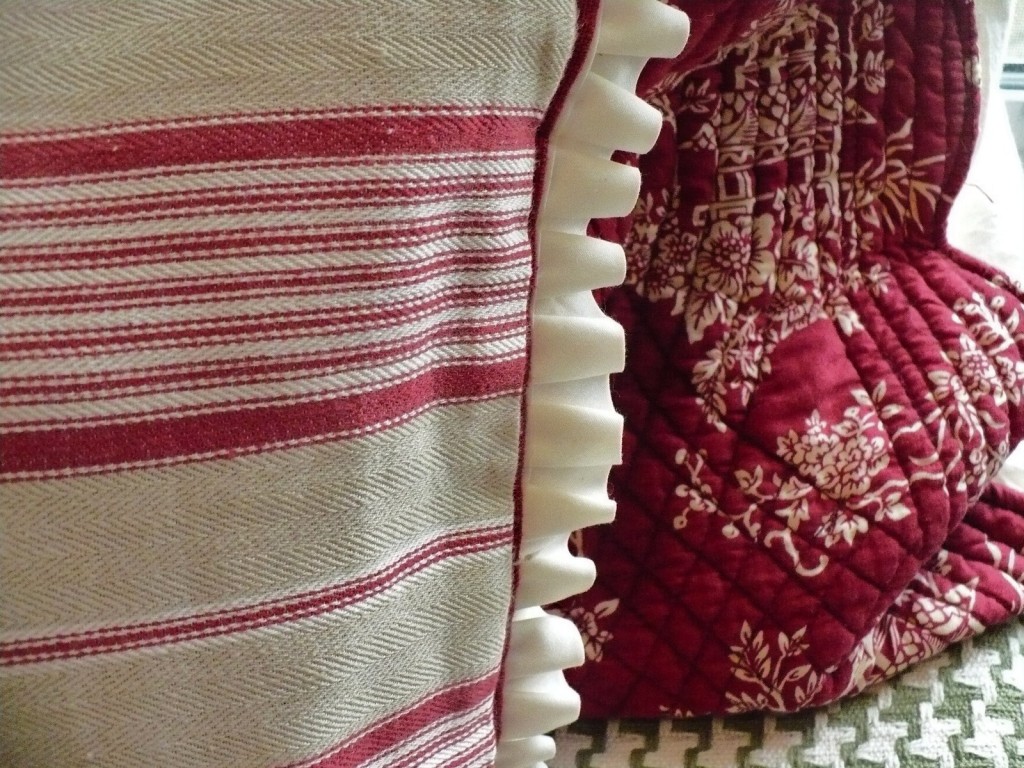 I used the white pleated trim on this pillow I made.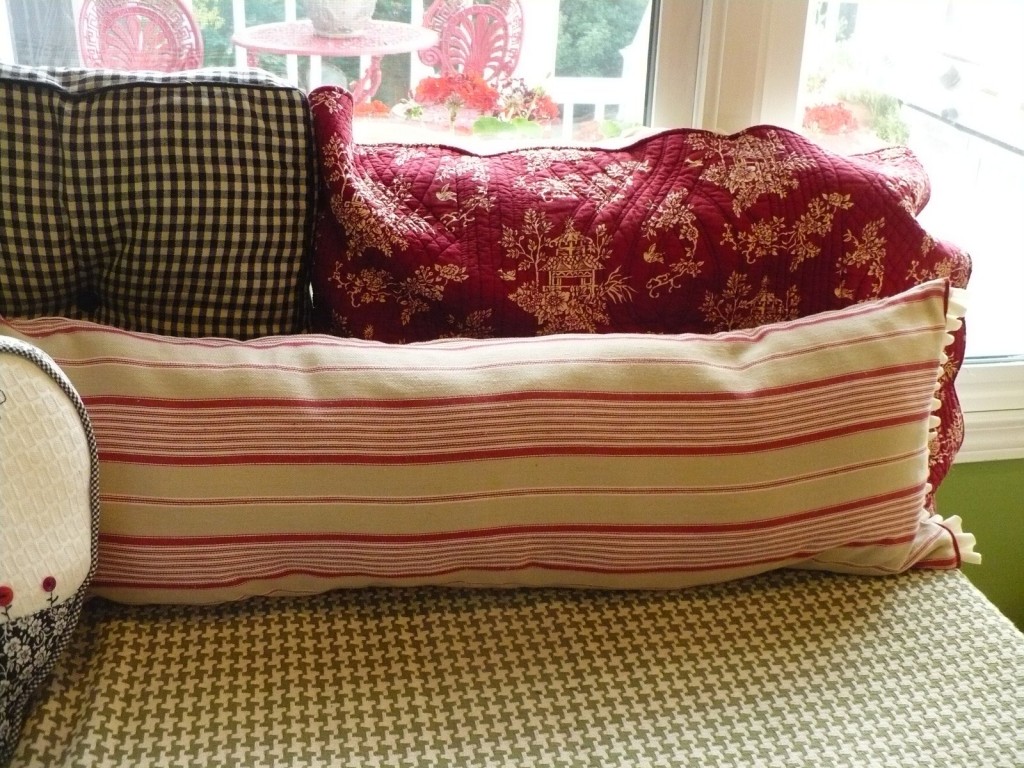 It's made out of a table runner. It was very easy to make.  Really! It was basically just folding it in half stitching up the sides, stuffing it (which I used the insides of an old bed pillow that was too flat to sleep on) and then hand stitch it closed.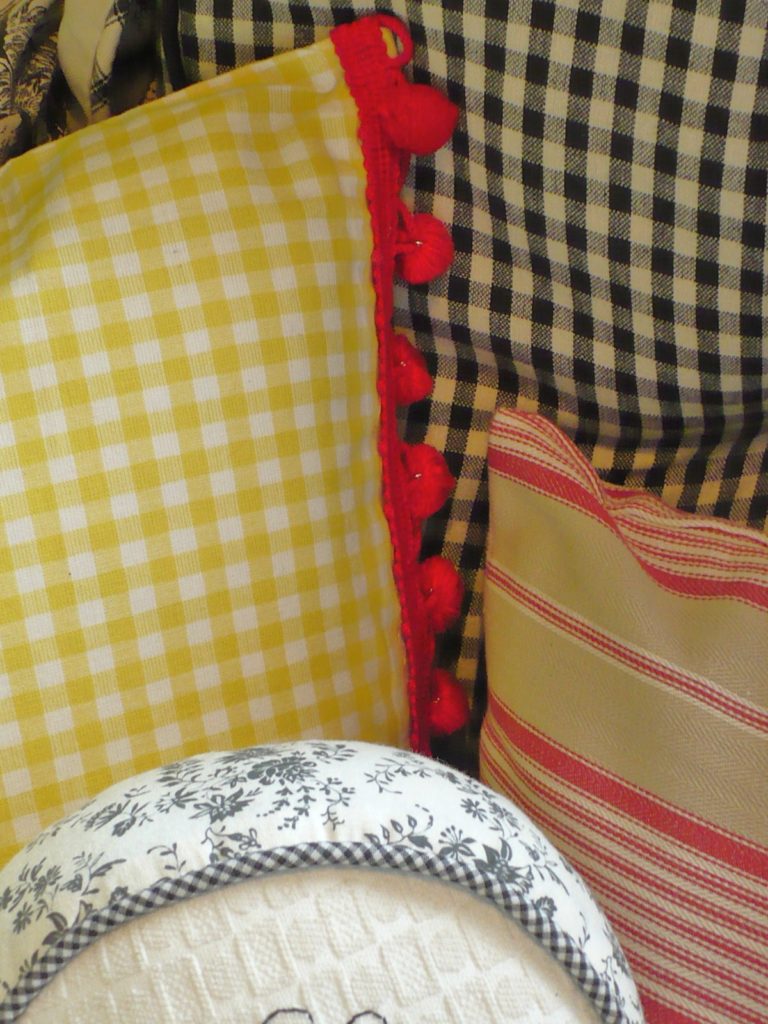 I did use the red pom pom fringe… on a yellow gingham pillow. The very cute heart pillow below is from Kathy @ Kathy's Cottage.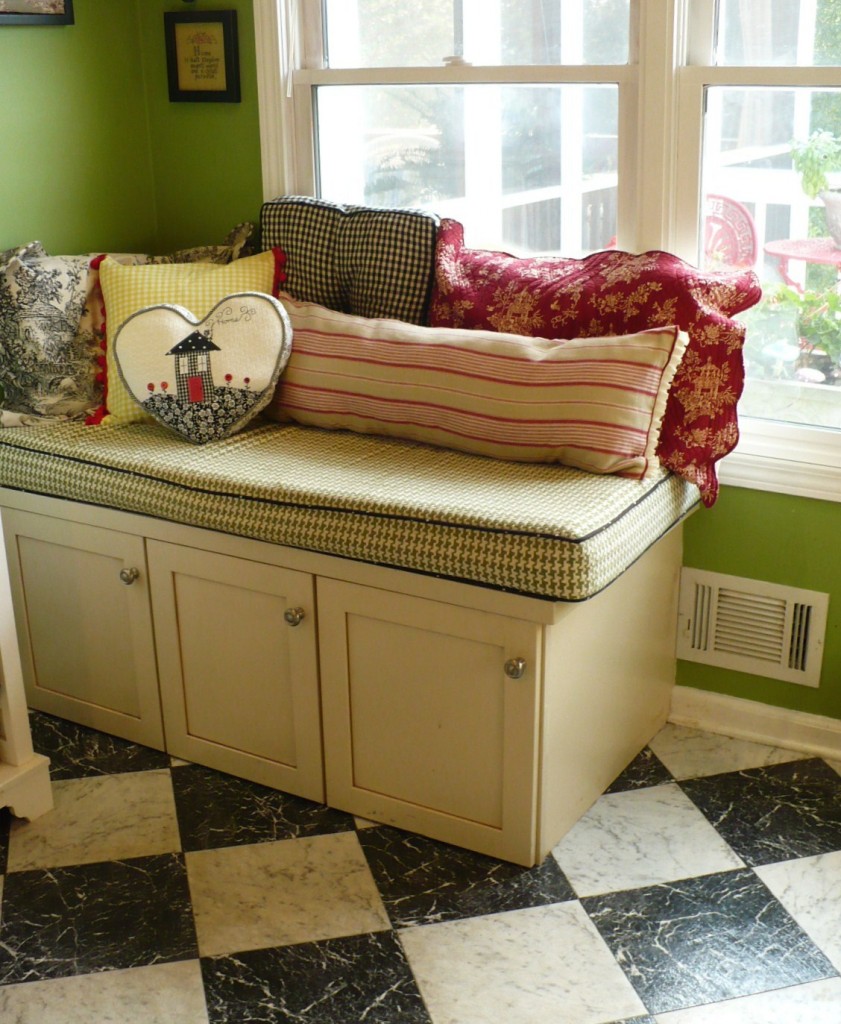 I'm going to make a few more pillows (I have soooo much fabric and vintage tablecloths to use). For these warmer months I'd like all the pillows to be bright and cheery!
I also changed out my black transferware plate that's normally in that holder for one of my rooster plates from the Country Living Collection.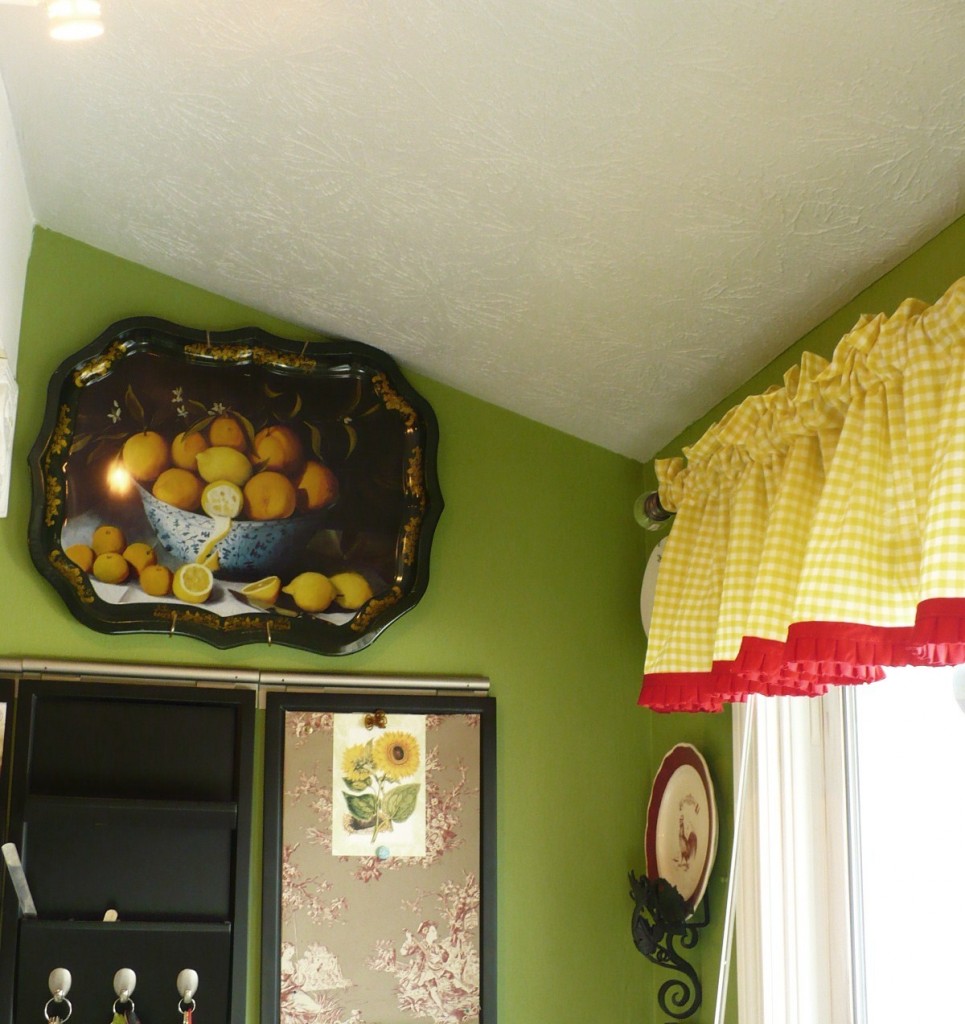 I think the yellow gingham curtains look good with my tray featuring lemons. I have to look through my wallpaper & scrapbook paper to see if I have something more summery to use on my bulletin board.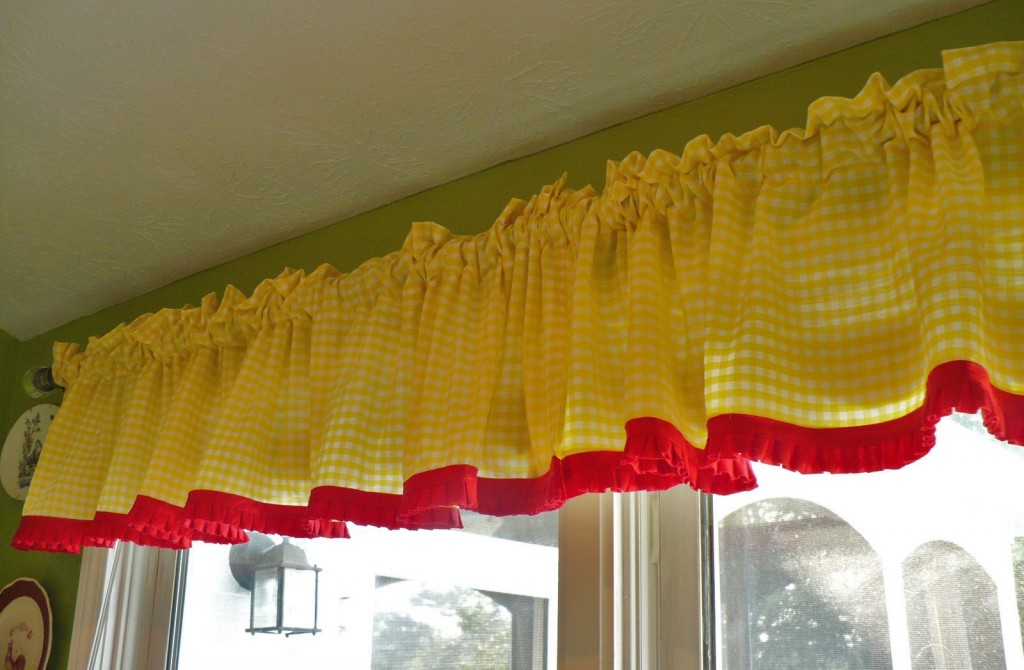 I just love my new summery curtains! They really make me smile when I walk into the kitchen and they let in so much more light than my old ones which were lined. So it's  much brighter in the kitchen now and I love that! One of my goals is to become much more comfortable with my sewing machine this summer. This was a good warm-up for tackling that slipcover I'm working on!
Do you sew? Any tips you want to pass along to a beginner – what do you wish someone had told you when you were just learning?
I'd love to know!