Homemade Lavender Sugar Scrub Bars.
Raise your hand if you are in love with the smell of lavender! I know I am, and it's easily one of my favorite scents ever. Combining my love for lavender with my desire to save money and crafting, and it's the perfect storm of amazingness! These Easy Lavender Almond Sugar Scrub Bars are impressive!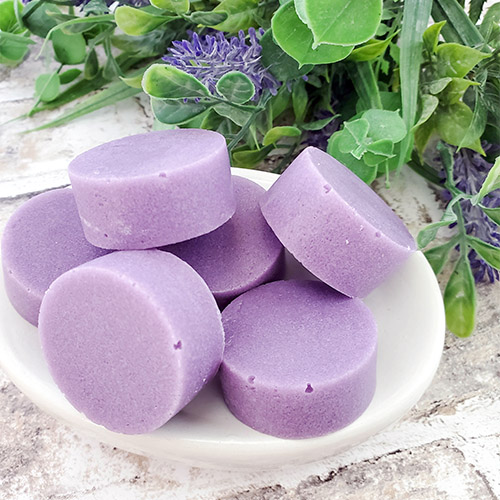 Disclosure: This post may contain affiliate links to Amazon and/or Etsy, which means that I may earn a small commission from some of the links in this post. Please see our Disclosure Page for more information.
I love that with a few supplies and a little bit of time you can make homemade scrub bars! They smell phenomenal and leave your skin feeling silky smooth. Plus, if you are looking for a fun gift for a friend, neighbor, or teacher this is what you need.
Easy Lavender Almond Sugar Scrub Bars
In addition to being a fun project and smelling lovely, these scrub bars are actually beneficial to your skin. Take a peek at these reasons why you should make them:
Soothes Skin – Whether you suffer from eczema or just have a patch of dry skin, the combination of lavender essential oil and almond oil will help. It helps cleanse the skin and reduces irritation.
Speeds Healing – In some cases, using lavender essential oil and almond oil will help speed up the healing process for wounds.
Wrinkles – Because lavender is loaded with antioxidants, it's helpful in reducing the appearance of wrinkles. It's not the cure-all, but it can make them less noticeable.
Materials
2 cubes (1"x1") melt and pour soap base
½ cup sugar
2 Tbsp sweet almond oil
10 drops lavender essential oil
10 drops almond essential oil
½ tsp Golden Purple mica powder
Cylinder silicone mold
Large microwave-safe measuring cup with spout
Wooden craft stick for stirring
Directions
1. Heat the soap base in the microwave for 30 seconds. Stir well.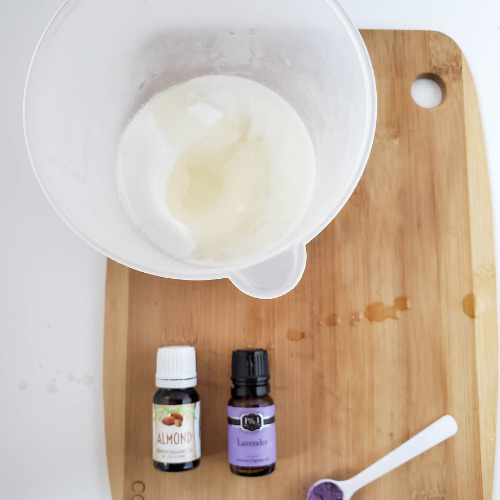 2. Add the sugar, sweet almond oil, and mica powder. Stir well.
3. If the mixture has started to get thick, heat for an additional 10-15 seconds.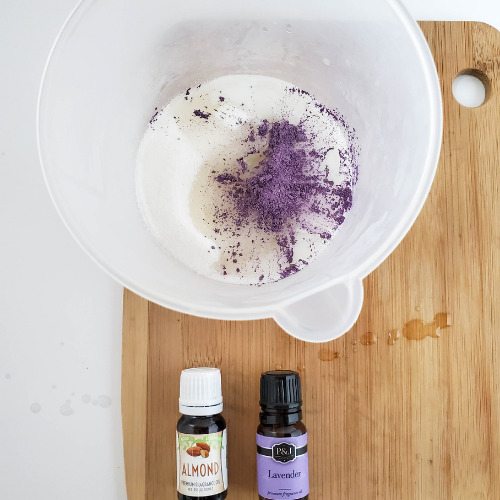 4. Add the lavender and almond essential oils, and stir well.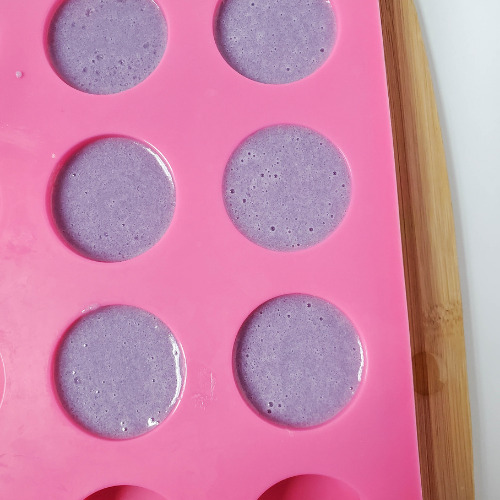 5. Pour into soap mold.
6. Allow bars to set for about 30 minutes to completely harden.
7. Store in an airtight container, gift, and enjoy!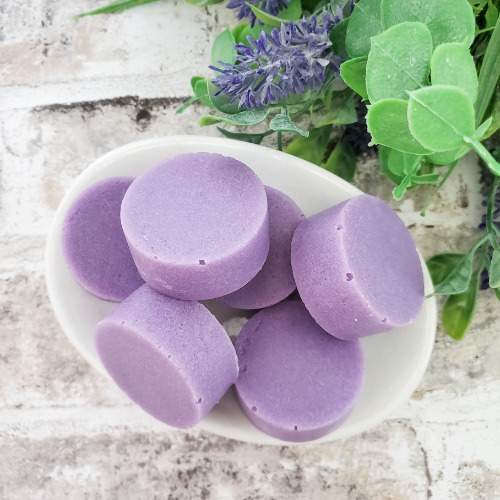 Will you be making the sugar scrub bars as gifts or keeping them?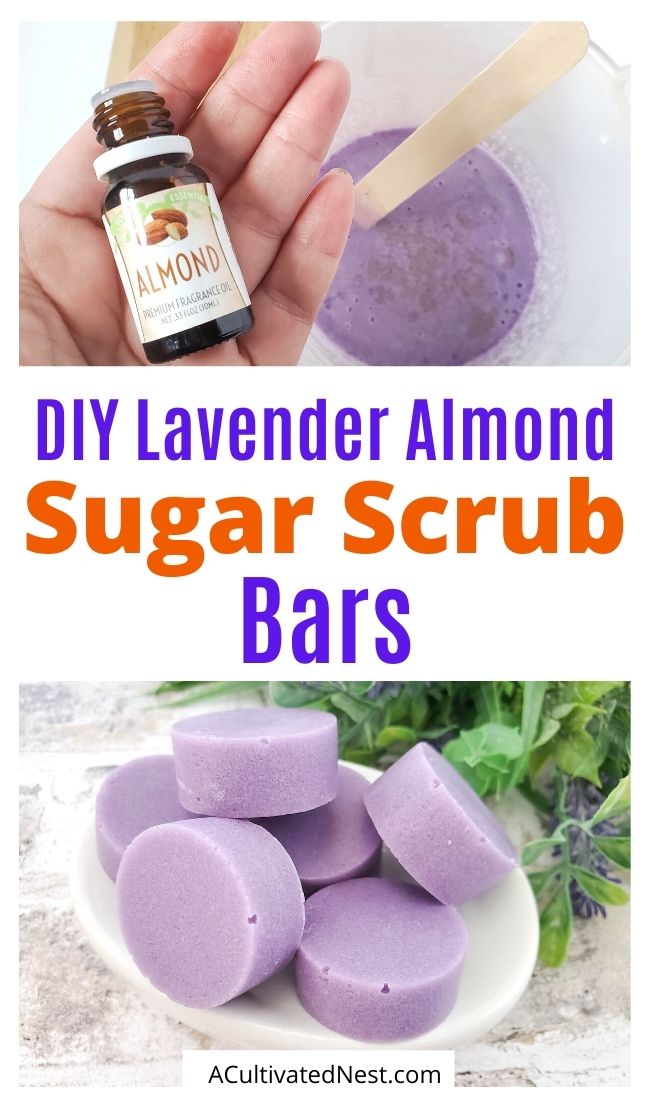 You might also be interested in: DIY Pineapple Sugar Scrub Bars