Instant Pot Homemade Desserts For Any Occasion.
You don't really need an excuse for making dessert, but if you are looking for one, I have great news! I have 20 reasons for you to head into the kitchen to get busy whipping up some incredible desserts. We always love desserts more than anything because they taste so darn good. So, take a look at these 20 Instant Pot Dessert Recipes to get yourself in the mood for something decadent and delicious!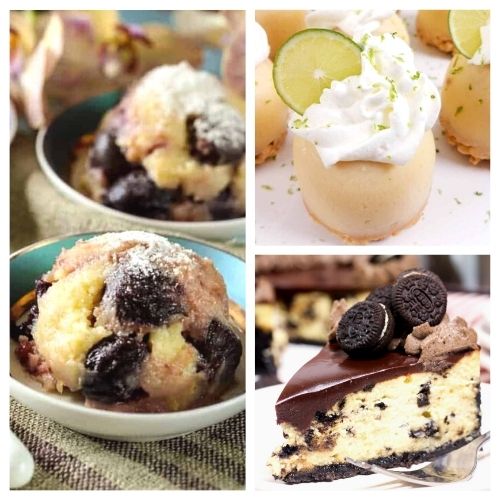 Disclosure: This post may contain affiliate links to Amazon and/or Etsy, which means that I may earn a small commission from some of the links in this post. Please see our Disclosure Page for more information.
Whether you are in the mood for insanely good chocolate or you are more of a fruity dessert lover, you will find something here. I have looked all over the internet to bring you the very best desserts that can be made in your beloved pressure cooker. Who knew the Instant Pot could be so versatile?
20 Instant Pot Dessert Recipes
If you haven't made desserts in your pressure cooker before, you are in for a real treat…pun intended! I wanted to share a few tips to help guide you.
Just like with other recipes, you need to consider the time it takes for your instant pot to come to pressure. Most dessert recipes only require a few minutes to cook, but the pressure-time takes a bit.
Most cheesecakes will need to be refrigerated overnight before digging in. So, you'll need to plan ahead to ensure your cheesecake is the perfect texture.
You will need to use a few different accessories depending on what you are making. A few ideas to consider buying are a springform pan, bundt pan, and egg molds. You'll need them to fit your device, so check the measurements before ordering.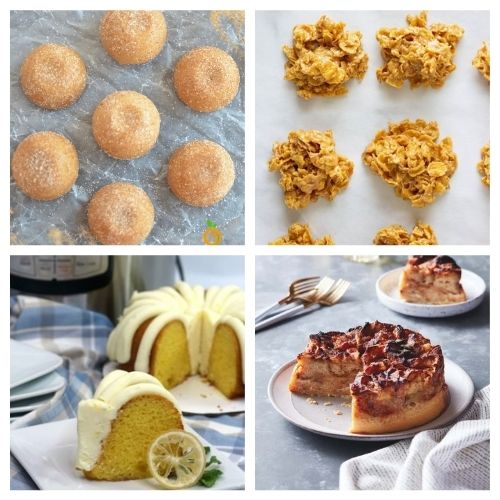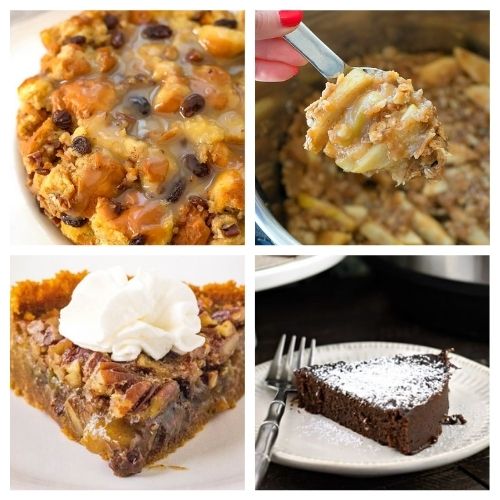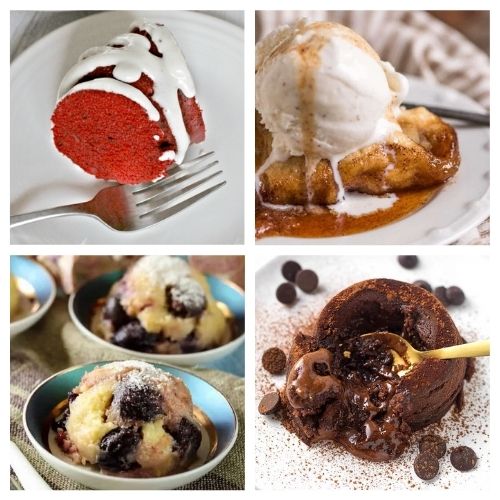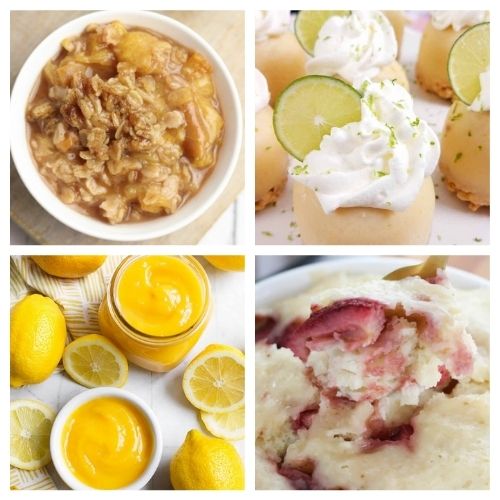 Do you prefer chocolatey desserts or fruity?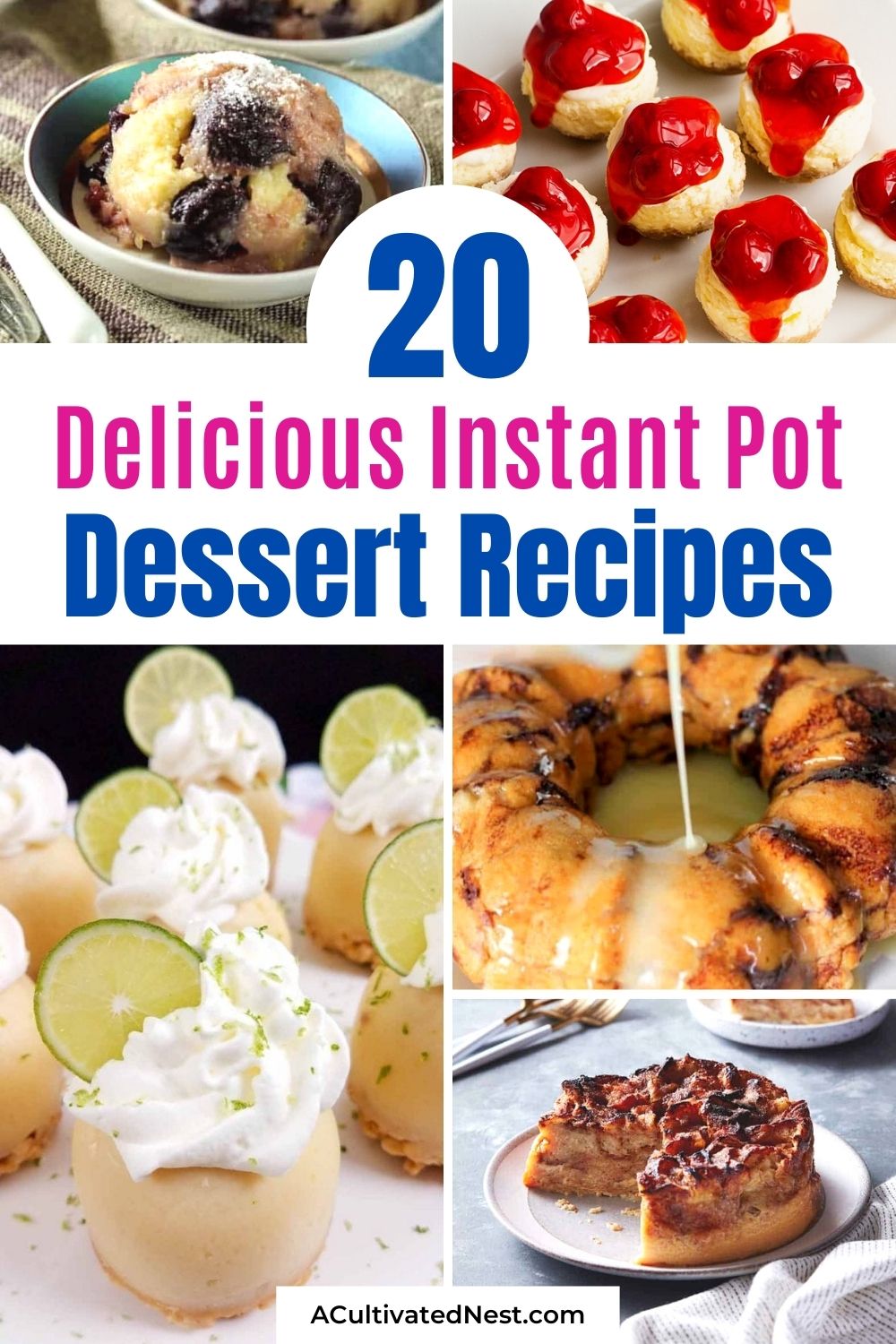 You might also be interested in: 10 Yummy Instant Pot Recipes You Have to Try