Hey, everyone! One of the things I said I was unhappy with in my kitchen was the amount of storage I have. I need more storage or maybe less things! I'm working on the less things part… but in the mean time I decided to add bit more storage.  We had decided a few months ago on a storage system from Ikea and went there today to pick it up. Ugh! What a zoo! We went early but it was like being there on a Saturday afternoon. We were totally exhausted by the time we left!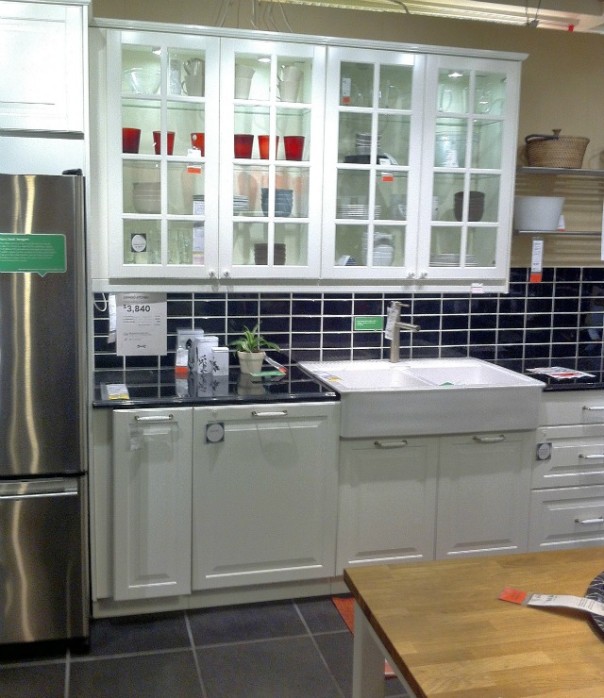 I want to share some photos I took on my phone of the kitchens at Ikea and all the cool organizing storage systems they have. My daughter and I were oohing and ahhing over all the kitchens!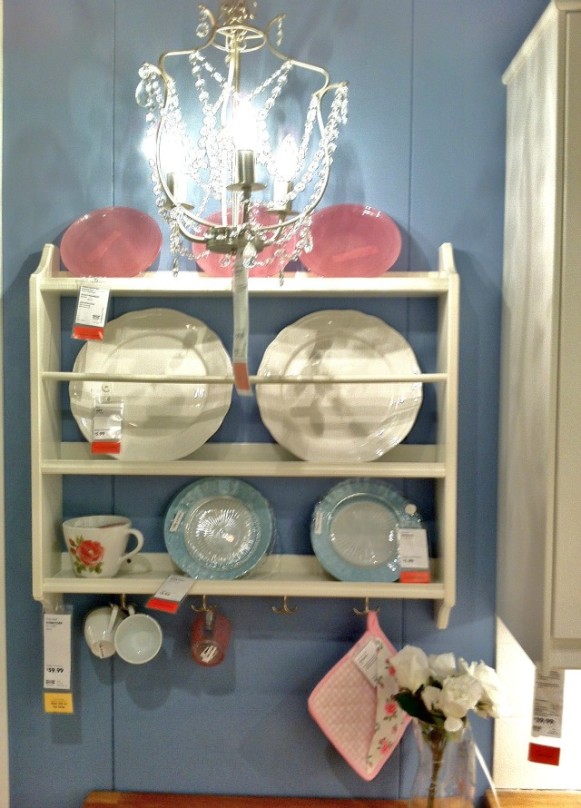 If I had to do it over again, I would go with an Ikea kitchen.  They are really affordable, look good, and the quality seems to be good based on all the bloggers and designers I've seen use them.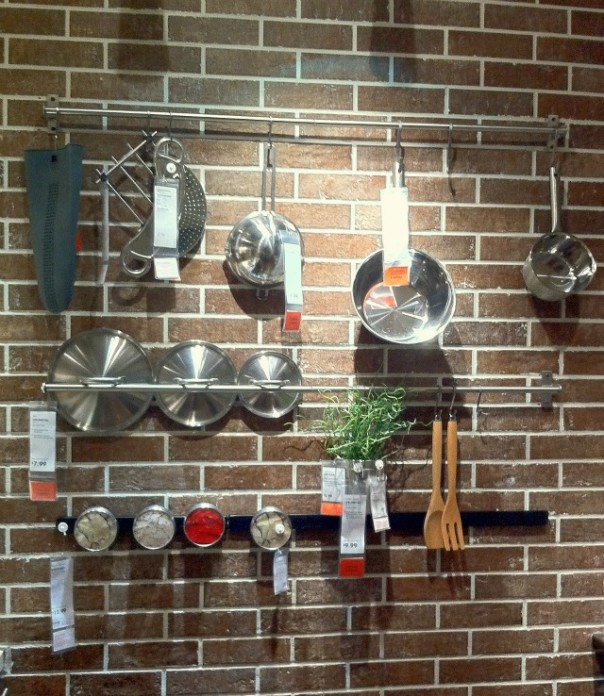 Their rails that you can hang all kinds of things off of and their magnetic strips are really popular.
I love all the deep organized drawers they have!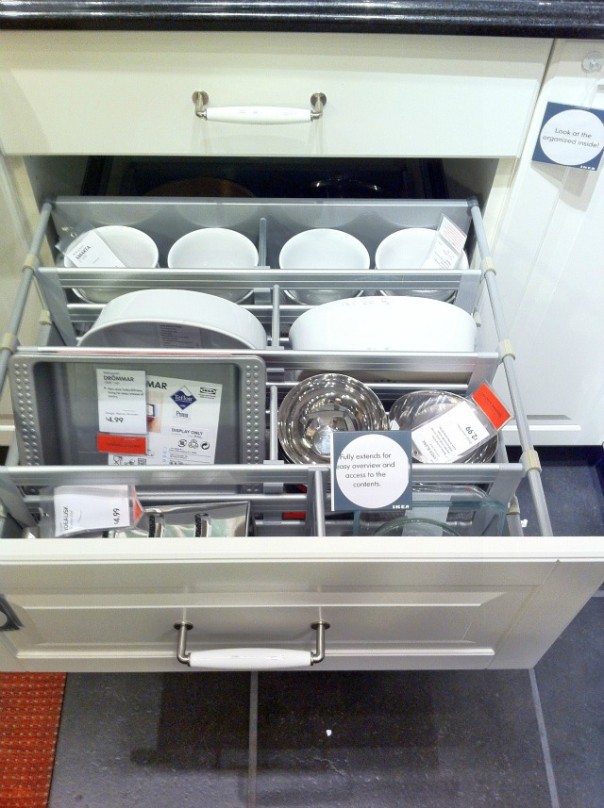 It seems to me that it would be so much easier to get pots and pans, baking dishes etc out of a drawer than from under a cabinet.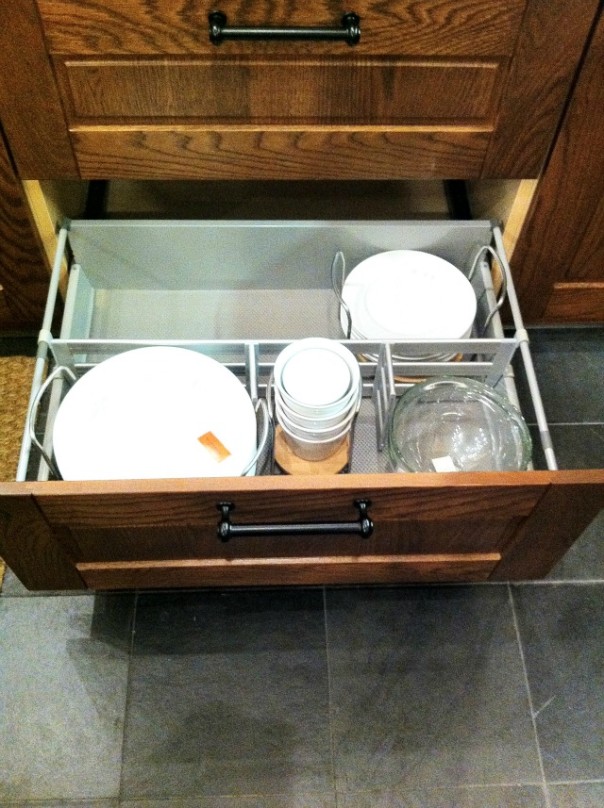 I'm obsessed with spice storage!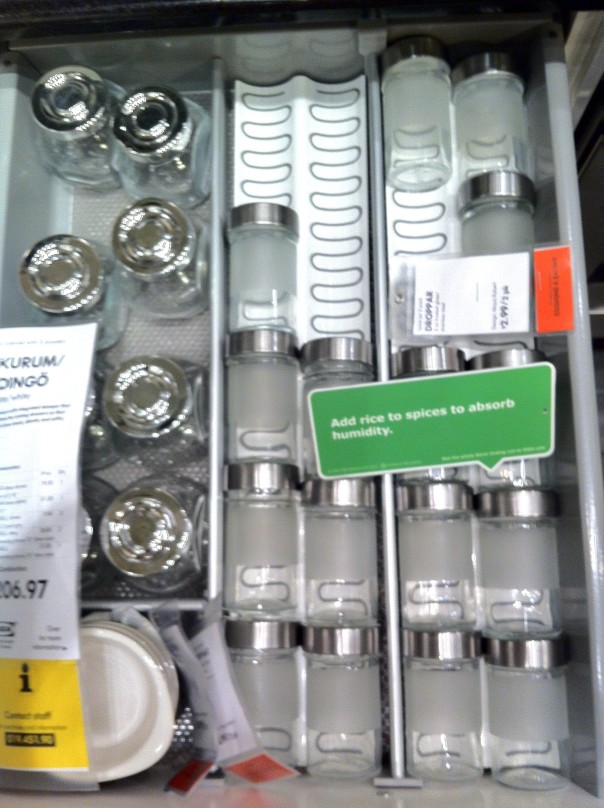 This seems like a very handy way to store your spices.
Here are a few more Ikea kitchen pictures.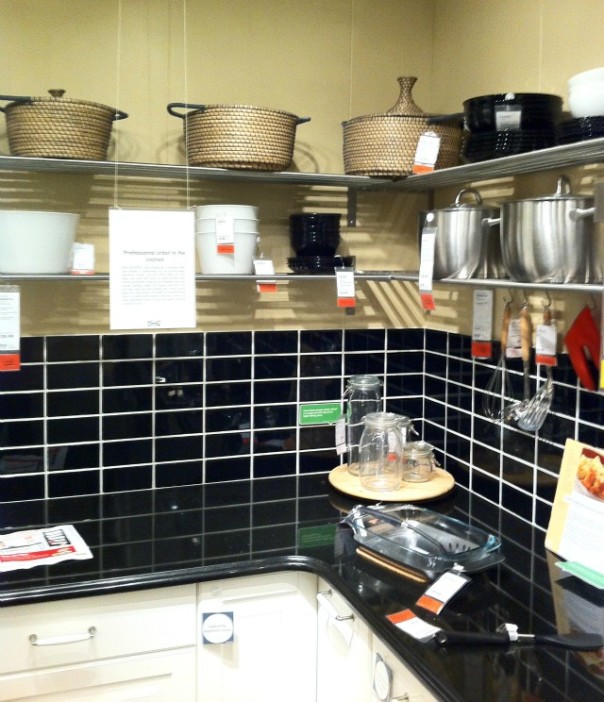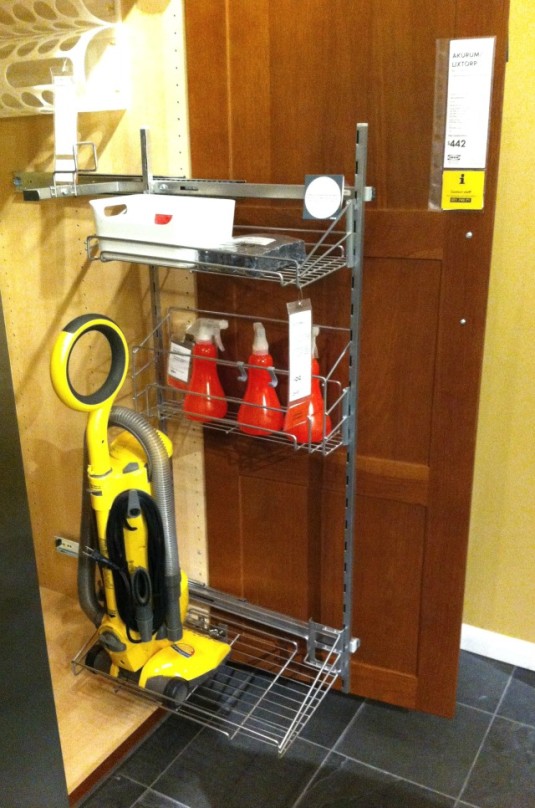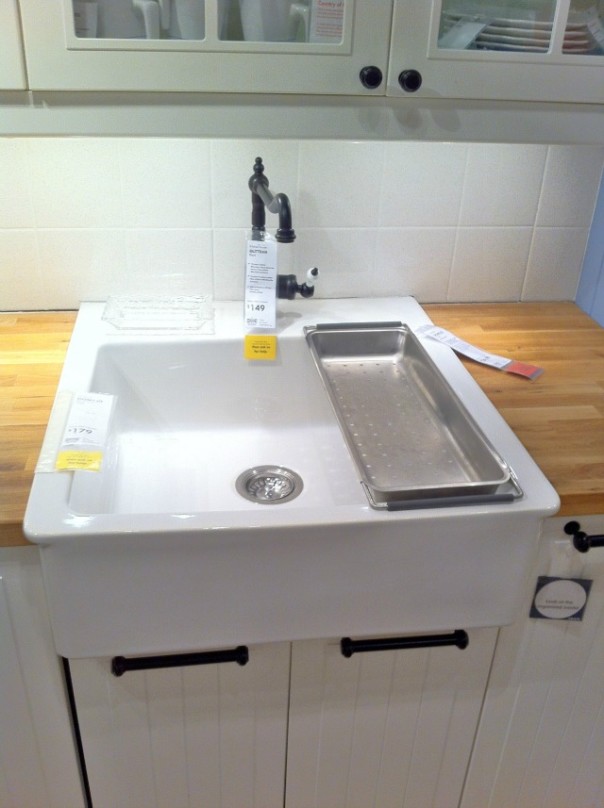 I'll show you what I got next week since my husband and daughter are going to put it all together this weekend.
I pick it out they put it together – good system don't ya think 🙂
Don't forget to enter the giveway that ends tonight. Go to this post . Newsletter subscribers will have to come to the blog and leave a comment if you want to be entered.