I am often reaching for products to freshen up the air in my home, but many candles, air fresheners, and other products contain some pretty toxic ingredients. I have been trying to cut all that out of our lives for awhile now (candles are hard to give up) and I am always experimenting, looking for ways to substitute with more natural products. Generally it is my essential oils that come to the rescue in everything from burn salve to produce wash. This "recipe" is no exception! The essential oils in it are used to add a deodorizing and fresh scent to the room when mixed with just a couple other safe, natural products. Since summer is in the air I wanted to create something fun and seasonal to use- thus these Homemade Mojito Gel Air Fresheners were born!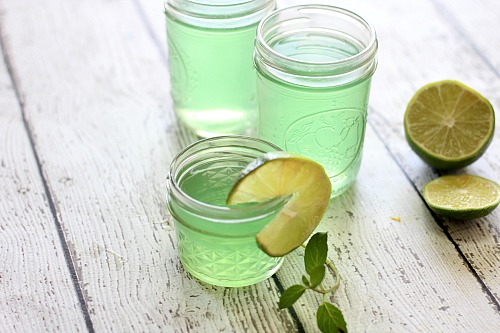 Disclosure: This post may contain affiliate links to Amazon and/or Etsy, which means that I may earn a small commission from some of the links in this post. Please see our Disclosure Page for more information.
While I chose to make my homemade gel air fresheners mojito scented, you could make yours smell however you want! Mix different essential oils for different scents, or use just one essential oil for a single scent (lavender might be nice!). Then use whatever food colors you like to tint your air fresheners the "appropriate" color for their scent, or just make them your favorite color! These would also make wonderful DIY housewarming gifts!
Homemade Mojito Gel Air Fresheners
Ingredients
4 packets gelatin
Green food coloring– optional
2 cups water, distilled
2 tablespoons salt
Lime essential oil
Mint essential oil
You will also need
3 mini Mason jars (4 oz.)
Container with a pour spout
Saucepan
Whisk
Directions
1. Cut open the gelatin packets and set aside, ready to use.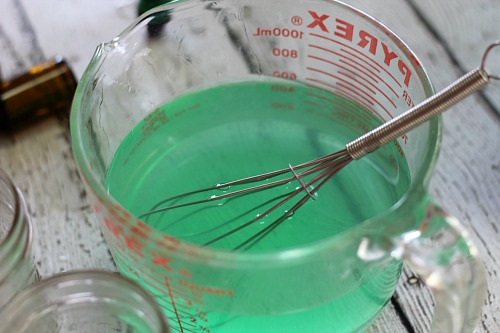 2. Add 1-3 drops food coloring to a container with pour spout. To get this light green I added just 1 drop of coloring.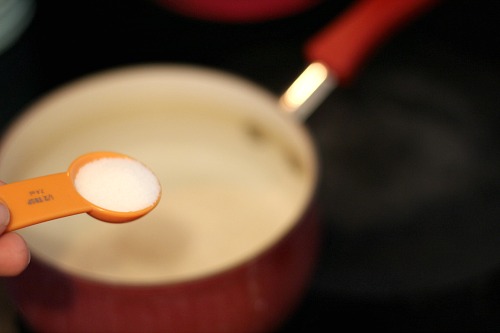 3. Heat water and salt over medium high heat in a saucepan until boiling.
4. Remove from heat and add water/salt mixture to the food coloring container.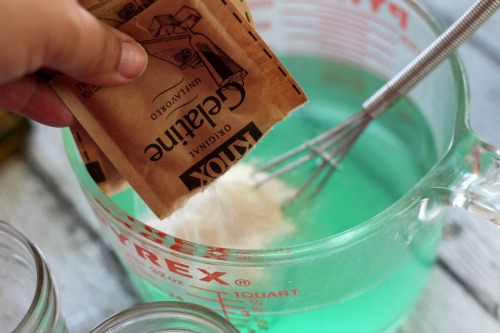 5. Quickly whisk in gelatin until it is completely dissolved.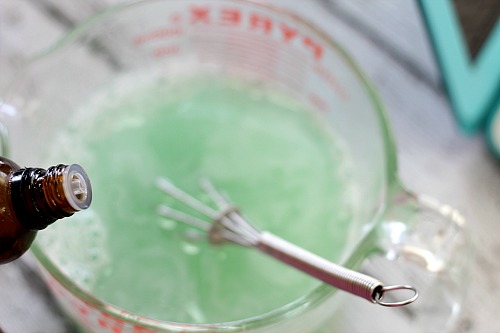 6. Stir several drops of each essential oil into the mixture until you reach your desired scent strength.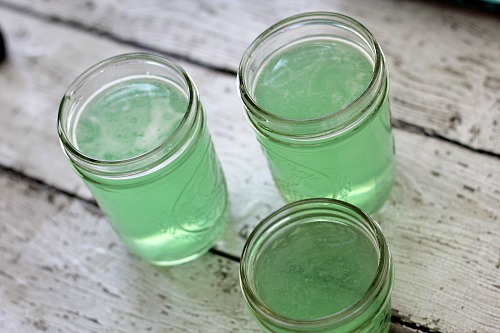 7. Pour mixture into glass jars, leaving ½" to ¼" space at the top.
8. Allow jars to sit for 4-6 hours or overnight until set.
9. Place around your home for a light scent. They should last 2-3 weeks and will dissolve away over time. Reuse your jars to make more homemade gel air fresheners!
Note: The salt in these gel air fresheners will help stop the gel from growing mold for a while, but not forever. So you should be sure to check these every so often and throw them out if you notice any mold.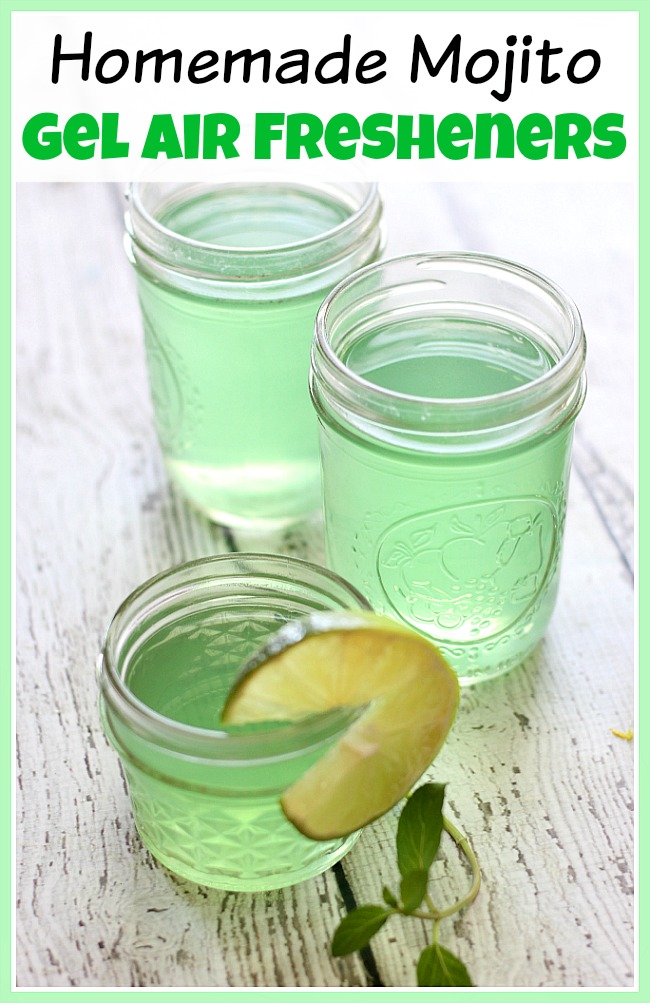 Have you ever made your own air freshener before?
This post contains affiliate links to Amazon. Please see our Disclosure Page for more information.
  About Jody: I am a Florida girl through and through living the semi-country, small town life.  I am making my way through it with my amazing hubby, 2 beautiful kids, 2 of the best Dachshunds to ever walk the face of the earth, massive amounts of coffee and a whole lot of Jesus.  I homeschool, craft, cook, scrapbook, garden, raid the thrift shops, snap 1,000's of photos, and read when I can grab a spare minute (which is rare). You can find me blogging at Simply Southern Sunshine.
You may also be interested in: