Making your own bath soak has become a pretty trendy thing to do these days, now that people are much more open to using natural products than they used to be! I know that I like to make my own homemade beauty products so that I know what's in them (and so that I can save money!). This recipe is one of my favorites, and it only uses a few ingredients that are easy to find. Check out how easy it is to make this inexpensive and relaxing Hippie Mama Lavender Bath Soak!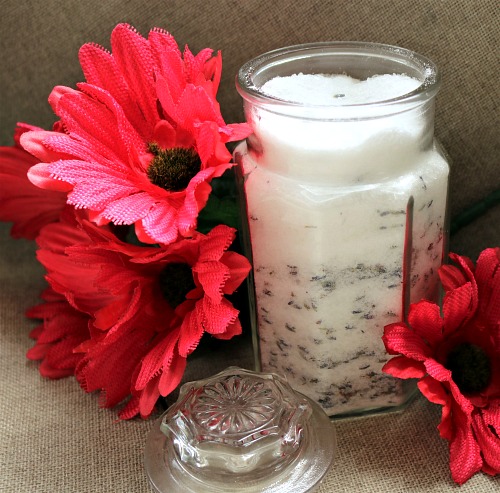 Disclosure: This post may contain affiliate links to Amazon and/or Etsy, which means that I may earn a small commission from some of the links in this post. Please see our Disclosure Page for more information.
The use of patchouli essential oil in this lavender bath soak gives this the "hippie" scent. But when combined with the lime for sweetness and the calming lavender, it makes a wonderful combination to help you relax and unwind.
Patchouli is used for relaxation and to ease tension, as well as help your mind focus and calm. It also helps with skin health and can cut down fine lines and wrinkles, so it is a perfect oil for use in the bath. The lime essential oil helps support healthy immune function, uplifts your mood and spirit, and is a great cleanser. Add those to the organic lavender herbs (you can use lavender essential oil if you prefer instead of the herb), and you have just the right combo for a relaxing bath!
Hippie Mama Lavender Bath Soak
Materials
Glass jar with lid (at least a 12 oz. size jar)
8 oz. Epsom salts
4 oz. baking soda
1 Tbsp. organic dried lavender (or 10 drops lavender essential oil)
15 drops patchouli essential oil
13 drops lime essential oil
Directions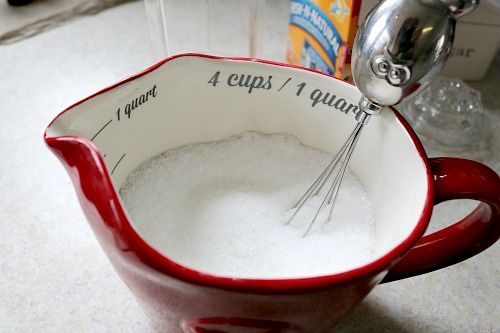 1. Place the Epsom salts into a mixing bowl first, and use a spoon to help get any lumps out of it. Then add in your baking soda. Mix together well with a whisk.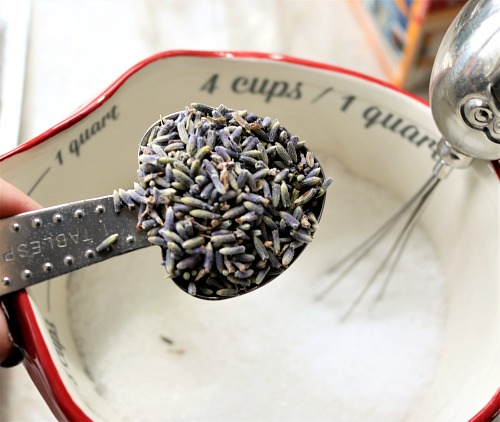 2. Add in your lavender. The herbs tend to want to stay towards the top part of the mix, so you may have to use your hands to push them in and get them evenly dispersed.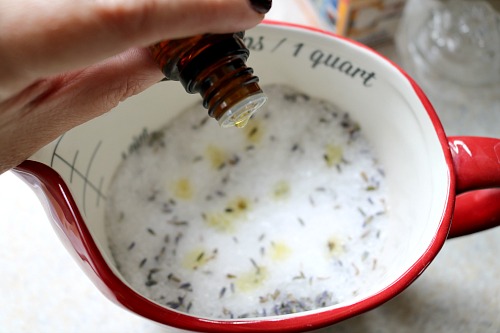 3. Once you are satisfied with the lavender, go ahead and carefully add in your drops of essential oils. The lime is a runny one, being a citrus, so be careful to go slow, or you can easily end up with much more than intended!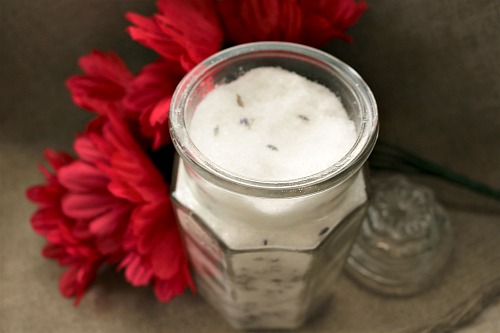 4. Whisk it all together and you are ready to put your homemade lavender bath soak in your jar. You can make a cute label or add ribbon or twine as well to make the jar pretty, or to finish it off before giving as a homemade gift!
To Use
Just pour about a half of a cup under running bath water and enjoy!
Do you make your own bath soaks?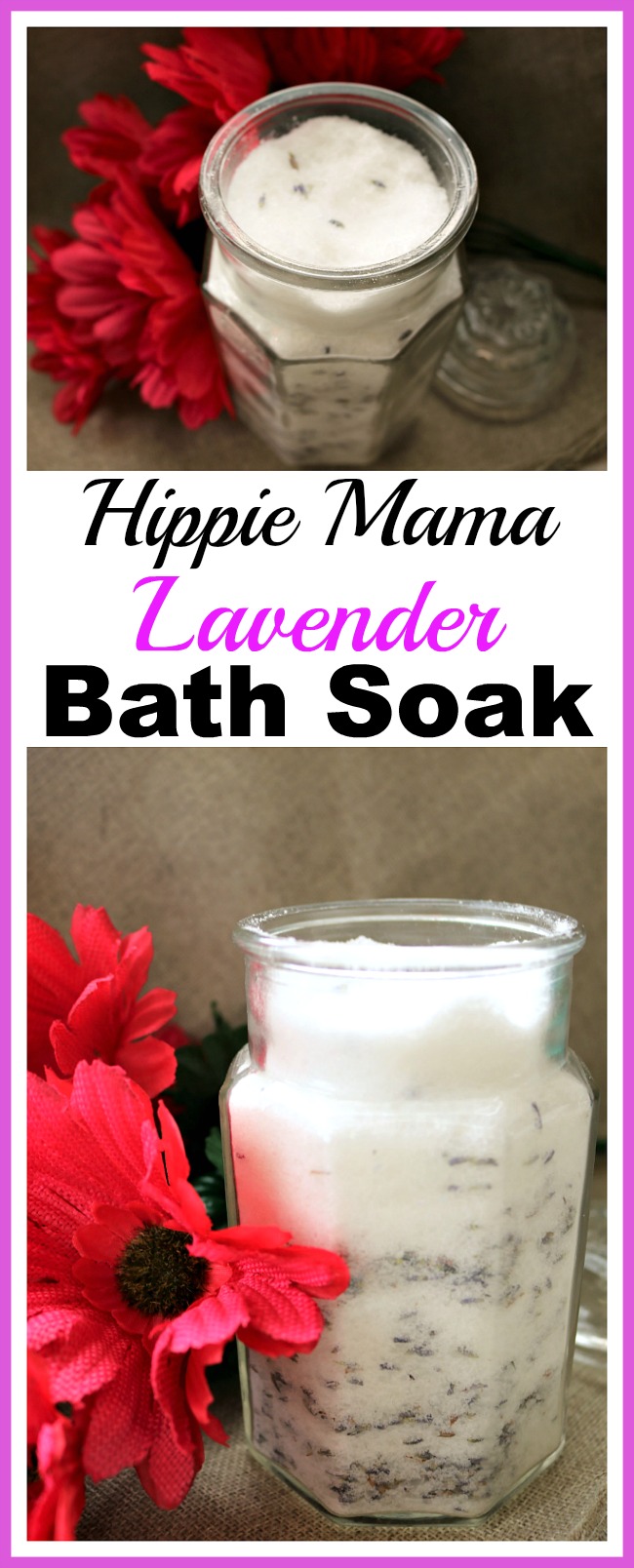 This post contains affiliate links to Amazon. Please see our Disclosure Page for more information.
You might also be interested in: