Are your dollars not stretching as far as they used to? Everyone has different reasons for wanting or needing to cut back and we are all at different stages in life.  I thought I'd start sharing some frugal things that we do as a way to not only encourage myself to stay on tract, but maybe give someone with similar goals some ideas.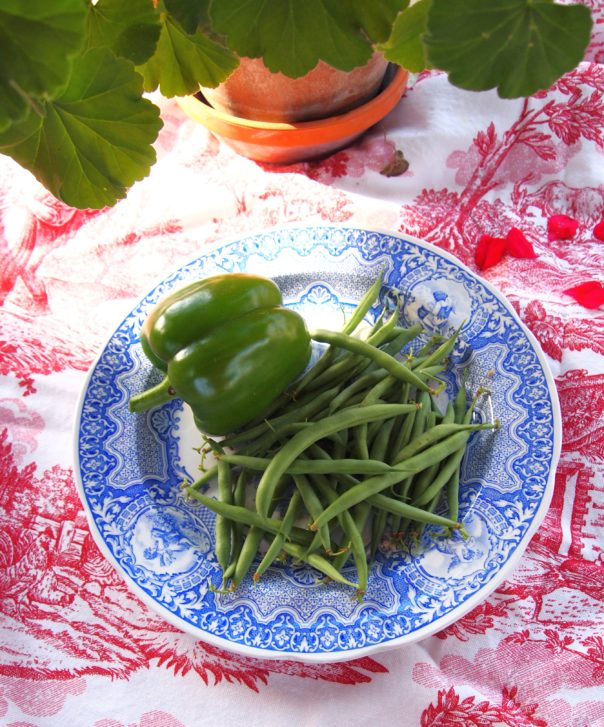 Disclosure: This post may contain affiliate links to Amazon and/or Etsy, which means that I may earn a small commission from some of the links in this post. Please see our Disclosure Page for more information.
***harvested beans and green peppers despite having 4 freeze warnings (love those row covers I installed). I've been bringing my potted basil inside every night to try to keep it going. The rosemary and thyme are still doing well outside. Also got a few radishes, lettuce, & kale leaves. My goal is to be able to harvest something every week.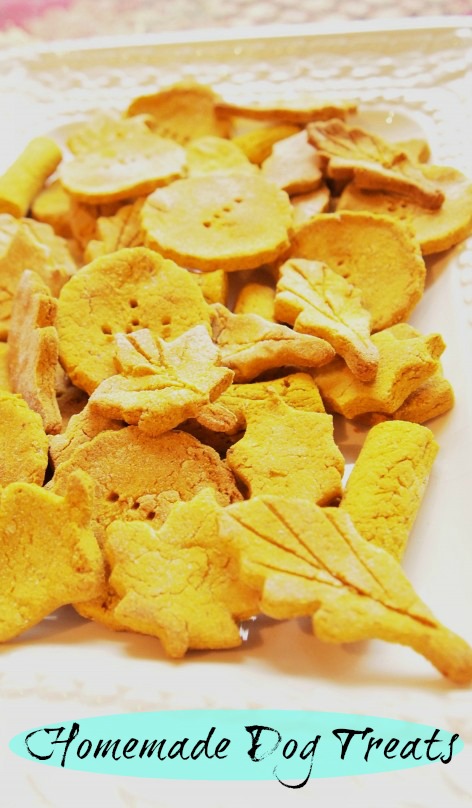 ***made our own pumpkin dog treats from the recipe here.  These are made with rice flour so they are great for dogs with wheat allergies. Some people made these with potato flakes for pets that are grain free. They are so much healthier than store bought ones and they literally just take minutes to mix and you can get as fancy as you want with them or not. I rolled some out like Snausages and on some I used my leaf cookie cutters.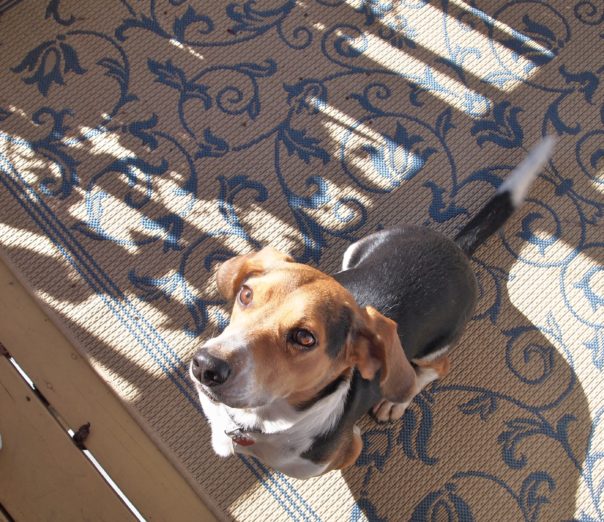 Corey loves them!!  I'm holding one in my hand – look how fixated he is on that treat 🙂  He said he especially like the leaf shaped ones because they are tasty AND pretty! You wouldn't think he notices such things with the way he snatches them out of your hand and gobbles them down…but he obviously is a lover of beautiful things……or maybe pumpkin.   Please check out this news article about treats manufactured in China and the dog deaths that have occurred.  WSBTV.com
***Worked on planning not only meals but snacks too. That way we have some ready to eat snack foods (besides popcorn, fruit & nuts).  That's why,  although I try to do a lot of scratch cooking, I always have a few boxed mixes on hand. I buy them when they're on sale. That way anyone can make a sheet cake or muffins or brownies etc. and do it quickly (without any input from me).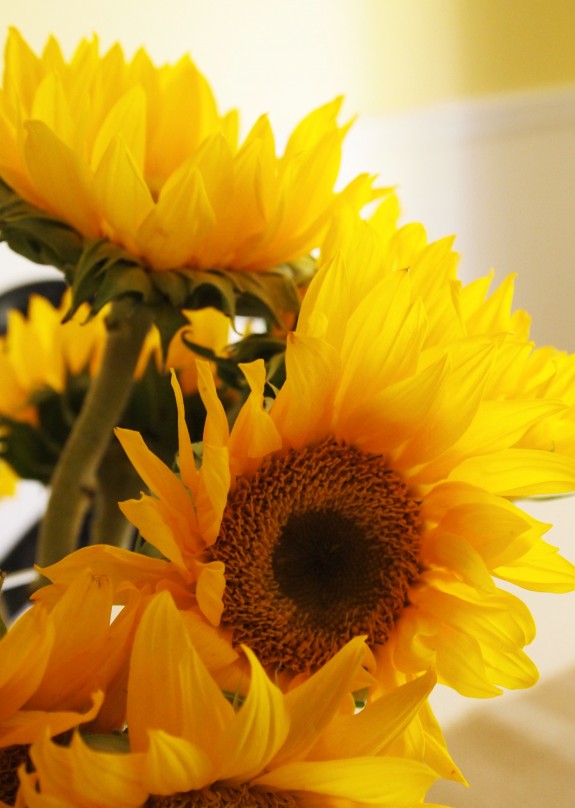 ***I bought some pretty sunflowers on clearance (post here) and found out flowers are marked down every Friday at my local grocery store.  Sometimes they're not a good deal because they look like they have maybe a day of life left and sometimes they look really fresh. I only buy them if they're fresh and will last at least a week. I use my faux flowers freely and without shame 🙂 if fresh are not available.
***I redeemed gift cards from various programs. I  redeemed a $25 Amex Gift Card through our American Express rewards points (they seem to be on sale right now) to use for Christmas Gifts. Redeemed some Amazon Gift Cards through Swagbucks  and 1 from Bing also for Christmas and redeemed a$25 Applebees  gift card through MyPoints (I only do the emails and surveys so I only average about 1 GC a year from them).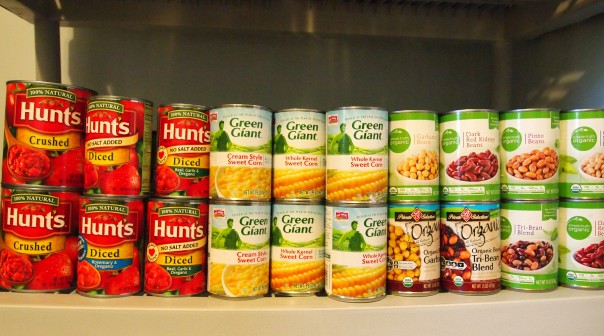 ***I decided to not buy any meat for two weeks  and use what I had in my freezer or make meals featuring beans so I could stock up on canned vegetables when Green Giant vegetables were 49 cents a can at Kroger a few weeks ago – did you get any?  As far as I know Green Giant does not use Monsanto GMO  seed so I always buy that brand and stock up when it's on sale. If you use Cream of soups they were probably the lowest price we'll  see this year at 69 cents each (you can make your own btw).  I'm hoping to get some ham on clearance after Thanksgiving (we're not big turkey eaters – once a year is fine for us).
Well those are just some of the highlights of my recent frugal activities. Be sure to read the comments section of this and previous posts  for more frugal tips:
I love reading all the frugal things everyone does each week so please leave a comment and let me know what you've been up to!