Hi everyone! I finished the last of my DIY Christmas decorations and I'm ready to show you some living room photos. I still have a bit more to do and then that's it. Let's start with my colorful Christmas Mantel of trees!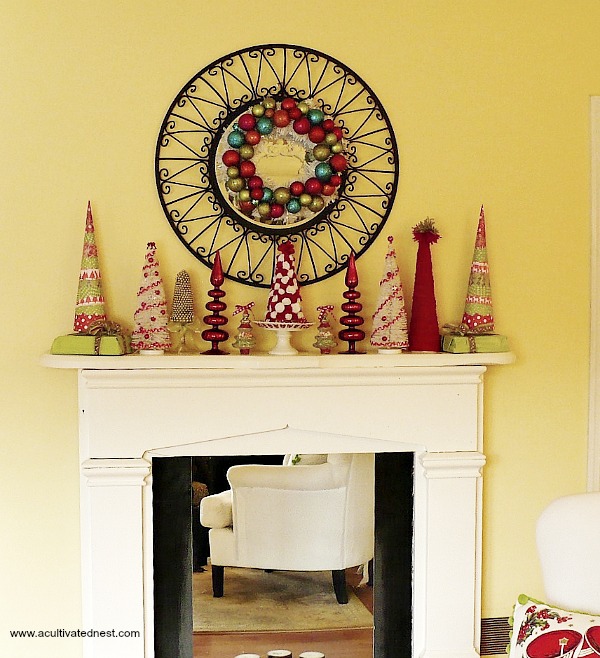 Disclosure: This post may contain affiliate links to Amazon and/or Etsy, which means that I may earn a small commission from some of the links in this post. Please see our Disclosure Page for more information.
I love my happy looking mantel with all my trees that I made! I'm not quite done but I wanted to show you the trees. I still need to add a few ornaments to the wreath (I ran out)! So pretend the ornaments go all the way around on the outside! Thank you. I'll pick up some ornaments when I go to the Target after Christmas sale and finish it then. It's fine for now – it really doesn't look too bad in person.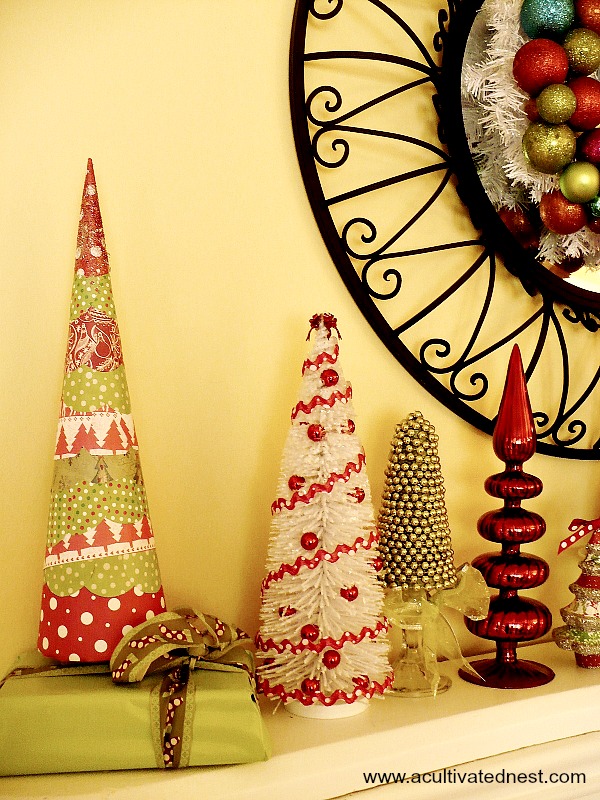 I used Mod Podge, scrapbook paper and styrofoam cones to make some fun Christmas decorations for my mantel. I also used a string of beads to make the green tree next to the white bottle brush tree (added some rick rack to that one).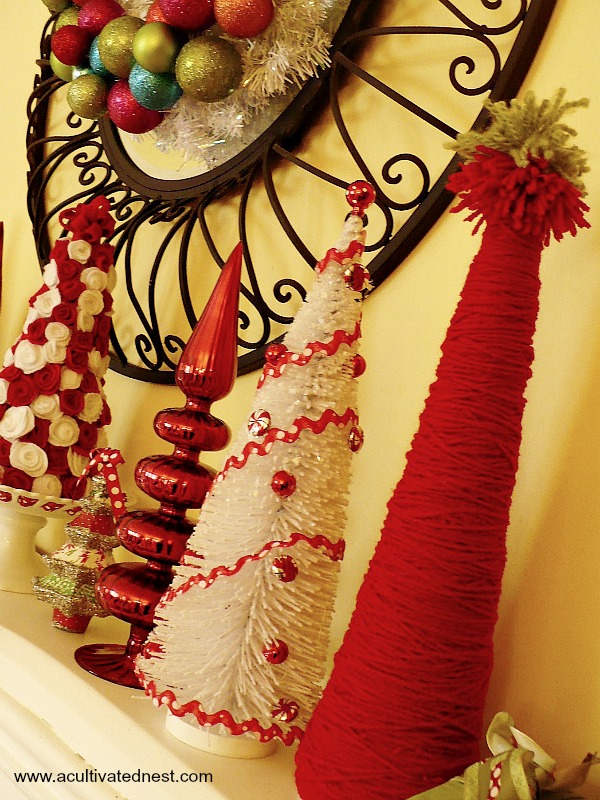 I made some cute red yarn trees with pom pom toppers!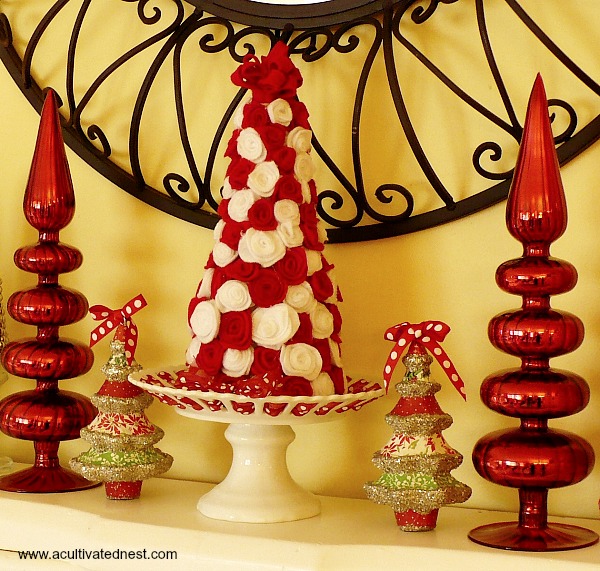 Here's the rosette tree I made – center stage! The tutorial is here.
Some other Christmas decorations in the living room.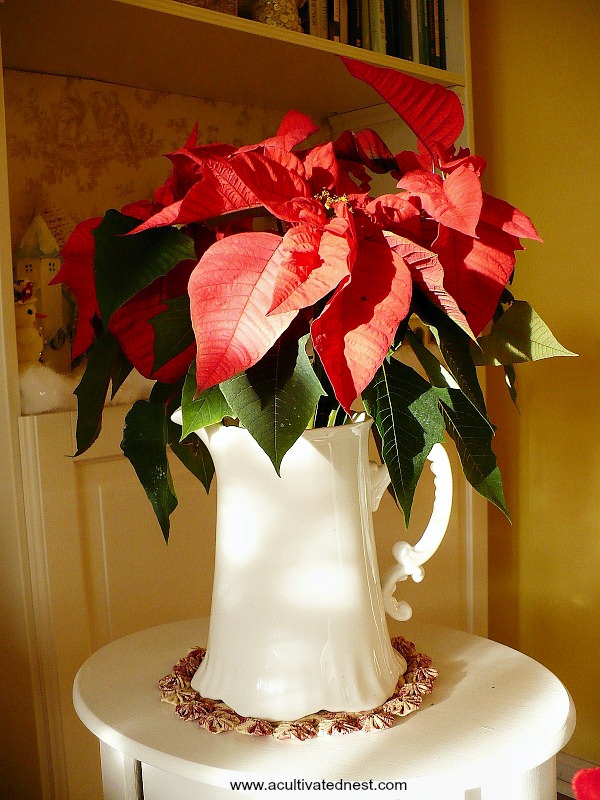 Here's a really easy Christmas decorating idea! I put a real pointsettia in  one of my white pitchers and I love how it looks. Hopefully it won't die because it has no drainage (had to take it out of it's pot to fit)!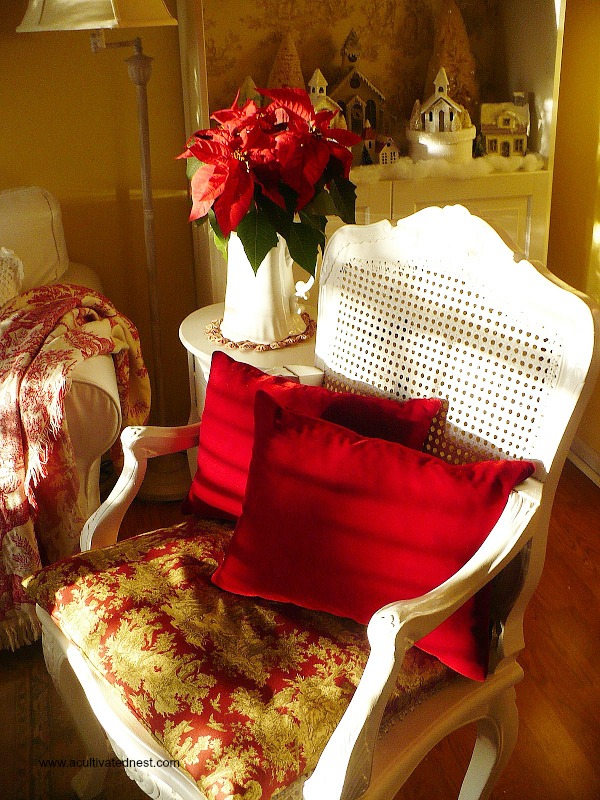 O.K. I love this! My thrifted chair, with my thrifted red pillows, on my cushion that I made myself!
Oh I had plans to make a banner! I have cute Christmas fabric that I was going to use. I just ran out of time so I bought this one at TJ Maxx. "Tis The Season"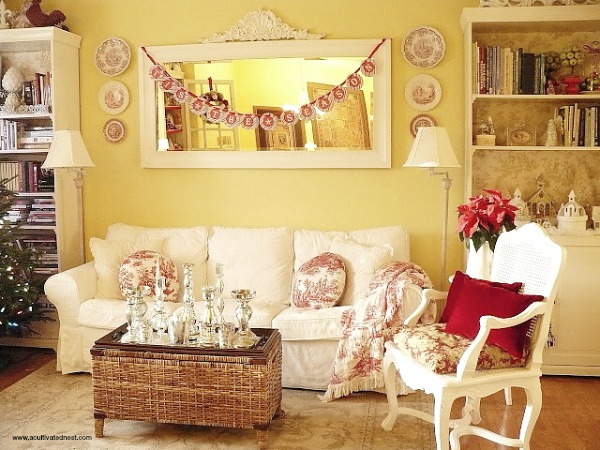 I was going to add some stuff to it to make it cuter and then realized – that was crazy- I was crazy… and should leave well enough alone. I can't make everything! Remind me to start earlier next year.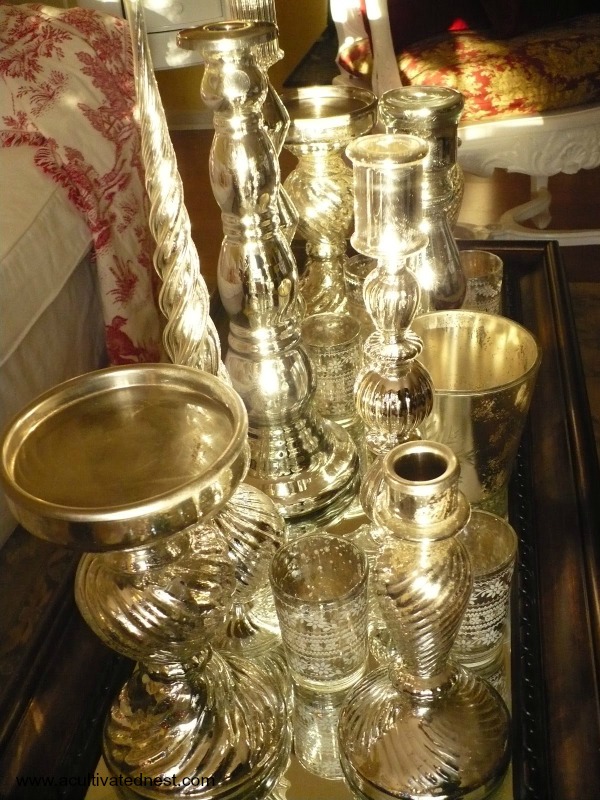 Above is a closer look at my lovely faux mercury glass collection which I love and have out somewhere in my home all year round. I love all that shinyness. Mercury glass so easy to find these days!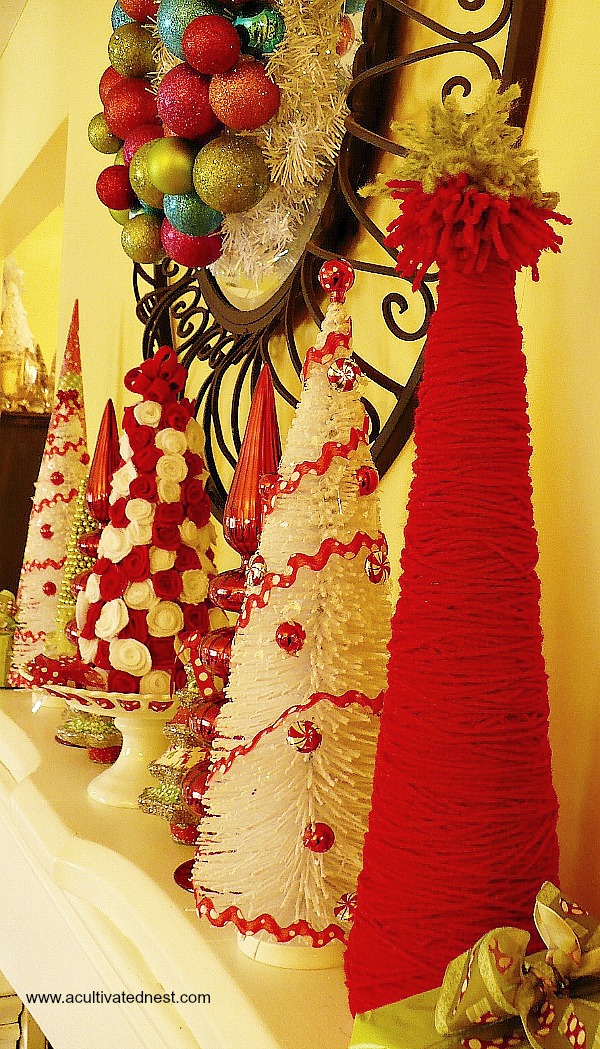 Hope you enjoyed the tour of my Christmas decorations in my living room! Have a wonderful weekend!