Have you looked at the price of blueberries in the grocery store? Both conventional and organic blueberries are pretty expensive. And sometimes they're not even tasty! That's why I loved growing my own blueberries. I got fresh, all-natural blueberries for a fraction of the price! If you're planning to add blueberry bushes to your garden, you need these 6 Tips to Help You Grow Better Blueberries!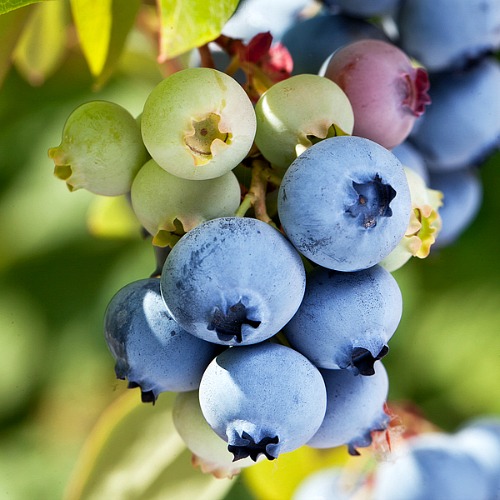 Disclosure: This post may contain affiliate links to Amazon and/or Etsy, which means that I may earn a small commission from some of the links in this post. Please see our Disclosure Page for more information.
Homegrown blueberries are so delicious, both when eaten right after picking and when used in recipes! If you have ripe blueberries on your bushes during the summer, then you should use them to make blueberry lemonade ice pops!
6 Tips to Help You Grow Better Blueberries
1. Have the Right Soil
Blueberry bushes are somewhat picky when it comes to soil. To grow better blueberries, you should have acidic soil (pH 5.0) that drains well. Blueberries also appreciate soil that includes some compost or manure mixed in. And if you're planting a whole row of blueberry bushes, it's a good idea to make their dirt into a hill so that they're about 1 to 1 1/2 feet above ground level, with a 3 foot radius for each hill. This will help water to drain better!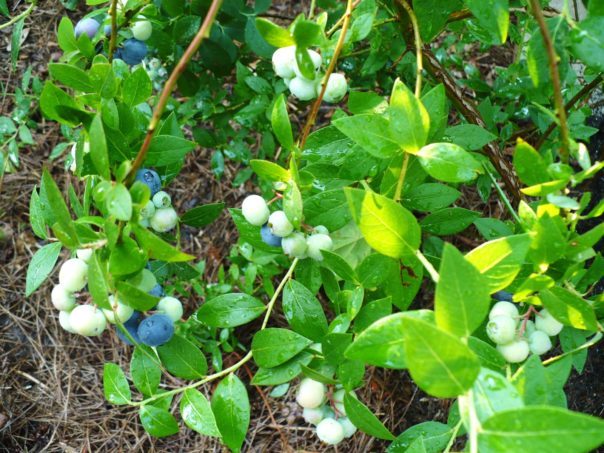 2. Water Enough
Some plants have deep roots. Blueberry bushes do not. As a result, they tend to need more water. Too little water and their roots close to the surface will become dry. However, you shouldn't just wet the surface of the soil at the base of your blueberry plants. Instead, give them a good soaking. Throughout the day, the water deeper down will move toward the top surface of the soil, keeping the upper roots appropriately watered.
3. Pinch and Prune Young
To ensure that you can grow better blueberries over the years, you'll want to prune your bushes young. When they're less than 3 years old, that just means pinching off flowers that develop. Yes, that means berries won't grow, but it also means your bushes will put more of their energy into getting bigger and stronger. That will give you many more berries when they're really mature! In their third year, you can leave the flowers on and enjoy the few berries that develop. In their fourth year you need to focus on pruning branches that are dead, too thin, or in the way of other branches. This will allow your bushes to have good air circulation (reducing the chance of disease) and give them space to grow a lot of yummy berries!
4. Keep Animals Away
You aren't the only one who likes fresh blueberries! Depending on where you live, you may have to fight against blueberry-loving animals like birds, squirrels, chipmunks, and/or deer. To keep out most animals, you'll need to put up a barrier. A crop cage tends to work well. You can either buy one, or make your own! Take a look at the DIY blueberry hut we made for our garden!
5. Allow Sun
Blueberries love the sun! To grow better blueberries, you need to ensure that your bushes are getting enough sunlight. Make sure that they're not so close together that they're shading one another, and don't plant them under trees or fencing that will keep them in the shade all day. Some daily shade is fine, but they need full sun for as much of the day as possible.
6. Watch out For Disease
If you want to grow a big blueberry crop, you'll need to keep your blueberry bushes free of disease! A great way to prevent disease from the beginning is to purchase disease resistant varieties. But if you already have your bushes planted, don't worry! By keeping them in the sun and not crammed together you'll help reduce their risk of disease. If you see any diseased berries or leaves, make sure to throw them away as soon as you spot them (don't compost them, as that could put the disease in your compost). It's also a good idea to keep your blueberry bushes' location free of weeds and yard debris, and to give them fresh mulch at least once a year.
What would you do with homegrown blueberries?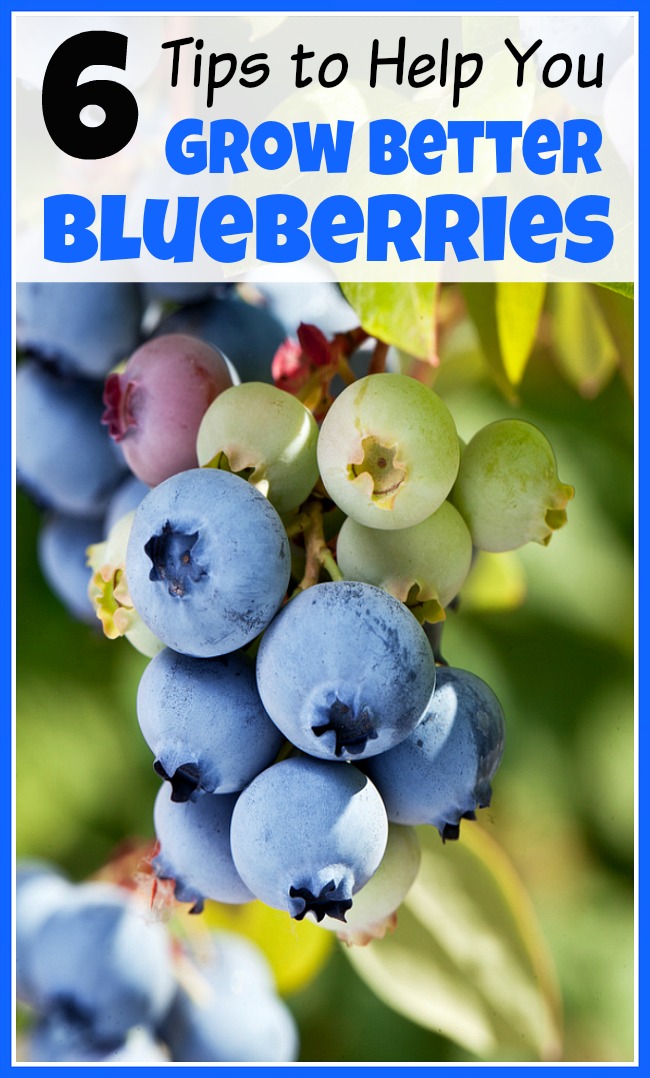 This post contains an affiliate link to Amazon. Please see our Disclosure Page for more information.
You may also be interested in: