I used to want to move to our own farm. I've since come to the realization (as I've gotten older) that I don't really want a rural farm, I want a suburban/urban farm. I'd like a farm style life I suppose. Which for me means enough room to have a few animals, gardens, my idea of a farmhouse and a good distance between me and my neighbors. But I also want to be able to go to a museum, or theater, hospital, or store without it being a long trek. Today I want to talk about how to achieve farmhouse style on a budget in the homes that we currently live in.
I've always been a big believer in not waiting for the "perfect house or yard". I think you should make the most of what you have now, whatever that might be. I've not always taken my own advice! I've often felt that there's so much more that I could do with my time & with my space to live the life I really want – now.
Disclosure: This post may contain affiliate links to Amazon and/or Etsy, which means that I may earn a small commission from some of the links in this post. Please see our Disclosure Page for more information.
So now that I'm doing a little makeover of my kitchen….well that gives me a chance to do a little kitchen decorating to get more of the farmhouse style look that I love! Since I don't have a ton of money to spend changing what I have into  the farmhouse kitchen of my dreams  (no apron front farmhouse kitchen sinks for me)…
I can come close to a farmhouse style and feel that I want mainly though using accessories.
Which is a much more affordable method!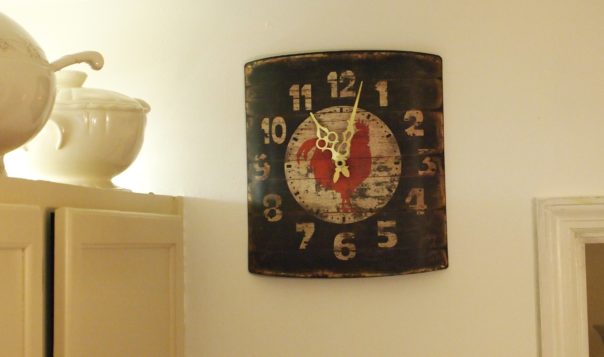 Which brings me to my new kitchen clock! $14.99 at Garden Ridge (which I hadn't been to in almost 2 years and wow has it ever changed). It's made of tin but looks like distressed barn wood and of course has my favorite farm image – a rooster!
Here are a few other  farmhouse style clocks that I found at a really cute site -(the photos are linked).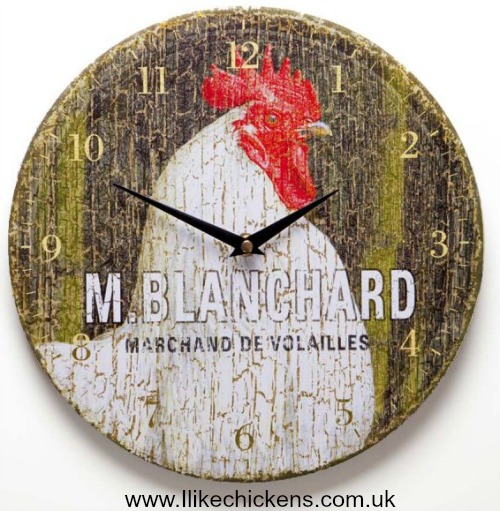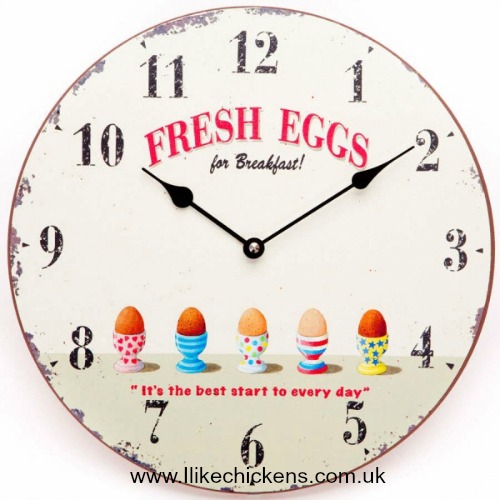 I'll be sharing more of the farmhouse style accessories I'll be adding as I go along. Some I'll be making and some I'll be buying.
Is farm living something you yearn for? Or are you like Eva Gabor in Green Acres and "adore a penthouse view" or are you a little bit of both like me?
wooden spool with tree on top