Lovely Free Christmas Tag and Label Printables.
As the holidays approach, I'm sure you have done lots of shopping (and maybe even made a few DIY gifts)! And if you haven't, that's okay; there is still time. When it comes to gift-giving, I have always enjoyed adding some extra charm to my gifts' packaging. It's always such a warm and fuzzy feeling people get when they are given a lovely gift. These 20 Free Printable Christmas Tags and Labels are a wonderful way to add some extra love to your gifts!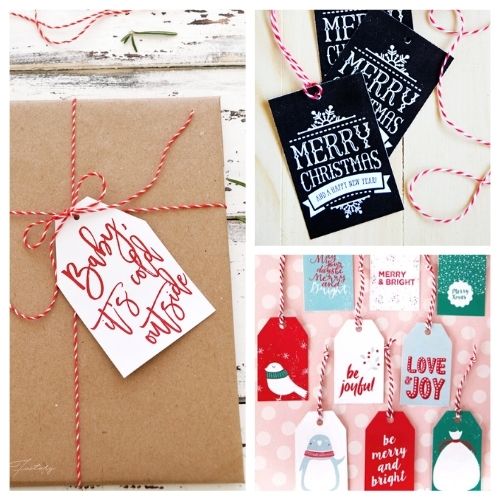 Disclosure: This post may contain affiliate links to Amazon and/or Etsy, which means that I may earn a small commission from some of the links in this post. Please see our Disclosure Page for more information.
Get the kids together and have a party and start wrapping all the gifts you have (that aren't for them, of course). Most kids adore helping out, and they can learn some fun wrapping techniques along the way.
20 Free Printable Christmas Tags and Labels
If you typically head to the store and pick up a package of pre-made labels, you should consider printing your own. Most of the printables below have their own list of directions, but I wanted to share some tips as well.
Get some pretty ribbon or string and use a hole punch to cut in a hole. Attach the ribbon with a knot and add it to the package.
Use colored card stock to print the tags on. It gives you a pop of color without using a lot of ink.
Glue the tags on pieces of thin cardboard or wooden tags to add some extra charm.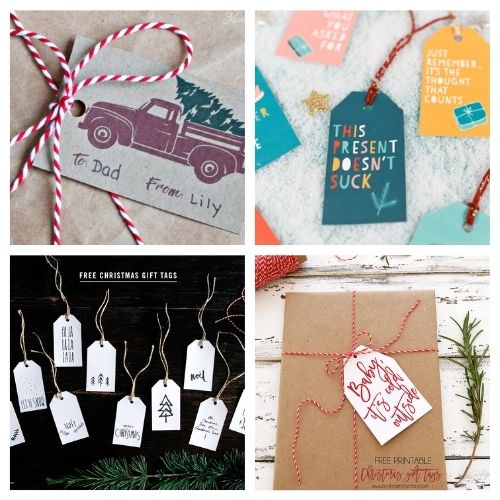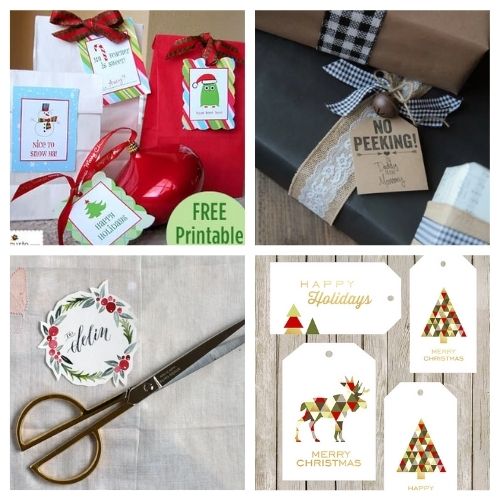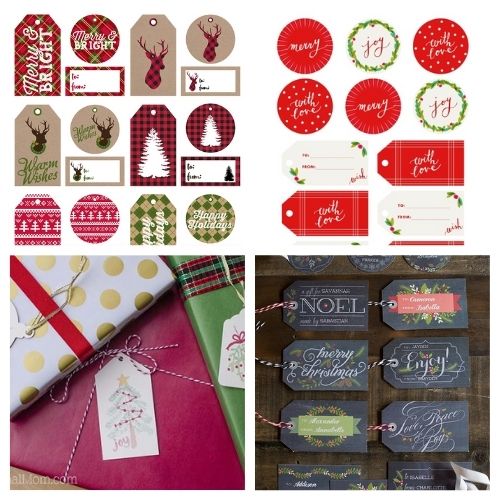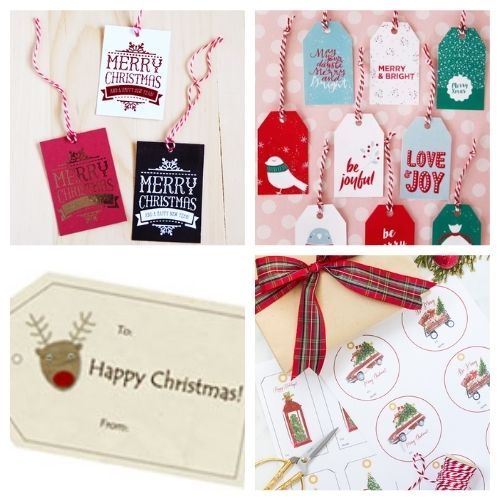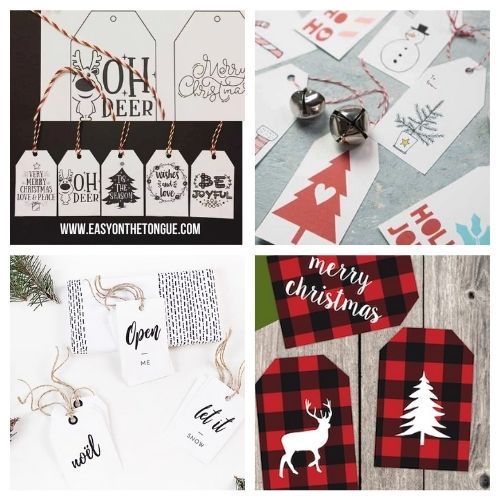 Do you love wrapping gifts?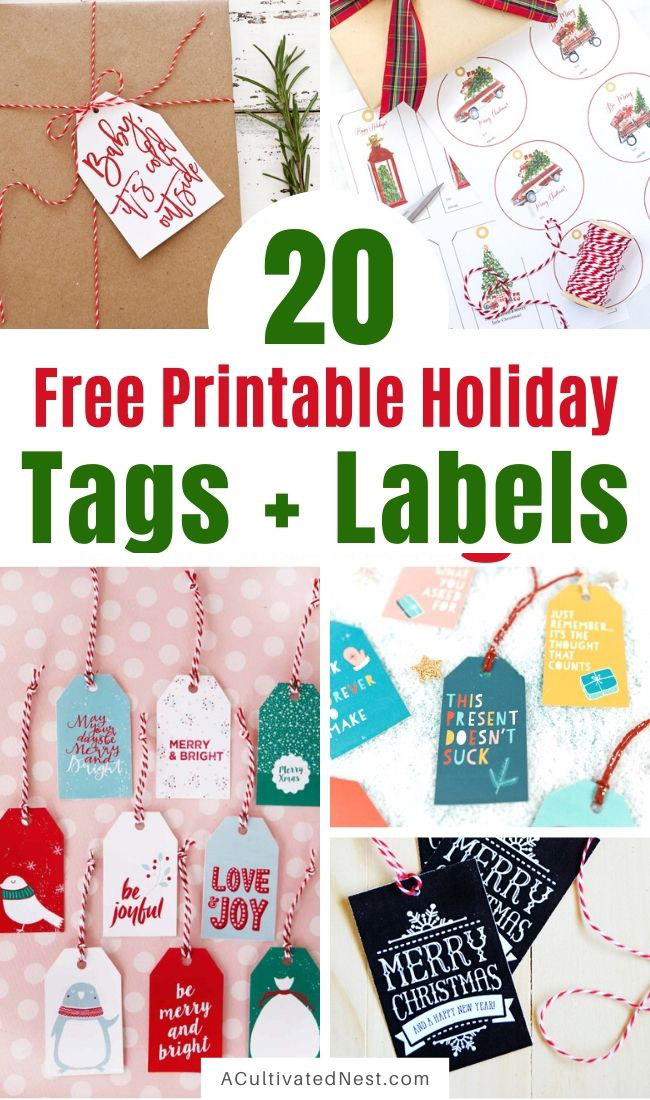 You might also be interested in: 20 Beautiful DIY Christmas Ornaments