Love Free 2021 Calendar Printables.
Time to get your life organized, and the best way to do that is to keep everything on a calendar. Using a calendar that I can see and write on is so much better than an electronic calendar. I use both, but I get so much more out of one I can hold in my hands or hang beside my desk. It's motivating to see the month at a glance. I think you are really going to enjoy these 20 Free Printable 2021 Calendars!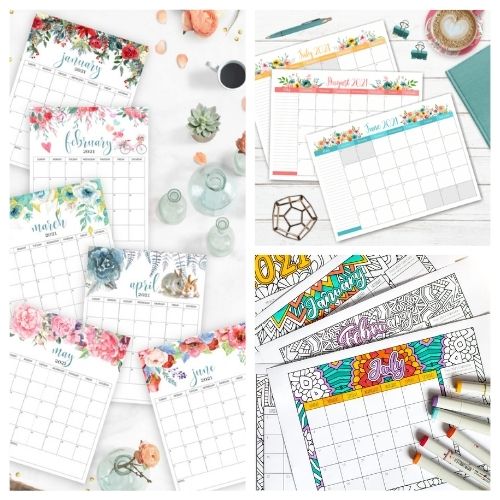 Disclosure: This post may contain affiliate links to Amazon and/or Etsy, which means that I may earn a small commission from some of the links in this post. Please see our Disclosure Page for more information.
It seems like every weekend we have something going on. Staying organized with a calendar is the best way to keep from overbooking our schedules. I'm sure you can relate because there is always something coming up!
20 Lovely Free Printable 2021 Calendars
Even if you aren't particularly busy, there are many things you can keep track of on your free printable calendar. Let's take a look:
Exercise – Tracking a plan on the days you want to exercise is an easy way to stay motivated. Plus, it helps you visualize your long-term goals regarding your health.
Meetings – Work, daycare, school, church… there are so many clubs and organizations to keep track of. Easily write down all your meetings, so you don't forget.
Birthdays – If you love to send out birthday cards or make a call to wish friends a Happy Birthday, it's easier when everyone is on your calendar.
Countdowns – Are you counting down to something big like a vacation, new job, or anything else? This is a fun way to visualize how much time you have until the big event.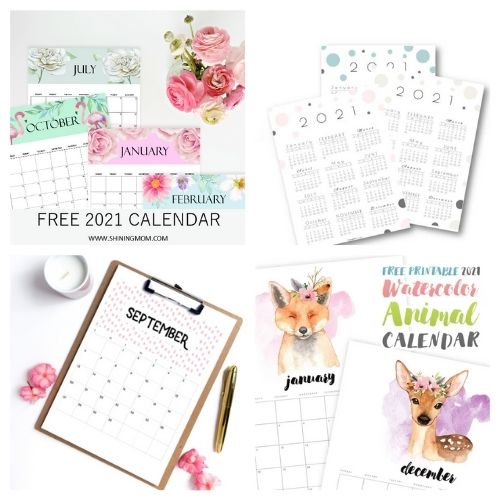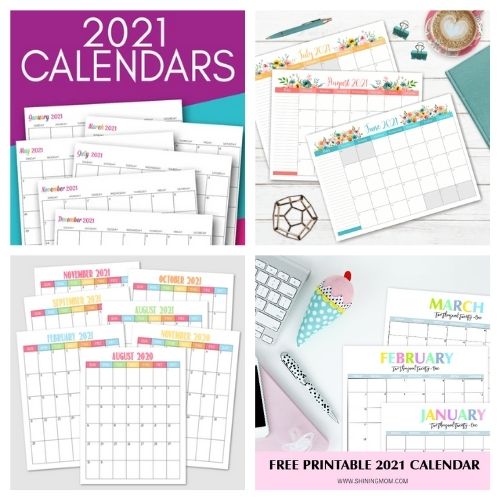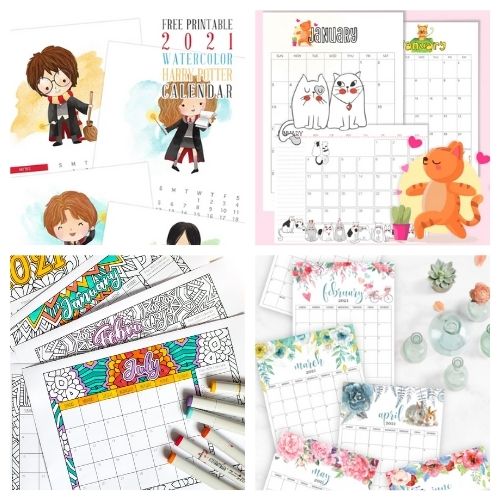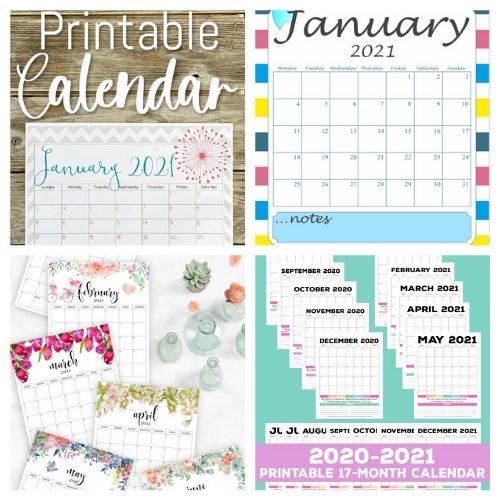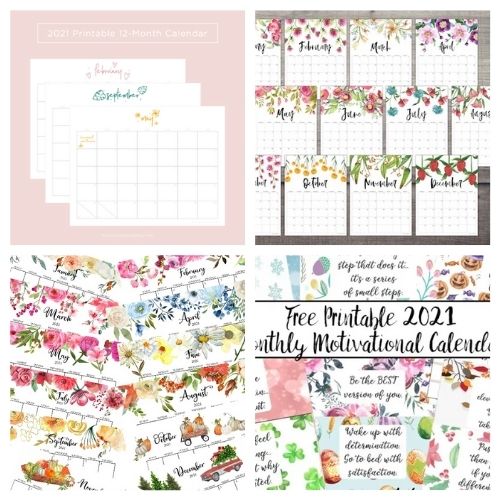 What style of calendar do you like the best?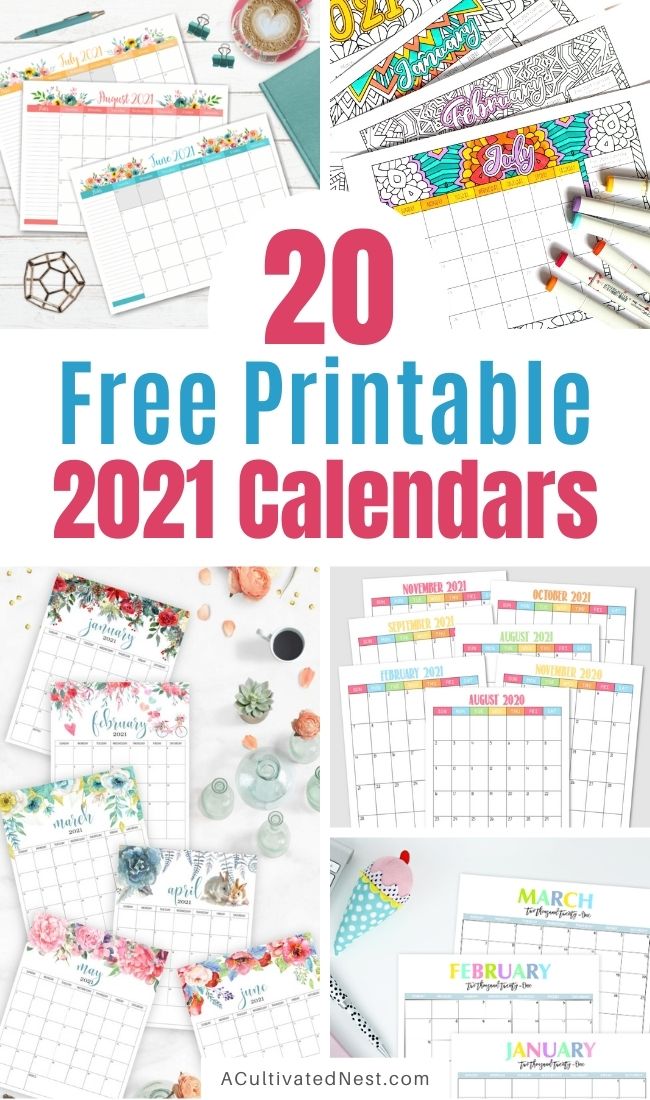 You might also be interested in: 20 Printables to Save You Money