Free Printable 2019 Watercolor Floral Calendar.
Can you believe that 2018 is almost over? It feels like it just started! But it's true- soon it'll be the holidays, then New Year's Eve, then we'll be ringing in 2019! And I don't know about you, but I'm planning to make 2019 my best year yet! Which means I'll be planning a lot of things that will need to be recorded on a calendar. For a pretty way to keep track of the days in 2019, get my Free Printable 2019 Calendar!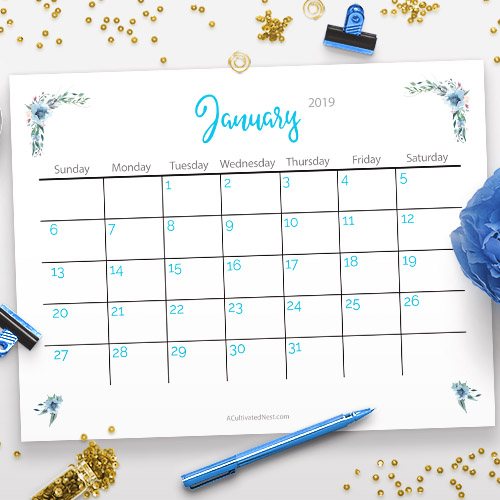 Disclosure: This post may contain affiliate links to Amazon and/or Etsy, which means that I may earn a small commission from some of the links in this post. Please see our Disclosure Page for more information.
I always have a hard time picking out calendars at the store. Even if I don't wait until the last minute, it seems like they're always just cute animals, popular movies, and popular bands. I do sometimes come across pretty Thomas Kinkade calendars, but as much as I like his artwork, I don't want every year to be a Kinkade year. Eventually I figured that maybe it was time for me to make my own calendar! So here it is- my free printable 2019 watercolor calendar!
Free Printable 2019 Calendar
Fun fact- this calendar matches my popular watercolor Ultimate Life Binder! So if you're a Life Binder user, this calendar will fit seamlessly into your binder.
While this printable calendar is free, it's part of the A Cultivated Nest Free Resource Library, which means you have to be a newsletter subscriber to access it. But there are a lot of great free printables in the library, plus we sometimes include shop coupons in our newsletters, so there are a lot of benefits to subscribing!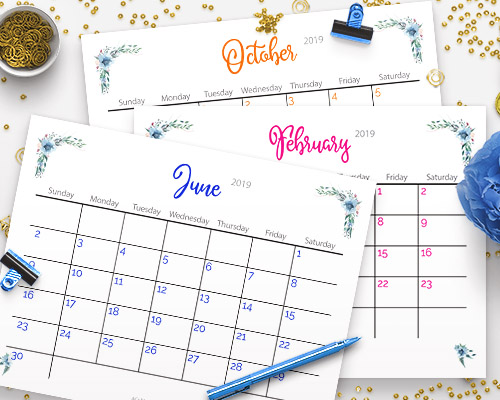 Find in the Free Resource Library
You can subscribe to our newsletter here.
Enjoy your free printable 2019 calendar, and here's to an awesome 2019!
What are your big goals for 2019?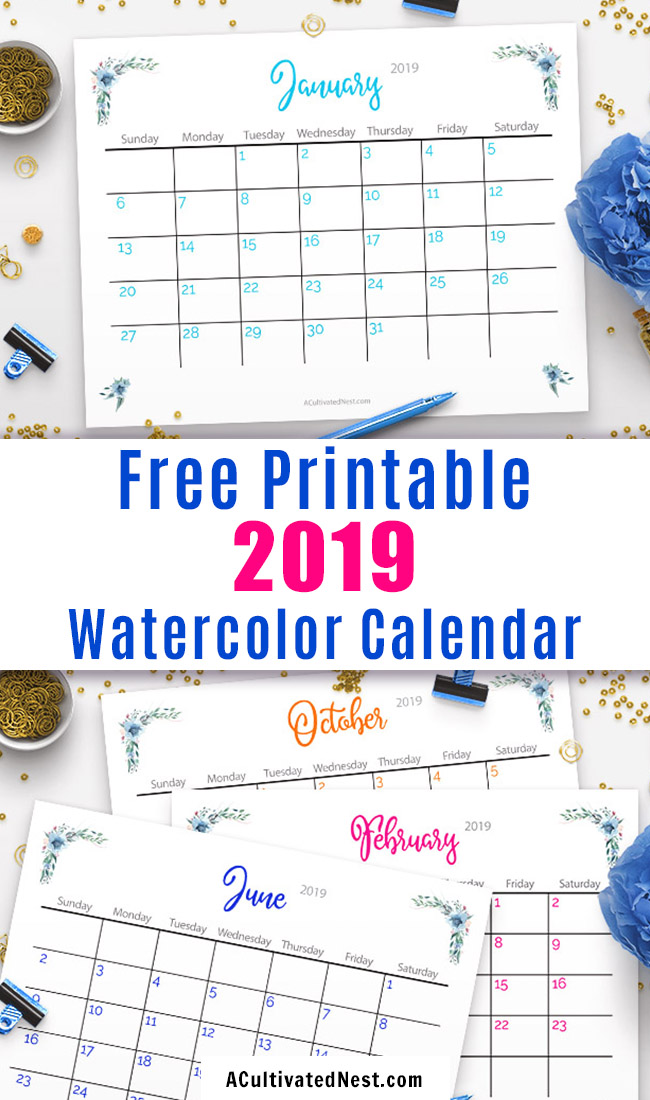 You might also be interested in: How To Make A Home Management Binder To Stay Organized