Decorating a small foyer is a challenge! A foyer should say something about the people that live in the home as well as being a welcoming place. Hard to do in  a small space.  I don't have much floor space, as a matter of fact, the only furniture I have in there is this halltree I got at Goodwill – so I go vertical and use my wall space.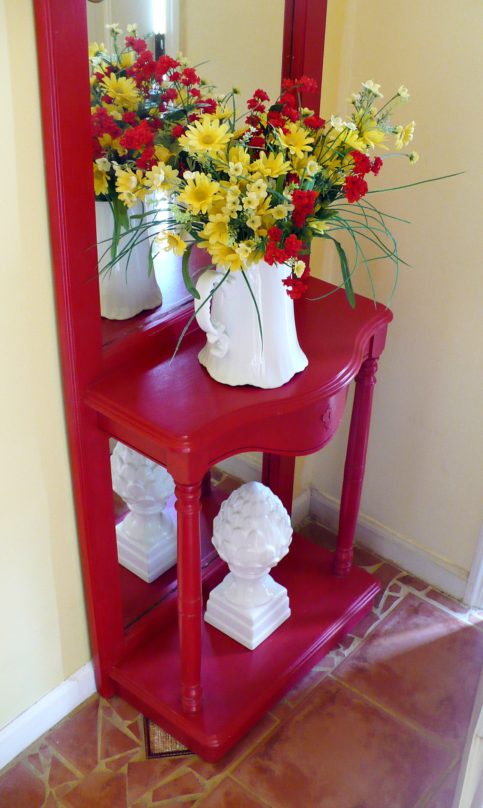 So far I've painted two walls the new color –  Moonlight yellow from Benjamin Moore. Then I edited and re-arranged some of the dog art that we have above the doorway.
Disclosure: This post may contain affiliate links to Amazon and/or Etsy, which means that I may earn a small commission from some of the links in this post. Please see our Disclosure Page for more information.
We are animal lovers, especially dogs. So we've collected dog art and plates  which I've used around the door.  I'm told that's good feng shui!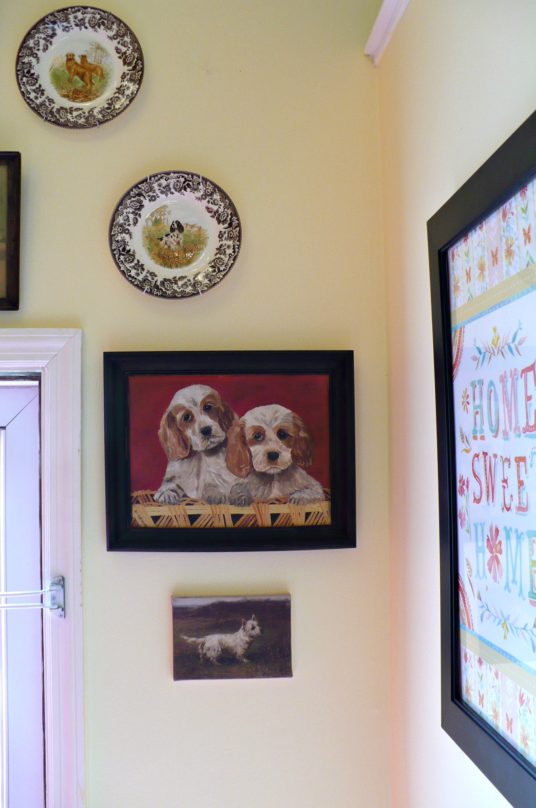 The Cocker Spaniel painting was found at Goodwill back when still had our Cocker Spaniel Buttons.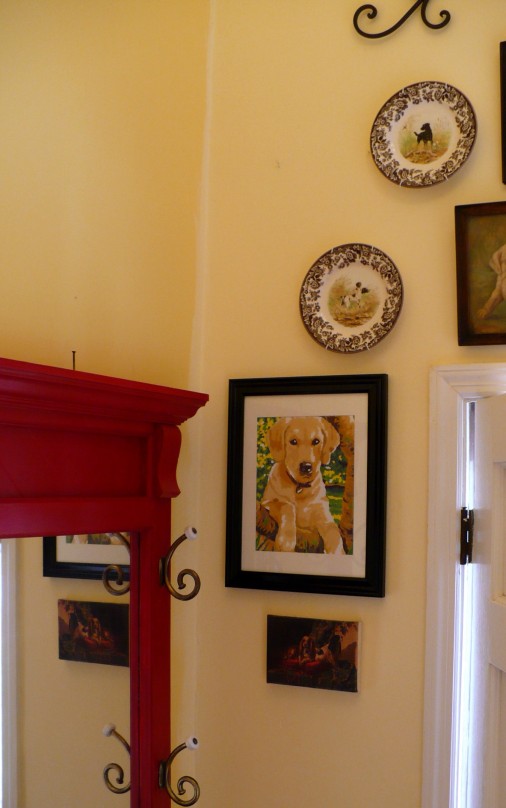 The Golden Retriever painting is a paint by number that my daughter did when she was little  and Maxie ( our Golden who passed away last year) was a puppy.  The old color yellow is still on the wall behind the halltree – which is why the corner looks odd.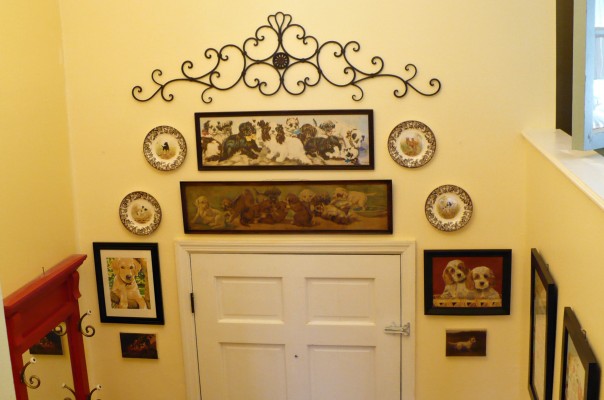 I've found that iron piece at Goodwill last fall and never had a place to put it until I re-arranged this wall. The 1/2 yard long above the door is a vintage print and the one above that is a reproduction of a vintage print.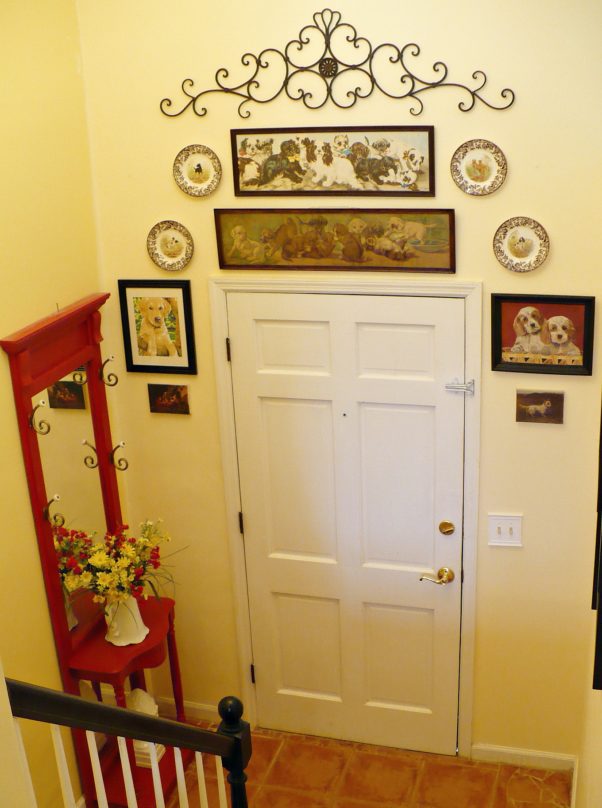 So now  I only have two other walls to paint and the stairs to paint and I'm done with the foyer.
I need to hurry up because  it's been in the 80's already and the garden is saying hurry up or it'll be too late and too hot plant anything!