Christmas No-Sew Tree DIY Decor.
Sewing is one of those things that many of us don't do as frequently anymore. Many people don't even know how to use a sewing machine. Don't worry, if that's you, you can still make some really amazing things without ever threading a needle. I love making no-sew crafts for a variety of reasons, but not dragging out the sewing machine is probably number one on my list! Just in time for the holidays, this Festive No-Sew Tree Craft is perfect for getting you in the Christmas spirit!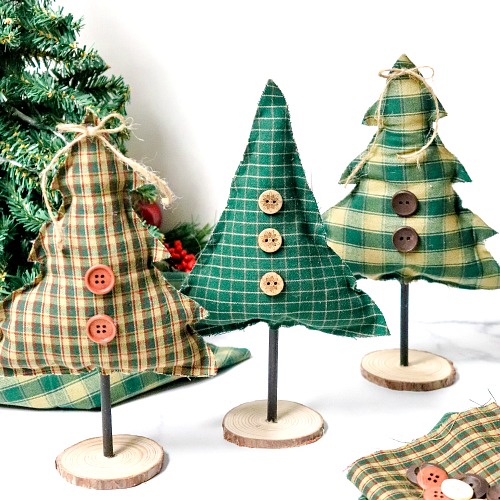 Disclosure: This post may contain affiliate links to Amazon and/or Etsy, which means that I may earn a small commission from some of the links in this post. Please see our Disclosure Page for more information.
Not only will you get to enjoy the day crafting, but you will also end up with some adorable frugal holiday decorations too. You don't have to be a person who crafts religiously to be good at making these no-sew trees either. They are great for beginners, and even kids can help. No matter what your crafting skill level is, it's not possible to make these trees without enjoying every second of it! Plus, they are beautiful, rustic, and country, which is a great look.
Festive No-Sew Tree Craft
Materials
Fabric, 3 different patterns in fat quarter size (18 x 22″). I used fabric from this set.
Wood slices– around 2.5″ in diameter
Dowels– around 1/4″ in diameter
Poly-Fil
Foam, cardstock, or felt
Twine
Buttons
Black paint
Scissors
Drill
Glue gun and hot glue
Fine point marker
Directions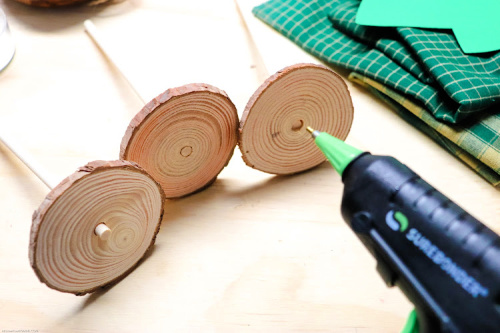 1. Drill holes in the center of the wood slice. Paint dowels black if desired or keep natural.
2. Insert dowels through the holes and hot glue into place. Make sure the dowels don't overshoot the holes too much, as you want the trees to be able to stand up on the wood slice bases.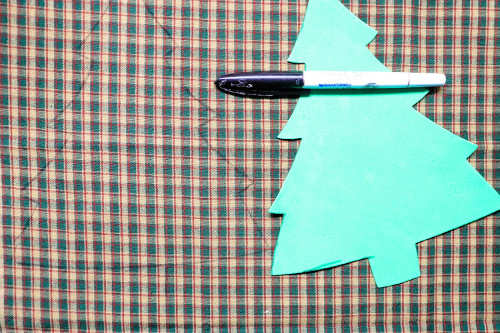 3. Draw a tree on your foam, cardstock, or felt. Cut it out. Trace around your tree cutout onto fabric, two tracings per tree so you can have a front and back.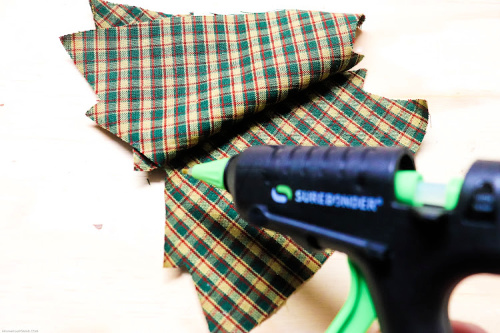 4. Glue edges of tree together, leaving the trunk area to fill with polyfill and insert onto the dowel.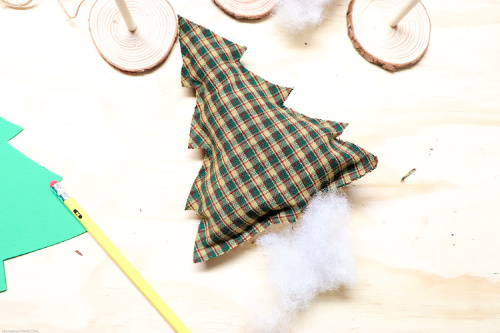 5. Use a pencil to help push the Poly Fill into the tree.

6. Carefully seal edges of trees around the dowel.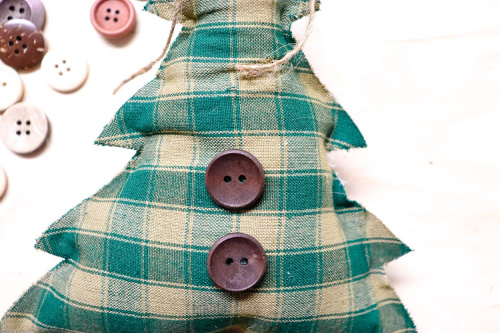 7. Add buttons and twine to decorate trees. Then your no-sew tree craft is ready to set out for display or give as a gift!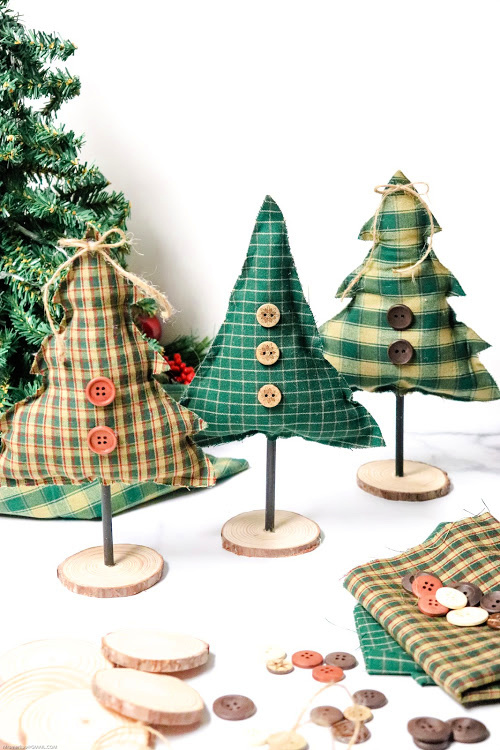 Do you know how to sew? Have you sewn anything special this holiday season?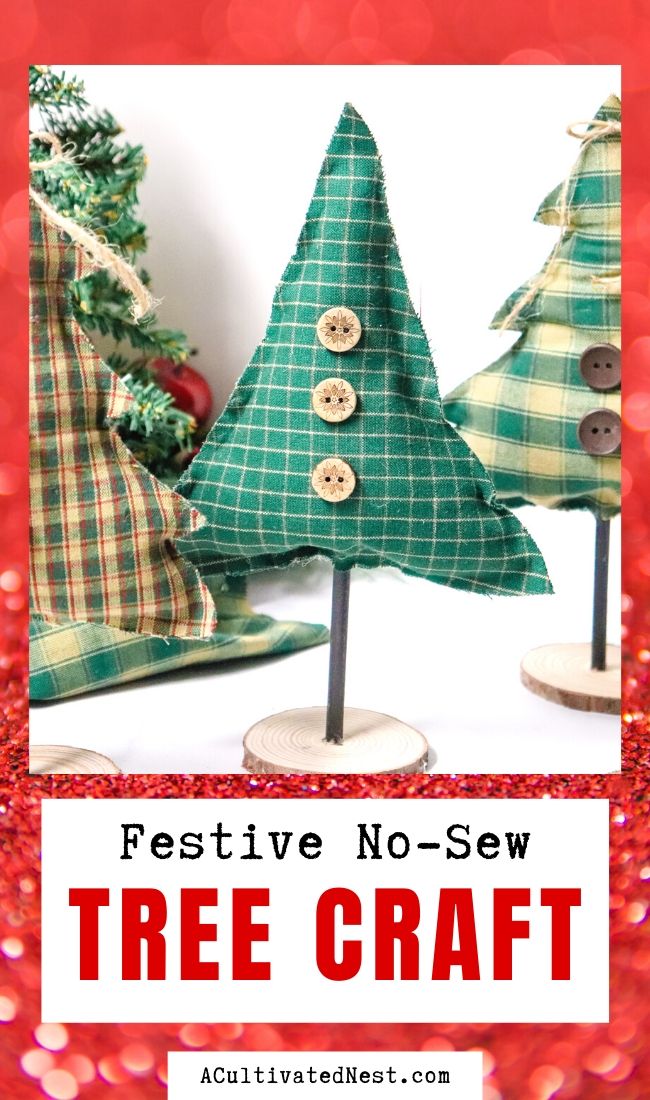 You might also be interested in: DIY Dollar Store Christmas Tree Centerpiece