Not only are handmade soaps a beautiful addition to your sink they can also be customized with scent, color, and texture for yourself or to create a lovely gift for someone. Since I have a hubby who likes to tinker- on cars, around the yard, etc… I try to keep the scents from being too girly and the uses multi functional. While this smells yummy,  it is also great for removing grease, dirt, and odors from your hands- making it an excellent choice for after gardening or changing out a fuel pump! Using shea butter leaves your hands soft and moisturized even after the exfoliating and cleansing effect of coffee grounds – plus it just smells heavenly! Here's how to make my Coffee & Ginger Soap!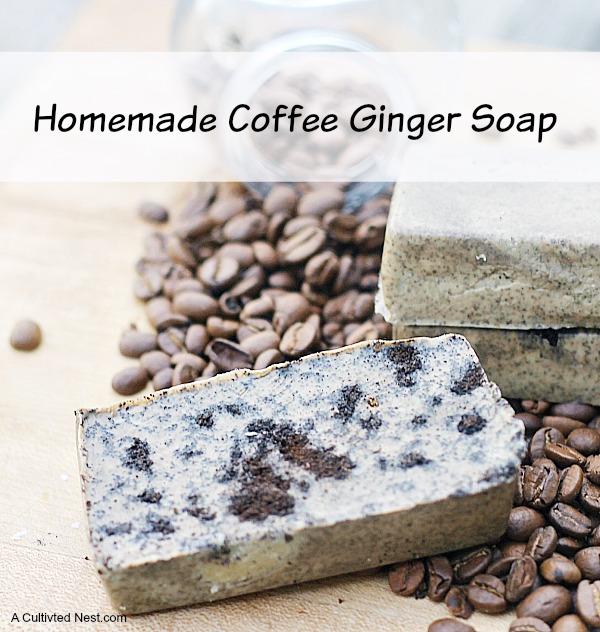 This soap is so easy to make!
Homemade Coffee & Ginger Soap
Ingredients:
1 lb. Shea butter soap
1 Tbsp. ground ginger
½ cup unbrewed coffee grounds
1 tsp. almond extract
silicone mold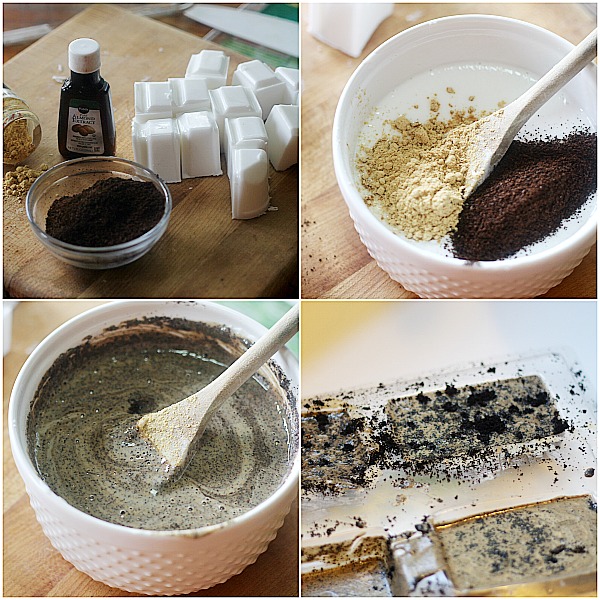 Directions:
1. Chop soap into small pieces, approximately 1"x1".
2. Place in a saucepan over medium heat, stirring frequently until completely melted.
3. Remove from heat and allow to cool but not so much it starts solidifying- 5-7 minutes should do.
4. Stir in grounds, ginger, and extract- if you stir in when hot the majority of your coffee will be dissolved and you will lose a good amount of exfoliating properties.
5. Pour into molds and allow to set until firm- at least 2 hours.
6. Pop gently from mold.
I was able to make 4 slightly smaller than standard sized bars with this recipe.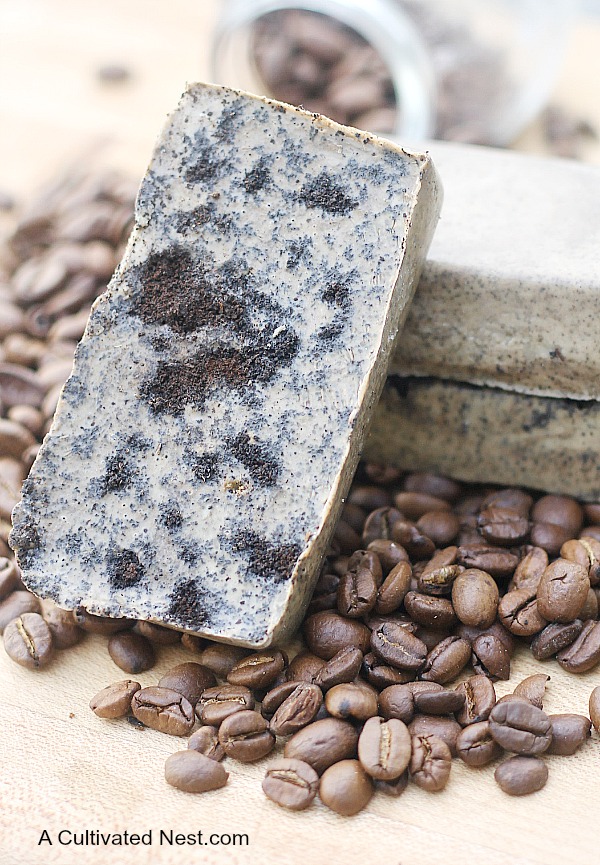 This is a wonderful, moisturizing hand soap but would also work as an exfoliating shower bar as well.
This post contains affiliate links to Amazon, which means that I may earn a small commission from some of the links in this post. Please see our Disclosure Page for more information.
You May Also Be Interested In:
Homemade Gardener's Orange Peel Soap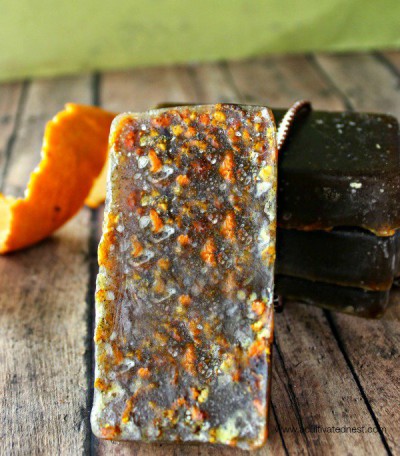 About Jody: I am a Florida girl through and through living the semi-country, small town life.  I am making my way through it with my amazing hubby, 2 beautiful kids, 2 of the best Dachshunds to ever walk the face of the earth, massive amounts of coffee and a whole lot of Jesus.  I homeschool, craft, cook, scrapbook, garden, raid the thrift shops, snap 1,000's of photos, and read when I can grab a spare minute (which is rare). You can find me blogging at Simply Southern Sunshine.