I started making a little cottage style garden along one side of my barn last year. You can see the before in this post. I had made a teacup birdfeeder before and thought another one would be the perfect addition for my new little garden area. This is my super easy way to make a teacup birdfeeder.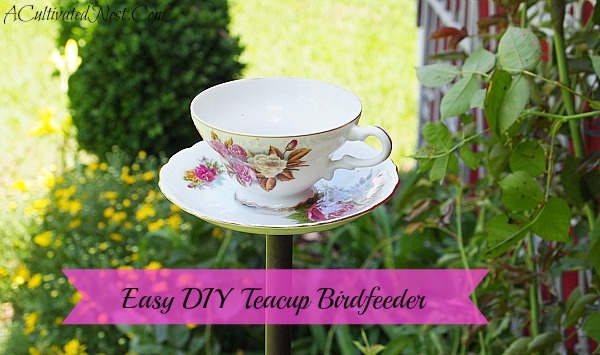 These teacup bird feeders are super cute as garden art! You can add birdseed to the cup, but be sure to check it often and dump the seed if it gets wet.
How To Make A Teacup Bird Feeder
Materials Needed: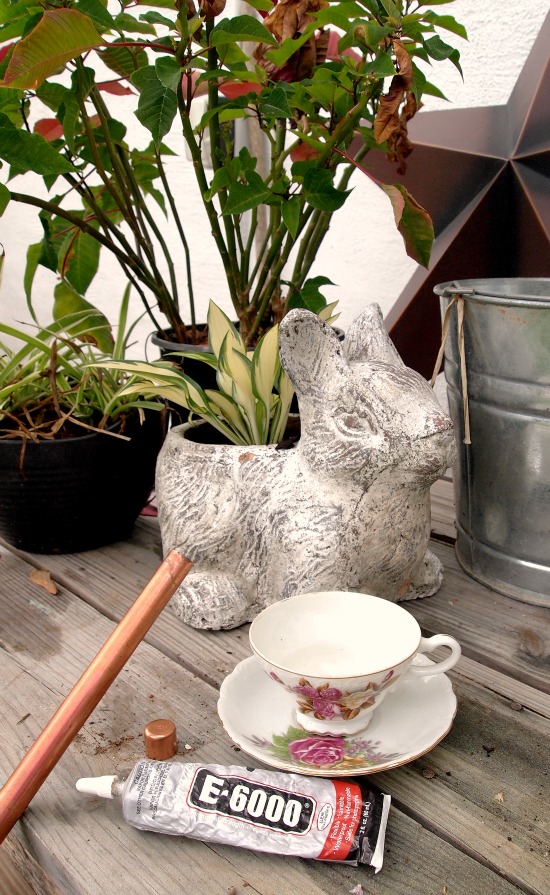 Disclosure: This post may contain affiliate links to Amazon and/or Etsy, which means that I may earn a small commission from some of the links in this post. Please see our Disclosure Page for more information.
All you need is a teacup and saucer (I got these free from a neighbor's garage sale since they didn't sell),  a 1/2 inch piece of copper pipe, a 1/2 in. copper cap that will sit on top of the pipe, some strong waterproof glue.  I used E6000 but I've read that some people have used hot glue successfully. I guess it would depend on your climate.
Directions: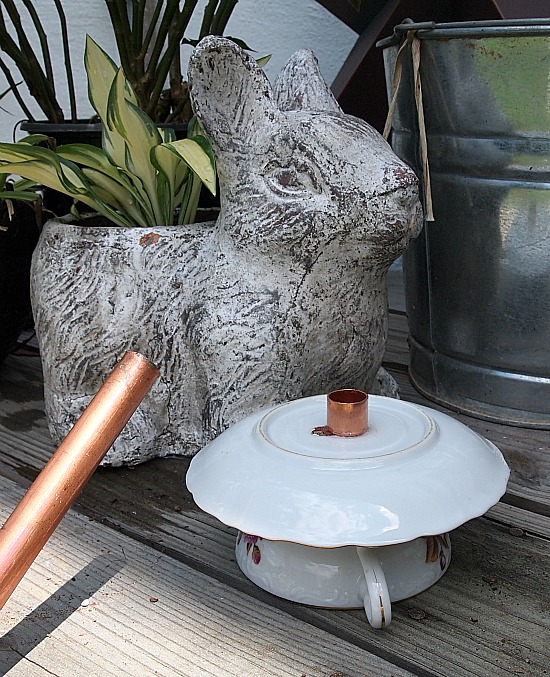 1. Glue your saucer onto your cup
2. Glue your copper cap onto the saucer (with the opening up)and let that sit for several hours to dry.
3. Slip the whole thing onto your copper pipe and you are  done!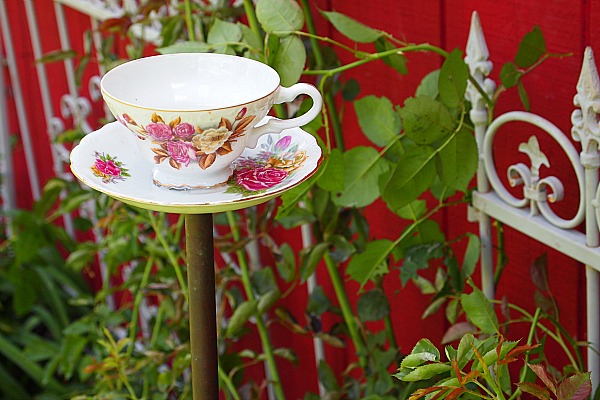 Your pipe can already by in the ground at the height that you want it just to make it quicker since all you have to do is slip the teacup birdfeeder on.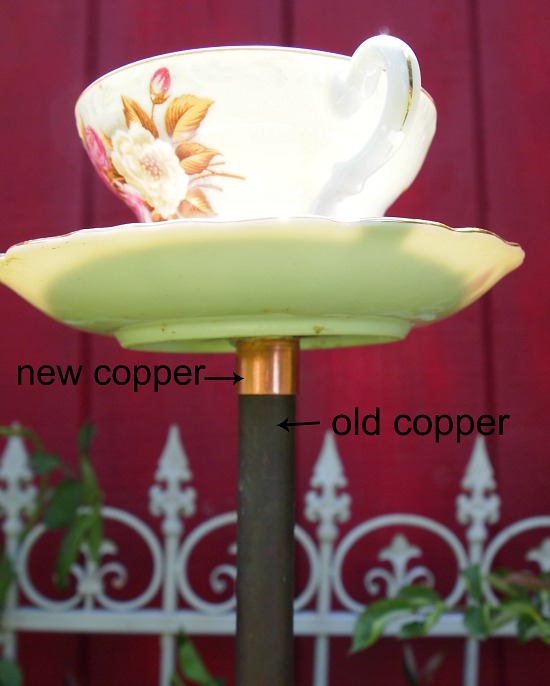 I wanted to show you how beautifully the copper ages. The cap is new copper and the pipe is from the other teacup birdfeeder I made which is a few years old. The other good thing about making one this way is you that you can easily take the teacup part off  if you need to move your pipe and also to dump the water that will collect when it rains.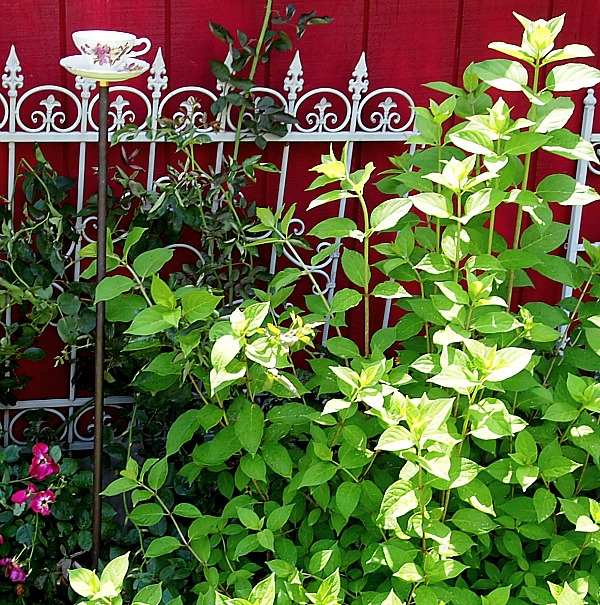 I don't ever really use them as birdfeeders (I know other people do).  I just use them as decoration in my garden.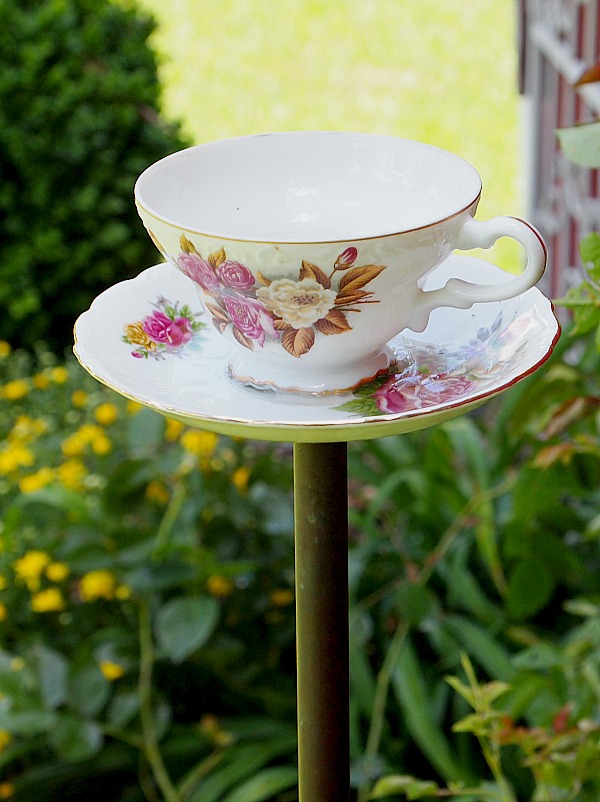 Let me know if you try it the cup and saucer bird feeder!