Teachers deserve a lot more appreciation than they get. Not only are they teaching the next generation, but they also have to deal with unruly kids day in and day out for most of the year! So really every school day should be teacher appreciation day! Unfortunately, teacher appreciation day is only one day out of the year (always Tuesday in the first full week on May). So you should make sure the teachers in your kids' lives have a very special day. The best way to do this is with a homemade gift! Here are 20 DIY Teacher Appreciation Gifts They Will Love!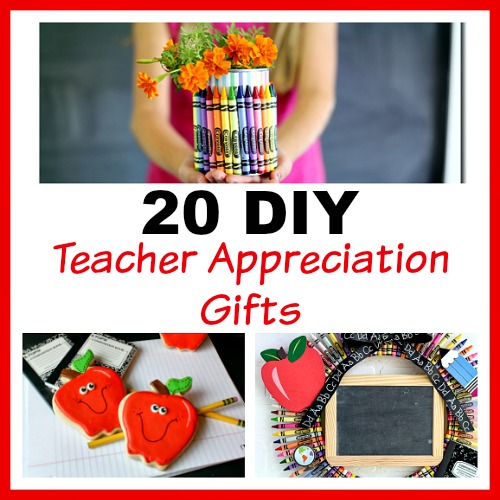 What I love about all of these DIY teacher appreciation gifts is that they're all something I can really see an adult appreciating and actually enjoying. There are some products made for Teacher Appreciation Day that are just okay. Like I can see my kids' teachers smiling politely, and then stuffing the gifts in the closet to never look at again. But these gifts are ones that I would love to get if I was a teacher! And they're fun for kids to make!
20 DIY Teacher Appreciation Gifts They Will Love
Don't have the time to make any of these? Amazon also has some teacher gifts that I can see teachers really enjoying!
What gifts did you used to give your teachers?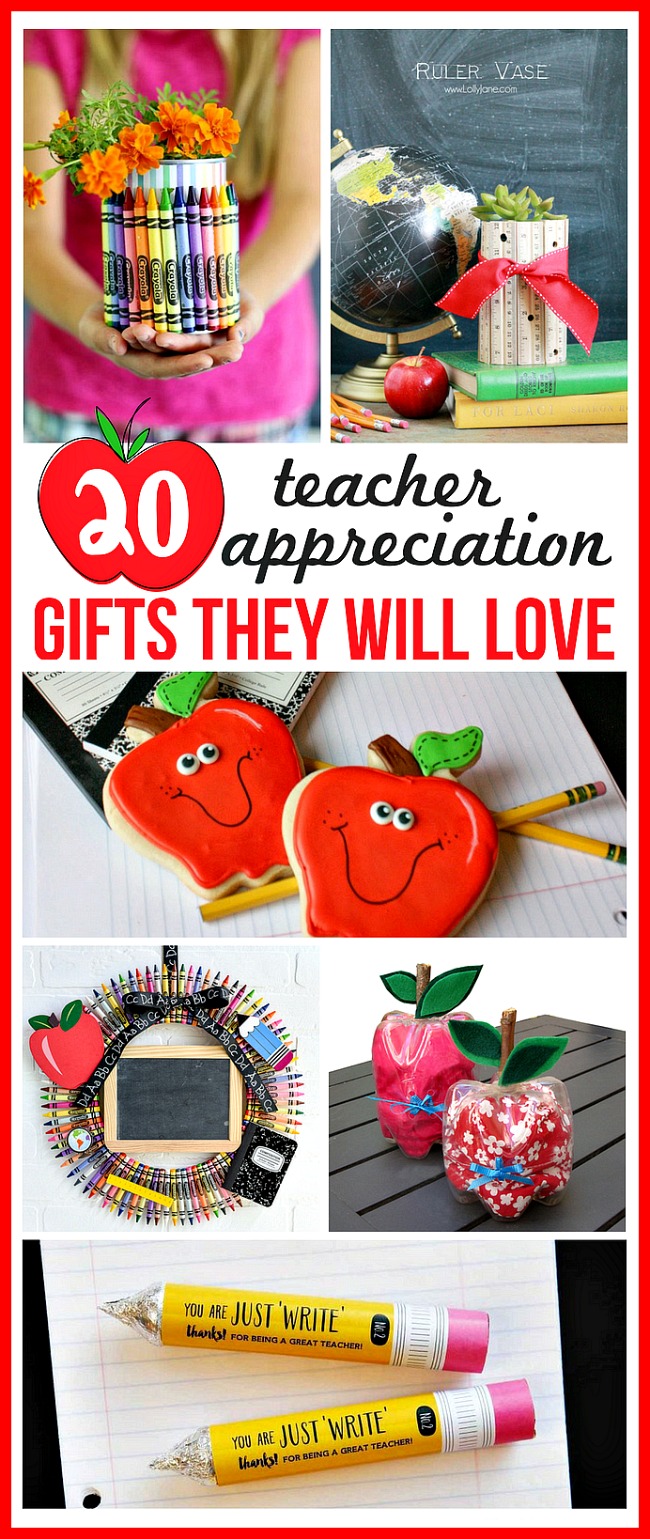 This post contains an affiliate link to Amazon. Please see our Disclosure Page for more information, and thanks for supporting this site!
You might also be interested in: