There are few things in my homemaking that satisfy me more than soft and fragrant laundry! I love when I am putting away my family's clothes and a wonderful smell is in the air. What makes that smell? Fabric softener and laundry boosters like Purex Crystals! Did you know that you can make practically the same laundry crystals at home at a fraction of the cost and without all the added harmful ingredients? Save money and make these DIY Scented Fabric Softener Crystals!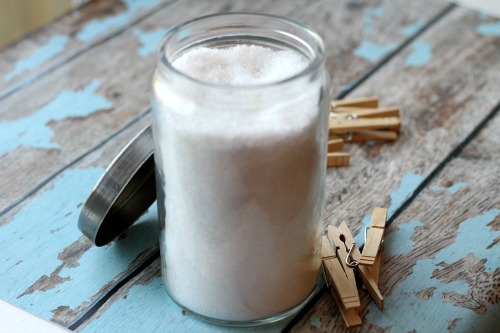 Disclosure: This post may contain affiliate links to Amazon and/or Etsy, which means that I may earn a small commission from some of the links in this post. Please see our Disclosure Page for more information.
I don't want to pay good money to add harmful chemicals to our wash, so making my own laundry crystals was the best option. If you feel the same way, you can make a jar for yourself and easily customize the scents to your preference while still getting soft, wonderful smelling clothes. This recipe is my favorite scent combination for a fresh, clean smell, but you can substitute lemongrass and lavender for your favorite essential oils.
DIY Scented Fabric Softener Crystals
You will need:
2 cups Epsom salts
10 drops Lavender essential oil
10 drops Lemongrass essential oil
Directions: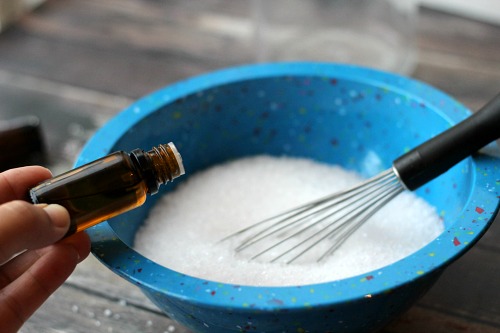 1. Combine Epsom salts and essential oils in a large bowl.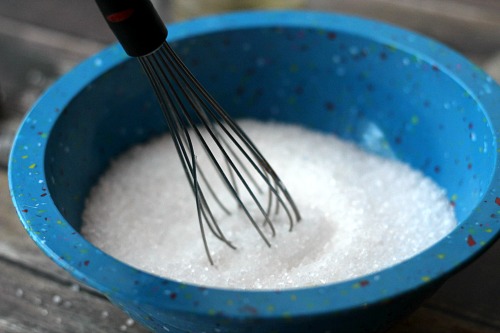 2. Stir well until essential oils are completely incorporated throughout the crystals.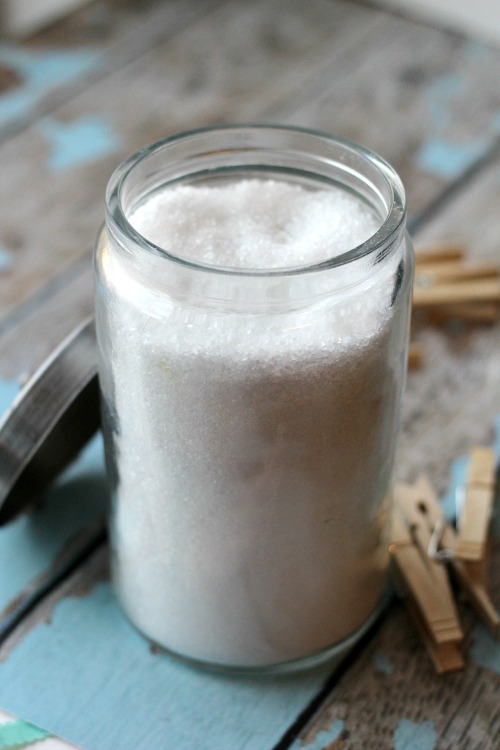 3. Store in an airtight container. Wide mouth mason jars work well, or you could use a jar like this one that I picked up at a thrift store. Add a tablespoon scoop to the jar so it is ready to easily dispense.
To use: Scoop 2 Tbsp. laundry crystals and add directly to the clothes in your washing machine.
That's all you have to do to give a fresh, bright boost to your laundry. Your family will love it! If you find that the smell of these DIY scented fabric softener crystals is not strong enough to suit you, you can add more essential oils until you reach an appropriate scent strength.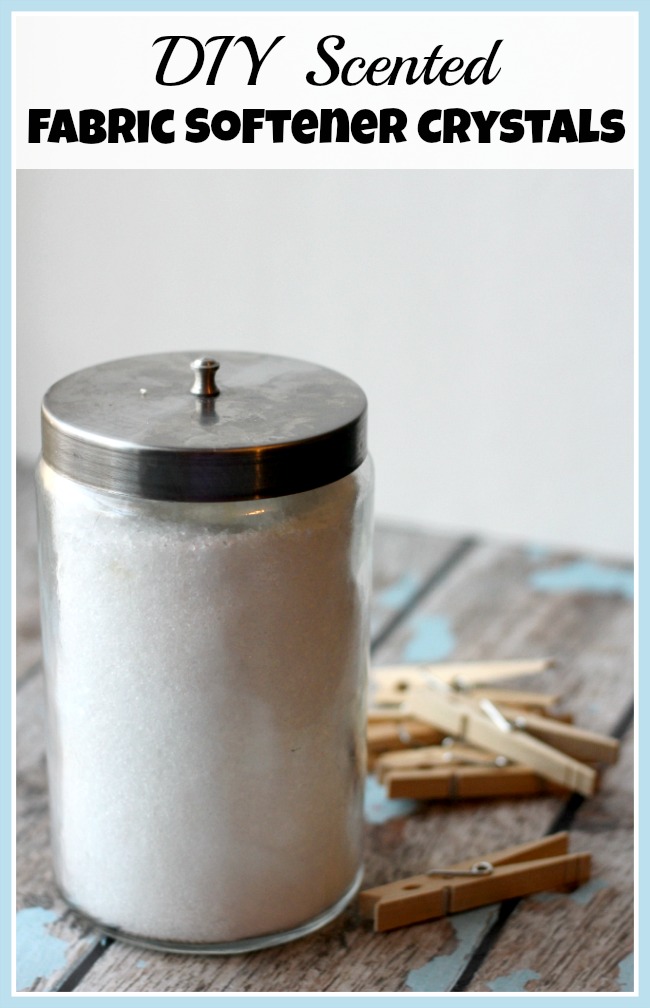 This post contains affiliate links to Amazon. Please see our Disclosure Page for more information.
  About Jody: I am a Florida girl through and through living the semi-country, small town life.  I am making my way through it with my amazing hubby, 2 beautiful kids, 2 of the best Dachshunds to ever walk the face of the earth, massive amounts of coffee and a whole lot of Jesus.  I homeschool, craft, cook, scrapbook, garden, raid the thrift shops, snap 1,000's of photos, and read when I can grab a spare minute (which is rare). You can find me blogging at Simply Southern Sunshine.
You may also be interested in: