A perfect way to decorate for spring is with moss! Luckily fake moss exists, so you can create all sorts of lovely moss-based projects. A particularly nice way I found to use moss is as a covering for flower pots! I took this idea one step further, and made this pretty DIY Rustic Moss Centerpiece Candleholder! Follow this easy tutorial and you can also make a cute moss candleholder centerpiece for your spring table!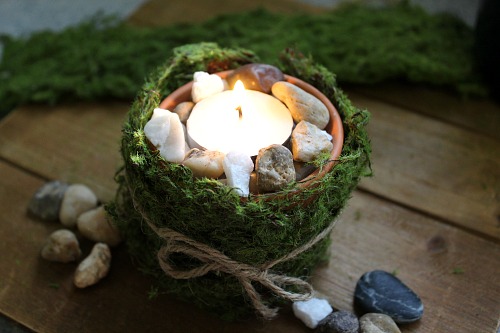 Disclosure: This post may contain affiliate links to Amazon and/or Etsy, which means that I may earn a small commission from some of the links in this post. Please see our Disclosure Page for more information.
This is a great way to bring the outside in for your dinner tablescape, or it can be a create way to decorate an exterior table used during picnics and barbecues! Wouldn't a table look pretty at dusk with a whole bunch of these rustic moss centerpieces running down the center? If you wanted to, you could use battery operated tealight candles, but I preferred the light of a real flame for mine.
DIY Rustic Moss Centerpiece
Supplies: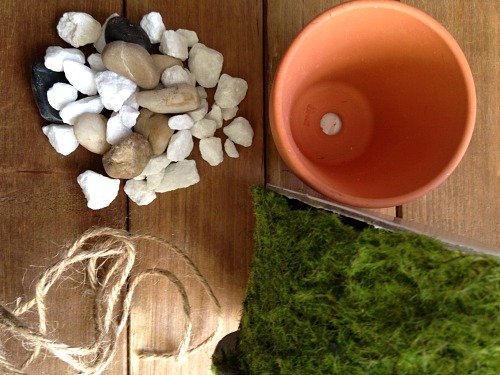 Moss ribbon (sold at Amazon, Michael's, and most craft stores)
Terra cotta flower pot, small
Assorted small rocks
Twine
Tealight candle
Scissors
Hot glue, glue gun
Directions:
1. Begin by wrapping the moss around the terra cotta flower pot. It may be stiff, so you have to keep bending it and forming it around the pot to fit.
2. Cut any extra moss off so it fits clean. Secure with a strip of hot glue to hold in place.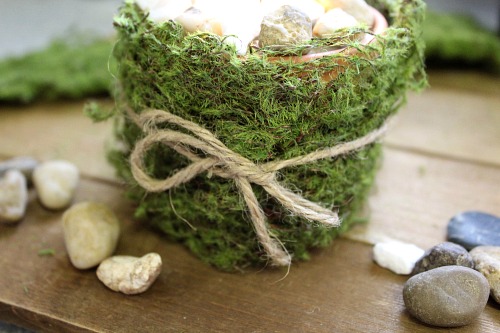 3. Wrap the twine around the moss and tie into a bow. This will also help further secure the moss in place.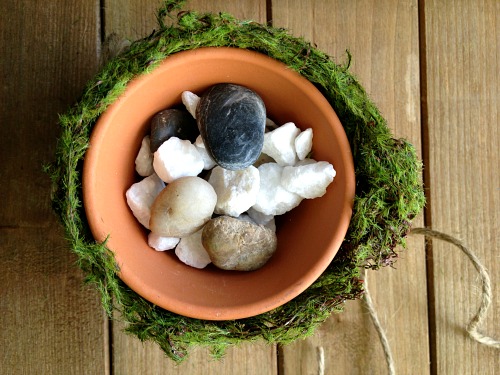 4. Add rocks and pebbles to the flower pot until it is filled halfway.
5. Set the tealight on the pebbles, and then fill in around it with additional stones to secure it.
Your rustic moss centerpiece is now ready to be displayed!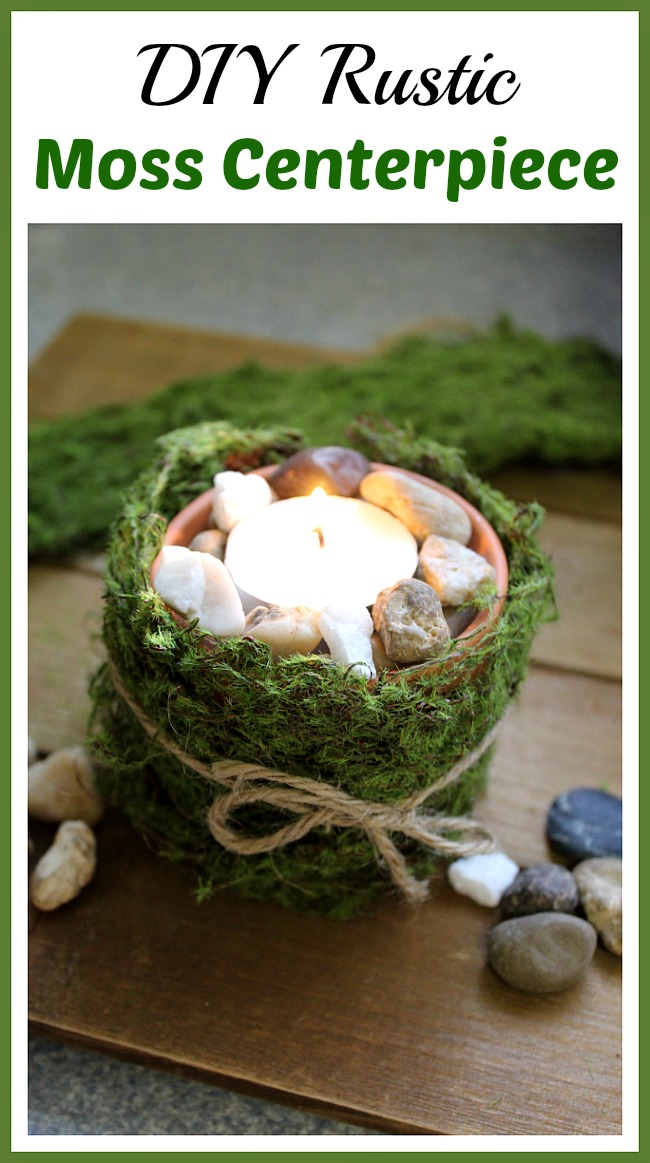 This post contains affiliate links to Amazon. Please see our Disclosure Page for more information.
You may also be interested in: