About 3 years ago I painted and stamped some books to use on my fireplace mantel and I also covered books with scrapbook paper and wrapping paper  (you can see the tutorial here). This time I looked in my fabric stash (cause I've got to use that fabric for something) and covered a few books with some fun fabric  to use on my end table to give my painted obelisk some height.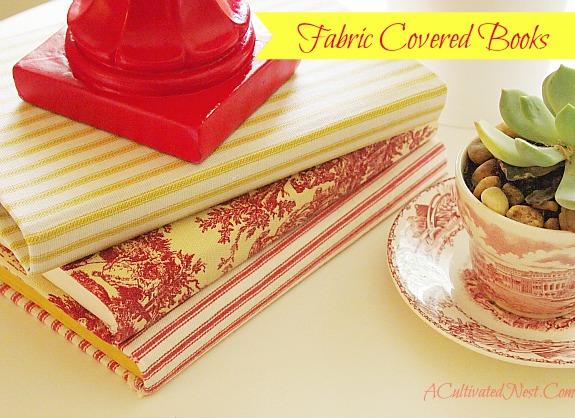 I love using  books as part of my decor.  Especially covered books. They're a great way to add a pop of pattern/color or texture (if you do something plain like burlap). Some times I just spray paint them the color I need. Of course, it should go without saying, that these are books that you are not planning on reading or that are damaged.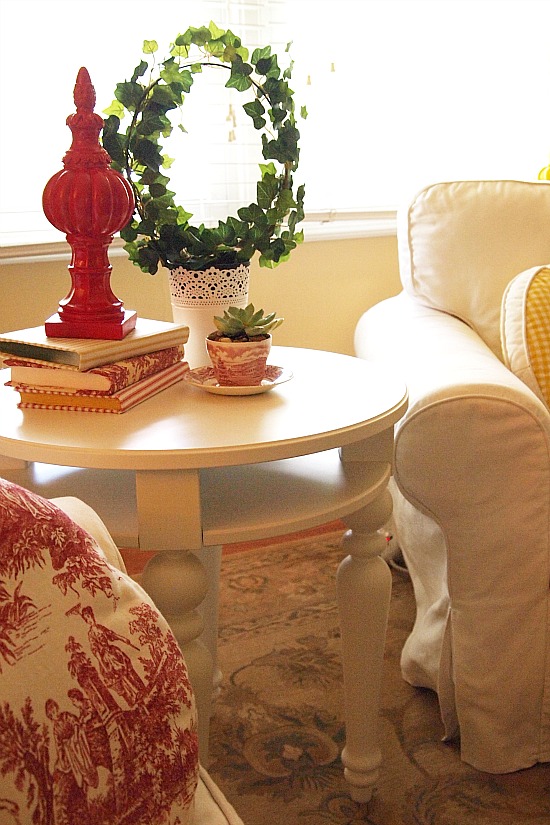 Disclosure: This post may contain affiliate links to Amazon and/or Etsy, which means that I may earn a small commission from some of the links in this post. Please see our Disclosure Page for more information.
Covering old books in fabric, paint or paper is a great way to get them to coordinate with your decor! I used some toile & ticking fabric on mine to go with the toile & gingham patterns that I use in that room (and all the red transferware I have).
Basically, all you have to do is to lay your book spine side down on your fabric, open it up and cut your  fabric about an inch or so larger than the book on all four sides. Then put some hot glue down the outside edge of the book and fold your fabric in. You can also use mod podge or spray adhesive. There are a number of ways to do this.   Here's a detailed tutorial with photos that you can follow.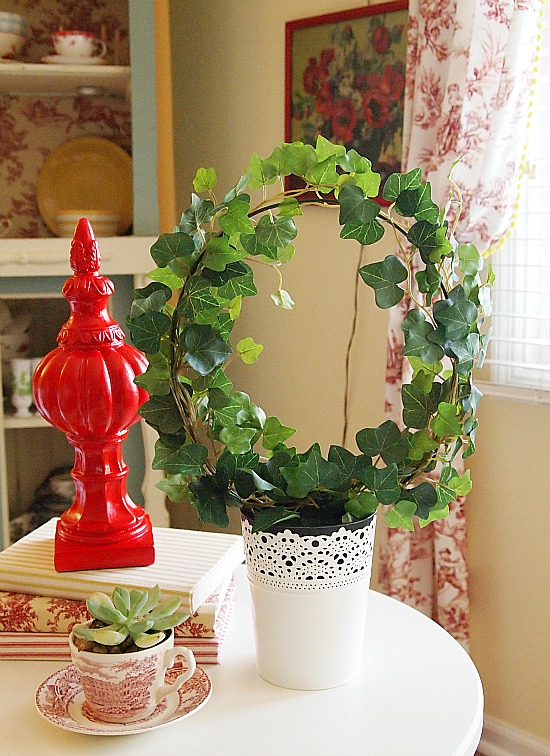 I just think they're a fun, easy and  inexpensive way to to add some pop to a room! So go get some old books you have lying around that are in bad shape or that you don't want to read anymore and cover them!