Mason jars are so versatile! You can make crafts out of them, organize things with them, even cook in them! But did you know that Mason jar lids have other uses, too? You can use Mason jar lids to make delicious desserts! They always come out at the perfect size for party treats or portion-controlled snacks, making them a wonderful way to bake exactly the amount of dessert you need! For inspiration, take a look at these 10 Delicious Mason Jar Lid Desserts!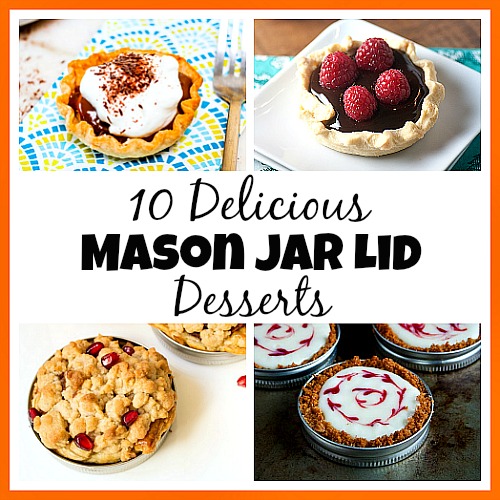 Disclosure: This post may contain affiliate links to Amazon and/or Etsy, which means that I may earn a small commission from some of the links in this post. Please see our Disclosure Page for more information.
While you can use the lids from jars you already have, you can also buy some extra lids just to bake in!
If you're concerned about BPA, know that the more recent lids from Ball and Kerr are BPA-free. Also, some other brands of metal Mason jar lids are now BPA-free as well. If you're buying new lids to make Mason jar lid desserts in, make sure to check the packaging or product description for info on the lids' BPA status.
10 Delicious Mason Jar Lid Desserts
1. Mason Jar Chocolate Raspberry Tarts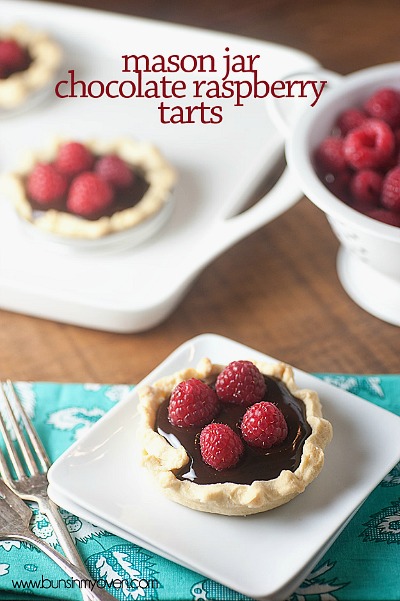 Don't these look decadent and delicious? Check out the recipe for these Mason jar chocolate raspberry tarts from Buns in My Oven!
2. Mini S'more Pies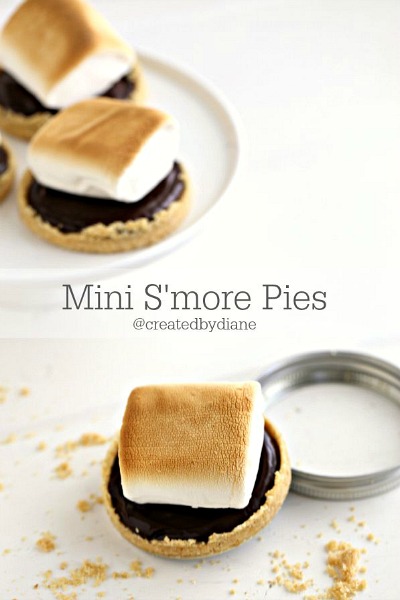 You don't have to go out camping to have these yummy Mini S'more pies from Created by Diane!
3. Mini Mason Jar Lid Strawberry Pies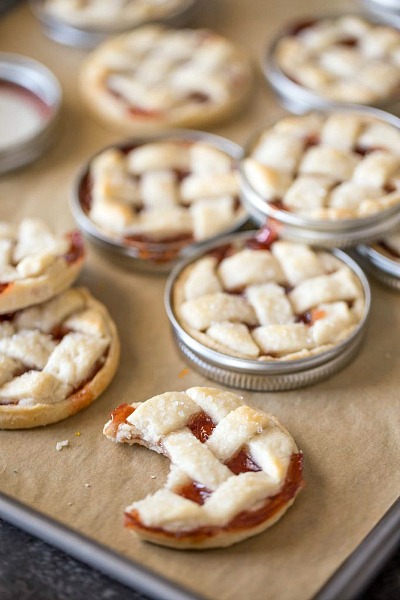 Love strawberry pie? Then you have to make these mini Mason jar lid strawberry pies from Lovely Little Kitchen!
4. White Chocolate Raspberry Mini Tarts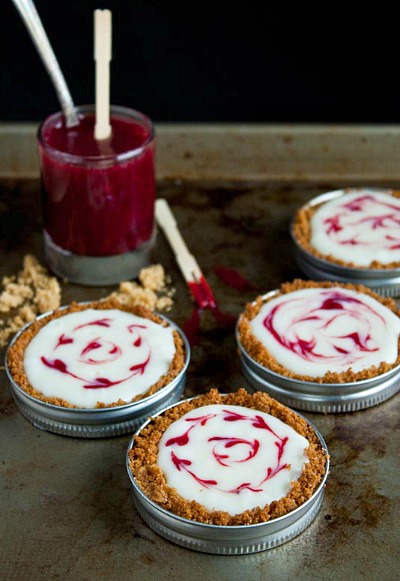 These look both pretty and tasty! Take a look at the recipe for these white chocolate raspberry mini tarts from Dessert for Two.
5. Mason Jar Lid Mini Banoffee Pies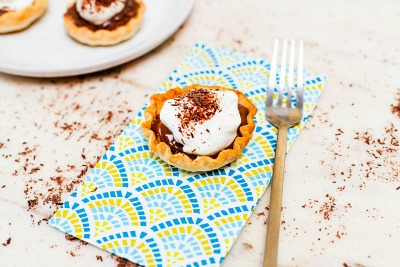 These would be such pretty desserts to serve at a party! Take a look at Brit + Co.'s recipe for Mason jar lid mini Banoffee pies!
6. Mason Jar Lid Black Forest Cakes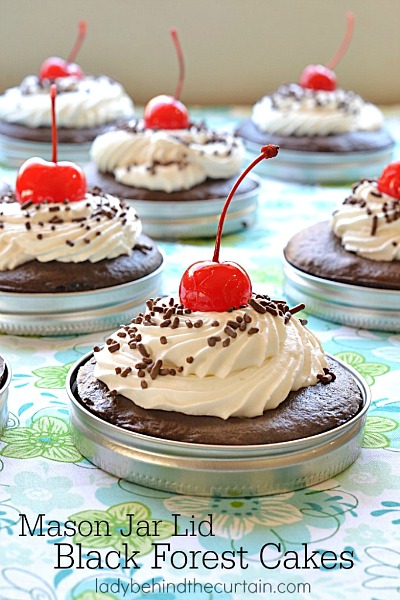 For a yummy, small treat, you have to make these Mason jar lid black forest cakes by Lady Behind the Curtain!
7. Mason Jar Lid Mini Cheesecakes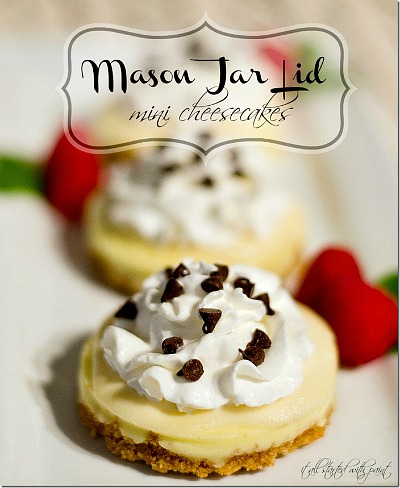 Anyone who likes cheesecake has to try making these Mason jar mini cheesecakes by It All Started with Paint!
8. Rhubarb Mason Jar Lid Pies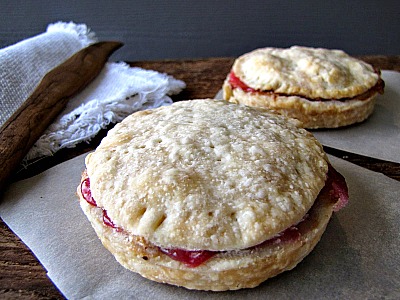 These look so good! Check out the recipe for Rhubarb Mason jar lid pies by Mennonite Girls Can Cook!
9. Mini Pumpkin Pies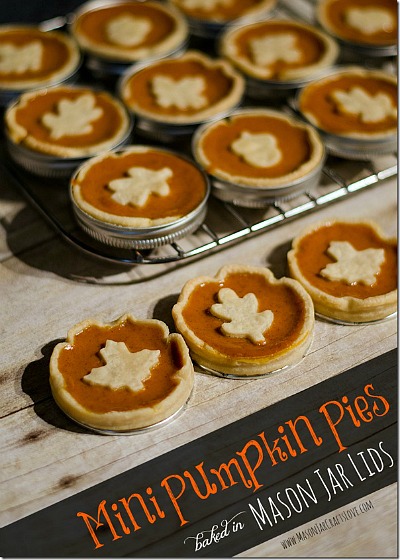 It doesn't have to be fall for you to enjoy these Mini pumpkin pies by Mason Jar Crafts Love!
10. Mason Jar Lid Apple Crumble Pies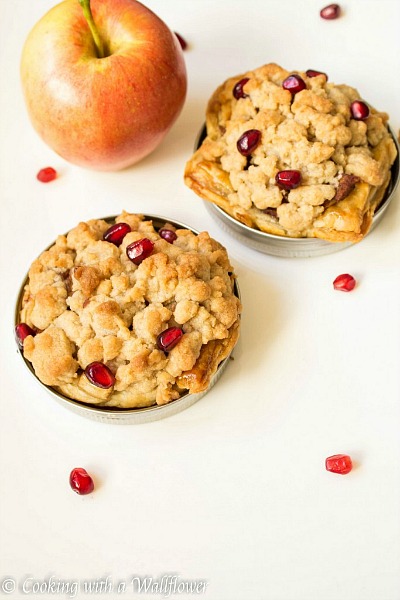 If you try any Mason jar lid desserts, you have to try these Mason jar lid apple crumble pies by Cooking with a Wallflower!
Have you ever made a Mason jar lid dessert?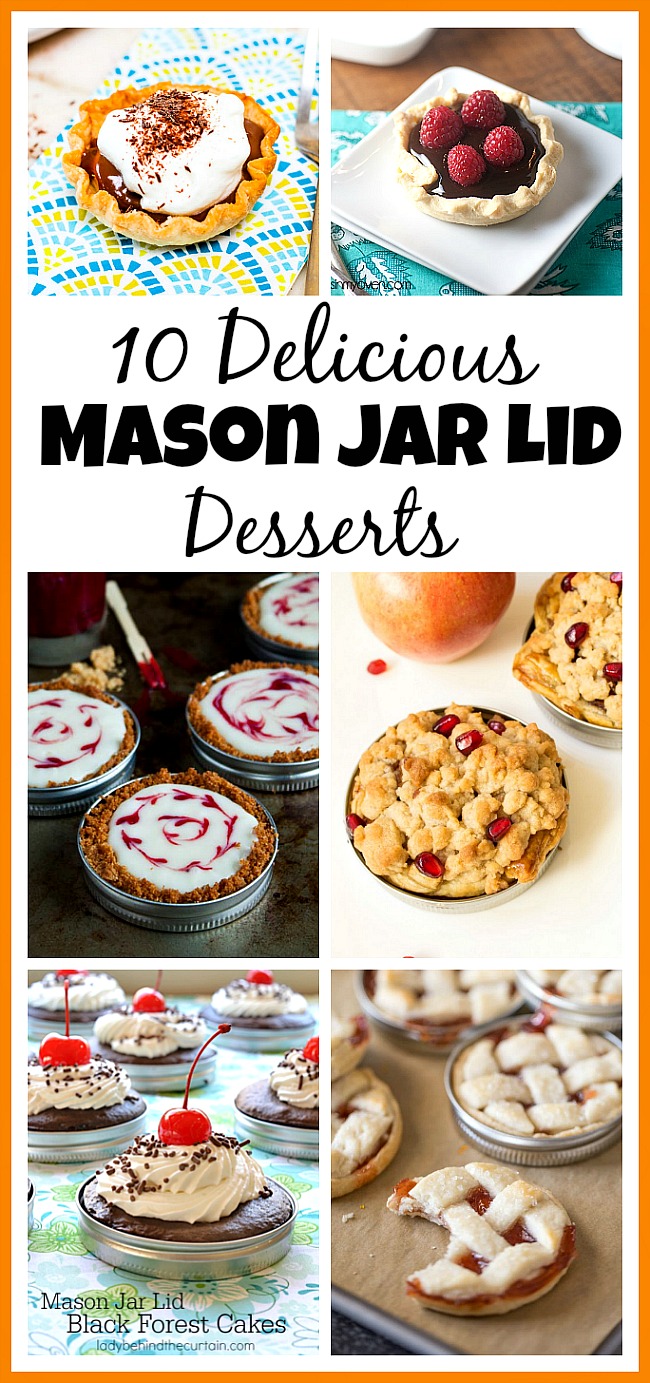 This post contains an affiliate link to Amazon. Please see our Disclosure Page for more information.
You might also be interested in: