I love seafood and most of all I love crab! This is a simple and delicious homemade crab cake recipe! Crispy on the outside and juicy with lots of meaty crab flavor on the inside. You can serve them as an entree or an appetizer.
Disclosure: This post may contain affiliate links to Amazon and/or Etsy, which means that I may earn a small commission from some of the links in this post. Please see our Disclosure Page for more information.
A lot of people insist that crab cakes should be made with fresh crab meat (as in you crack the shells and get out the crab meat). I'm sure they are super delicious that way but I don't have time for that! So don't feel like you can't make crab cakes because you're opting to use canned, frozen, packaged etc crab. It's all delicious!
Crab Cake Recipe
Ingredients:
1 6 oz package of crab
1 egg
1 C. breadcrumbs or saltines or crushed Ritz cracker
1/4 cup green onion
salt and pepper to taste
oil for cooking
*Note: if your mixture is too dry add 1 tablespoon of mayo at a time until it's a stickier consistency. You want your ingredients to stick together. If your mixture seems too 'wet' simply add more breadcrumbs or crackers. You do want the emphasis to be on crab flavor and not the binders so try to use a light hand when adding more.
Homemade Tartar Sauce:
1 cup mayonnaise
1-1/2 tablespoons sweet pickle relish
1 teaspoon Dijon mustard
1 tablespoon minced red onion
1-2 tablespoons lemon juice, to taste
Salt and freshly ground black pepper, to taste
Directions: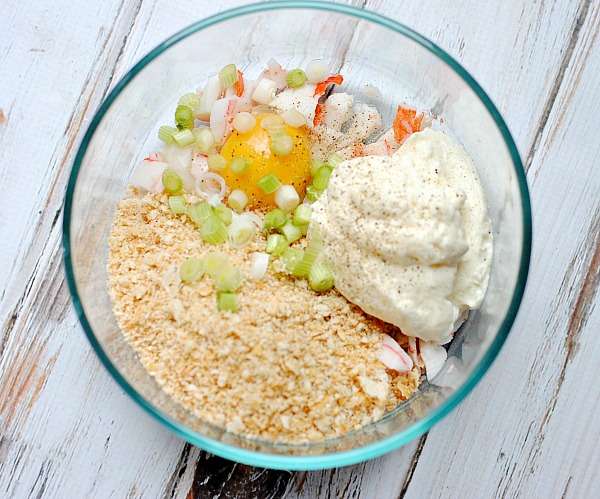 1. Pour cooking oil in the bottom of a medium size pan; just enough to cover the bottom and heat on medium/high heat.
2. Mix the mayo, egg and breadcrumbs together
3. Add in the crab meat
4. Scoop about 2 tablespoons of the mixture at a time and shape into patties*
5. Place into the heated oil and brown for 3-4 minutes.
6. Gently flip and brown the other side. Watch so they do not burn.
7. Remove from the pan and place on a plate with paper towel so they can drain and allow to cool a few minutes prior to serving.
*The number of crab cakes this recipe makes depends on how big you make your patties. Make big patties for dinner crab cakes, and smaller ones for appetizers.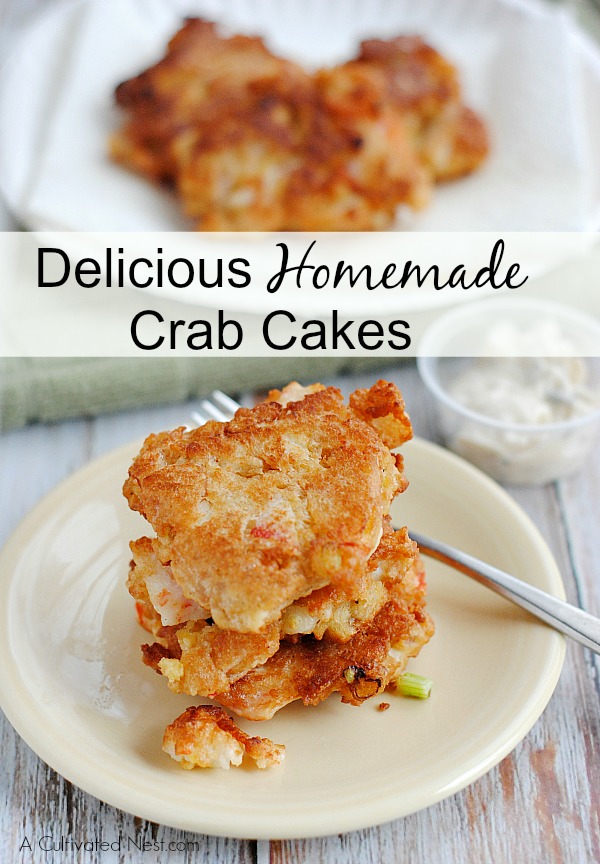 Serve these delicious crab cakes with tartar sauce or sprinkle them with lemon!