Yummy DIY Candy Recipes.
Eating candy is fun for pretty much all of us. It doesn't matter the event, holiday, or reason. What's amazing is that you can make such a huge variety of candy at home, and you'll have a blast doing it! Plus, the significant advantage of making candy yourself is you know exactly what goes into it. This is especially important if you're on a special diet or you have a food allergy. Check out these 20 Delicious Homemade Candy Recipes and get in the kitchen and start making these yummy treats!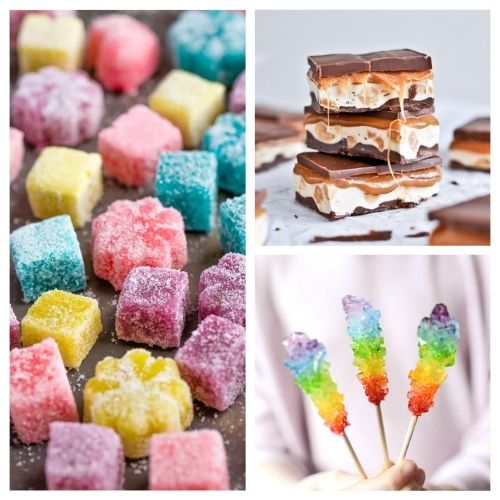 Disclosure: This post may contain affiliate links to Amazon and/or Etsy, which means that I may earn a small commission from some of the links in this post. Please see our Disclosure Page for more information.
Preparing your own all-natural candy is also an awesome idea for Halloween and other holidays! If your kids that are sensitive to additives like food coloring, making your own homemade candy is a great way to prevent them from getting something they can't have. You can even get the kids involved, and everybody can work together to make some delicious and tasty treats the whole family will love. If you want to do something extra-special, you could make any of these homemade candies and give them to friends, family members, neighbors, or even co-workers. Everybody loves homemade candy!
20 Delicious Homemade Candy Recipes
In order to make the most delicious and amazing homemade candy, you are going to need a few basic supplies to get started. Each recipe will have its own list of supplies and ingredients that you need, and you should follow that. But I wanted to point out a few things that are helpful when making candy at home.
Candy thermometer – Having a good quality candy thermometer is so important when you're heating ingredients for candy. Your candy is going to turn out so much better if you cook it to the proper temperature.
Squeeze Bottle -Something that I really enjoy using when making candy at home is a regular old squeeze bottle. You can add melted chocolate and other toppings into the squeeze bottle and gently press on it to add some beautiful character to your candy.
Good Quality Saucepan -With many recipes, you will actually be heating ingredients on the stovetop. You need a really good quality saucepan to make that happen. This allows the heat to distribute evenly across the components, and you'll be less likely to burn or ruin the candy.
Dipping Tools – Something else I found that super helpful is a set of dipping tools. They make it so much easier to allow your desserts to have a very professional quality to them.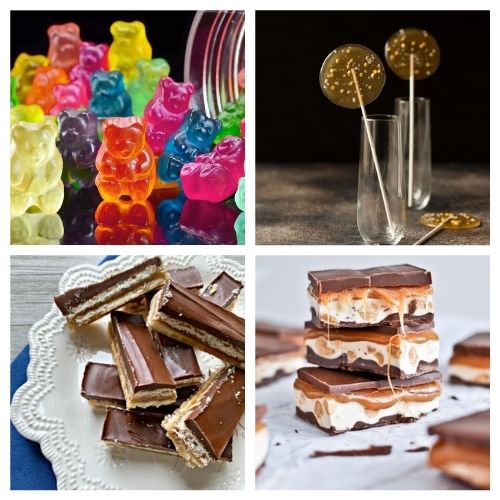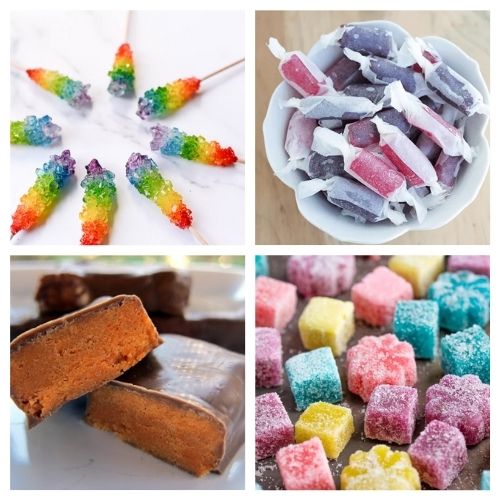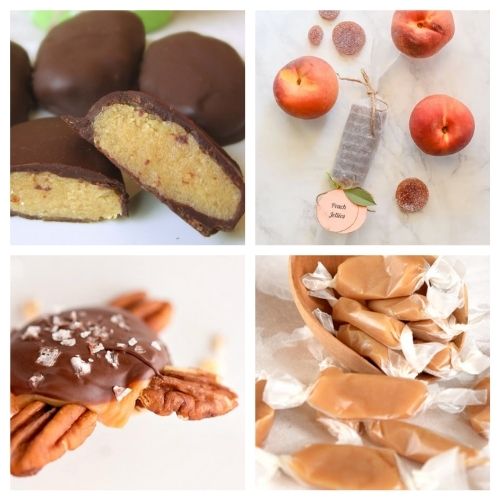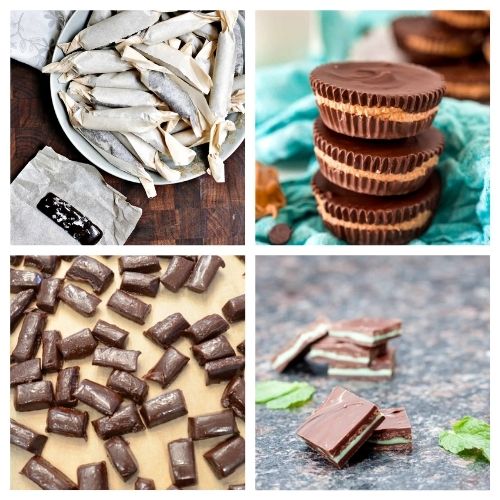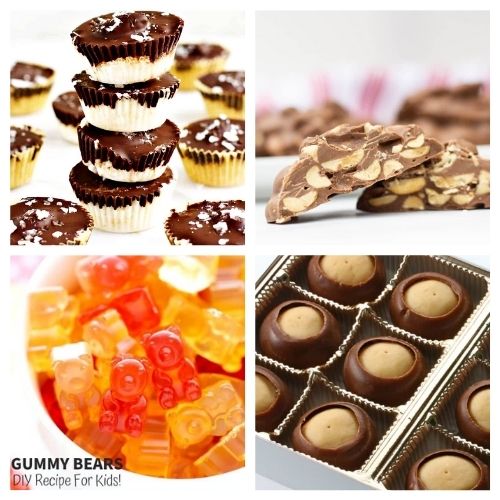 What's your favorite kind of candy?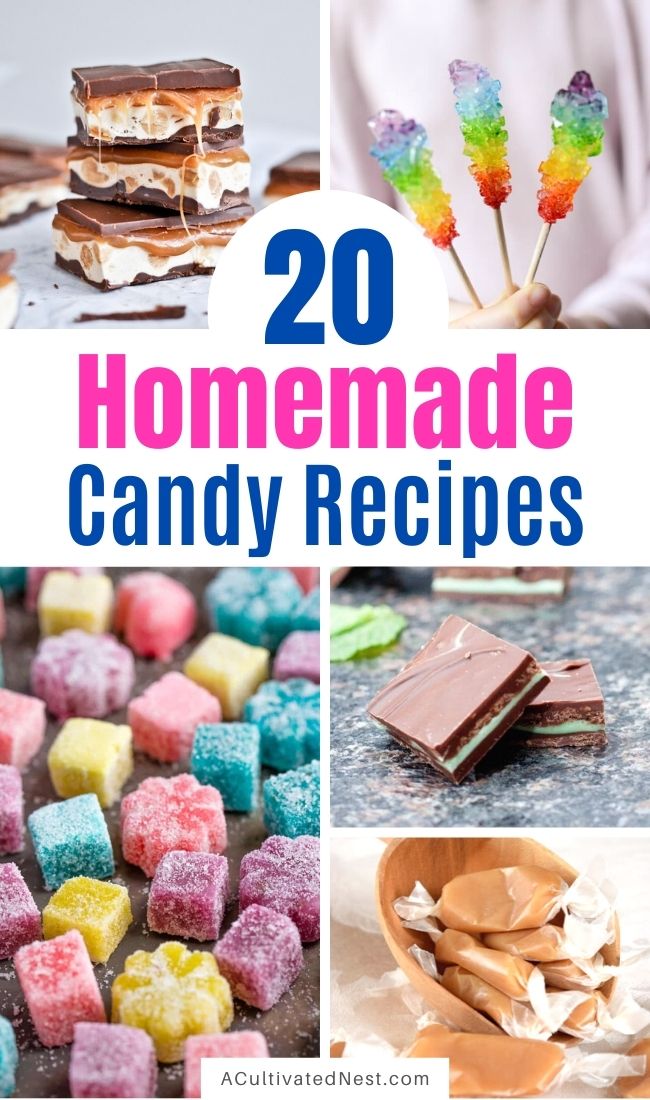 You might also be interested in: 12 Yummy Ways To Use Leftover Halloween Candy