I found a black urn that I had forgotten about while trying to organize my garage recently! I used love urns. I had quite a few of them (they're so versatile since you can fill them with just about anything). Now I  only have this one and few small ones. I sold a lot of my urns in my last garage sale when I went through a "I've got to downsize and declutter – how many urns does and person need" phase and now, of course, I wish I hadn't. But if I held onto everything all the time I would need a few empty rooms for storage!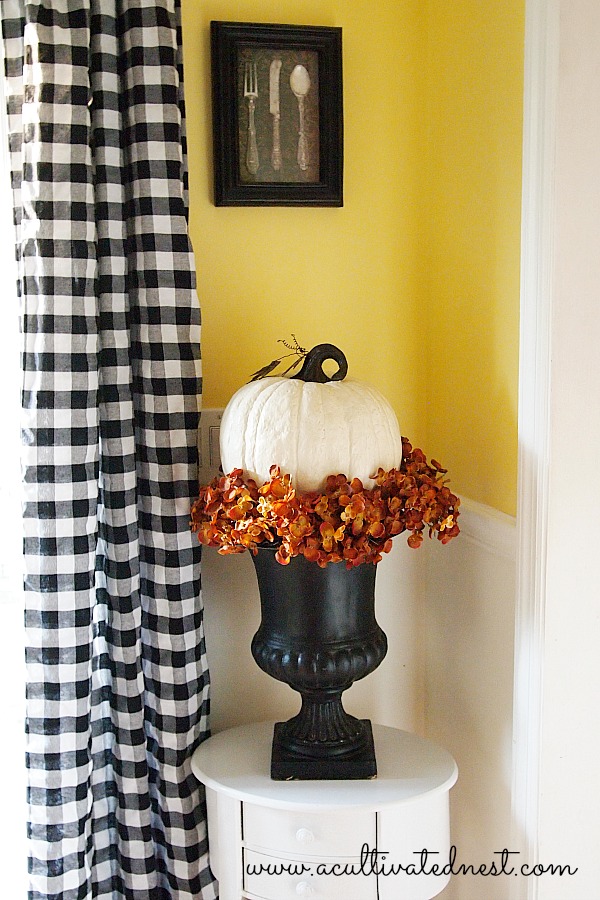 I brought it upstairs into the dining room to see how it would look. I think I'm going to put a little Christmas tree in it, but for now I did a easy little fall arrangement of some hydrangea stems and a ceramic pumpkin that I didn't know what to do with this year.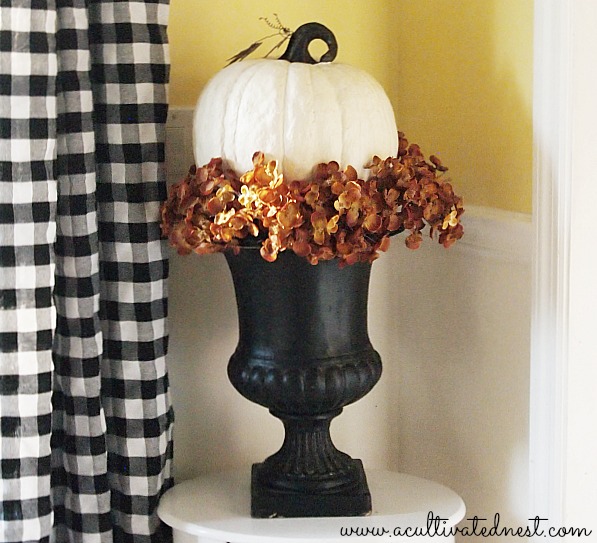 Disclosure: This post may contain affiliate links to Amazon and/or Etsy, which means that I may earn a small commission from some of the links in this post. Please see our Disclosure Page for more information.
For some reason, I think urns really call attention to  whatever is in them.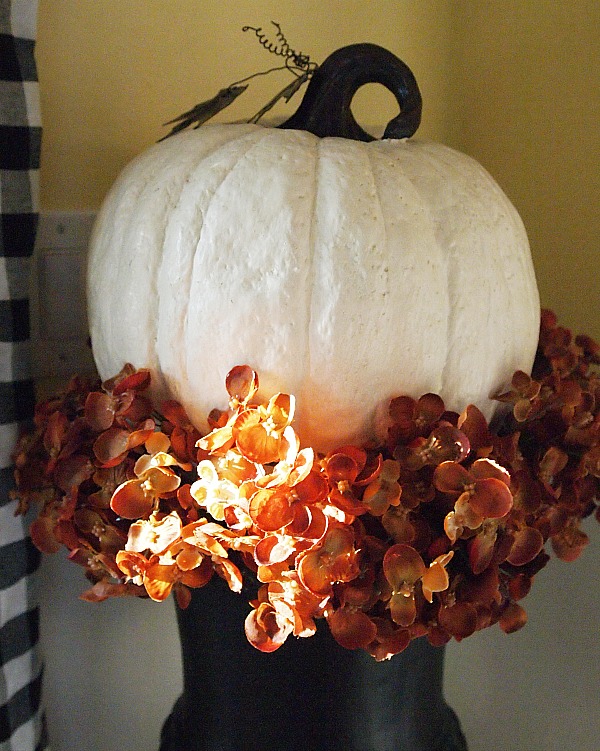 I'm glad I found my urn!