Well I should say decorating with a shutter in my screened porch, because I only have one shutter to show you today! I got two shutters at a neighborhood garage sale last year (you can see the before here) and yes, it's taken me over a year to do anything with them. Hopefully I'm not the only slow poke around here when it comes to projects! I love decorating with shutters, so I hope to be able to get to other one soon!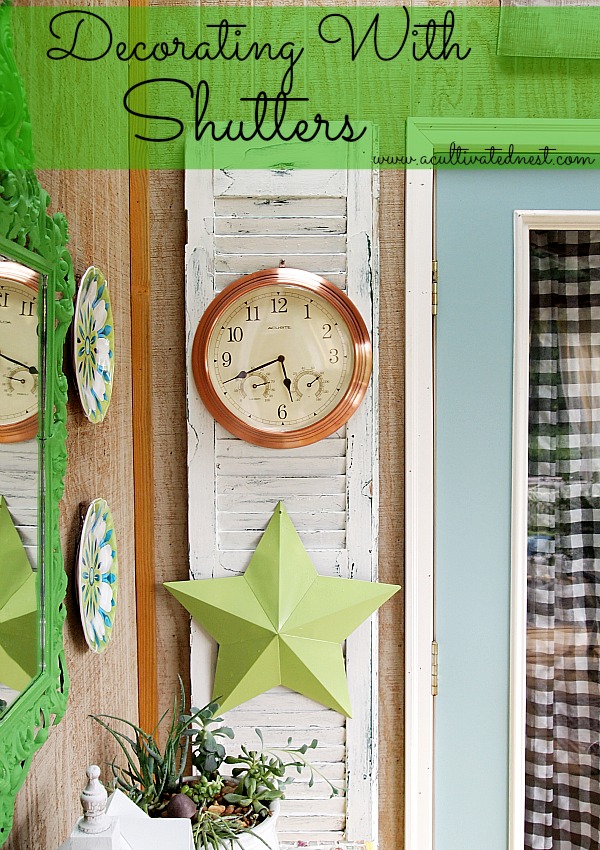 Anyway, I wasn't sure what I was going to do with them. There are so many ways you can use old shutters (check out my 10 Ways to Use Old Shutters post if you need ideas).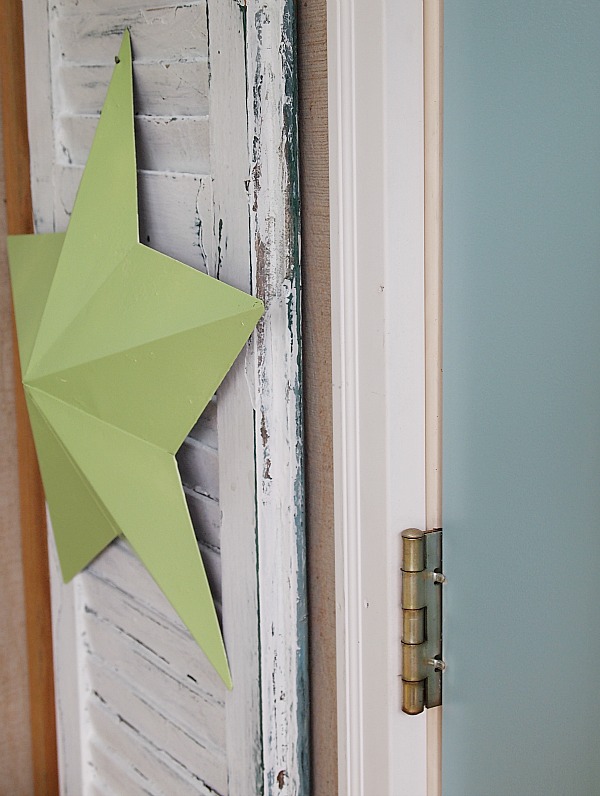 Disclosure: This post may contain affiliate links to Amazon and/or Etsy, which means that I may earn a small commission from some of the links in this post. Please see our Disclosure Page for more information.
I repainted it to look chippy and white and hung it next to my patio doors and hung stuff off of it. Like this tin star which I spray painted an apple green (cause green is my screen porch color this year).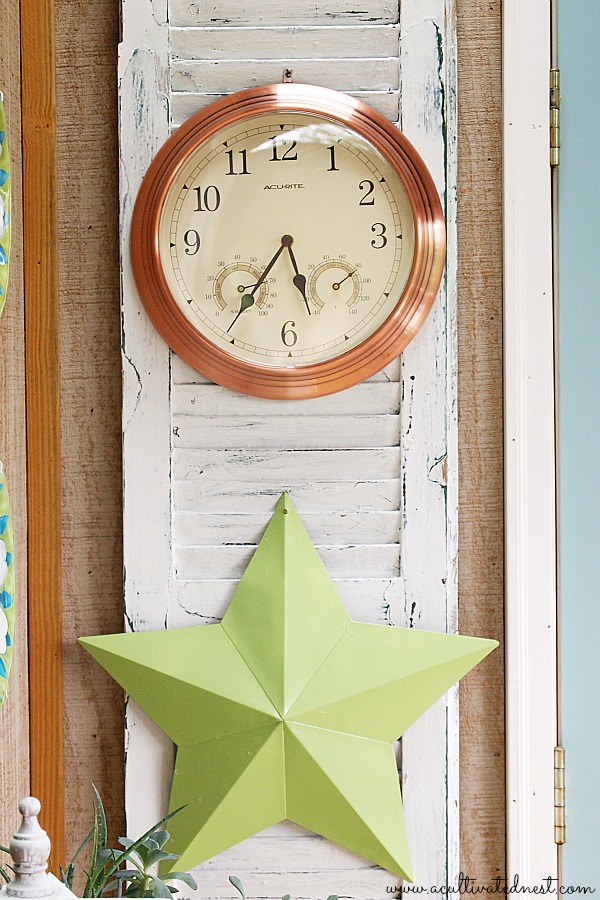 We also got this copper clock/thermometer at Home Depot and hung that on the shutter too.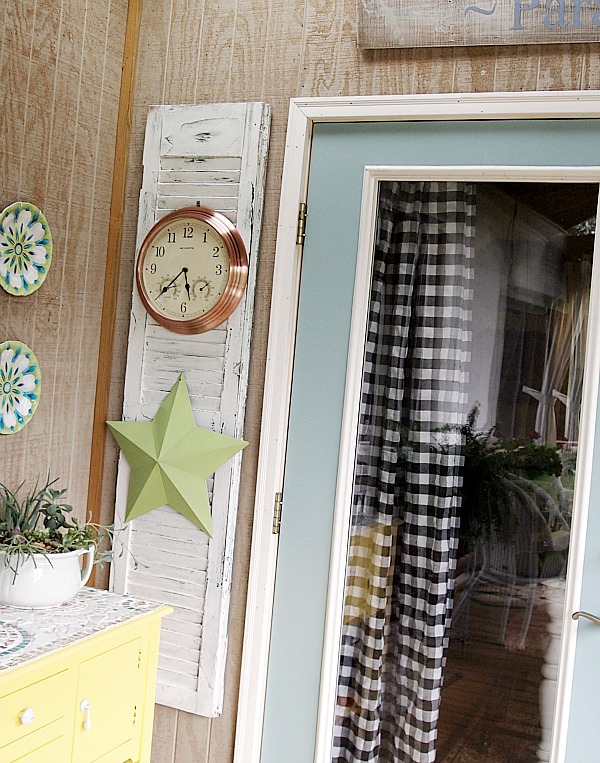 I was only going to use one shutter in here and make the other one into a console table, but I like the way this one looks so much that I'm going to add the other one to the other side!
Besides adding the shutter, I also re-worked my Indoor Succulent Garden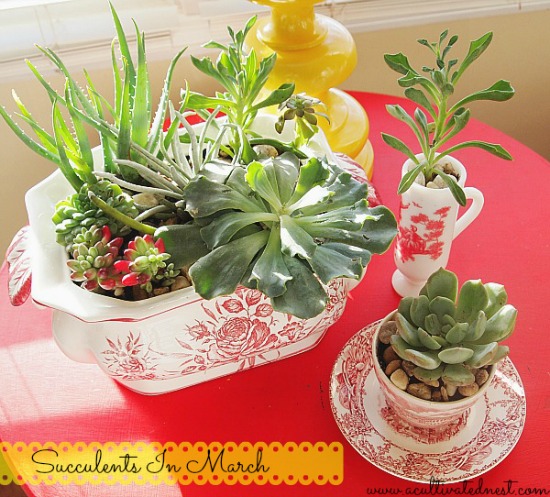 This is what they looked like in March.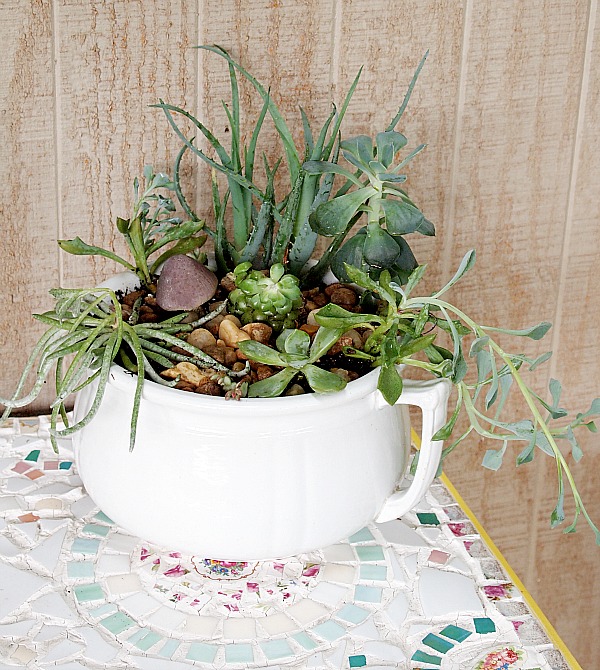 And this is what they look like now  on my outdoor buffet.  I wanted to keep them outside and was looking for a pot and remembered that I had this chamber pot. Which worked perfectly!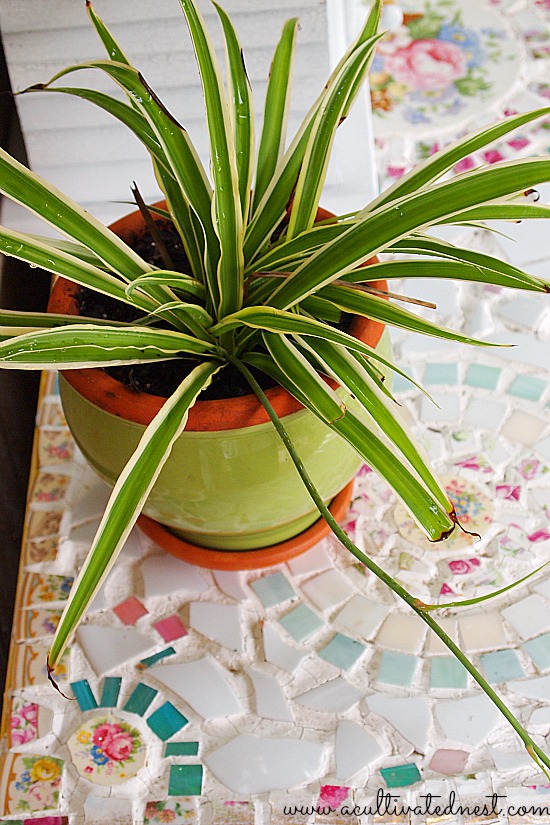 I divided a spider plant that made a miraculous comeback (I really thought it died because I had it outside during the winter and it was all brown and dead looking). It bounced back and was a big root bound plant so I divided it up into little plants. I replanted one into a green pot I already had (Target from last year I think) and now it sits on my outdoor buffet.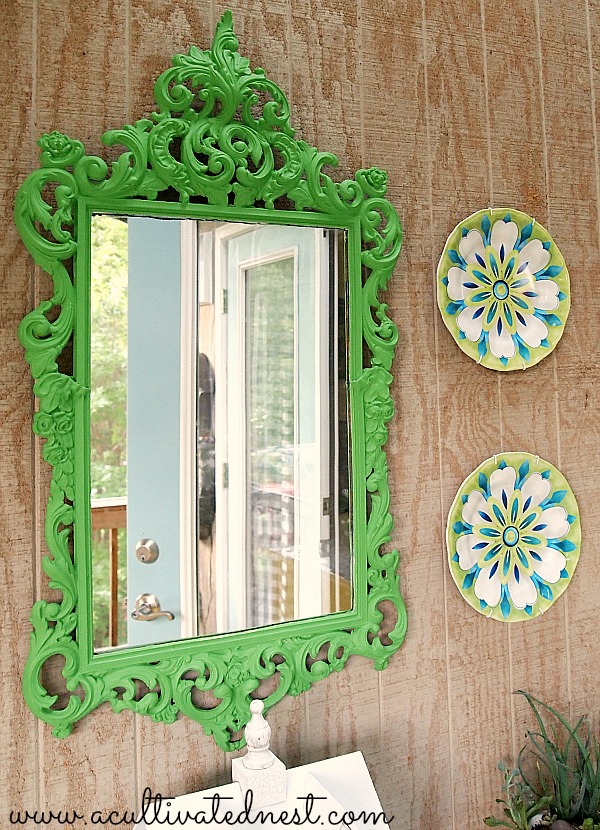 That's all that's new out on my porch until I get that other shutter painted and up!
You May Also Be Interested In: