Faux taxidermy has become a really popular trend in decorating the past couple of years! At first I didn't like it at all. I mean, it's a select group of people that embrace the whole animal head on the wall look. But after a while they sort of grew on me (the fake ones).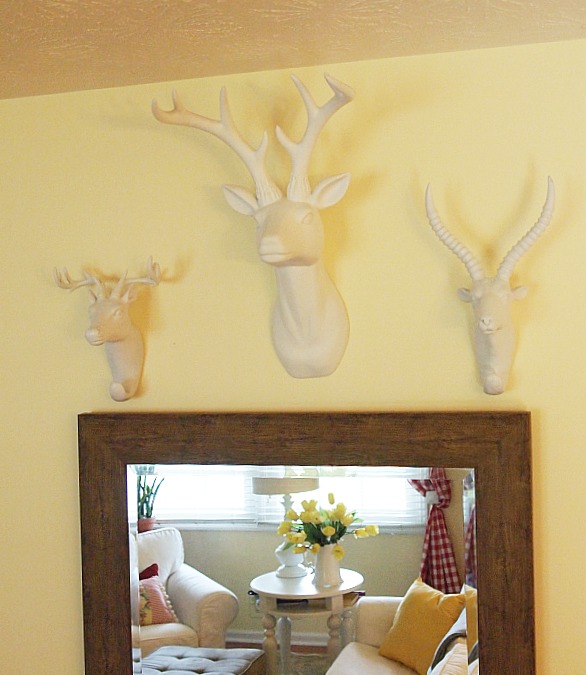 Disclosure: This post may contain affiliate links to Amazon and/or Etsy, which means that I may earn a small commission from some of the links in this post. Please see our Disclosure Page for more information.
I think it's because  the fake ones are usually white , white with a color or even decoupaged – so they're not life like at all. Now I see them more as modern art – as sculptures.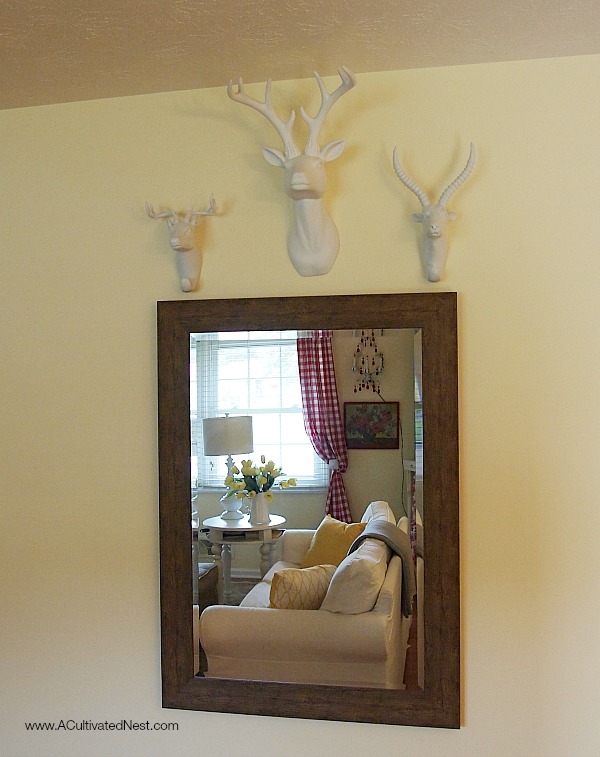 I started with one that I bought at Target last year (see how mainstream they are) and now I've added two more small ones to make a unique focal point on this wall with the mirror.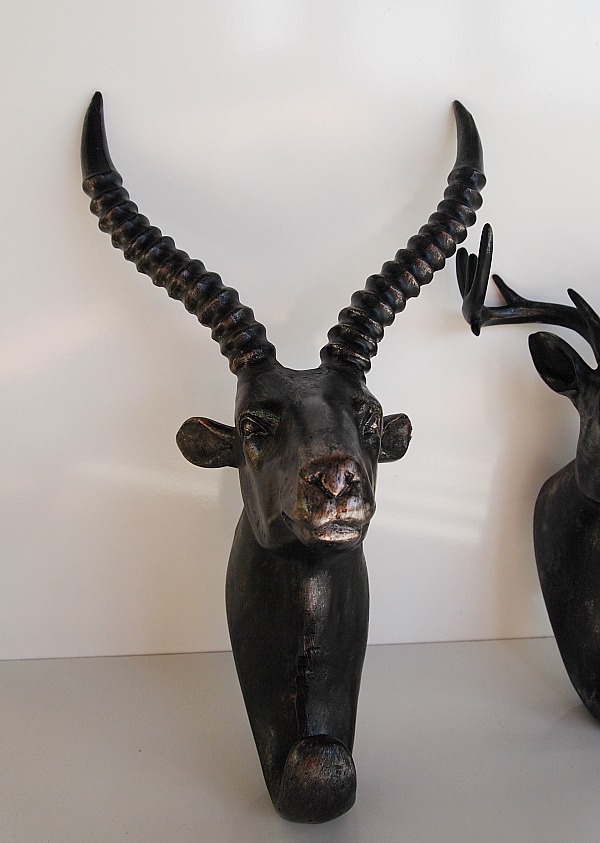 The two I added started out as sort of black/bronze and I admit they looked a bit creepy to me! But a few passes with some white satin spray paint and they fit right in with the one from Target.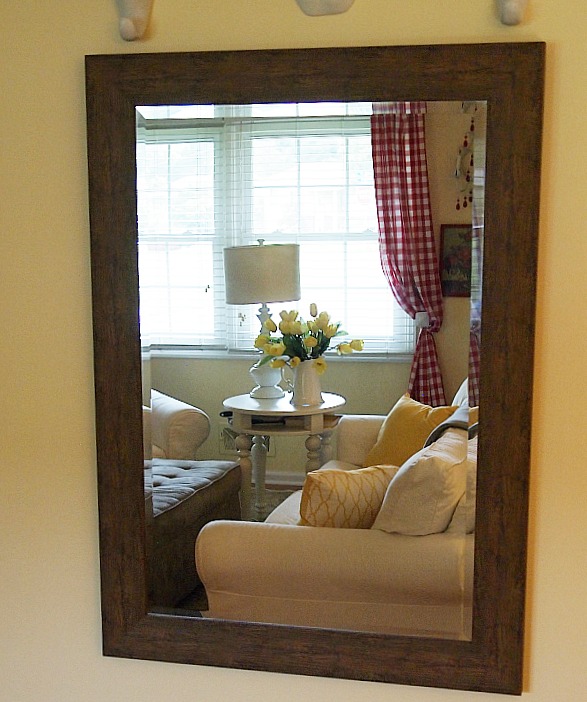 I love how the mirror on this wall reflects the living room!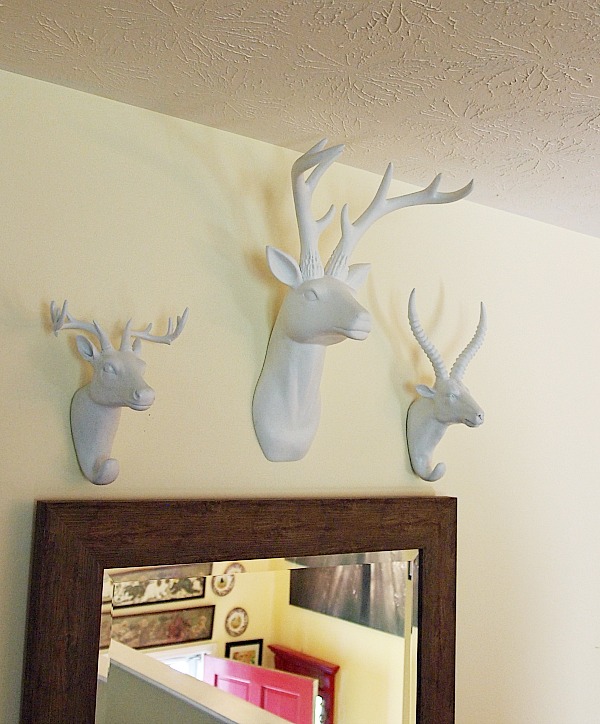 They are a bit quirky but so is the rest of the house!  I think I'm going to make a flower garland to hang around the stag head!