Well I'm finally starting to see the light with some of our  DIY outdoor projects! Just in time too. It's already hot early in the morning so soon working outside at any time is not going to be happening. Let me show you what we did with the area outside our back door.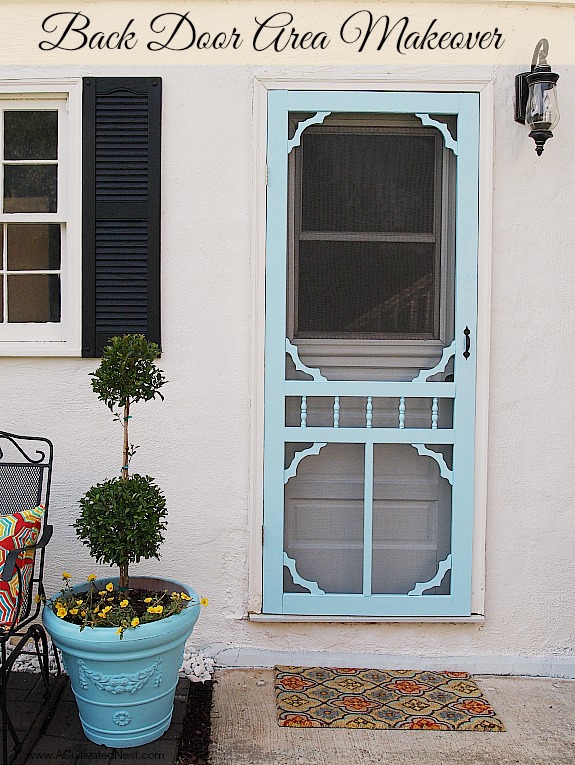 Disclosure: This post may contain affiliate links to Amazon and/or Etsy, which means that I may earn a small commission from some of the links in this post. Please see our Disclosure Page for more information.
I finished painting the gingerbread screen door we installed and the door behind it.  I'm excited that I  can cross that off my many painting projects list! This is just an in stock wood screen door from Home Depot. It already has all the gingerbread trim on it. (If we were staying here you know I would have painted that door more than one color 🙂 )
I used to have my potting bench here that my husband made me out of reclaimed pallets and wood. Which worked for me but we didn't think most people would be happy to see a huge bench outside the backdoor. So we moved the potting bench into the garden (I'll show you the new potting area soon) and used a lot of what we had to make this cute little seating area.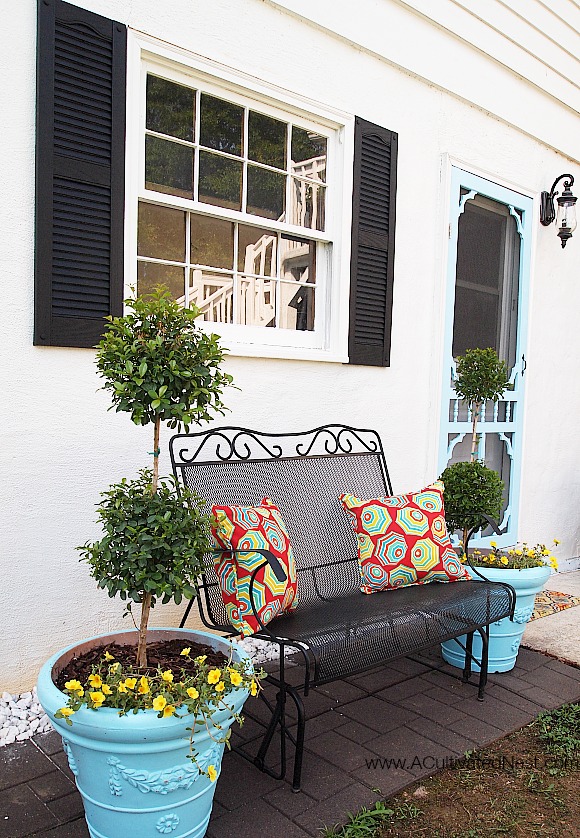 The glider I found at Goodwill many years ago and it was on our patio so we just moved it here. As you can imagine, I have lots of pots!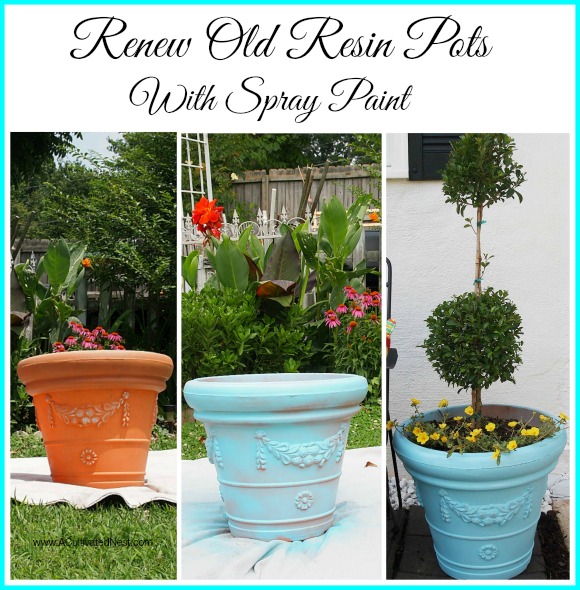 I've had these resin containers for probably 10 years or more! All I did to give them a new look was:
Resin Pot Makeover
1. I washed the dirt off the outside
2. Then a couple of light coats of spray paint ( Rustoleum Aqua). It's specially made for plastic.
3. Then I sanded the raised areas to let the original tan color show through a bit and I have new pots!
I did buy the topiaries but since they're planted in pots they will be coming with me when we move. They're underplanted with yellow Portulaca (which is heat and drought tolerant).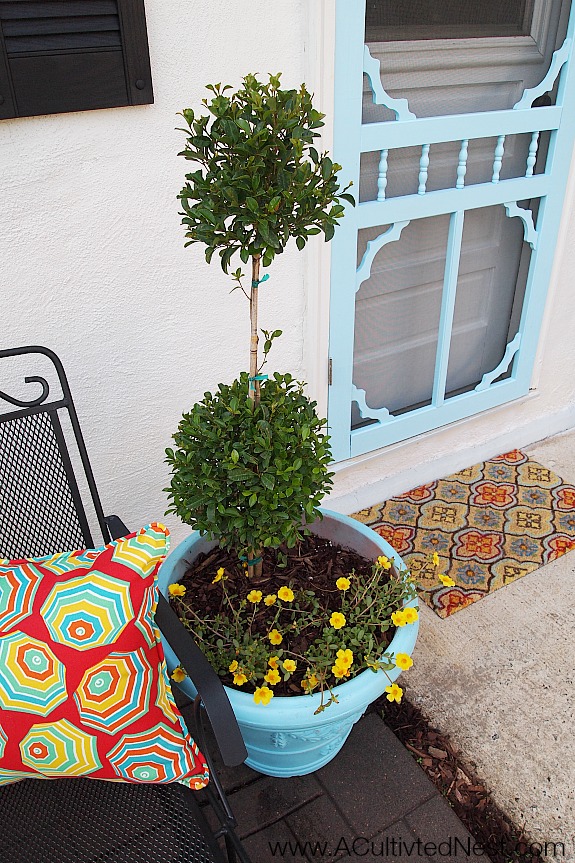 I bought two outdoor cushions from Garden Ridge and a new door mat from Target. I also had to special order shutters for the window above the glider. It's an odd size but they weren't too pricey. I think they were $35 for 2 from Home Depot.  They match the other shutters on the house and give this area a finished look.
We also invested in some rubber patio pavers so we wouldn't have to trim around and under the glider and pots when mowing the lawn. These we just set on top of the ground – no digging required!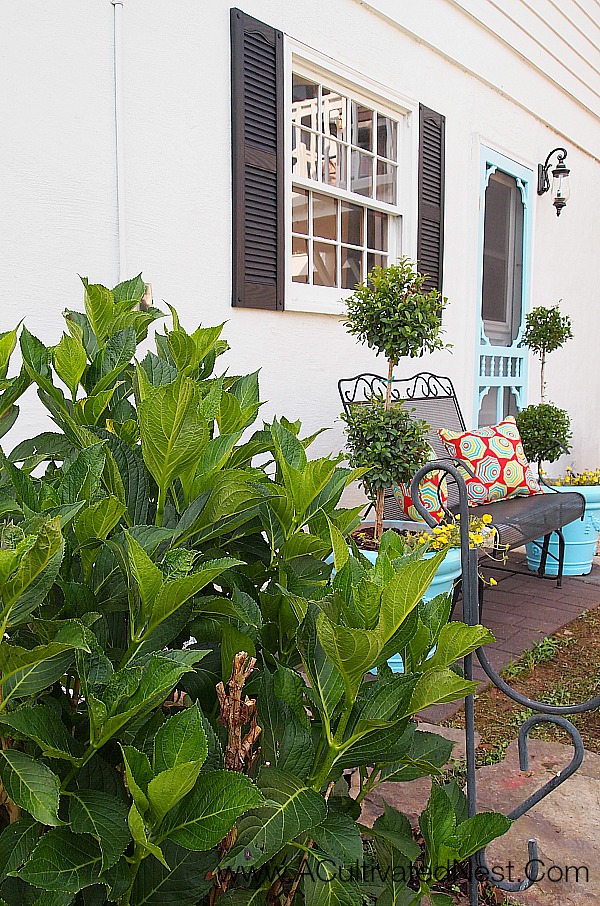 I have a few hydrangeas next to this area. This one isn't in bloom yet, but I think this area will look even prettier when they're in bloom!
Now it's a cute little seating area right outside the backdoor that the new owner's can enjoy!