First off, Happy Earth Day everyone! I moved my living room furniture around again. After living with my living room the way I arranged it last February, I decided last month that I just didn't like it and I've been trying different locations for the couch and chairs and finally settled on something I really like. I just want to show you one corner today.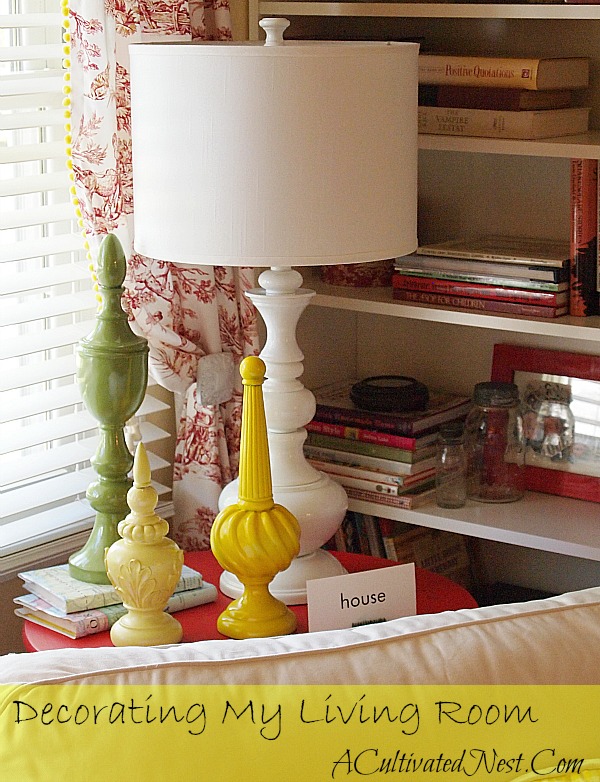 I moved the red table that I've always used as a side table behind my slipcovered Ikea Ektorp chair (which I love – it's so big and comfy) and I moved them both into a corner by the windows and bookcases.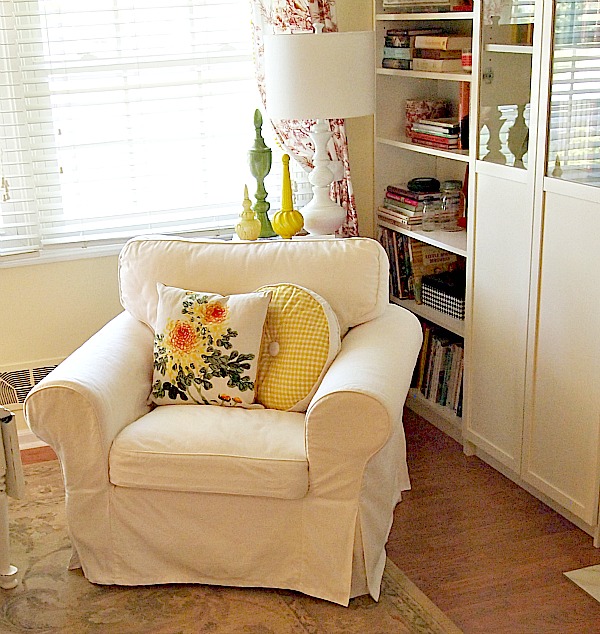 Disclosure: This post may contain affiliate links to Amazon and/or Etsy, which means that I may earn a small commission from some of the links in this post. Please see our Disclosure Page for more information.
Aren't these obelisks cute! I'm so in love with them! I have a bunch of black accessories that I'm not using anymore and I thought I'd just spray paint some of the obelisks fun colors.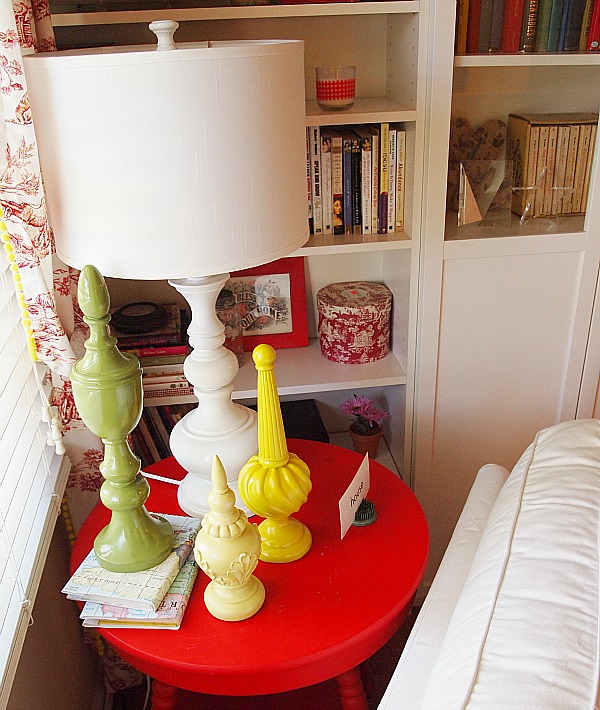 I love the green one. I had some green gloss spray paint which is unusual because I usually use satin but the gloss looks really good.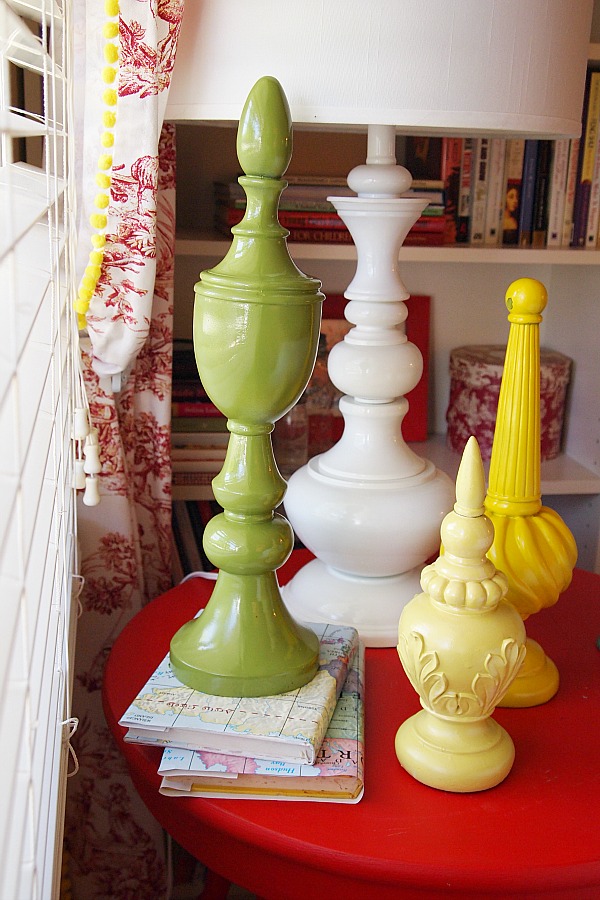 I'm going to pick up a few more cans of gloss and spray the rest of  obelisks that I have in some other fun colors. I don't know why I have so many obelisks (and candlesticks)? 🙂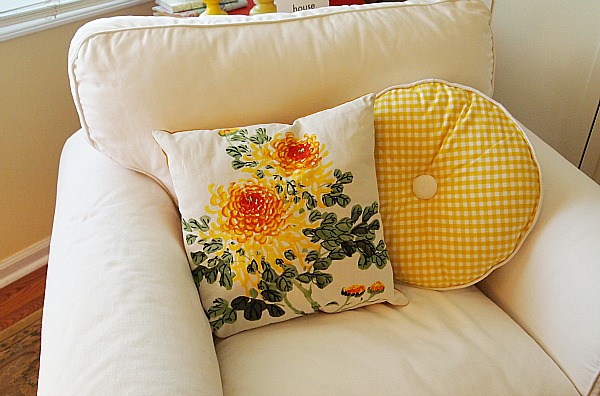 I'm loving yellow and greens this spring! I love that yellow gingham pillow I got at Ikea last year and could kick myself for not picking up two. Apparently everyone else loved the yellow (they also had green and pink) because even thought I went back several times I was never able to find another one.  Hate that!
So that's all I have to show you today. I have to say moving things around to where I really like the way it all looks has re-awakened my decorating mojo!