It's nearly fall, which means it's time for pumpkins! Pumpkin food, pumpkin decor, and pumpkin crafts! This pumpkin craft created by Kari, is super cute, easy to make, and uses one of my favorite materials- Mason jars! You can also use any other jars that you have lying around. The arrangement looks cutest with different sized jar pumpkins! So if you're ready to make some adorable autumn decor, try this Cute Fall Mason Jar Pumpkin Craft!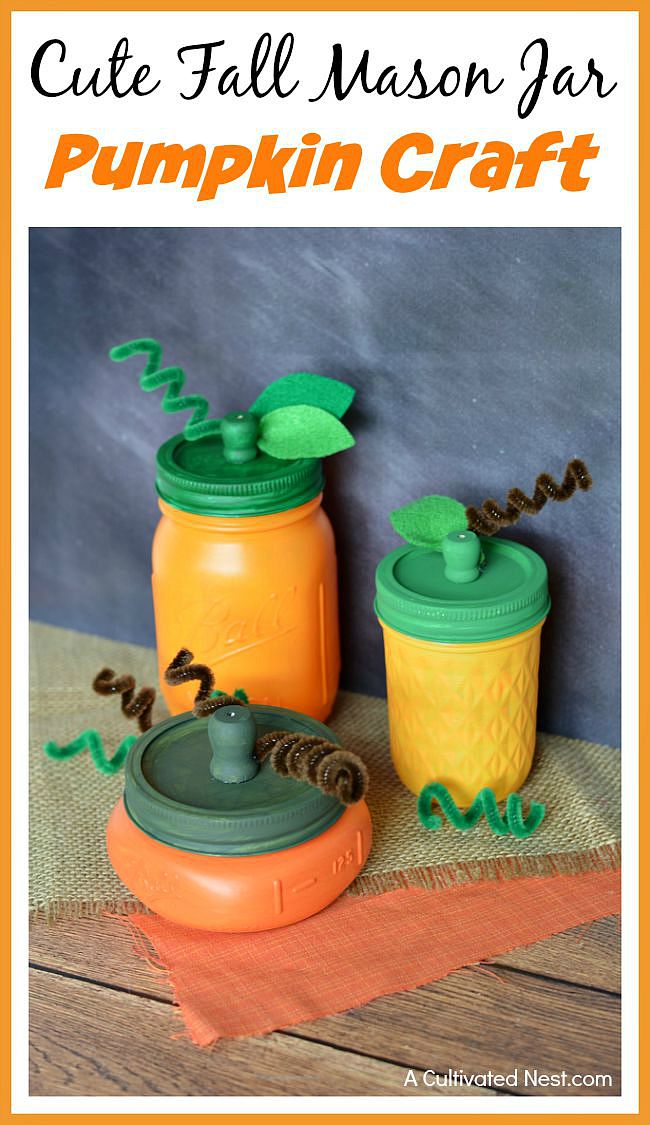 Disclosure: This post may contain affiliate links to Amazon and/or Etsy, which means that I may earn a small commission from some of the links in this post. Please see our Disclosure Page for more information.
This would be a great after-school or weekend activity to do with kids! I'm sure they'd love to help with painting the jars!
Cute Fall Mason Jar Pumpkin Craft
Materials
Mason Jars with Rings and Lids- Various Sizes
Acrylic Paint- I used red, orange, yellow, green, brown, white, and black
Paint Brush
Wood Candle Cups- Mine were 1″ and 5/8″
White Spray Paint- I used Krylon Dual Superbond Paint & Primer in White Satin
Hot Glue & Gun
Green Felt
Green Pipe Cleaners
Scissors
Paint tray
Instructions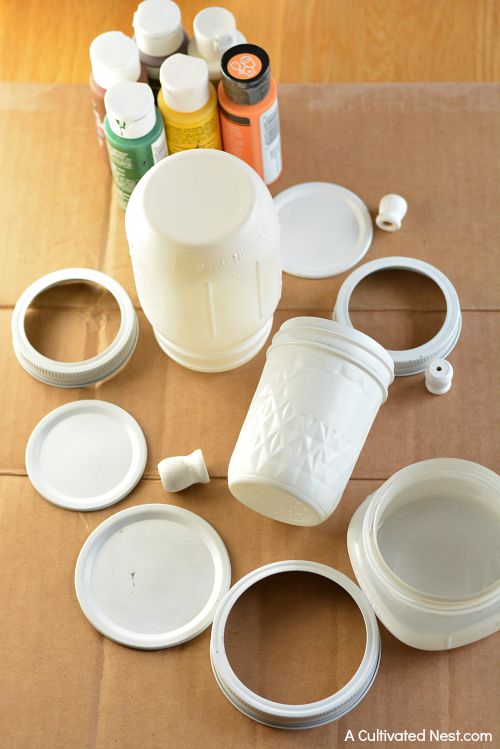 1. Remove rings and lids from your jars. Place jars upside down on cardboard or other surface to spray paint white. Place rings and lids right side up. Apply two light coats of spray paint and let dry.
2. Hand paint candle cups with white paint and set aside to dry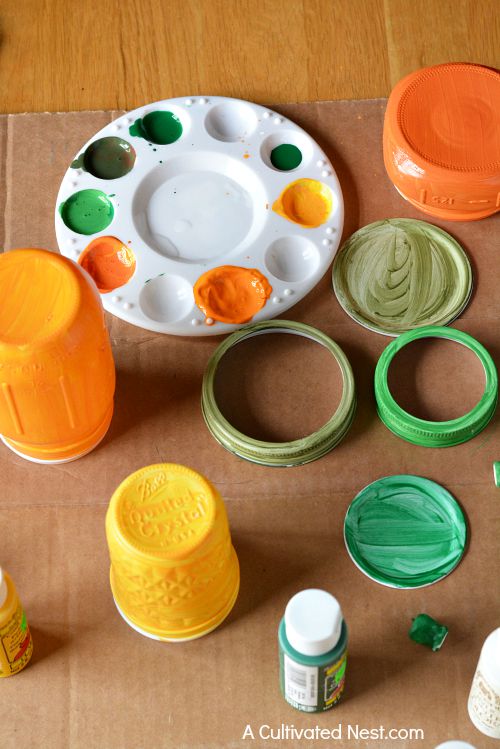 3. I wanted each of my jars to be a different color to resemble a different pumpkin, so I mixed three different oranges with my acrylic paint: a brighter yellow orange, a deeper red orange and a pumpkin orange. I added a dollop of white to each batch to make the color a little less transparent. Cover each jar with a light coat of paint and set aside.
4. I also used three different green combos for the lids, rings and candle cups. A straight out of the jar green, a deeper mossy green that incorporated black and brown, and a lighter yellow green. Paint and let dry.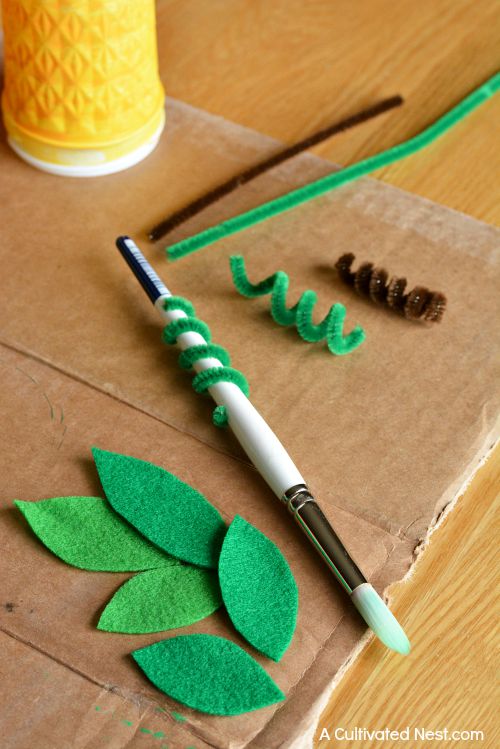 5. While your items are drying, cut pumpkin leaves out of felt and cut pipe cleaner vines. Wrap vines around a pencil, paintbrush, or wooden spoon to create a spiral. Set aside.
6. Apply a second coat of paint to the jars, rings, lids, and candle cups. Let dry thoroughly.
7. Assemble your jars by adding the rings and lids and screwing on tightly. Using a hot glue gun, apply the leaves, candle cups and vines as desired.
8. (Optional) You could also add a flameless, battery operated candle inside each cup to light your pumpkins up!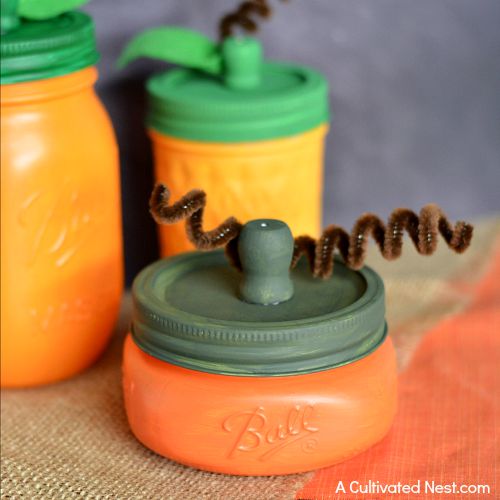 About Kari:
Kari is a Mom, Wife, Dog Lover, Graphic Designer, Chocolate Lover, Fearless Baker and a regular contributor to A Cultivated Nest.
You may also be interested in: