I had purchased some dried rose petals to use in my Valentine's Day decor, and ever since Valentine's was over, I couldn't figure out what to do with them. Then I realized I could use them in a great way- in a homemade soap! While I just made this soap for me to use, it came out so pretty I think I'll be giving some of this Coconut Rose DIY Soap for Galentine's Day next year!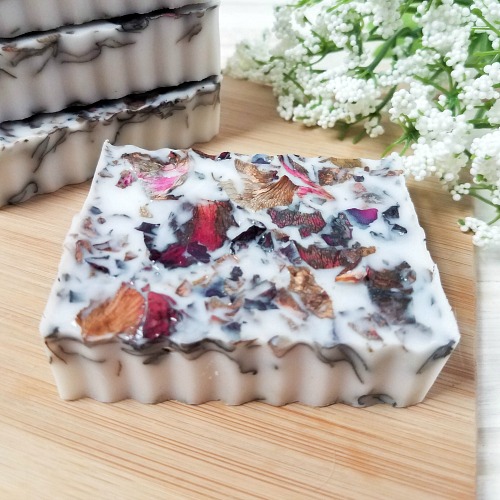 Disclosure: This post may contain affiliate links to Amazon and/or Etsy, which means that I may earn a small commission from some of the links in this post. Please see our Disclosure Page for more information.
I love to make DIY soap! Melt and pour soap is so easy to mix up, and it can be customized is so many fun ways! Plus, they make great DIY gifts!
Coconut Rose DIY Soap
Makes 5 bars if you use the same mold I did.
Materials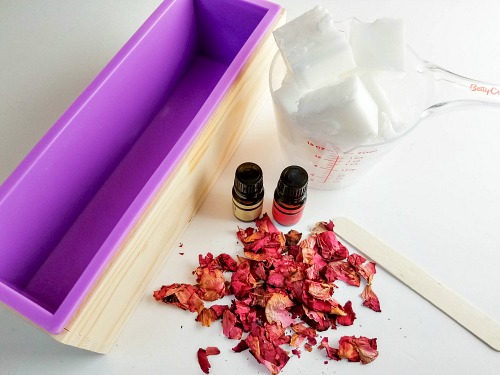 1 pound melt & pour goat milk soap base
Dried rose petals (crumbled) (try to find packages that are only rose petals and not leaves or buds as well)
10 drops rose fragrance oil
10 drops coconut fragrance oil
Silicone soap mold (I used this one from Amazon, which comes with the wavy cutter I used)
Rubbing alcohol (AKA isopropyl alcohol) in spray bottle
Large glass measuring cup
Wooden stir stick
Directions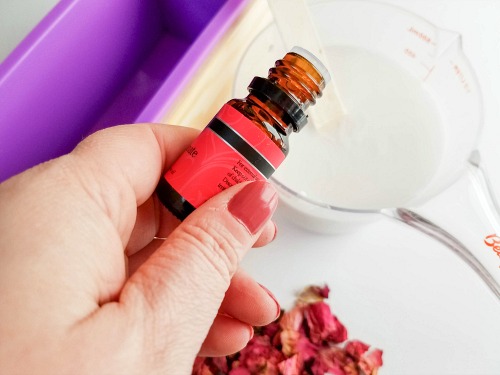 1. Cut the soap into 1 inch cubes. Melt the soap in the microwave for 30 seconds. Stir. If it is not completely melted, put it back in for 10 second increments, until fully melted; stirring each time.
2. Add the rose fragrance.
3. Add the coconut fragrance.
4. Mix well.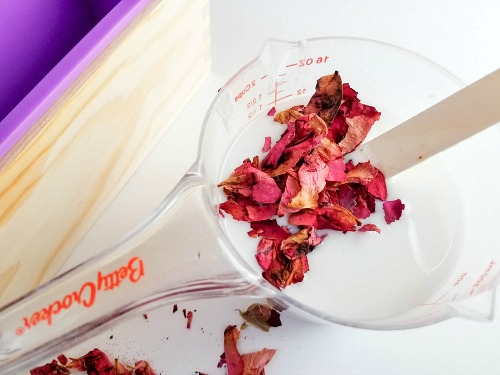 5. Add some of the dried rose petals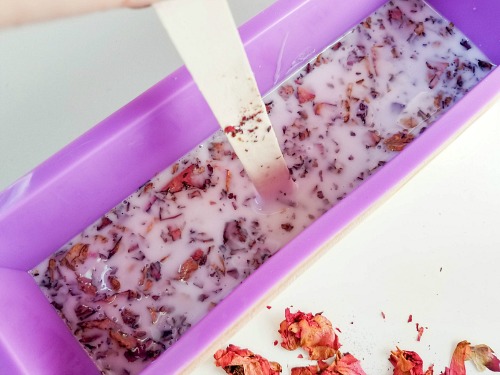 6. Pour into the silicone mold.
7. Stir a bit to evenly distribute the rose petals.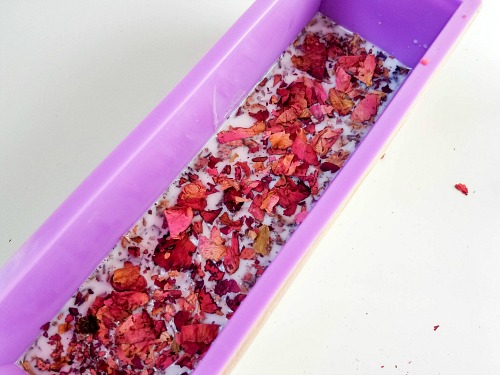 8. Top with more dried rose petals.
9. Spray lightly with rubbing alcohol to reduce bubbles.
10. Let set for about 2-3 hours.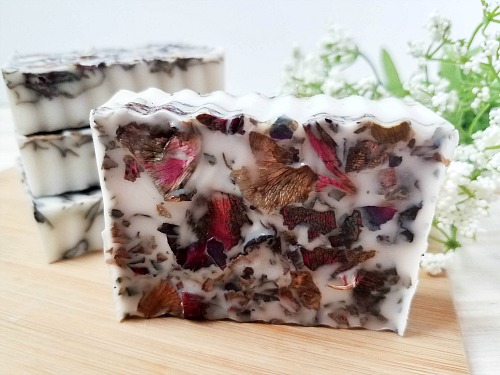 11. Remove from mold. Using the wavy cutter, cut the soap into 2 inch bars.
Then keep your coconut rose DIY soap for yourself to use, or give as a DIY gift! For gift giving, I suggest finishing off your soap with soap wrap paper tapes and shrink wrap bags.
Have you ever used a floral ingredient in a soap? What did you make?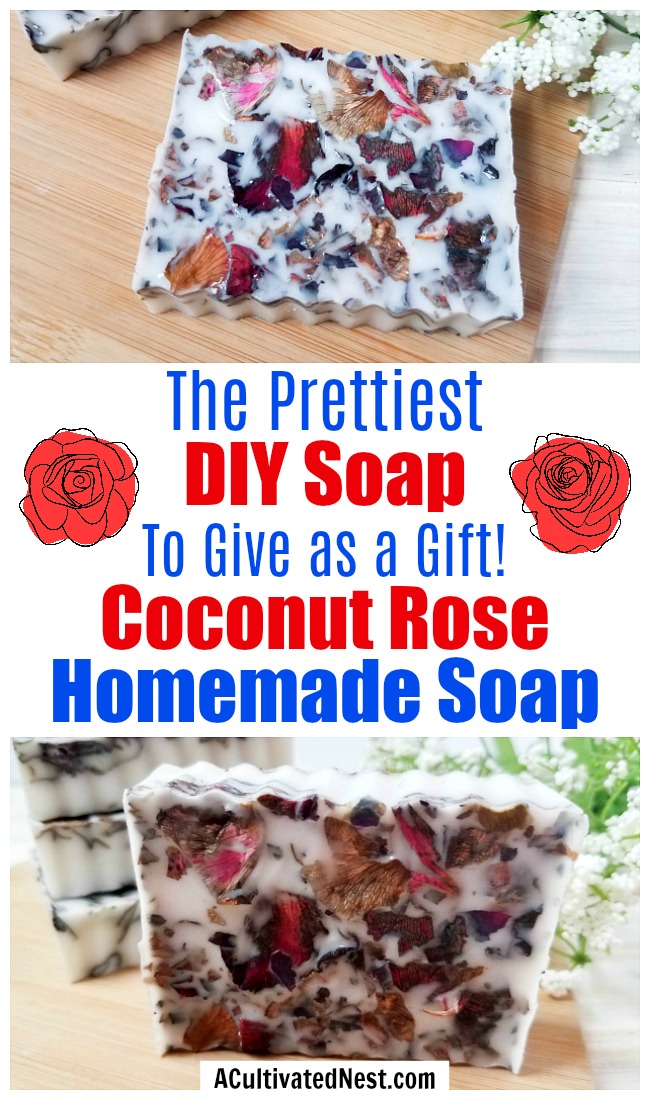 You might also be interested in: Homemade Rosemary Soap