Genius DIY Storage Solutions for Vertical Spaces.
If you don't have tons of storage space or it seems awkward, we may be able to help. Lacking in the storage department can be frustrating, but there are things you can do. Using wall space, adding storage in your closets, and using other types of organizers can give you better options. Once you utilize what you have and combine it with some creative ideas you will be able to feel organized in no time. Look through these 20 Clever Vertical Storage Solutions for inspiration!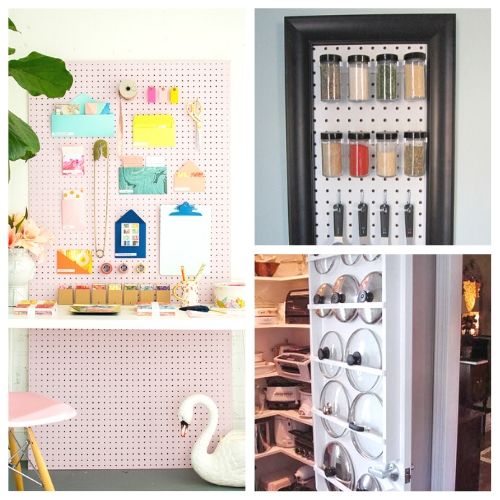 Disclosure: This post may contain affiliate links to Amazon and/or Etsy, which means that I may earn a small commission from some of the links in this post. Please see our Disclosure Page for more information.
Living in an apartment, a house with few closets or storage in general, can make it feel like you are bursting at the seams. Using vertical space can not only be useful it can also add some style and character to your space too. Maximize what you have available and your space will feel so much more manageable and livable.
20 Clever Vertical Storage Solutions
Don't worry, adding vertical storage can be really simple. We wanted to give you a few tips to help you make the most of your home and it's storage space. Take a look at these tips:
Purge things you no longer need or want. Part of the reason we often feel overwhelmed when it comes to storage is that we just have too much stuff! Get rid of those items that you don't love, use, or need. It is a wonderful way to start. To help you start decluttering, her are 100 things to throw away today!
Add shelving and hanging baskets to increase your amount of available storage. The backsides of your doors, cabinets, and closets are a great way to add storage. Many people don't think about those areas being considered storage, but with a shelf or basket, you will be amazed.
Use quality materials when possible. No matter where you are adding the vertical storage, it's a good idea when possible to use items that will last a while. That doesn't mean it has to be expensive, simply strong! You'd be surprised how quickly cheap tension rods and plastic organizers fall apart. Having to replace them costs more in the long run than just getting decent quality organizers form the start.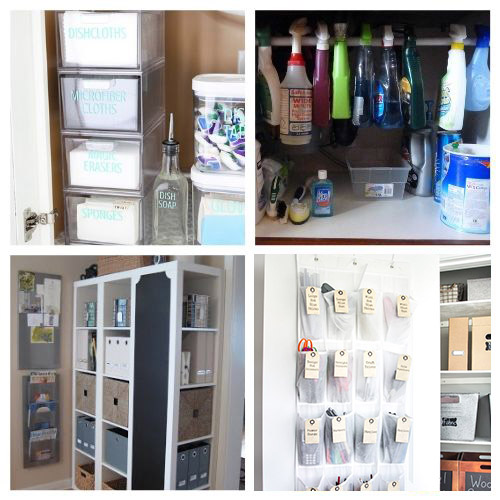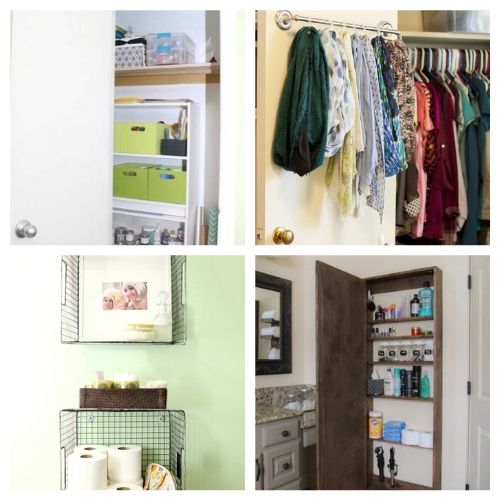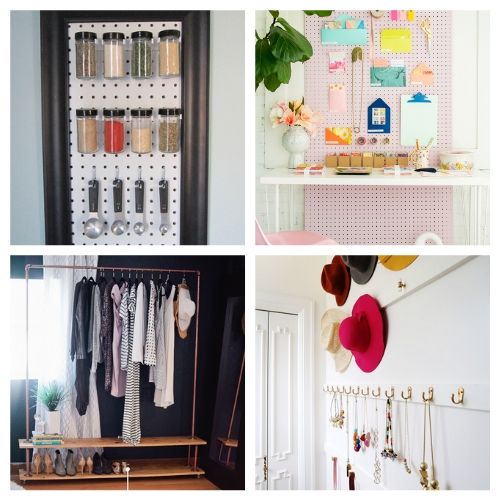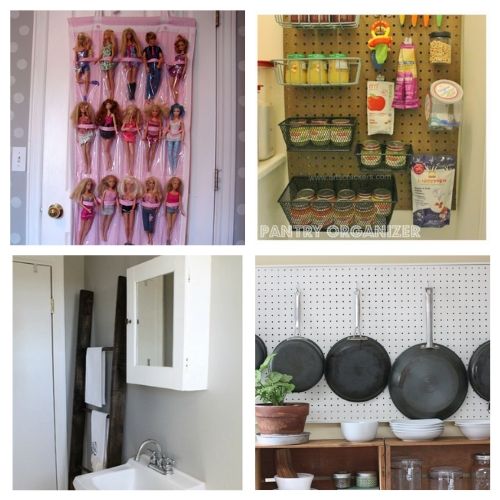 Which room in your home do you struggle with organizing?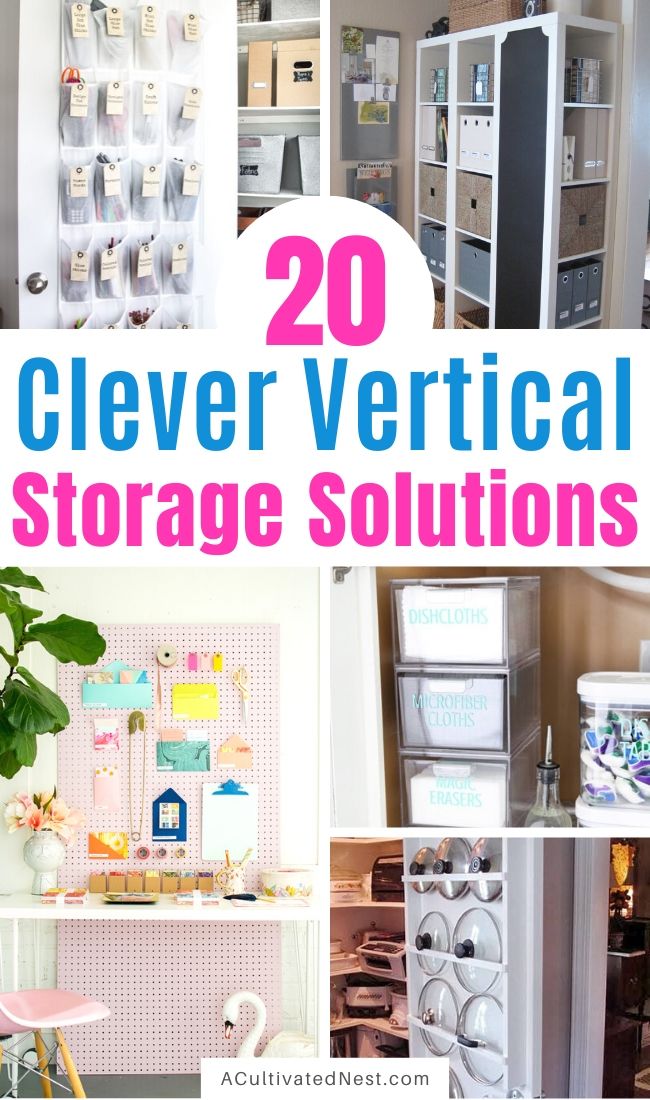 You might also be interested in: 6 Clever Inner Door Organization Solutions