Delicious Holiday Drink Recipes.
With holiday parties just around the corner, I want to share some of my favorite Christmas drink recipes with you. Getting in the spirit of Christmas is somehow easier with lots of different flavors to sip on! Below you will find a variety of holiday drinks such as hot cocoa, coffee, cocktails, milkshakes, and more! You'll find flavors such as peppermint, gingerbread, apple, and even a few other fruits as well. I'm certain you'll find you'll find several new favorites in this roundup of 20 Christmas Drink Recipes!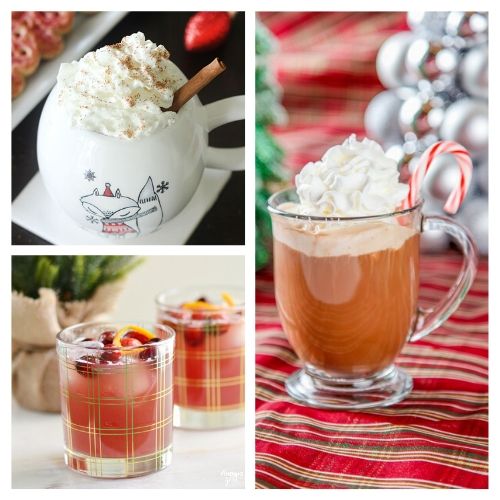 Disclosure: This post may contain affiliate links to Amazon and/or Etsy, which means that I may earn a small commission from some of the links in this post. Please see our Disclosure Page for more information.
These Christmas drink recipes are perfect for all kinds of occasions this year! No matter if it's a fancy Christmas party with your coworkers, a fun holiday party with lots of kids running around, or even just lounging around while you binge-watch Hallmark movies, you'll find the perfect Christmas drink recipes below!
Charming Christmas Drink Recipes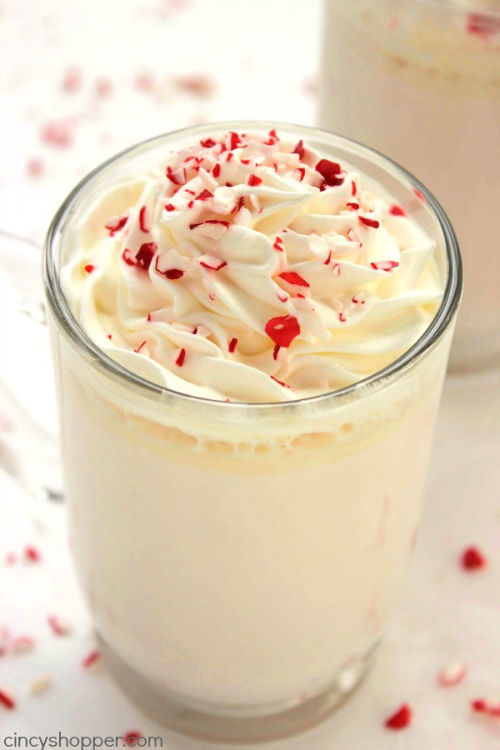 1. Peppermint White Hot Chocolate by Cincy Shopper. Nothing says Christmas more than a hot chocolate, right? Add in some delicious peppermint, and you're in pure heaven!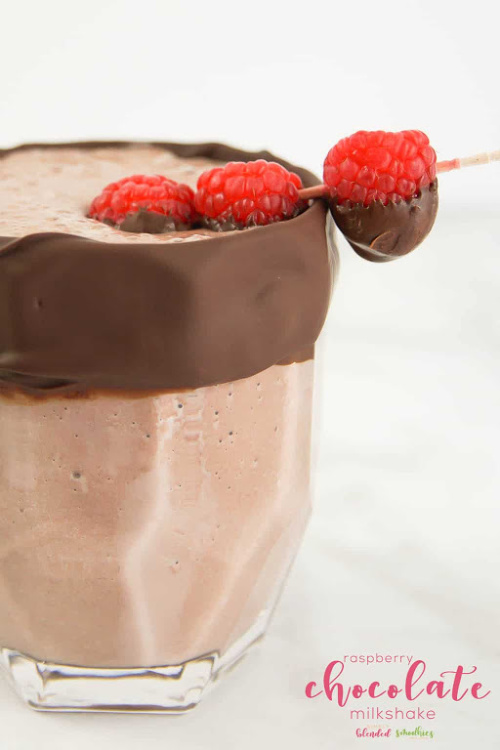 2. Raspberry Chocolate Milkshake by Simply Blended Smoothies. Now you might not think milkshakes when you're imaging Christmas, but the flavors of chocolate and raspberries will put you right in the spirit!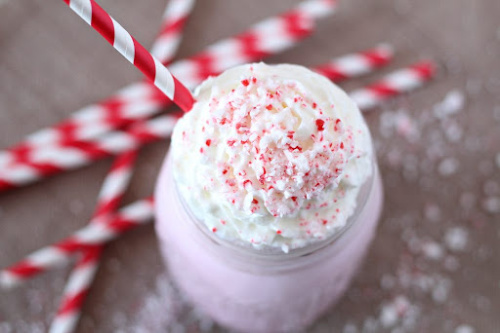 3. Candy Cane Milkshakes by 4 Sons R Us. Candy cane in a milkshake? This is one drink that will put you in pure heaven, and you might not want to share! Don't forget to get some candy cane drinking straws to match!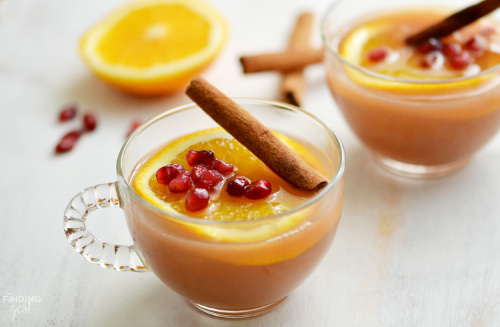 4. Orange Pomegranate Cider by Finding Zest. Apple cider is good… But have you ever added some orange pomegranate flavor? It's a must-try!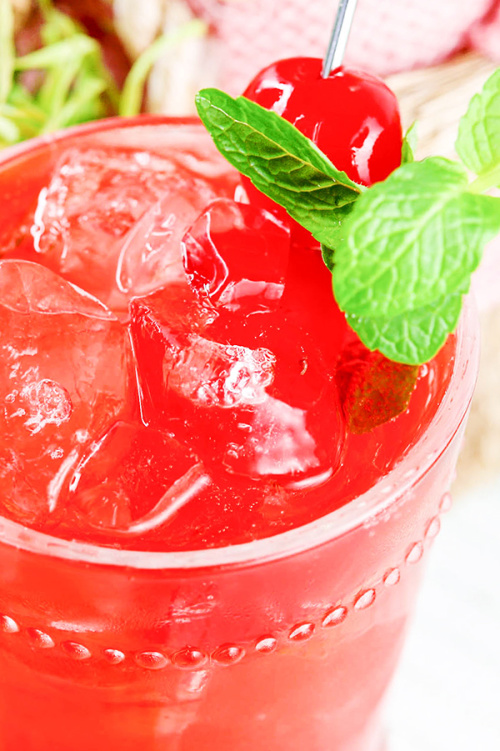 5. Cherry Shirley Temple by Homecooking Memories. Shirley Temple mocktails are an undervalued treasure. During the holidays it's a MUST! It'll be a real hit with the kids, too.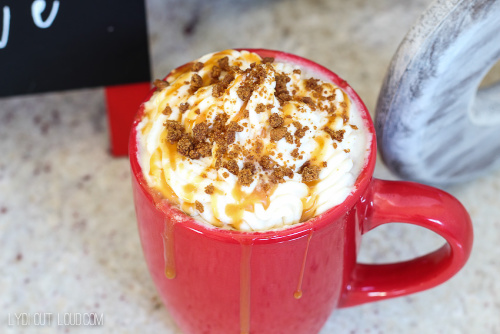 6. Gingerbread Eggnog Latte by Lydi Out Loud. If you're an eggnog person, you will love this recipe. It's great for those chilly early mornings when you need a warm festive coffee.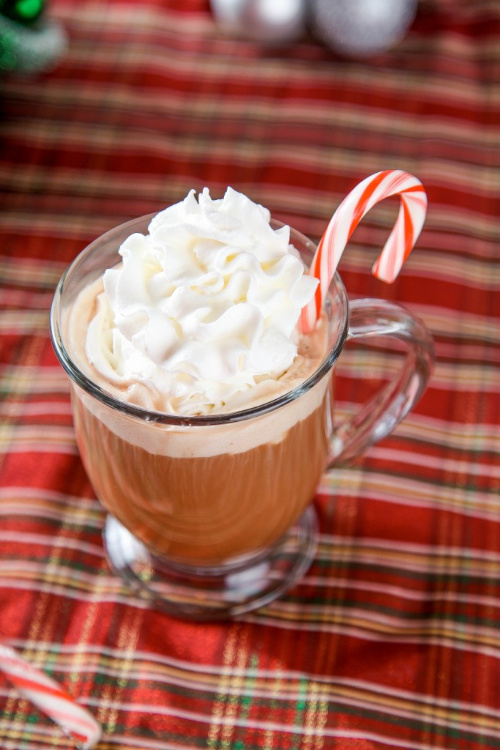 7. Peppermint Mocha by Baking Beauty. If you're not into the Starbucks hype but still love the flavors, why not give this a go? You won't even believe you made it from home! Get clear glass coffee mugs so you can see the pretty mocha color while you drink!
8. Red Velvet Hot Chocolate by Tidy Mom. I will say… the idea of red velvet in some hot chocolate sounded a little odd to me. But I'm so glad I tried it! It's such a delicious drink during the holidays. Pretty snowflake coffee mugs make it even more fun to drink!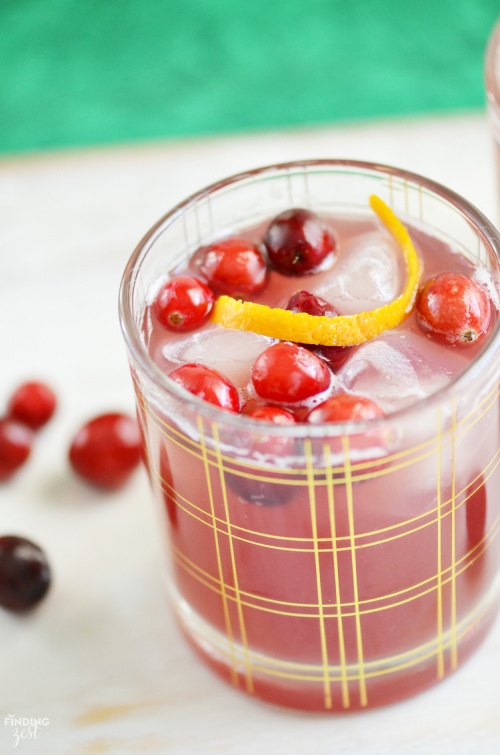 9. Cranberry Pineapple Mocktail by Finding Zest. Cranberry pineapple mocktail anyone? Perfect for the pregnant mamas or older kids who want some better flavors in their beverage.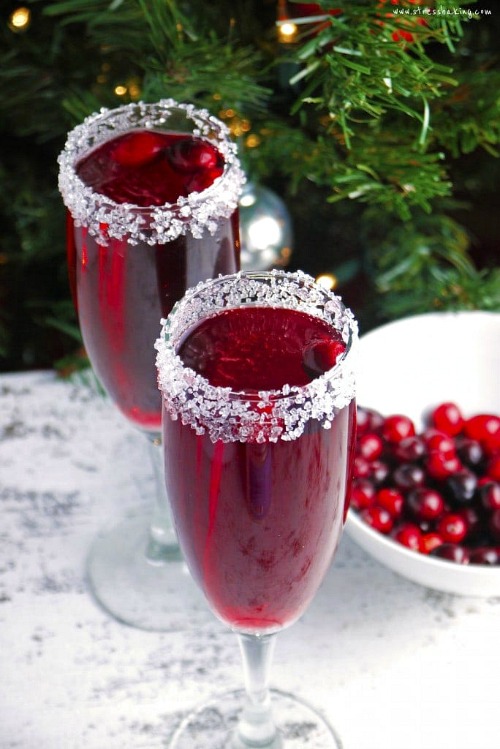 10. Cranberry Mimosa by Stress Baking. If you want to enjoy a holiday themed mimosa, then you have to make these beautiful cranberry mimosas!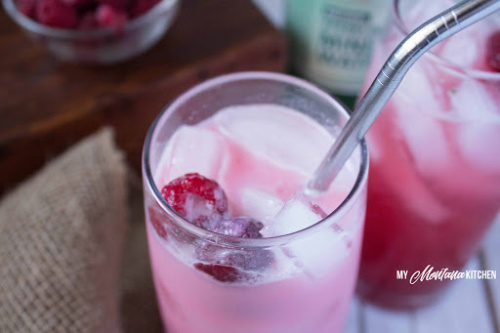 11.  Sparkling Raspberry Soda by My Montana Kitchen. Okay, I like raspberry quite a bit… but this homemade soda is so delicious! Kids and adults of all ages will enjoy this one.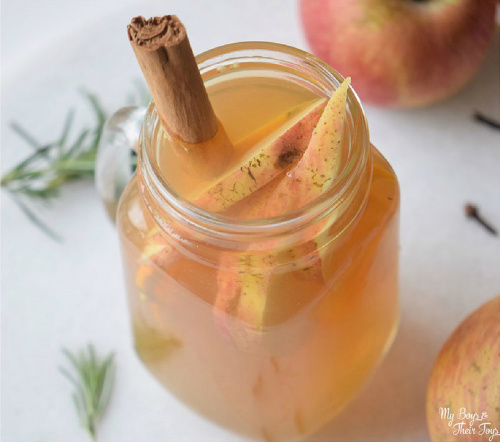 12. Apple Cider Recipe by My Boys and their Toys. It wouldn't be a complete Christmas drink recipes list without including an authentic apple cider recipe, would it? This is sure to make an appearance in your kitchen year-round! For a different way to drink, get some Mason jar mugs with handles!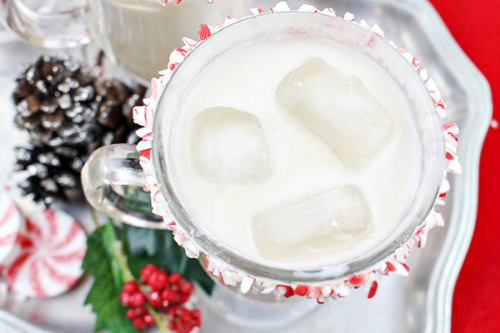 13. Peppermint White Russian Cocktail by Homecooking Memories. Here's another delicious alcoholic holiday drink! This peppermint white Russian is the perfect drink for the holidays.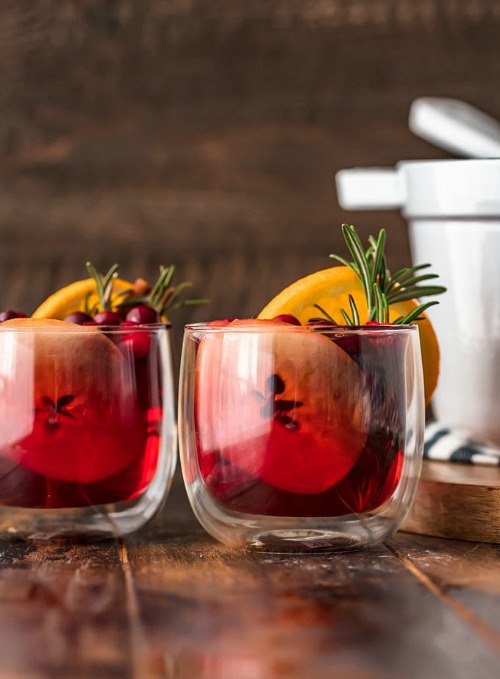 14. Hot Cranberry Apple Spiced Cider by The Cookie Rookie. Speaking of apple cider… how about adding some delicious cranberry to it? Alcohol optional!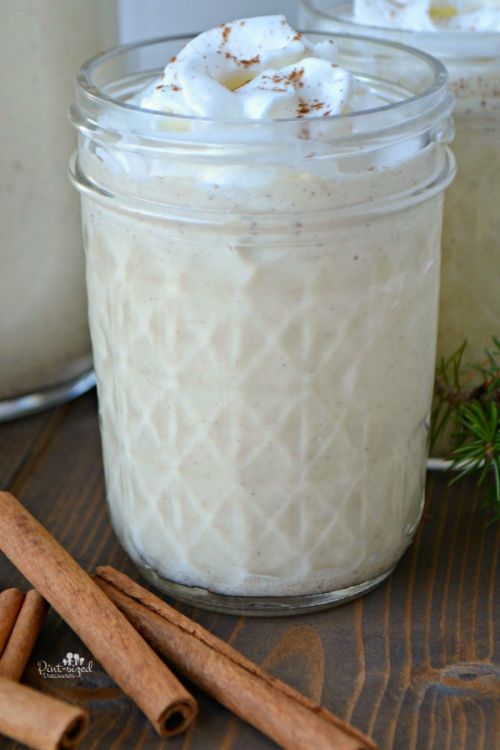 15. Lazy Eggnog Recipe by Pintsized Treasures. As someone who loves eggnog, I can't get enough of it. And thanks to this easy recipe, I can keep making more so we aren't left racing to the store in the middle of the night.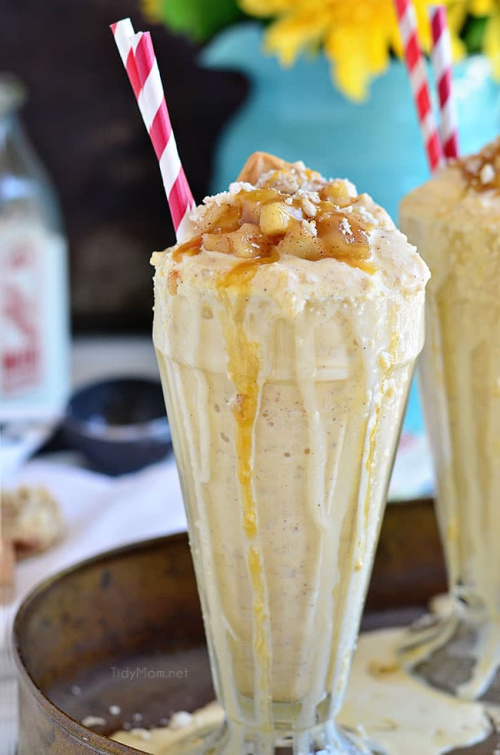 16. Apple Pie Milkshake by Tidy Mom. I know your mouth is watering just looking at that, isn't it? And YES – it's even more delicious than it looks! Don't forget to get some milkshake glasses to make your drink really authentic!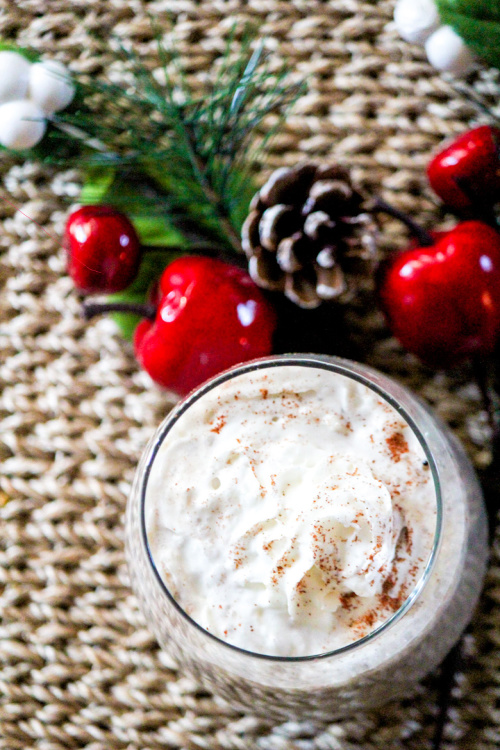 17. Chocolate Peppermint Eggnog by Daily Dish Recipes. That eggnog recipe is pretty good, but man if this chocolate peppermint doesn't add some festive flavor. You won't regret trying this recipe, that's for certain!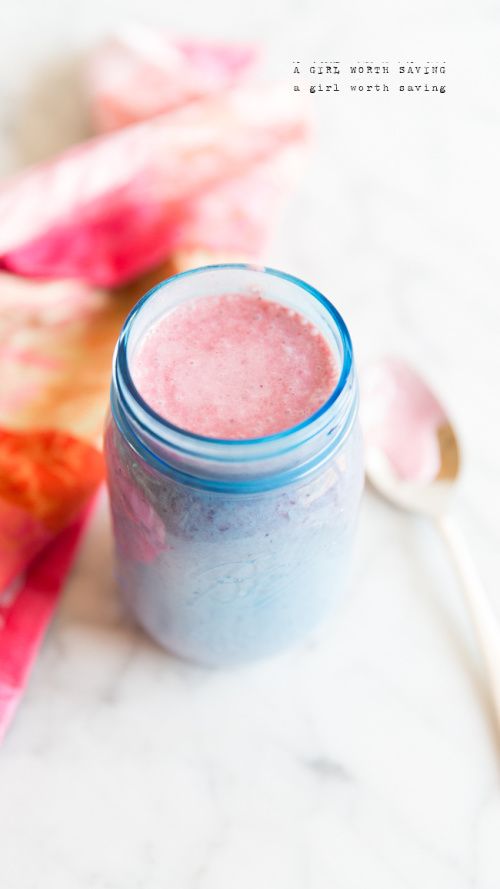 18. Cranberry Smoothie by A Girl Worth Saving: For all you crazy cranberry fans, this smoothie is a must. The cranberry flavors are just strong enough to leave you craving more at the very last sip.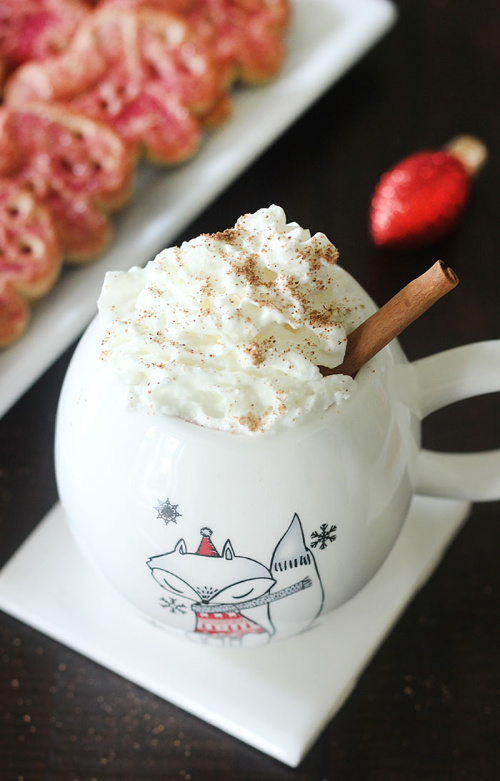 19. Gingerbread Hot Chocolate by Cutefetti. Gingerbread hot chocolate just screams holiday season snuggled next to a fire, doesn't it? The delicious gingerbread chocolatey taste will certainly put you there!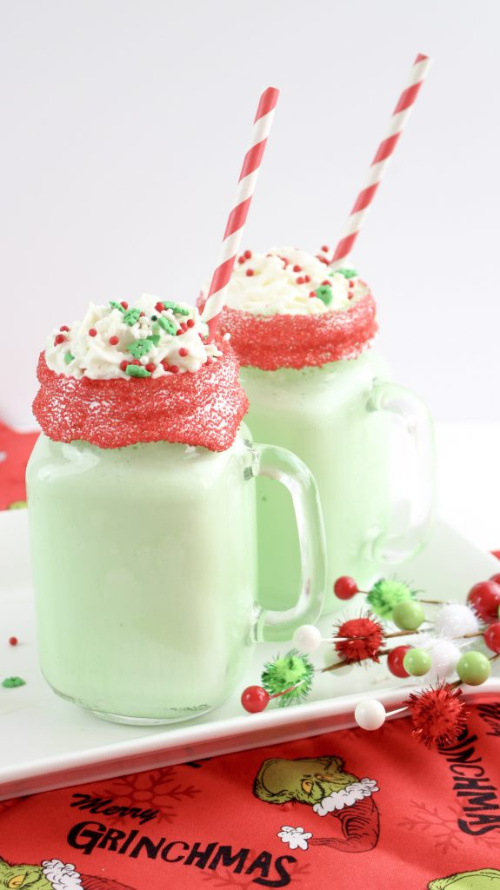 20. Boozy Grinch Milkshakes by 4 Boys R Us. Last but not least, we have this super fun and so boozy Grinch milkshake. It's such a fun drink to indulge in with some friends! This would go great with some homemade Grinch donuts!
Which Christmas drink recipe are you most excited to try first?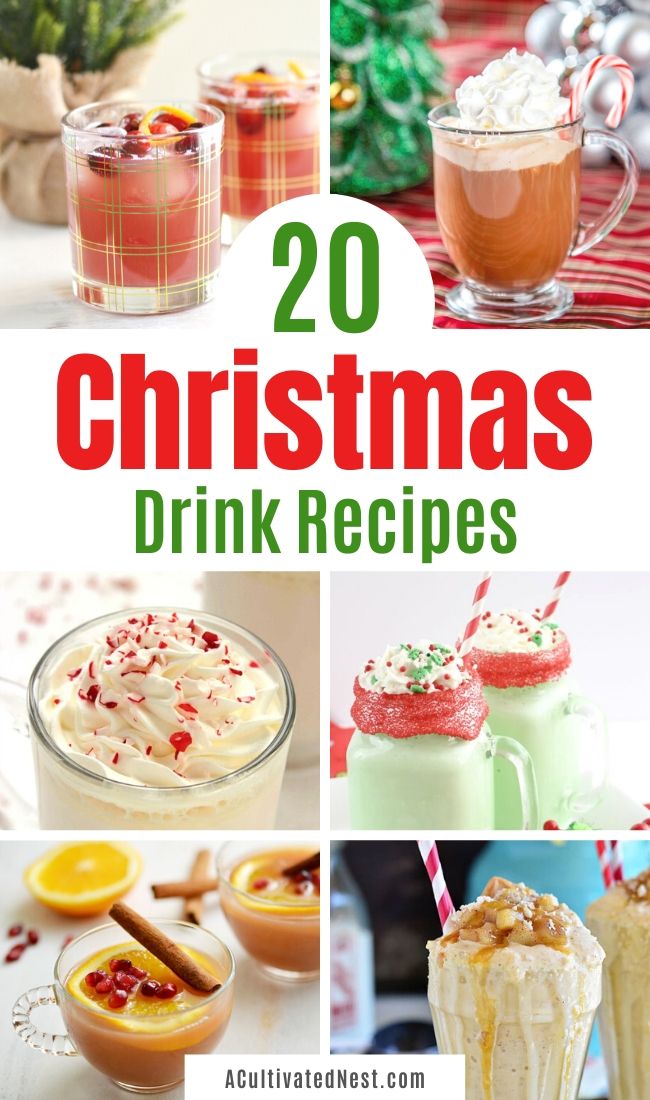 You might also be interested in: 10 Delicious Homemade Hot Chocolates