Are you looking for a fun and festive way to welcome visitors to your home this Christmas? How about making your own wood board sign? Wooden signs are easy to make and look great propped up in a corner inside or outside your home! If you want to make your own sign, check out this tutorial for a "Be Merry" DIY Christmas Sign!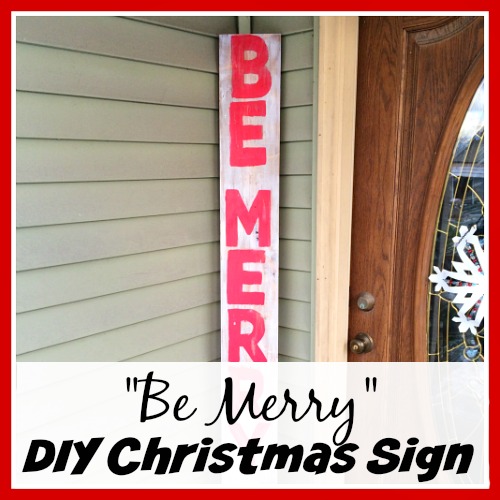 You don't have to make your sign red and white like I did! Choose whatever colors match your home or your holiday decor!
"Be Merry" DIY Christmas Sign
Materials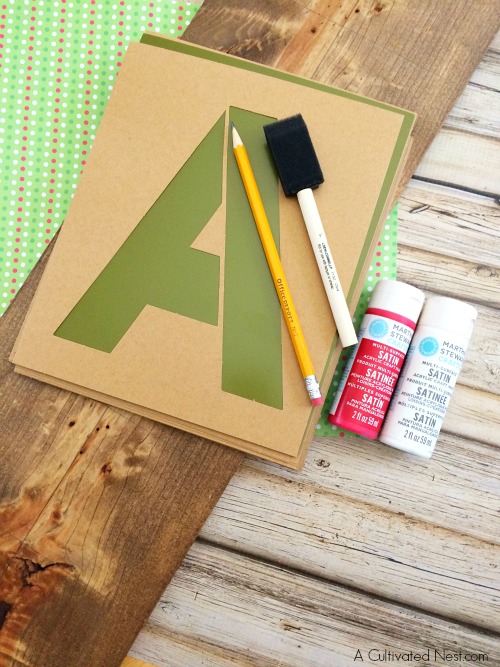 6 x 1 foot #2 pine (or any 6ft board will do)
7″ inch cardboard stencils
Pencil
Foam paint brush
Dark walnut stain
Martha Stewart multi-surface satin red and white paint
Sandpaper (optional)
Directions
Disclosure: This post may contain affiliate links to Amazon and/or Etsy, which means that I may earn a small commission from some of the links in this post. Please see our Disclosure Page for more information.
1. I pre-stained my board with a dark walnut stain (do this outside or in a well ventilated area).
2. Lay your stencils out on your board to make sure all your letters fit.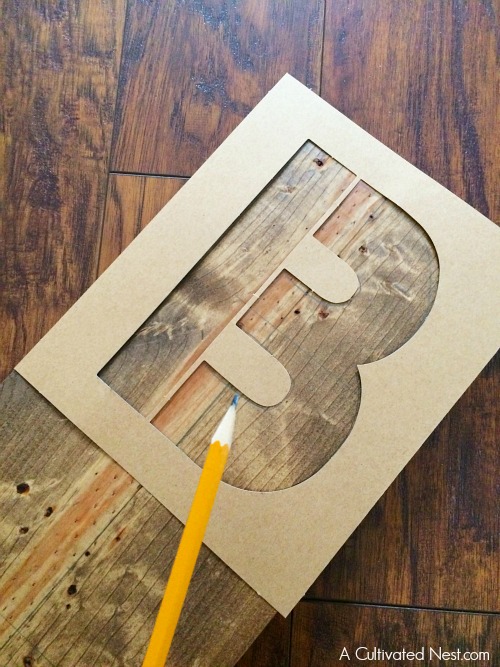 3. Once you have your stencils in place, trace them onto your board (yes, before your coat of white).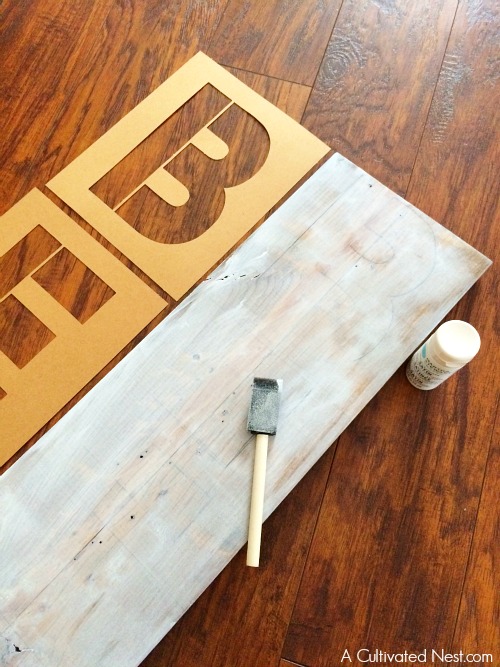 4. Now with your foam paint brush and white paint, paint a light coat of white onto your board, covering the places where the letters will be, too. Remember, just make a light coat of paint. You want this to look distressed.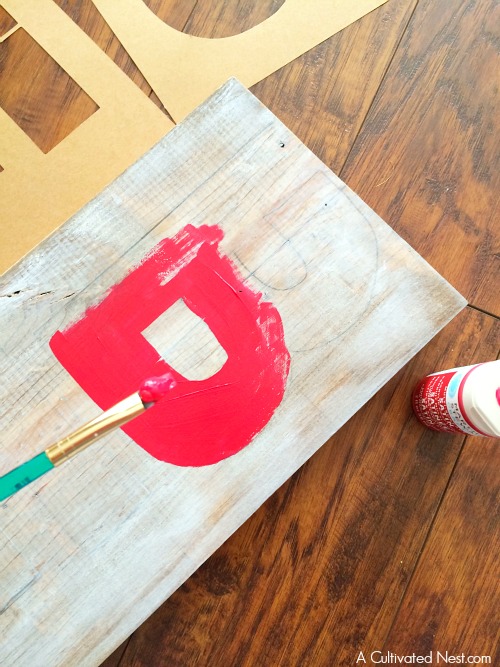 5. Now you can start painting your letters with your red paint. You can use your foam brush, or a small paintbrush.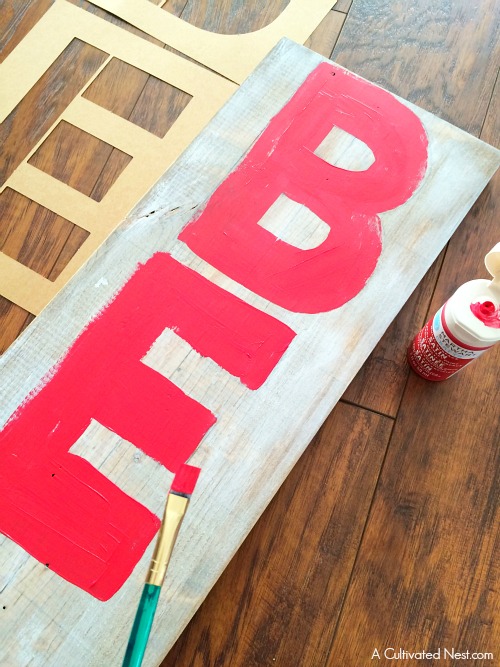 Again don't make your letters perfect, don't worry about straight lines and mistakes.
6. Once you have all your letters painted, add an exclamation point or a little design at the bottom to cover any empty space.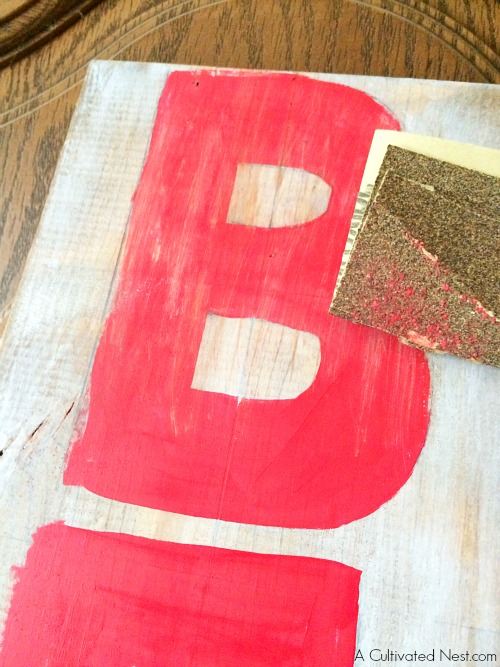 7. If you applied too much paint, once your board is dry, lightly sand it. Your sign is finished!
Your sign will look great on your front porch or in your foyer, and your friends will be begging you to make one for them!

Don't miss a post! Get this blog delivered by email every time I post.  Subscribe via email here
This post contains affiliate links to Amazon. Please see our Disclosure Page for more information.
You may also be interested in: