Hello everyone! We're busy this week getting our daughter moved into her new bedroom so I thought I'd re-run this post I did last summer about baking quick breads (banana/zucchini/pumpkin etc) in your crockpot.
 It's so hot right now – our heat index has us at 104-108! Last thing I want to do is heat up my kitchen. I sometimes even plug my crockpot in an outlet in our screened porch so that whatever little heat it throws off stays outside!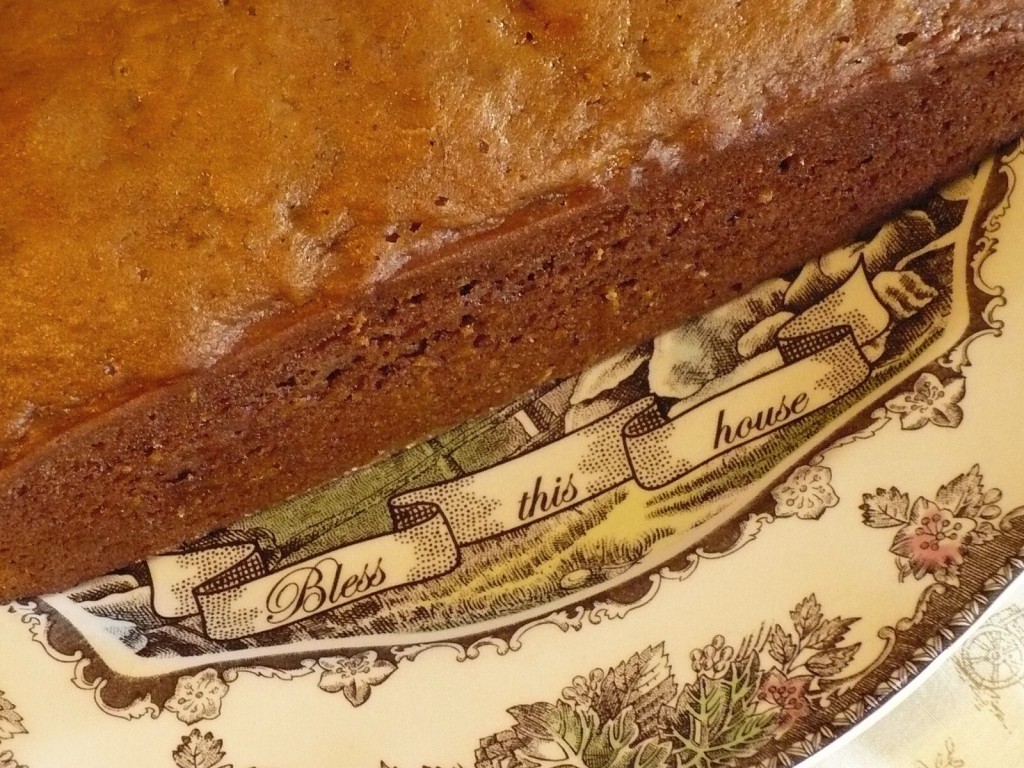 Disclosure: This post may contain affiliate links to Amazon and/or Etsy, which means that I may earn a small commission from some of the links in this post. Please see our Disclosure Page for more information.
Did  you know you can bake in a crockpot?
Anyhoo, I thought all you mama's that have sent your kids off to college with a crockpot might like to know that you can use it to bake in. I know I would have been one very popular girl if I'd known I could do that in mine!
Also, if you're like me and live some place where you'll be using your life savings to pay your electric bill because of the AC being cranked all day…every day, well, you might like to bake yourself a little treat without turning on your oven and heating up your house! So use your favorite banana bread recipe (or pumpkin or zucchini – whatever). This is what you do….
Step 1 in baking in your crockpot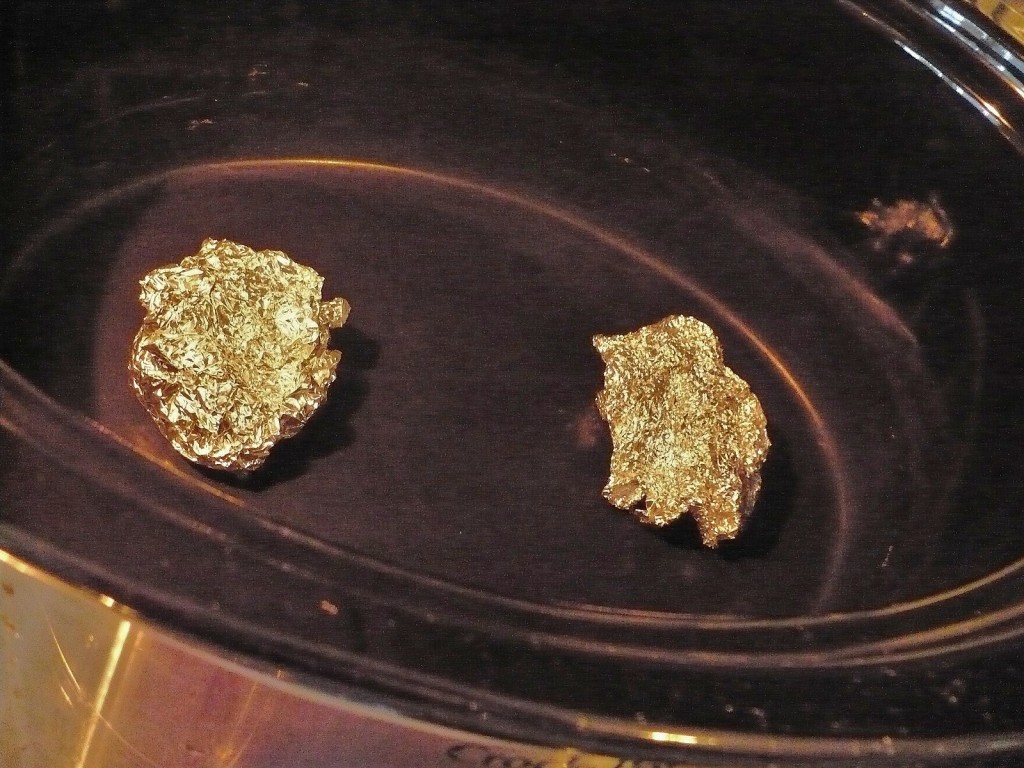 Turn your crock pot on to high and let it pre-heat it while you mix up your treat. Make two little balls of foil and put them in the bottom of your crock pot. You will set your loaf pan on them.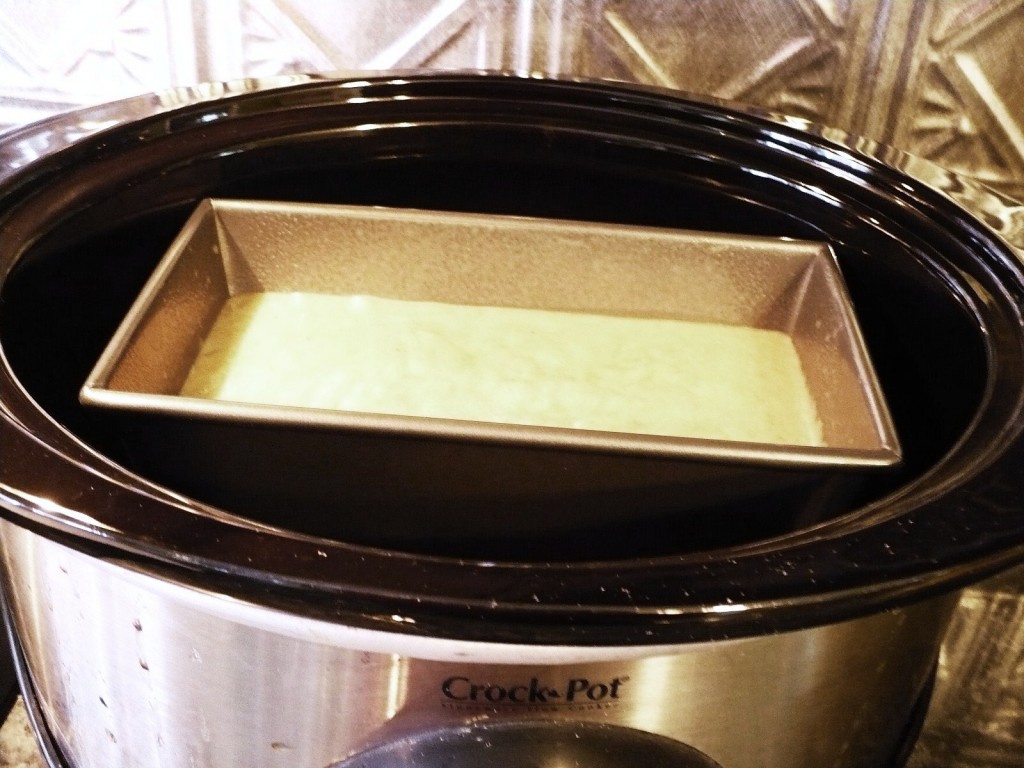 Step 2
Mix up your recipe and pour into a greased loaf pan and set on top of those foil balls (or a rack if you have one). This pan is a bit smaller than the one I use when I bake in the oven. I think this one is 8 1/2×4 1/2. But it really depends on the size of your crock pot – so test for fit before you do this. Some people bake in a coffee can in their crock pot but I've never tried that.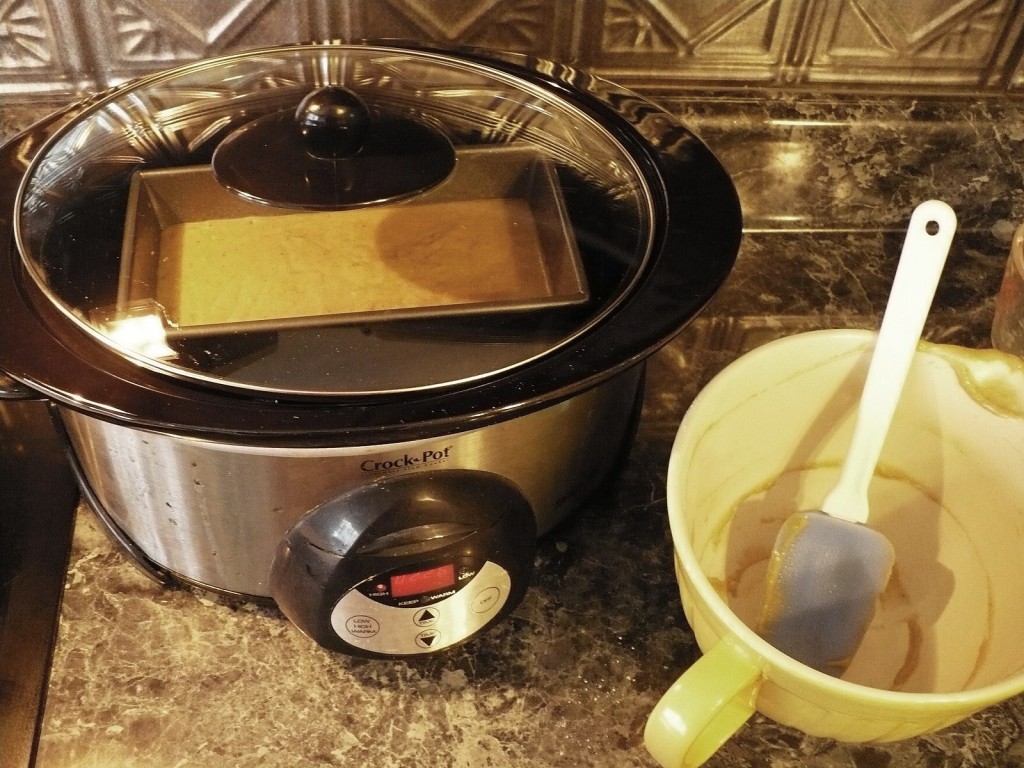 Prop the lid to let the steam escape. You don't want to get all that condensation that you normally get when you cook in your crock pot. I just move my lid over a bit so it's on loosely but you can also put something under it to keep it propped. It takes about two hours (my crock pot runs a bit on the hot side so keep a watch on yours the first time you do it – it may take more time).Let it sit for about 5 minutes before slicing.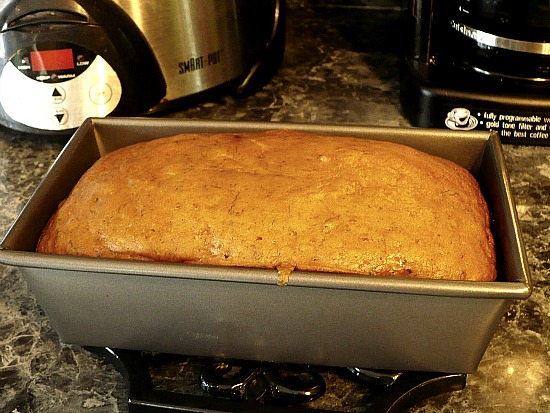 In addition to being more energy efficent than an oven, what I really love about baking in the crockpot is that I was free to mow my backyard, pull some weeds, come in and take a shower all while it was baking.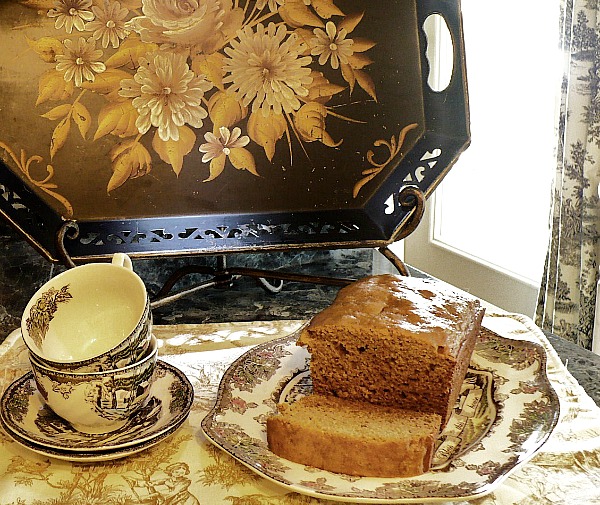 No having to keep an eye on it and NO HOT KITCHEN!!!
Give baking in your crock pot a try!