Easy School Lunches That are Perfect for Back to School
It's back-to-school season! Some school are already back in session, and other kids are going back next month. Which means its time to start planning what you'll give your kids for lunch! Whether they'll be taking lunch with them to school, or eating at home during the homeschool day, you'll want to pick something quick, easy, but filling. You get bonus points if it's also fun to look at! For some great ideas, check out these 10 Easy Back to School Lunches!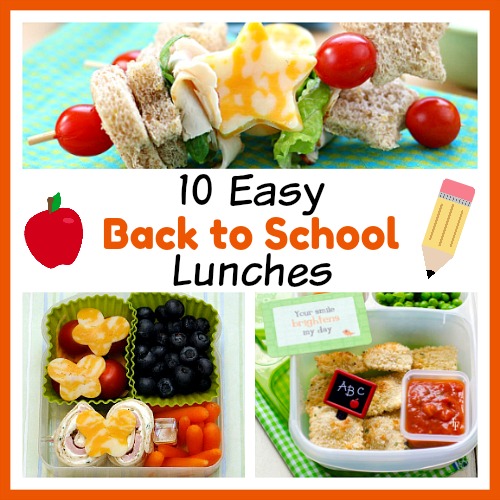 Disclosure: This post may contain affiliate links to Amazon and/or Etsy, which means that I may earn a small commission from some of the links in this post. Please see our Disclosure Page for more information.
A good homemade school lunch should be filling (to allow your kids to stay focused throughout the school day), should keep well in a backpack or locker for a couple hours (nothing that has to be refrigerated), and should be tasty at room temperature (no microwave required). Of course, all schools are different, and if your kids' school does provide a fridge and/or microwave, take advantage of that! But in general, you'll want the lunch you choose to be low maintenance, which is what the following 10 school lunches are! On top of being easy for kids to enjoy at school, these school lunch recipes are also simple enough for you to easily make them the morning or night before.
Also, why keep these only for school days? These simple lunch ideas would also work well on weekends or during school breaks too!
10 Easy Back to School Lunches
1. Baked Ravioli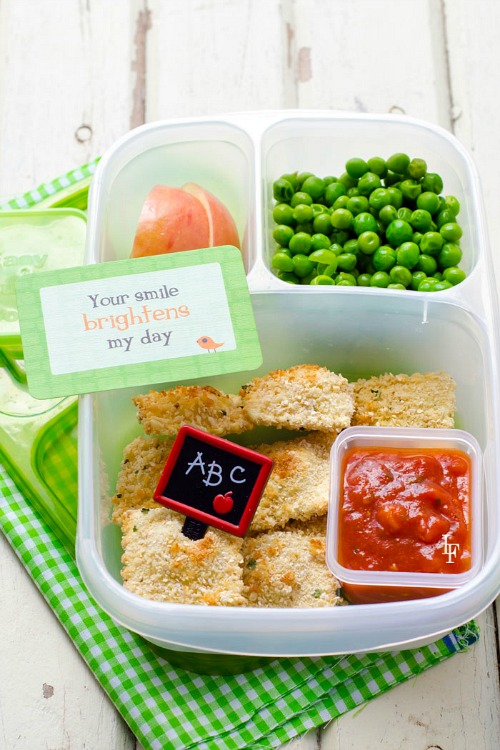 Laura Fuentes' tasty baked raviolis work well as a room-temperature school lunch, or a fresh, hot weekend lunch!
2. Owl Bento Lunch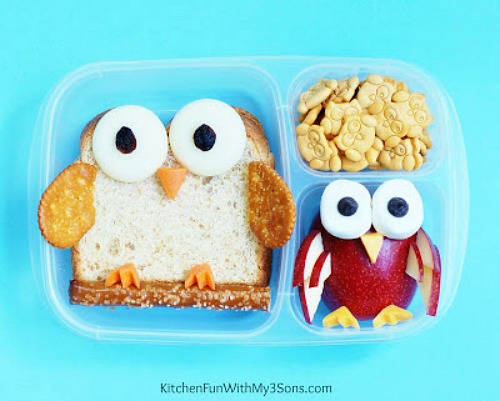 This is such a cute owl bento lunch created by Kitchen Fun with My 3 Sons! Just put this together in a colorful bento lunch box, and your kids will be ready to go.
3. Tuna Salad Masonable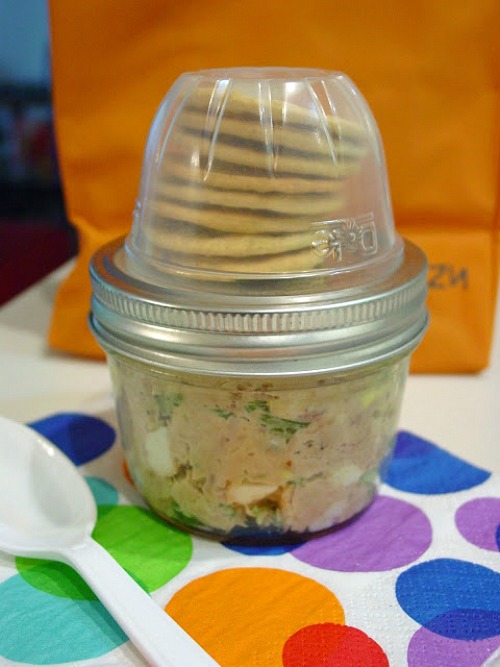 Soup Spice Everything Nice created this ingenious tuna salad "masonable" (like a Lunchable, but homemade and in a Mason jar).
4. Mini Taco Hand Pies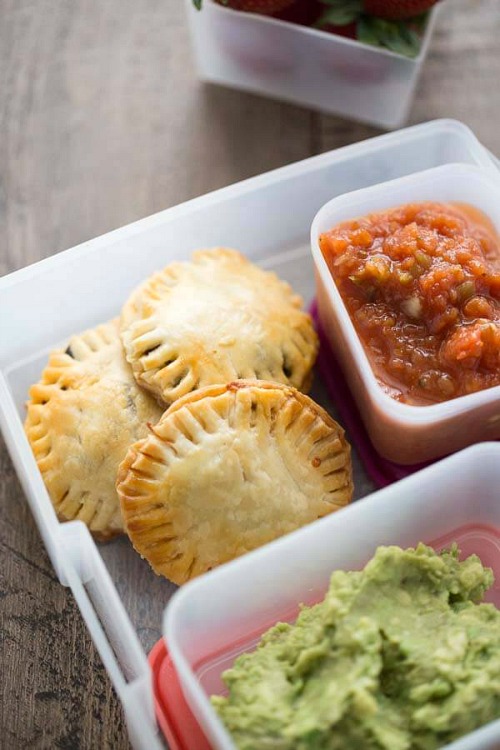 Finger food like Lemons for Lulu's taco hand pies are perfect school lunches!
5. Mini Pumpkin Pancakes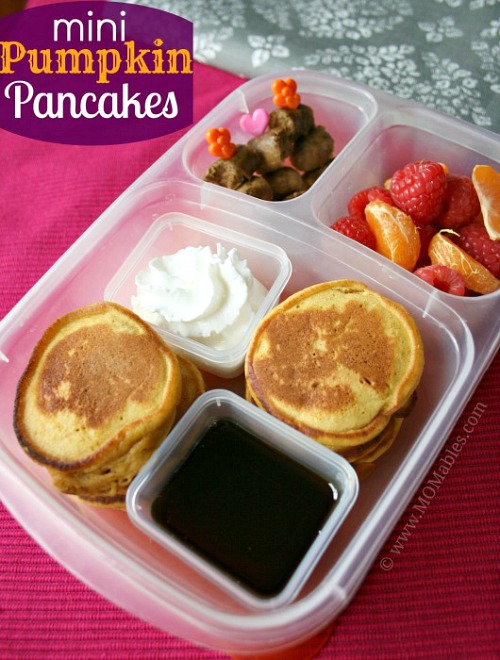 Breakfast foods don't just have to be eaten in the morning. Check out Momables' mini pumpkin pancakes school lunch idea!
6. Cream Cheese and Ham Pinwheels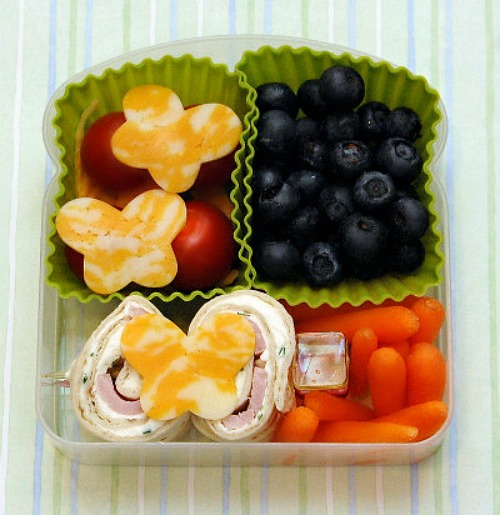 For a quick, cold school lunch that isn't a sandwich, try Following in My Shoes' cream cheese and ham pinwheels!
7. Savory Waffle Sticks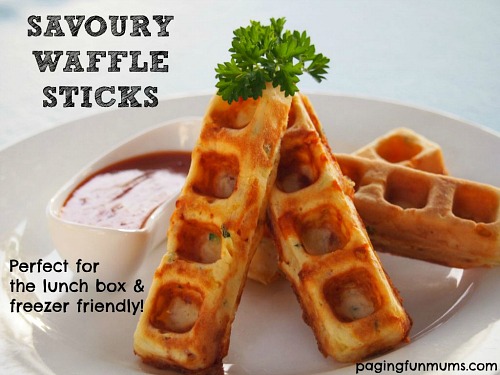 Your kids definitely won't be hungry if they have some of Paging Fun Mums' savory waffle sticks for lunch!
8. Grilled Cheese Roll-ups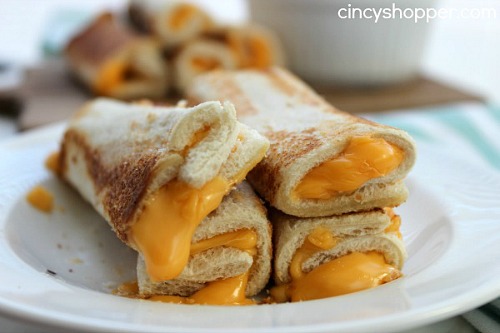 These grilled cheese roll-ups from Cincy Shopper are such a fun variation on the traditional grilled cheese sandwich!
9. Vegetarian Taco Wraps
This is an easy (and vegetarian!) way for your kids to have Mexican food for their school lunch! Check out Living Lou's vegetarian taco wraps recipe!
10. Sandwich Kabobs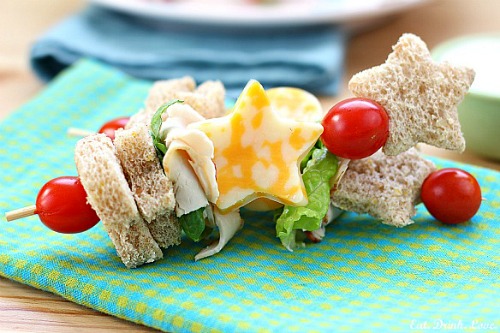 A fun take on the traditional school lunch sandwich is these sandwich kabobs! I Wash You Dry explains how to put them together!
What do your kids usually have for lunch on school days?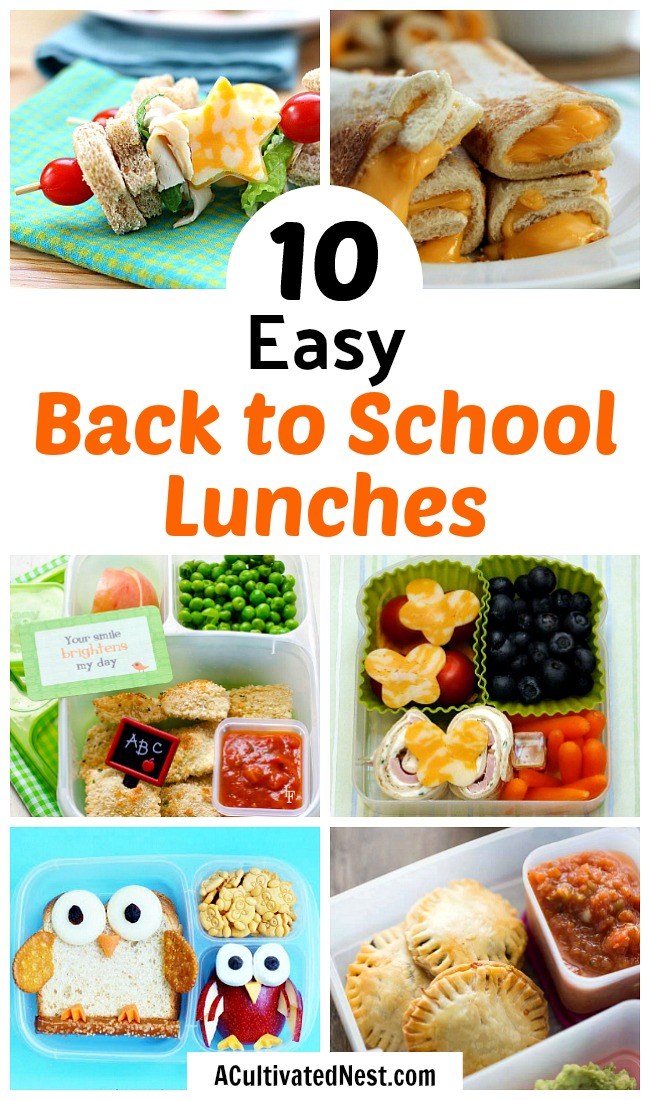 You might also be interested in: 10 Useful Back to School Organization Ideas